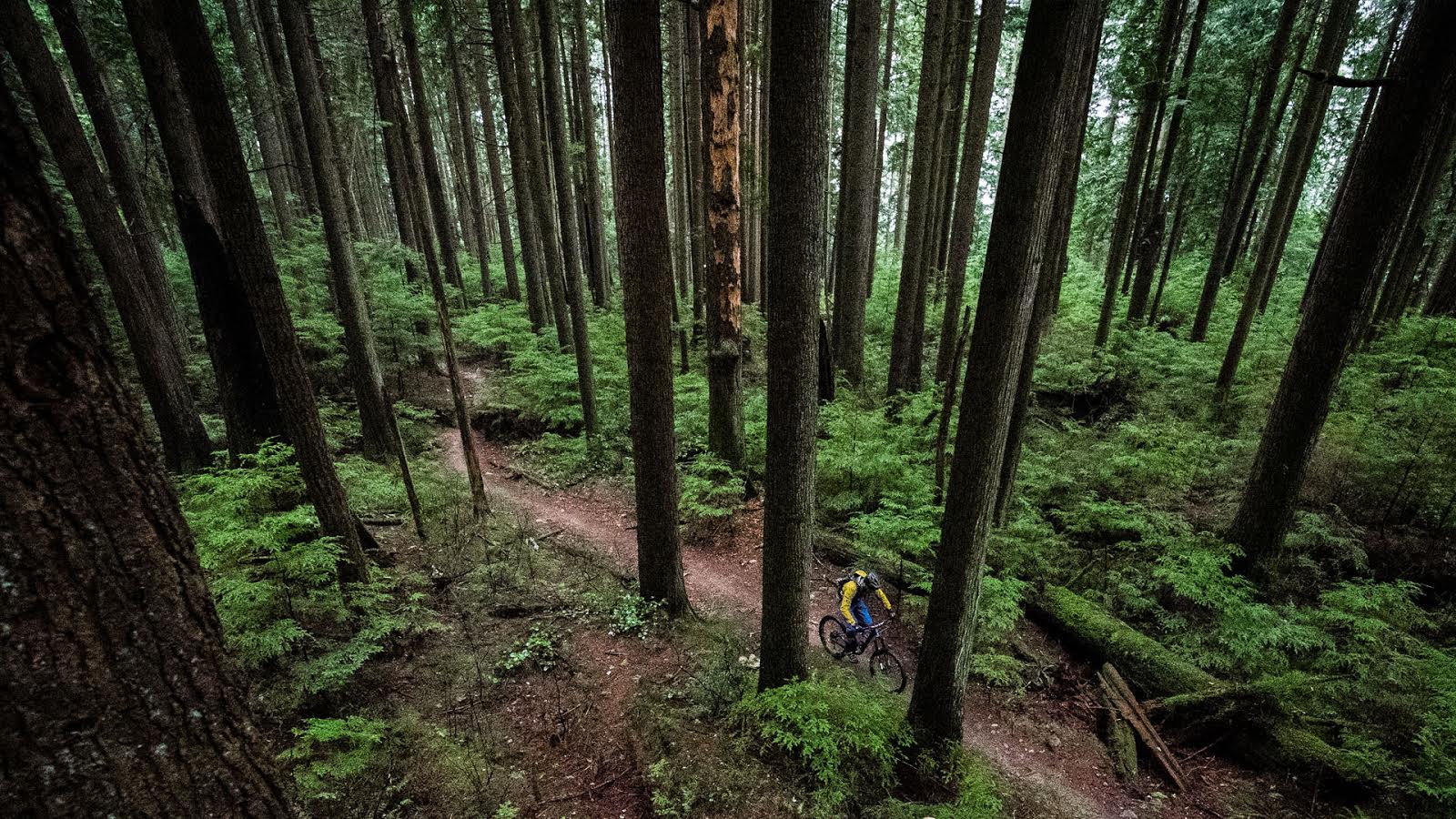 Bixbi Run Bike: Reviewed
At age 2, my son was into run biking. Hectically into run biking, in fact.  Multiple trips to the pump track per week resulted in plastic tires worn down and multiple pairs of shoes missing their toes and treads. He is also full of thousands of questions about bikes in general – mainly focussed around the tires, and pumping them up. He also really enjoyed blowing his own cheeks up with the pump, asking why his bike doesn't have a chain, grabbing my chain and wiping it on his face, how come his tires don't need a pump, where are his real metal spokes, why there are two wheels, and all the usual questions from a 2 going on 3 year old.
Bixbi run bikes come in an assortment of colours and (for a $40 uncharge) you can also add decals with things like flames as well as your child's name to the seat stays.
The day his Bixbi bike arrived he was more than pumped and I quote: "A bike with tires and spokes just like Dad's!" Performance aside, this is a big deal for a 2 year old. Big time. The other super big deal was the custom flame paint job and HIS OWN NAME printed onto the er… chainstay? At this time he could recognise his own name and couldn't believe this bike has his name already on it. As an aside to the parents, this is a feature for theft and ownership and general stoke for the bike recipient, but requires some eloquent maneuvers when handing said bike down to the younger brother who, at this time, can also recognize his own name in print…
Then it was Dad's turn to check it out, and I gotta say, the spec is impressive, and the design is tight. Kids' bike need to be strong, damn strong, and to achieve this you can take two routes: make everything out of steel and create a tank, or put the effort into design and components (and double the price tag). Bixbi took the latter path. The best description of this build would be to take a dirt jump build, add a solid fork, remove the chain/BB/cranks/drivetrain, add a flat bar, switch in a cool classic riveted saddle, paint on a bad ass flame paint job with your name (optional), and scale down by a factor of 4.
From smooth running hubs with semi cartridge bearings, to a slick integrated headset.  From the high quality 6061 Aluminum alloy frame and fork to real 12.5" x 1.75" Kenda Rubber, this bike is designed for a kid who wants to rip – really rip. No squeaks or wheel wobbles from low quality worn out hubs, no greasing out on plastic tires. So how heavy is it? Just over 7lbs. I am not kidding, it is pretty impressive how light they have managed to make it. My boy has no problem kidhandling it around. And for us, the bike handler/glove getter/helmet clipper/snack provider parents, it is easy to cart around, toss in the stroller or the back of the car. Easy.
Rubber tires from Kenda and cartridge bearing hubs. Quality and durability.
The big question is, is it worth the cake. At a cool $210USD or so, you could easily buy two of their cheaper counterparts. My son had both, as well as a hand me down retro plywood bike. The Bixbi has outlasted the others, and still looks mint fresh after 18 months. He had access to all of them every day, and in the end he went for the Bixbi every time.
Here is why:
It is easier to ride and more fun to ride.
He had more control: Who is going to argue that real inflatable rubber isn't better than rubber honeycomb, EVA foam or plastic? We don't ride on that shit, for good reason, so why should they? I would drop the pressure for trails and the pump track to kill the majority of the gravel buzz in the bar, as well as give much more traction on the corners. Gravel was a killer for the other bikes – wipeout central. Control and comfort breeds confidence, and that is everything for 2-4 yr olds learning to ride on two wheels.
Dropouts are solid. The fork is alloy, just like the rest of the frame. Complete bikes weigh just over 7 lbs. Impressively light, and it does make a difference, both for the rider and for the parent that lugs it around.
He could go further, faster: Going for a family ride where the last thing you want is a frustrating 1km of start/stop? Pump the tires to max, dangle the carrot (for us it was a granola bar and berries at the end) and with the smooth running hubs we could easily clock off 5-10 km on the seawall. The bike options took much more work and the trip would invariably end with me carrying both him and his bike and somehow trying to push my bike.
Dorian's Bixbi has seen 18 months of constant use. Sure, there are signs of wear and tear, but everything points to a well-loved bike that is still going strong.
More aggressive geometry than the other bikes centering his weight between the tires, helping his commitment and control.
Headset and seatpost geo that allow the bike to grow as he does.
I loved it. He was at an age that was far too early for pedal bikes and yet he could get around easily, quickly and confidently on his Bixbi. You'll start by walking with him or her, then you'll have to take the running shoes, the skateboard and finally you'll need your own bike to keep up. I was more than pumped to hit some of the flatter, more groomed trails way before he turned three. Him on his bike, and me on mine.
Little touches.
18 months later my son is now 4, and has fully graduated to a pedal bike. He LOVES his pedal bike and is on it almost every day. However, there is not a week that goes by that he doesn't take his Bixbi for a rip. Seat up a little, it still fits great and he immediately settles back into the careless freedom of familiarity and control that he has on the Bixbi. My biggest issue is that his younger brother recently turned 2, and is definitely starting to take a shine to his beloved Bixbi. Storm clouds gathering on the horizon…
Going to the Bixbi is most definitely a bigger ask than other run bikes. My opinion is that it truly boils down to the function and the type of rider your little person wants to be. If your (or their) desire or destiny is to learn to ride on the odd lap around the block on asphalt, then perhaps the extra cash for the Bixbi  performance is not worth it. On the other hand, if your kid lives to rip on his bike, be it on the sidewalk, the dirt of the pumptrack or the roots and rocks on the trails with Dad or Mom, then the Bixbi is absolutely worth its (lack of) weight in confidence, control and progess.
Right now you can get a Bixbi by mail order, for $199 USD + $20 USD shipping (flat rate FedEx). By Spring they will be in shops.
---
Is this the run bike for the little ripped in your crew? Who wants to lay bets on when we see the first production carbon kids' bike?