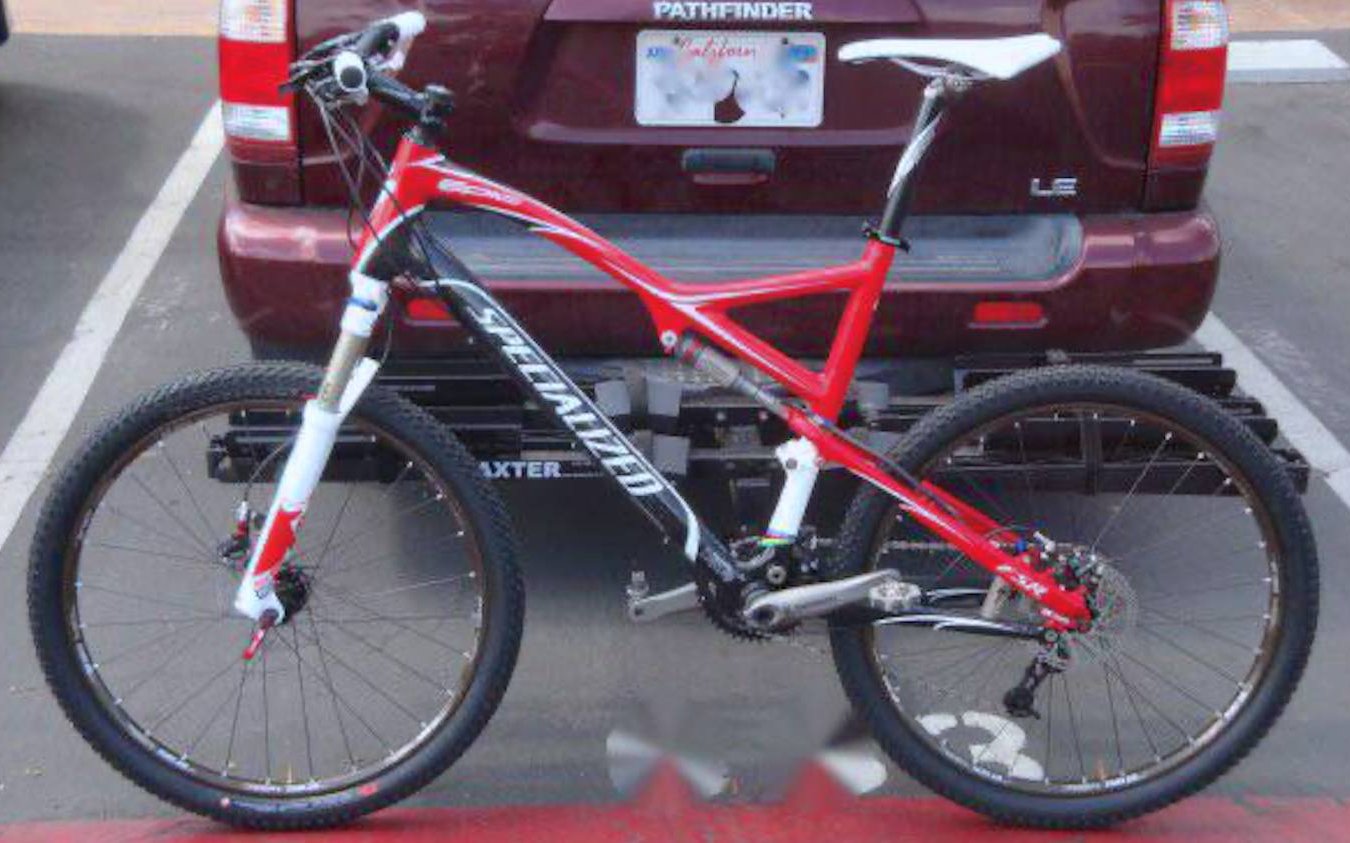 Uncle Dave
Bikes for the Mechanically Dis-inclined
This is a story about a close member of my family. One that I lived with for approximately 14 or 15 years of my youth. As the purpose of this story is not to call him out specifically, I will just refer to him as "him", "he" and "his", for the remainder.
The first time I sold him a bicycle, it was 1997. The bike was a 1995 Rocky Mountain Equipe (the shit brown one, with red accents). This was also the first bike that I ever rode on the Shore, and by the end of its time with me I had turned it into a grade A, shore killing monster via the installation of an Envy bash guard (sold to me by Wade Simmons himself…it could have been made of cardboard and I still would have bought it), a first gen (Answer patent infringing) Azonic riser bar, XT V Brakes, a Syncros seatpost and a pair of gold Race face cranks. These were also all of the things that I pulled off before handing the bike over to him (save for the Syncros post). I bought some closeout LX garbage to swap in for the good stuff.
Soon after he took possession, he moved to New Zealand, and I didn't see the bike until I visited him a couple of years later. I had accepted that the Equipe had entered a different phase of its existence when it left me, but I was still shocked by what it had become. Imagine that scene from your 10 year high school reunion where the WHL hockey player is now an over-weight mattress salesman (true story). It was like somebody had spent the previous few years doing nothing more with the bike than spraying it down with a garden hose before shutting it away in a damp shed for 6 months at a time. The chain was rusty. The cables were rusty. The seatpost seemed to be welded in place, and when I attempted to move it, I was greeted by a massive shrieking noise before I fell on my ass, saddle still in hand. It took a pipe wrench to get the remains out.
After that it travelled back to Canada, and I would catch the odd glimpse of it in his garage. If I asked him about it he would still claim that it was a great bike and that it was occasionally ridden off road. And then last year, it came full circle! His daughter started at UBC, and she brought the bike along as her commuter, returning it to within a half kilometer of where it started.
Since his daughter had absconded with his "mountain bike," his hunt for a new one really ramped up. By this time, the hunt had been in progress for at least the last five or six years. This rigorous search involved him sending me an e-mail every 6 months to see if I had a bicycle that I could give to him. Yes, give. Amazingly, this technique eventually paid off. One day his wife phoned me to say that she wanted to get him a new bike for his 50th birthday. After years of saying no, I was forced to admit that I had the perfect bike, one that I hadn't ridden in at least a year, sitting in my storage room. We hammered out a price, and I sent it on its way.
In a fit of self-delusion, I wrote out a couple of paragraphs for him on the maintenance tasks that he absolutely couldn't skip, under threat of death or financial hardship. Things like "occasionally lube the chain because the replacement Eagle cassette will run you a few hundred dollars" and "buy a shock pump and put some air in the suspension at least every few months." I knew that the probability of him following this bare bones maintenance advice was close to nil, but I felt it was my duty to the bicycle to at least try. The poor thing really doesn't stand a chance.
6 months later, I received an e-mail from him with a question, not about the bike I sold him, but about his wife's bike. "She's been riding her mountain bike a lot lately, but her back is really bothering her. I was thinking I'd buy her a dropper seatpost. Do you have one?" There was a photo attached. This is the photo.
There are many things surprising about this photograph. The chain isn't rusty. The tires aren't bald. Indeed, it looks like it has hardly spent any time whatsoever in a damp shed or being dragged behind a car at highway speed. There's also…you know…some other things going on. I wrote him back to ask him if he had bought the shock pump I had told him to buy, and how it was going with checking the pressure in his suspension every month or so. He admitted that he hadn't yet done that. It took a phone call to drive home the importance of doing so, and to convince him that returning the above Trek to a functional full suspension bicycle was going to be better bang for the buck than a dropper post.
My mind immediately went to this chain of events when I read Andrew's article the other month. My feelings almost perfectly reflect what he was putting forth and I'm in near total agreement that there are people out there who might be better served with the purchase of a hardtail mountain bike, versus a fancier full suspension model. Perhaps I even know two perfect candidates. Indeed, there would be fewer things that would degrade, and a greater chance that their bicycles would continue to function as designed, even two or three years down the road.
I also thought back to the conversations that I've had over the years with people who are getting into the sport and looking for a recommendation on what bike to buy. Of the few dozen times (at least) that I've had that conversation, I don't think I've ever pushed somebody towards a full suspension bike. Or at least I didn't until recently. Where I once recommended a hardtail, I now just become a bit evasive. It's hard enough for most people to keep even a basic bicycle running properly that there is no way that I would condemn some naïve newbie to the trials and tribulations of a full suspension bicycle. This sounds logical, but from the outside I think I just come across as a gigantic asshole. What sort of person chooses one thing for themselves but recommends a completely different thing to others?

Eventually, I saw the error of my ways and we bought her a decent full suspension bike capable of doing both things and her interest in riding bikes climbed exponentially. As far as she's concerned, I can fuck right off with my bicycle logic.
I think back on the path my girlfriend has travelled. I built her up two bikes when she was first starting out. The first was a nice steel hardtail with decent parts, meant for all of those rides where we had to go up a hill first. The other was a collection of utter shit that I scavenged together from my storage locker and bashed into place on an old VPFree frame. She used that if we ever shuttled or went to the bike park. Shockingly, she much preferred riding the claptrap bucket of bolts VPFree over the hardtail. Eventually, I saw the error of my ways and we bought her a decent full suspension bike capable of doing both things and her interest in riding bikes climbed exponentially. As far as she's concerned, I can fuck right off with my bicycle logic.
This, most will see, starts to form the basis of a contradiction, and a battle between logic and lust. To the fully logical mind, of course we should all start out on hardtails! And we should all invest in index funds, recycle our toilet paper and only drink water harvested from our rooftops. Of course younger riders, people on a budget or people just learning the ropes are going to have an easier time looking after a hardtail bike. But if you follow that train of logic too far down the track to determine what might be cheaper or easier to own, eventually you wind up at a place where you never bought a bicycle and you took up disc golf instead.
There's nothing logical about this sport! It does not make sense to spend a bunch of calories climbing to the top of a mountain just so that you can risk injury on the way down. It does not make sense to spend thousands of dollars on equipment that is going to get scratched, smashed and beaten. No part of what we do is considered reasonable by the population at large, so why get all responsible with your choice of bicycle? Why should only the old, the experienced, the non-thrifty and the mechanically inclined be the ones to experience the improvements made to full suspension bicycles over the last few years? That's the part that doesn't make any sense! But even then, I still can't see myself telling somebody just getting into the sport that they should plunge in and buy a nice, budget full suspension bike. But what's the alternative? Investigating this contradiction is where things get really interesting.
Start by considering just how easy it is to make a bike ride terribly. I could spend 5 minutes with nothing more than a mini tool and some imagination and make any full suspension bike ride like shit (well, any bike, really). A few turns of a b-tension screw, a few clicks of some knobs in the wrong direction on the fork, and 20 psi out of the rear shock and you've turned a finely-tuned bicycle into an afternoon of frustration. The window of performance on most of our bikes is so small, it actually seems crazy that we send anybody out into the world on something that is so finicky and delicate. We've created a toy for the masses, but only a portion of the people that use them are capable of keeping them running at their best!* Maybe it's not that certain people would be better served by hardtails, but maybe we'd all be better served by better full suspension bikes?
*Yes, yes. Shops exist. It can be difficult for an experienced rider to find a shop with the necessary combination of trust and competence. I can't imagine how hard this can be for somebody with less knowledge of the situation.
What do I mean by that? Well, I think we need to consider that the reality we've created for ourselves is totally insane. Imagine what might happen to the bicycle if reliability was judged not by us psychopaths who think nothing of doing a lowers service in the front yard in freezing weather, but by the people who don't know what a shock pump is or why you would need one? Maybe there are new markets that would open up if we started to appreciate the needs of the mechanically disadvantaged? Would you pay more for a bicycle that only needed the bearings replaced half as often? Would you accept 95% of the suspension performance if it meant you didn't live half of your life worrying about whether or not your fork needed servicing? Would you appreciate spending your spare dollars on a trip for four to Mexico, rather than on that new cassette that you need for your Eagle drivetrain?
Yes, yes, I'm glad that my bicycle no longer stabs me through the calf muscle if I jump off a rock incorrectly. We're long past the days when frames were disposable and oil shot out of our forks and painted our disc rotors every third or fourth ride. Bikes are arguably more reliable now than they ever have been, but this is an extremely relative statement based on years of insanity. If full suspension mountain bikes are going to roll out to the masses (as appears to be the case), our current bar for what is considered "reliable" or "easily maintainable" might be far too low.
There's a trope in manufacturing where if you want to learn the quickest way to do something, give it to the laziest guy on your team and watch how he does it.** It feels like there could be something similar to be learned here about maintaining bicycles. We may all benefit from what happens if we consider ownership from the perspective of the people who don't have full home repair shops in their basement.
But until then, listen to Andrew.
Sorry,
Uncle Dave
**Incidentally, if you ever find yourself working for somebody that repeatedly says this in meetings, start looking for a new job. This is a terrible idea said by people that have never approached an actual factory floor. The laziest guy on the floor is never some secret reservoir of productivity that gets all their work done in half the time so that they can sit around gawking at their phone. The laziest guy on the floor is the one who finds creative napping locations in dark corners of the building. Taking that into consideration, I'm not exactly filled with confidence that I've formed a winning argument here today.
---
Uncle Dave's Music Club
Great music seems to be need one of two things. Either it needs to feel like the artist has poured every piece of themselves into it, or it needs to feel like it is some kind of effortless little thing that was tossed off as if it were nothing. The best of the best is both.
Dry Cleaning is scratching this massive itch that I didn't know was there. Scratchcard Lanyard is about as effortless as it gets, and is so damned catchy that I can't stop listening to it. While a great video, I somehow find the song is more catchy if you only listen and don't watch, so take that into consideration. And I also feel like I need to point out the similar vibe to this classic piece of art.
https://www.youtube.com/watch?v=6PuqlOTyJt0
Building on that, Strong Feelings scratches even deeper at that itch. The vocals feel similarly tossed off, but that rumbling bass builds into an immensely complex song. I love it.
https://www.youtube.com/watch?v=XsujZ82VKDg
Faye Webster is also putting out songs with an effortless vibe. Her voice is super interesting, and I like the story she tells with I Know I'm Funny haha. Put that shit on repeat.