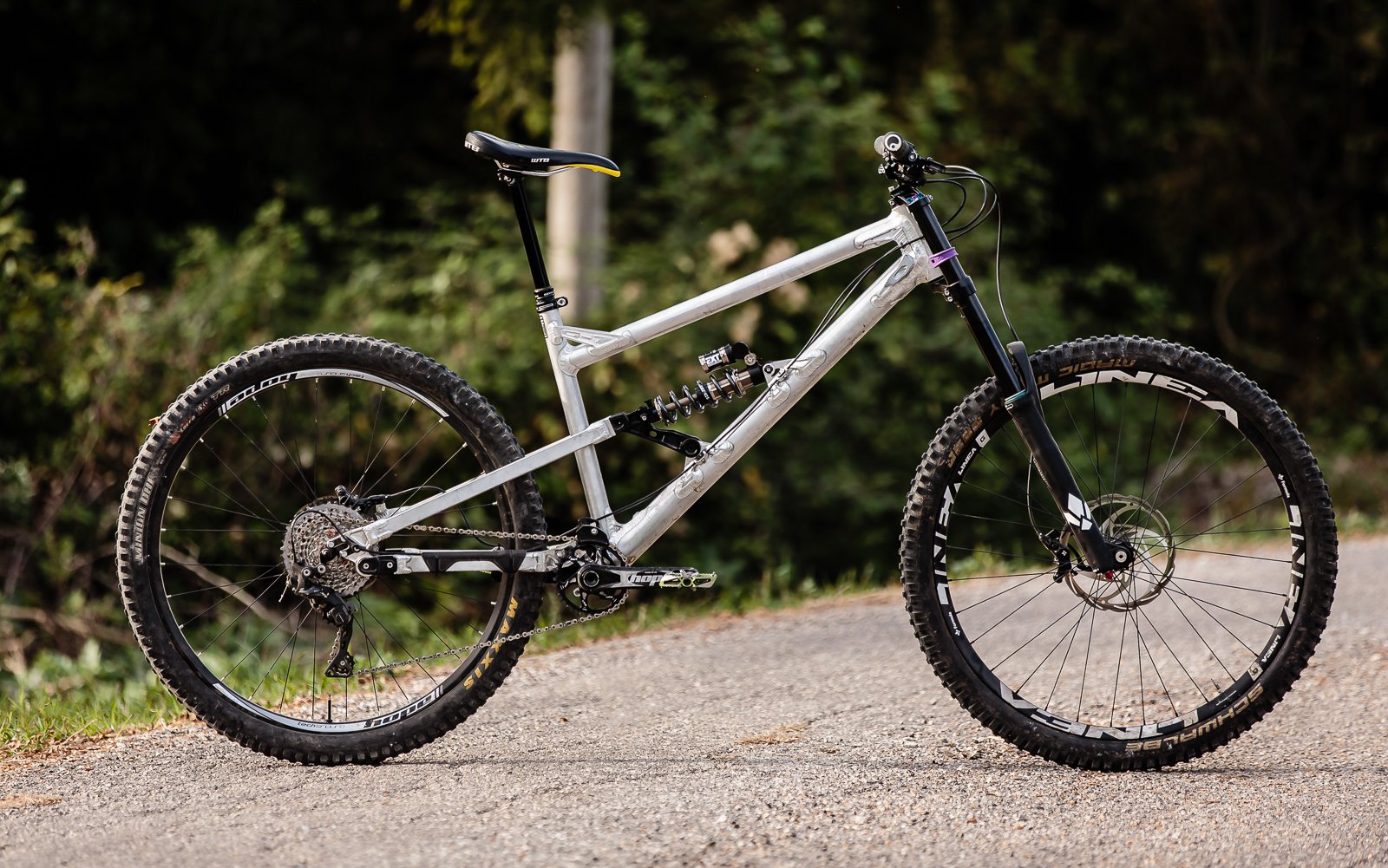 Editorial
Bike Weight vs Bike Geometry
While recently chatting with Chris Porter for the NSMB podcast the topic of bike weight once again reared its ugly head. I've never been extra driven to use lightweight products but occasionally have fallen for them. It's funny because I was also physically stronger when I was more easily persuaded by lighter-weight parts…
Discussing weight with Chris, the topic quickly took course down a road I've found myself on from time to time. I realized during the conversation that although my trail bike is now the heaviest owned,* it hasn't held me back from my riding group. When going up, the largest impact has always been my physical fitness and if I'm sucking wind, it's because I'm sucking wind and has nothing to do with the weight of the bike.
*If I don't include the first bike I used to pedal around on, which was a Cove Shocker
I haven't weighed a personal bike in many years and I build them with the parts I prefer; sod the cumulative weight of them all. Weighing the bike by feel, my G1 is the heaviest trail bike I've had. My old downhill bikes weighed more but they were used in the Whistler Bike Park or shuttled to the top. Compared to my other trail bikes, the G1 is the largest mass, has heavier wheels and tires, and otherwise similar components where the Patrol finished, making it a safe estimate. Yet I happily pedal it everywhere those before it went and in more comfort.
When I first started riding BMX, the industry was at a place where getting the heavier part was often more desirable. The lighter stuff typically didn't handle the abuse of hacks like me learning to feeble grind concrete ledges en route to the local skate park, and certainly didn't hold up to the bike being ditched when things went wrong, which was often.
As time passed, designs improved and parts got lighter while remaining reasonably robust, but a limit was reached. Similar seems to be happening in mountain bikes. When carbon parts first gained popularity, weight savings were often a highlight but some carbon wheels and frames now weigh as much or more than their metal counterparts.
Maybe there's an average weight that works for the intended purpose of some products. When it comes to all-mountain wheels, a solid 29-inch set will often weigh around the 1,800g mark (+/-100g), whether carbon or alloy. There are generally more alloy options that weigh around 2,000-gram+ but I regularly see wheels intended for thrashy 6-inch travel bikes, regardless of material, weighing between 1,800–2,000 grams. Going lighter on a 160mm travel bike usually results in a wheelset not lasting a season, in my experience.
The Rider
As my bikes have gained weight over the last handful of years, I haven't noticed a big change in the effort required to ride them. The time it now takes to climb the trails I frequent has been more heavily affected by a lack of fitness, which is mostly a result of less time on the bike. At the end of the last three or four summers, I've realized I didn't ride as much as I wanted to and it's impacted my strength as much as not training year-round.
I was riding 5–6 days a week at my fittest, with at least two being structured training rides, and through the winter I added time in the gym and on the spin bike. I'll never match my times winching up the same Squamish climbs from those days because I have no desire to push myself back to that level of fitness but I wonder what it would be like to have that fitness on today's bikes?
Obviously rider fitness has a huge impact on climbing pace, more than the machine's weight beneath us but a lighter bike is surely going to be faster uphill. And of course that absence of mass could become a problem when it's time to tip into the descent. A light wheelset may not last a single descent in terrain where a robust 6-inch travel bike can excel. In addition to not being as durable, I've found lightweight wheels and tires don't track as well as the heavier options I run today.
Efficiency
What I believe has a greater impact than bike weight alone is a rider's strength to weight and the shape of the bike. As my bikes have grown heavier their geometry has improved resulting in a more efficient position on the bike. Riding a frame that fits me better is also more comfortable and that has led to less muscle soreness during and after rides, particularly in my lower back.
The improved position has gone a long way toward increasing my enjoyment on the bike. I'm much happier to hunker down for a long climb before the reward of coming back down, despite my inferior fitness and my heavier bike. The shape of my current bike has made weight an after-thought and it's not holding me back. Friends are often on lighter bikes but they aren't dropping me more, but that's what happens when my fitness declines.
There's an argument I find myself getting stuck on regarding bike weight. A better position for the individual* can provide a faster or at least more efficient climbing pace than a lighter bike with a less optimal shape. The efficient position should translate to conserving precious energy and it could essentially return a net-zero, which is possibly why I haven't noticed greater fatigue or effort with the heavier bikes.
*not everyone gets on with the same bike shape
Bike fit versus bike weight isn't an either or question of course. It's possible to make a bike with good geometry while keeping the weight down. A bike that fits well but is also lighter without compromising durability is a winner which is why many riders keep trying to shave grams.
Where those grams are saved is up to the individual but wheels are a strong option. Learning more about the ratio from sprung to unsprung mass has me wishing for a way to save on the latter. Durable and light wheels are tough to find for a 160mm travel bike, and then there are the inserts and tires that need consideration. Unless you want to deal with flat tires and broken wheels, cutting down rolling weight can be very difficult.
Cam appears to have had some success dropping to a lighter weight wheel and running an insert and his experiments have left me thinking about it more. I've also thought about moving back to a lower but more consistently used gear range to help shave unsprung grams like Andrew Major's experiments, and gearboxes can improve the ratio as well but I haven't spent a good amount of time on one.
Improving efficiency is a noble goal, but as with bike shape, weight can become part of the efficiency equation, if all else is considered equal. Are true weight weenies a dying breed or will they still be breaking out the scales when graphene supersedes carbon fibre? And if the relationship between sprung and unsprung weight affects suspension performance, what's the magic ratio?
The only guaranteed solution I know is one that keeps nagging me, like an annoying sibling throwing pebbles; get more fit.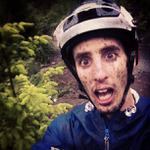 AJ Barlas
Age: 39
Height: 191cm/6'3"
Weight: 73kg/160lbs
Ape Index: 1.037
Inseam: 32"
Trail on Repeat: Changes as often as my mood.
Current Regular: Every test product spends time on Entrail