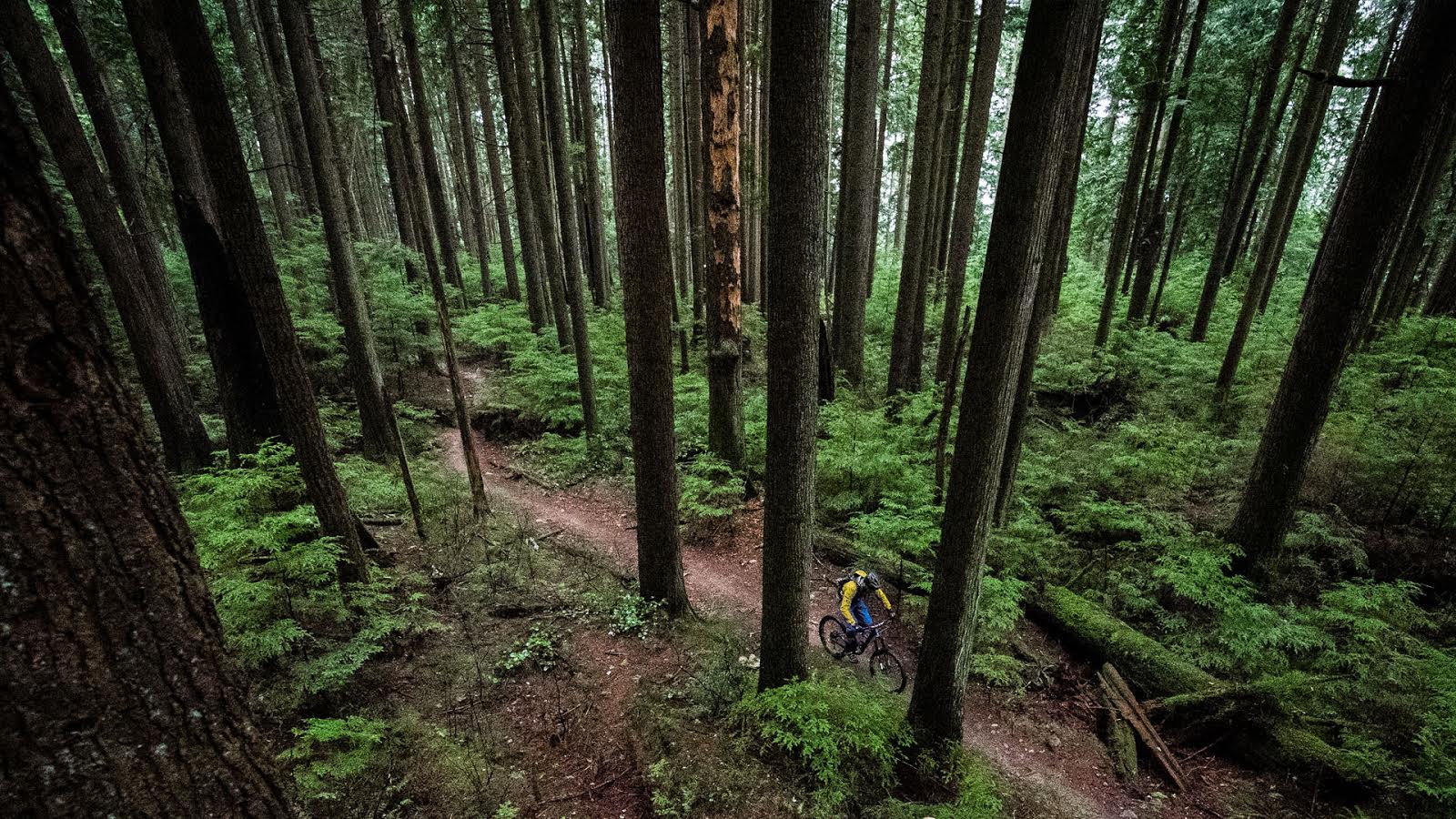 Bike Companies Killed the Fat Bike
Bike companies listen up: you're killing the fat bike.
This is not a rant about the merits or detriments of fat bikes. Do not picture me standing on a box full of unwanted front derailleurs, addressing a hostile crowd about why they need more inflated rubber girth in their lives. However there is a late night burrito's worth of hot sauce in my chamois, and two more fat bike edits in the past week have made the burning worse.
"…utility doesn't need to be dressed up in come-fuck-me boots and paraded in front of the internet in order to get a date. Utility sells itself."
Hold on to your ill-tempered e-rage for a paragraph or two while I spin my 28 x 40 to the top of this argument.
For some, fat bikes are the flavour of the month. For others they are a slow-moving target that serves up easy pickings for little e-cannons firing Troll poop. More importantly, for a limited subset of the riding population, fat bikes provide great utility. Just like with any tool, that utility doesn't need to be dressed up in come-fuck-me boots and paraded in front of the internet in order to get a date. Utility sells itself.
This is the imagery the fat bike makers are kicking out. Looks pretty damn good, but if they rely on this too much, fat bikes are going the way of purple anodized QR skewers. Photo: Rocky Mountain Bicycles
The worst culprits are the companies making fat bikes, and then relying on edits of free riders to help sell them. Sit tight on my wheel for this – I'm only halfway to the top because these bikes have huge tires and they don't climb all that fast.
I've been in those meetings. The product team hands the marketing manager a new bike and the GM says 'promote this thing so the sales guys can sell it'. What is your best shot at creating interest around a utilitarian beast that is slow and clunky, despite being super useful for a small group of riders? Grab your freeriders and see what they can do with it. You'll get the views, bro. But those vids are like 'Dad humour': they get easy laughs but they may not leave a lasting impression. They are marginalizing the fat bike's utility by showing them being ridden in a way that few people can emulate and no one would do by choice.
"…rather than a few rides' worth of flirty fun, they are condemning it to novelty status."
Fat bikes deserve better. For those that use them to commute, transport stuff, trail ride or even race, fat bikes serve a valuable purpose and that isn't going to change. Smart marketers should be trying to sell their bikes to those customers – they are the ones who will buy one this year and another a few years from now when geometry changes, or they decide on a carbon frame – not the ones who will ride it twice and then use it as a steel and rubber buffer between the wall of their garage and the bikes they actually ride.
This may not be as sexy as backflips and white roost, but Iditabike is the epitome of fat bike performance and manufacturers are missing out by not making a bigger deal out of it. Photo: http://iditarodtrailinvitational.com
Rather than promoting their true usefulness and speaking to those who could actually glean some utility out of it, rather than a few rides' worth of flirty fun, fat bike makers are condemning it to novelty status. Omitting that story silently states that you don't think it's a great tool after all. They are setting it up to be a passing fad.
I'm not saying don't make those videos; the guys in the Rocky video were having fun and I was left envious (but they were also using a snowmobile to shuttle up – and we'd all rather be on skis once a snowmobile is involved). Chris Akrigg made riding in dunes and coastal rocks look like something I'd like to try, but it didn't make me want to own a fat bike, and the thought of pedaling through that soft sand when your two slash turns are done made me think I'd rather rent one for an hour and then go eat ice cream or something. Have some fun – we're talking bikes after all – but show us the other side, too.
That looks fun as hell, for two slash turns. Then you have to slog it back up…
Where are the edits about fat bikes being ridden on snowy back roads, with campfires and bourbon and beards and cooking your whole breakfast in a cast iron pan full of bacon grease? What about riding them along coastal beaches as you seek out new places to play in the ocean? I want to watch that movie. I've seen a fat bike flipped, and it was funny and slightly impressive the first time. Just like cotton candy, it tastes good for a few seconds but doesn't provide a lot of sustenance.
Rocky's vid about the Blizzard was fun to watch, but are any of us going to go to the trouble of organizing snowmobile shuttles so we can go fat biking? Photo: Rocky Mountain Bicycles
Everyone loved the Rocky fat bike vid because it was something new. Gully flipped one! But it wasn't long before we saw more flips on fat bikes – each slightly clumsier than the last. Aaron Chase is an incredible jumper of bikes, but he was visibly struggling to get his wheels more than a few feet off the ground in many scenes in Pivot's recent vid. Foes' Mutz is a dually, ridden impressively in this vid made by one of their dealers, except why wouldn't you choose a regular-wheeled bike when there's only a trace of the devil's dandruff? Exactly.
Hey fat bike companies: make a vid that shows them off in the way they're actually intended to be used. I promise that will do a lot more to sell bikes than another rehash of the same idea that's already feeling stale.
---
By all means make the 'fun' fat bike vids, but please give us some oatmeal with our cotton candy.