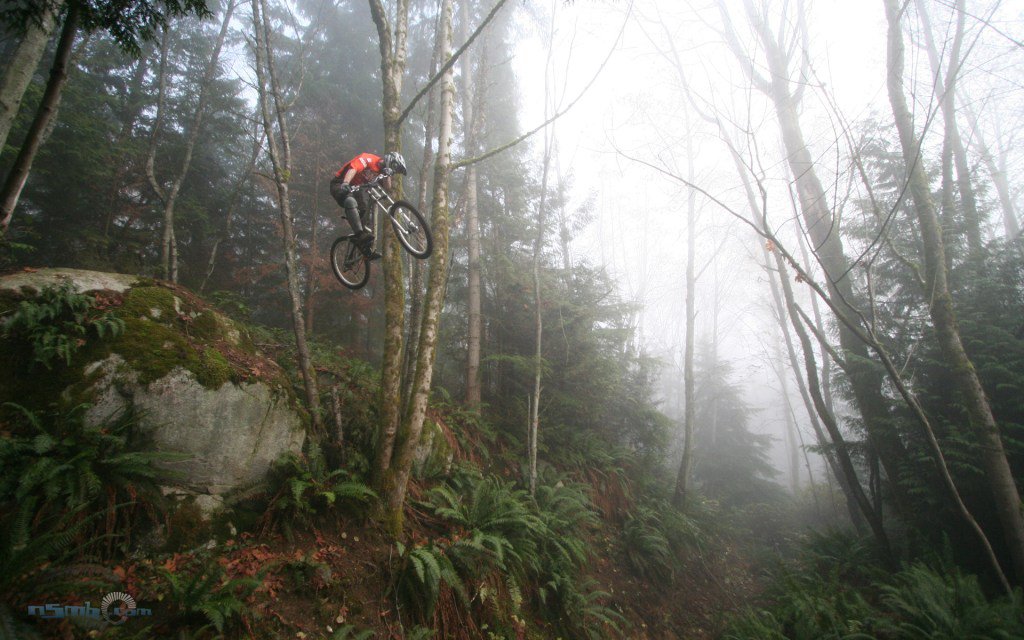 Trail Tales
Finding Your Big Rocks
The speaker places fist-sized stones into a one-gallon wide-mouth Mason until they reach the top, and then asks if the vessel is full. His audience nods in assent until he pulls out some pebbles. He lets them rattle down into the spaces between the stones until there's no more room and he again asks his question; is the jar full? He repeats the process with sand and finally water and then asks his audience the point of his performance.
*This story was originally published in December 2005
The idea isn't that you can always stuff more into a given slice of time; it's that the big mothers need to go in first – or they'll get left sitting in the dirt.
So what are the big rocks? That of course is the most important part of the exercise. Without nailing down the things that have to be on your list it's pretty tough to make time for them.
Often the big rocks aren't the ones you picked for yourself. My list gets filled up by things like coaching soccer, helping with homework and of course the business of nsmb.com. Riding is a big rock for me but it doesn't always make it into the jar – and when it doesn't I start to become a bastard. On the rare occasions when we get a lot of the wrong kind of snow here on the North Shore – the wet, sticky variety that's impossible to plow through on even the steepest lines – I get grumpy fast.
The first couple of days after a dump I let all the white stuff transport me back to the years when I rode my snowboard whenever I wanted. After that, since days when I can head to Whistler are as rare as a ladder bridge in Marin, I simply pine for dirt. When I am forced off my bike I realize how much better I feel when I hit the dirt regularly. I need it for my sanity.
Quite a few of the really talented and enthusiastic riders I know take some time off the bike every year – often a month or more. It may be in the winter, out of necessity, but often it's a conscious choice to park the two-wheelers and recharge. These riders likely get their fill during the season but since our work is busiest when the weather is best I never get sated with saddle time. For me the game is on during the off-season.
Back in the day, before NSX 1 showed up on bike store shelves, Trevor Hansen and I had a weekly night ride. If you like you can call it a man date – but anyone who wanted to join was welcome. Every Thursday we'd ride one of the three North Shore Mountains with the help of halogen and NiCad. We'd firm it up on Wednesday, to sort out the when and where and who, but it was set in stone: Thursday was for night riding.
Back then we both lived in the big city and generally Trevor would roll by my place in his Hyundai Pony, with two-by-four bike racks, and we'd head for the Lions Gate. We usually ended the night at the Black Bear Pub or maybe with a few cold ones while sitting on the bumper.
Instead of dying a respectable death with at least a few beers raised in memory, the Thursday night ride just faded away. For years after that something got in the way of even the occasional wattage-assisted adventure. The Thursday ride resumed for a brief period but sadly hasn't ever permanently returned. It's time to test some lights for an excuse to ride in the dark.  That's a rock that needs to be put back in the jar.
These days my rides are scattered. I have no guaranteed ride day. Having something to test and shoot helps but the best thing for me to do is to toss out a date and see who can make it. Four days out the schedule often looks pretty open but unless you set a time and have someone meeting you there, life can – and often will – scuttle your plans with pebbles and sand. The phone rings, fires ignite and soon you're stepping into pyjamas wondering where the day went.
Friday used to be another ride date with my buddy James. It was often a combo of urban North Van trails, some mountain time and maybe a pub stop along the way.  There's nothing like ending the week on the dirt to get warm for a Saturday pedal.
Setting a ride in stone also keeps you on target when the weather gets pissy. A vague plan gets washed away by a November rain but one in the books might just survive. Recalling the feeling of ending a wet ride is key for me. I never regret monsoon riding once it's over, but those first few pedal strokes when it's 4 degrees celsius and raining sideways always suck. Once the blood gets flowing the added challenge of the slick and the glory of over-saturated greens in the forest make it all worthwhile. When you pick your trails with care riding in the rain, or even the snow, can be almost as sweet as a dusty day in July.
This is something I know. I realize that without doing something to make rides happen they don't. Lately I've had good weeks and bad weeks so it's time for a call to arms. A little preparation – a few phone calls and texts and of course some scheduling – is going to get me on the dirt more.
There are those who'd say there's something pathological about the need to ride – and they're probably on to something. I'd wager though that most of the society-approved compulsions leave deeper scars on the psyche than a need to go and ride a bicycle on a mountain.
We all know former mountain bikers. Riders who were as keen as any of us who for some reason faded away. When I run into those people they say they miss riding and they are often stumped when you ask why they stopped. More than likely, as life got busier, they didn't shift gears. In your twenties there's always time for a ride. Even when you think you're busy as a young person, it rarely compares to  work duties colliding with family responsibilities. That's when the big rock shift needs to happen to keep you riding into your golden years.
So go ahead, put some rocks in the jar for this coming week and let us know how it goes.
---