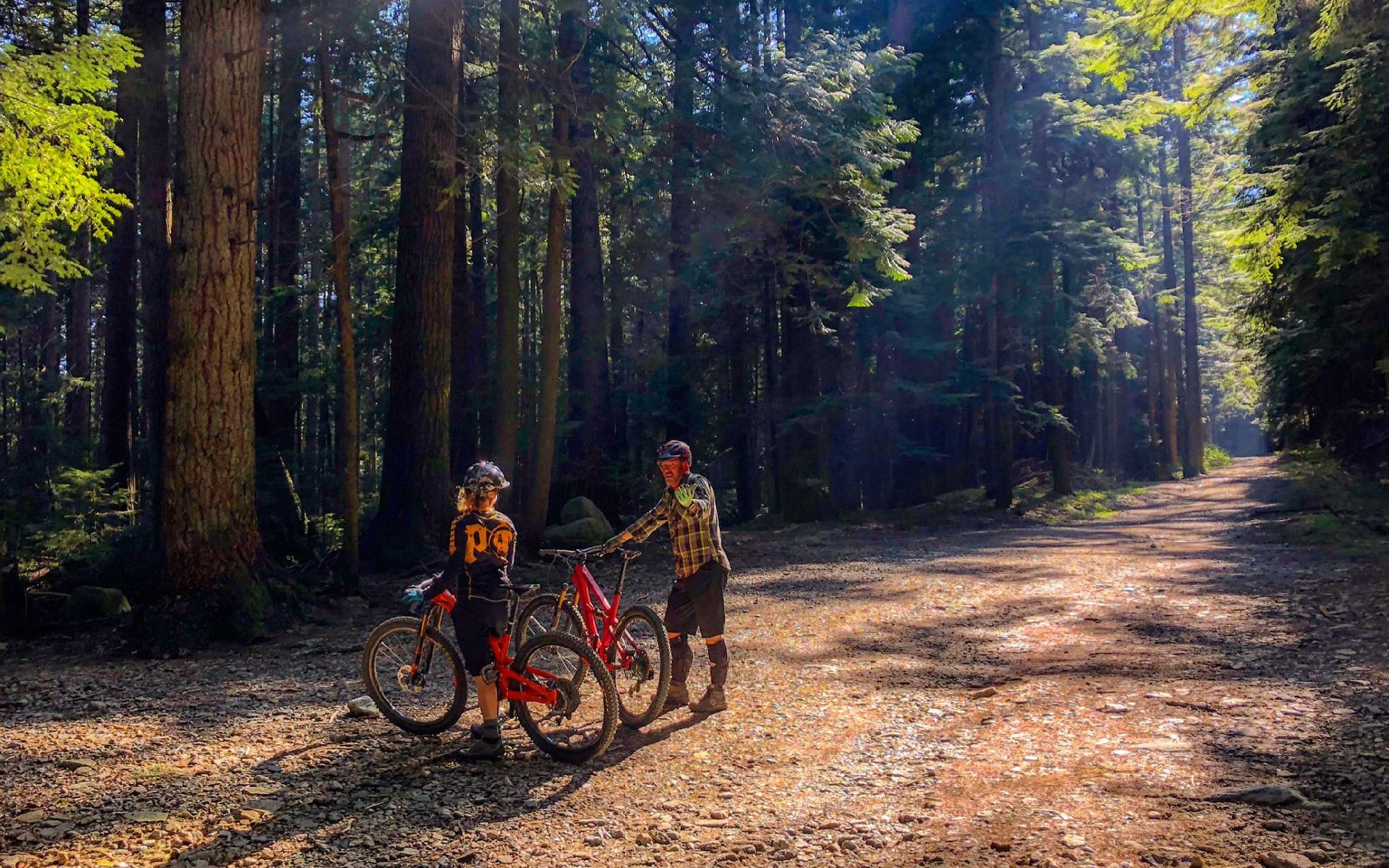 Drunk On Stoke
The Best Part of Mountain Biking is all the Parts
I've never had a complete break from mountain biking that wasn't from injury. At least not since 1984. During university I didn't ride very much because I was too wrapped up in the absolute hilarity of post secondary socializing and athletics (and occasionally classes or last minute cramming). Living near the Endowment Lands in Vancouver,* I had access to some great riding. In fact, before I got hooked on the North Shore in my final year, I thought it was fantastic. The vast majority of my first years of riding were spent crisscrossing this rabbits' warren of trails surrounded by Burrard Inlet, The Strait of Georgia, and the Fraser River
*now called Pacific Spirit Park, the good trails have either been sanitized beyond recognition or closed in this massive urban wilderness on the edge of Point Grey
My then new wife and I spent my one other year of limited riding living in Genoa, not far from the Finale Liguria in Italy.* In 1998 then there wasn't much mountain biking there and Trailforks didn't yet exist. We didn't find any trails designed and built by mountain bikers, but there were old hiking trails everywhere once you climbed out of the city and into the mountains directly above. We got out a few times and found some interesting descending and spectacular landscapes, riding the full rigid bikes we'd ridden from Hungary, but none of the rides called us back for more.
*one of the EWS sites that is on the calendar every year, if there was riding there then I didn't catch wind of it
When I was more of a diehard snowboarder, the bike wouldn't get much love in the winters. In the last 15 years I have ridden year round, whatever the weather. These days I probably ride more in the off-season than in July and August, when things get busier and I spend more time away from home.
Right now the prospect of leaving home, unless I'm going somewhere with incredible riding, is rather unappealing. If mountain biking was only half as fun as it has been lately, it would still be my number one outdoor activity by a wide margin. In fact, on my ride yesterday Graham and I got to the bottom of the trail and the experience was so ridiculously good that I felt a little bit selfish and entitled for enjoying something so much. Then I remembered I'm not Catholic and everything was fine.
What got me thinking about this was running into an old buddy who used to ride. If you've been riding for a long time, you've probably had this happen. You may even know the categories. In my experience the biggest two reported reasons for stopping mountain biking are having kids (never sell your bike if this is in your future) or a big crash and injury, but there are others. Moving away somewhere with crappy trails or no trails is tough to argue with, but sometimes there doesn't seem to be any good reason, as was the case with my old buddy. And that's fine. Nobody is required to be as obsessed with riding trails as I am, and it certainly doesn't make me any better than they are; I just can't imagine stopping unless I have to.
Unless it was unavoidable, and it is avoidable, I wouldn't move somewhere without good trails. I'd head to Nelson New Zealand or Finale in a heartbeat, or other places with A-list trails. Which boils it down to this: I don't think there is a scenario that isn't health-related that would keep me off singletrack.
I would love to one day be one of those epic characters in their 80s who continues to ride hard, or who at least continues to enjoy riding. This is what motivates me to occasionally live a healthy lifestyle.
The actual best part is that I don't know what the best part is. I can't point to a single element that keeps me coming back more than the others because there are so many that are so good. Feeding off my bros is obviously high on the list, as well as post (mid?) ride beers, trash talking, and shenanigans. Forest bathing recharges the cockles of my cockle and my appreciation for the wonders of nature continues to grow. The trails have become even more of a tractor beam lately because I've been learning some things and progressing. I also happen to really love bikes and my stoke for tweaking and maintaining and overhauling has resurfaced with renewed vigor lately. Beautifully built trails that compel me to ride moves I didn't know I could ride, are way up there of course.* I even have a self-serving, unexamined, and mostly intuition-based theory that adrenaline is, in fact, the fountain of youth.
*The trailbuilders on the North Shore have been killing it lately
You may be getting the point. I won't go as far as the late Wild Bill Meier, a New York bike courier who said, "the day I can't ride a bike better be the day I'm fucking dead," but I'll be riding for as long as I'm able.*
*Note - if this article seems a little like one I wrote last year, you'll have to forgive me - it seems I'm drunk on stoke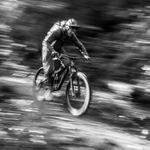 Cam McRae
Age - 55
Height - 6'/183cm (mostly legs)
Weight - 160lbs/72.5kg
Ape Index - 0.986
Inseam - 32"/81cm
Trail I've been stoked on lately - Fifth Horseman
Bar Width - 760mm
Preferred Reach - 475-490mm