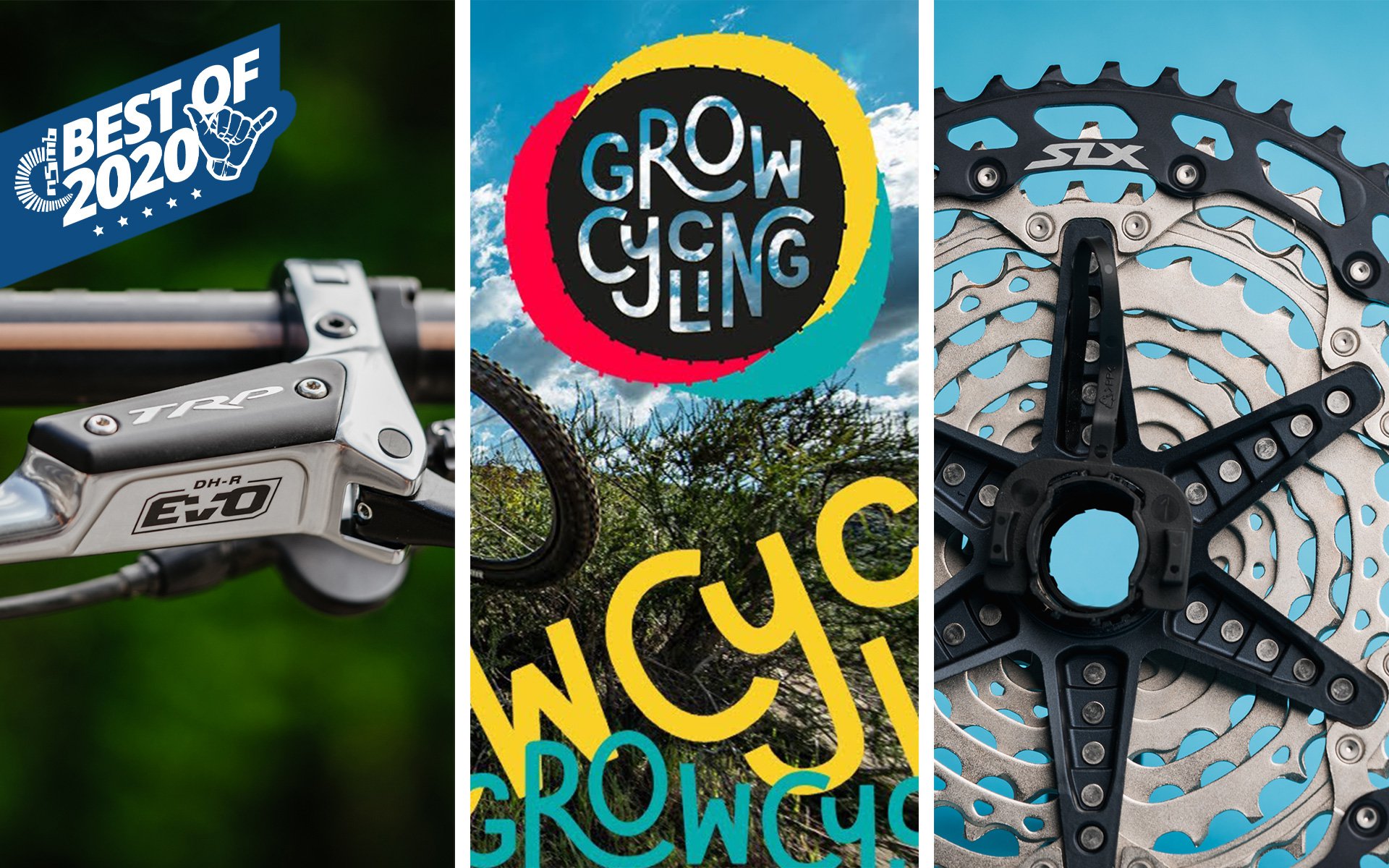 The Good From The Bad
Best of 2020 – A.J.'s List
It's no exaggeration to say 2020 hasn't been a great year for heaps of people. For me, it started back in the homeland. When Covid-19 went bang, I was forced to leave my family in Australia early with no timeline for when I'd see them again, but that was just the start. Later in the year I lost a loved one, had health complications that built until being diagnosed with Lyme disease and mycotoxin poisoning, and my young, super energetic furball, Chase, appears to have issues with his hind legs. It's been an absolute bugger of a year but there are still so many positives more worthy of attention.
Throughout the doom and gloom that's followed us around thanks to mainstream media, there have been heaps of positives and all these experiences have taught me lessons and encouraged growth. After 17 years married to the love of my life, we're closer than we've ever been. I've also grown closer to my parents despite the distance, something I look forward to building on in the coming years. When we narrow our focus back to mountain bikes, it's been a great year for many. Racing has taken a hard hit but without it, brands have still seen incredible growth and there were some excellent new parts and bikes for us to enjoy.
Shimano 12-Speed Drivetrains
Shimano released the 12-speed XTR drivetrain in May 2018 and a year later, the technology trickled down to their popular XT range while in 2020 they released SLX, closely followed by the Deore group. These lower-tier groups come at a significant cost saving but the quality of the products remains incredibly close to their far more expensive siblings.
I've spent a lot of time on 12-speed XT and now after most of the year with SLX on my bike, I can't see the benefit of forking out more money for the higher end kit. Then there's the Deore group, which costs less again and by all accounts retains the shift quality and consistency of SLX and XT. Shimano has done such a great job retaining the quality of their high tier groups lower in the range, it may cannibalize their profits in the process, to our benefit.
The only caveat to the excellence of the lower cost SLX and Deore drivetrains lays with the shifter. Thankfully a small upgrade to the XT shifter unlocks all the functionality from the more expensive drivetrains for less. I've been testing the more expensive XT chain with the SLX drivetrain since my SLX review and haven't found a large enough improvement in shifting to warrant the extra cost. Durability so far is similar.
Social Awareness & Positive Causes
As if a global pandemic wasn't bad enough, social issues erupted in 2020, revealing the ugly truth that justice is anything but blind, nearly starting a civil war in the now not-so-United States of America.
But away from the nasty things fed to us on news, there were some positive notes. Perhaps the most applicable to mountain bikes was the sharing and education provided by Eliot Jackson. As someone who doesn't consider themselves prejudiced in any sense, the video below Eliot shared was tough to swallow, but his help has given me a greater understanding and we can learn from his words.
Eliot took it further than simply sharing his experiences with the predominantly white males in mountain biking. Alongside Katie Holden and others, Eliot started the Grow Cycling Foundation, making himself an example of what people of colour can achieve and making it clear there is a place for colour in cycling. Grow Cycling will focus on helping diversify the sport of mountain biking.

"Grow Cycling Foundation to me is about providing the opportunity to achieve the life that I have and way more. When I look back there are a few lucky moments, like @kragarchery dragging me up to Whistler, that if they didn't happen, I probably wouldn't be talking to you today." – Eliot Jackson
Mountain Biking is Booming
For the past decade, our sport has been steadily growing. We're no longer participants in a fringe activity, viewed as a bunch of rogue dirtbags like when I was first hooked ~20 years ago. But in 2020, we've seen an increase in new riders and participation that dwarfs the last few years. Men, women and children are flocking to the trails. In the Sea to Sky, we live in a bubble but the number of women and children joining in the fun gets me stoked nonetheless. It's great to see, albeit at the expense of busier trails and trouble sourcing some of our favourite products.
The growth is creating great opportunities for small brands doing cool things and we're seeing the birth of more. Living in the Coastal B.C. bubble or anywhere similar, the concentrated number of riders provides a chance for new ideas, with heaps of visibility and a market keen to support them, even from relatively unknown entities. I've spent time chatting with and enjoying products from small companies like STFU, Privateer Bikes and Khyber Racks, to name just a few, and have found their outlook refreshing.
Many of the bigger brands have been enjoying the explosion of our sport too. As riders, it can be a battle to get some of our favourite products, particularly consumables like tires, but in the end I believe these are good problems to have. As we grow, there are more opportunities within the sport, the potential for greater events and bigger prize purses for athletes, more possibilities for riders to make a living doing what they love. If things keep on an upward trajectory, today's grommets have a greater chance to make a career from riding their bike.
The products we use are also rapidly improving as a result. Every year things get so good and just when you think they can't get better, they do. We're living in an unreal period to be mountain bikers, with greater trail access, bikes, gear, variety and more friends to share the journey with.
TRP DH-R EVO Brakes
I'm a picky bugger when it comes to brakes and have realized that for me, they can have the most drastic effect on my enjoyment on the bike. Not enough power and I can't ride how I want. Inconsistency, especially in challenging terrain, quickly ruins how I attack the trail and having to work on them all the time means even more hours spent in the garage. Lever feel and shape is something I surprisingly struggle with too.
My G16 was proof of my picky ways. The bike was built with a franken-brake consisting of the original galvanized Code calliper and the second-gen. Code lever. They met most of my needs and still to this day the shape of the lever blade remains a favourite. Shimano's latest models had me very impressed and were set to be on this list, until the TRP EVO showed up.
In terms of power, with the same size rotors, all three are similar but how they deliver it differs greatly. The TRP DH-R EVOs are lighter at the lever than SRAM and Shimano's newest, bite quickly but provide an incredible amount of control with the power on tap. All the TRP brakes I've ridden have outperformed the big 'S' models in terms of consistency and no matter what I throw at them, they stay this way. I've been beating on these for six months and the effortless stopping has helped stave off fatigue during long rough descents. And after all that time, all I've done is switch brake pads around to experiment with the new performance resin and their sintered pad compounds.
Mountain Bikes Moving Away From Road Bike Roots
It's been a long time coming but I believe 2020 has seen the switch flipped on MTB. For decades we rode bikes that were heavily influenced by our road cycling brethren, and to be honest, trail bikes sucked for a long while. Things improved in recent years, thanks in part to the EWS, but now we're seeing some of the big companies pushing geometries and shapes that better reflect how we use our mountain bikes.
We don't ride relatively static for long periods, climb gradual road inclines or require the same aerodynamics as road bikes. Mondraker's Forward Geometry, which arguably kicked the new direction off, is now almost dated compared with what we're seeing from Transition, Specialized and Norco, to name just a few. Balance between the wheels has become a focal point, seated positions have been kicked forward, allowing more effortless weighting of the front wheel when climbing. The change in seated position has allowed for slacker head angles, providing riders with more protection behind the front hub and less chance of being tossed over the bars. And it all translates to bikes that want to fall into a turn and remain comfortable while tilted.
Then there's the interest in smaller brands like GeoMetron Bikes, Privateer, and RAAW, who each take their approach differently but offer equally exciting options for riders that aren't interested in mainstream brands. They also provide another option that I'm a big fan of…
"Metaaaal"
Six or seven years ago everyone was ditching their metal bikes for the fantastic plastic but now, things appear to be mellowing. Metal bikes are seeing a resurgence and not only because they're cheaper, because some of them aren't. GeoMetron/Nicolai, Privateer and RAAW are just a few of the metal bikes we have to choose from and they all offer something different. Whether purely geometry focused, suspension performance, or value, I've seen more metal bikes on the trails this year than many of the previous combined.
Some of the major manufacturers still offer alloy frames but sadly, generally spec them with low tier parts and no frame only options. The recent increase of metal bikes on the trails leaves me wondering if more people would be on metal frames were there more available with better suspension and running gear.