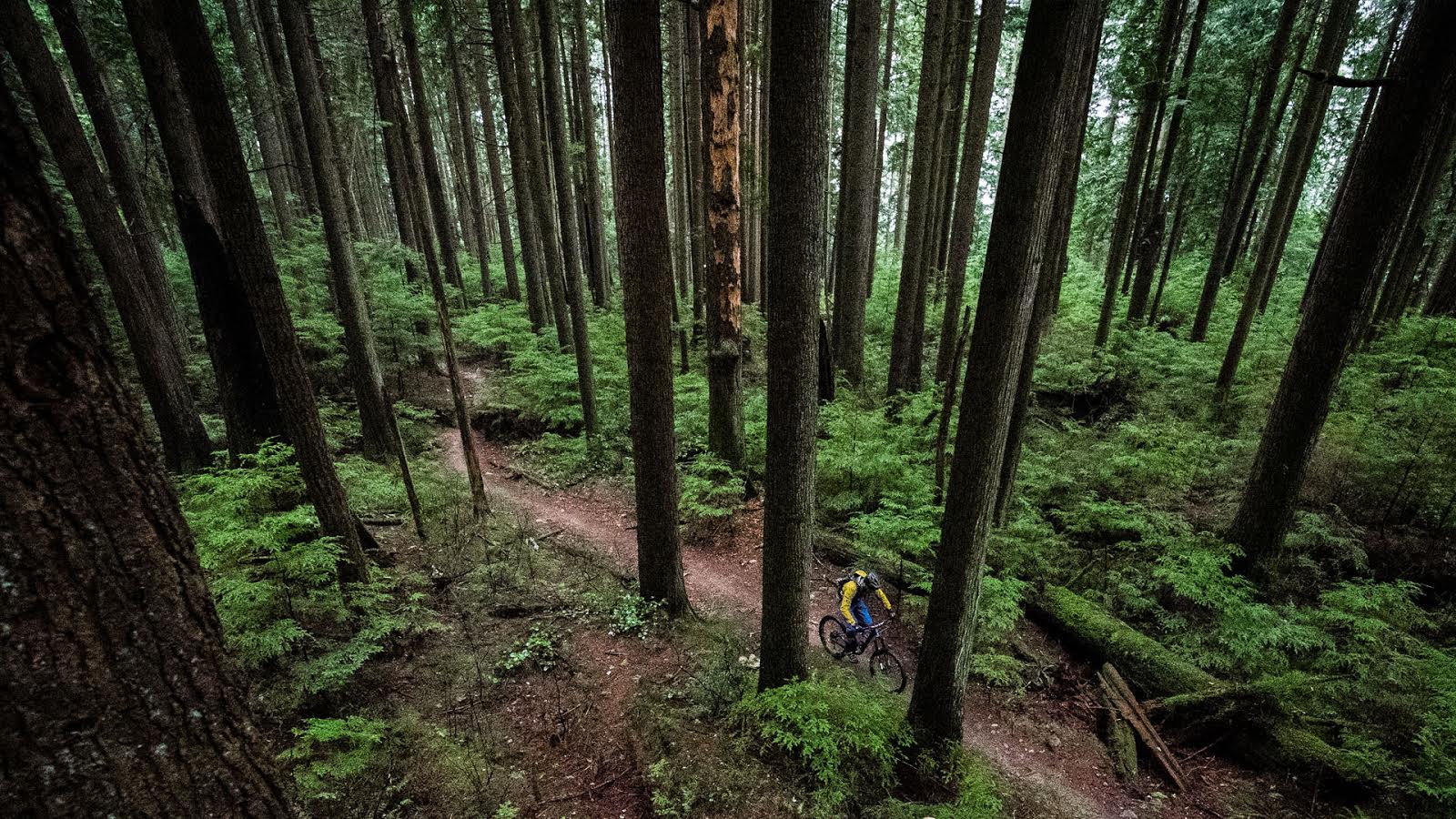 Best of 2016 – Cam's List
2016 was a tough year for bike reviewers. Tough in that so many technologies matured and collaborated to make many of the bikes we rode this year really, really good. Nothing puts a reader off like reviewers who gush, but when you've got bikes as good as our lineup this year, finding fault becomes the challenge. And, as my 11-year old is fond of telling me, nothing's perfect.
Here are a few products and trends that stood our from the rest in 2016.
7mesh Outflow Jacket
There is a quirk to the Canadian import system that puts a tariff on jackets that are insulated but have no waterproofing. To avoid this, companies put a coating on these jackets to keep the price in check. Unfortunately this messes with breathability, so your jacket is warm but not as comfortable as it could be. One of the benefits of being a premium brand is that you can pull out the stops, so instead of making an inferior product 7mesh paid the tariff and as a result this piece is incredibly pleasant to wear. I have been using it for some time and it's always been good, but this recent cold snap gave me a new level of appreciation. Paired with a wool jersey this jacket kept me pedalling and comfortable in sub-freezing temps. If someone handed you this jacket you wouldn't think it was warm at all. It weighs only 250 grams but the Primaloft Gold Active insulation does a lot with a little and, while I can't verify this, apparently it retains its insulation value when wet. Not just for the bike, I wear this on its own or use at as a layer when standing in the rain on the soccer field. Versatility is amplified by the zippered slash pockets. CDN$300 US$250. Details here.
Honourable mention – 7mesh Revo shorts. These are incredible if you ride often in the wet.
E13 TRS Tires
I spent much of the year on 29″ wheels but I only rode my favourite tires at 650b. E13's TRS race tires are grip monsters with generous side knobs, wide-spaced centre knobs and sticky rubber. You can get them in a very sticky triple compound (race) or longer lasting dual compound. They are available in 29 or 650b and only one width; what E13 calls a "true" 2.35. They are a generous size suitable for burly riding. I'm partial to over-generous grip front and rear and that's how I ran these. If rolling speed is your concern you might want something a little faster on the rear. It's possible I'm not supposed to mention they are made by Maxxis. The tire they feel closest to from my experience is the Maxxis DHRII, but I liked these even more.  More info here.
Wide Range 1x
Eagle is the most obvious and refined example here but Shimano is getting into the act with an 11-46 cassette for a bargain price, with more likely to come from Japan. Add E*thirteen's 9-46 to the mix and 11-spd riders with XD hubs can join the party. An even better bargain is an aftermarket solution like OneUp's Shark 50t that works with Shimano 11-42 cassettes. The kit includes a new cage to accommodate the gargantuan 50t cog.
Eagle surprised many reviewers by improving on the solid performance of SRAM's 11-spd 10-42 option. When things are working as they should riders no longer have to worry about derailing their chain backpedalling and shifting performance is crisp and precise. Reports suggest that chain, cog and chainring life have also been improved.
For many of us this signals a last farewell for the venerable, but persnickety, front derailleur. It's great to see smaller aftermarket producers mixing it up to provide value or those unable or unwilling to shell out for Eagle.
Bikes with Big Wheels
I had some favourite bikes this year. Here are a couple of them and two mentions.
Shremedy!

The Shremedy was the first big wheeler I ever loved. It's fast capable and burly, much of that feel originating from the stiff and confidence inspiring frame. Alas the bike was discontinued for 2017 and the Remedy now only comes in 27.5.
It was hard to get this bike away from me. Check my full review here.
Yeti SB5.5c
This bike has been the most universally loved of any we've had in our stable. On my first ride we tipped into one of the scarier lines on the North Shore and I didn't know what to expect. Without doing much of anything for set up (it was oversprung by perhaps 30lbs rider weight) I found myself giggling from the outset. I even rode a few lines for the first time, because they seemed much easier than normal. And it wasn't because I had improved as a rider. Control and stability paired with a rear end that is still lively and eager to get off the ground. I haven't ridden this bike enough, but I have yet to find a flaw. Check out our full review here.
Check out yeticycles.com for more on the SB5.5c
Honourable mentions: Santa Cruz Tallboy and Trek Slash 29
---
What impressed you in 2016?