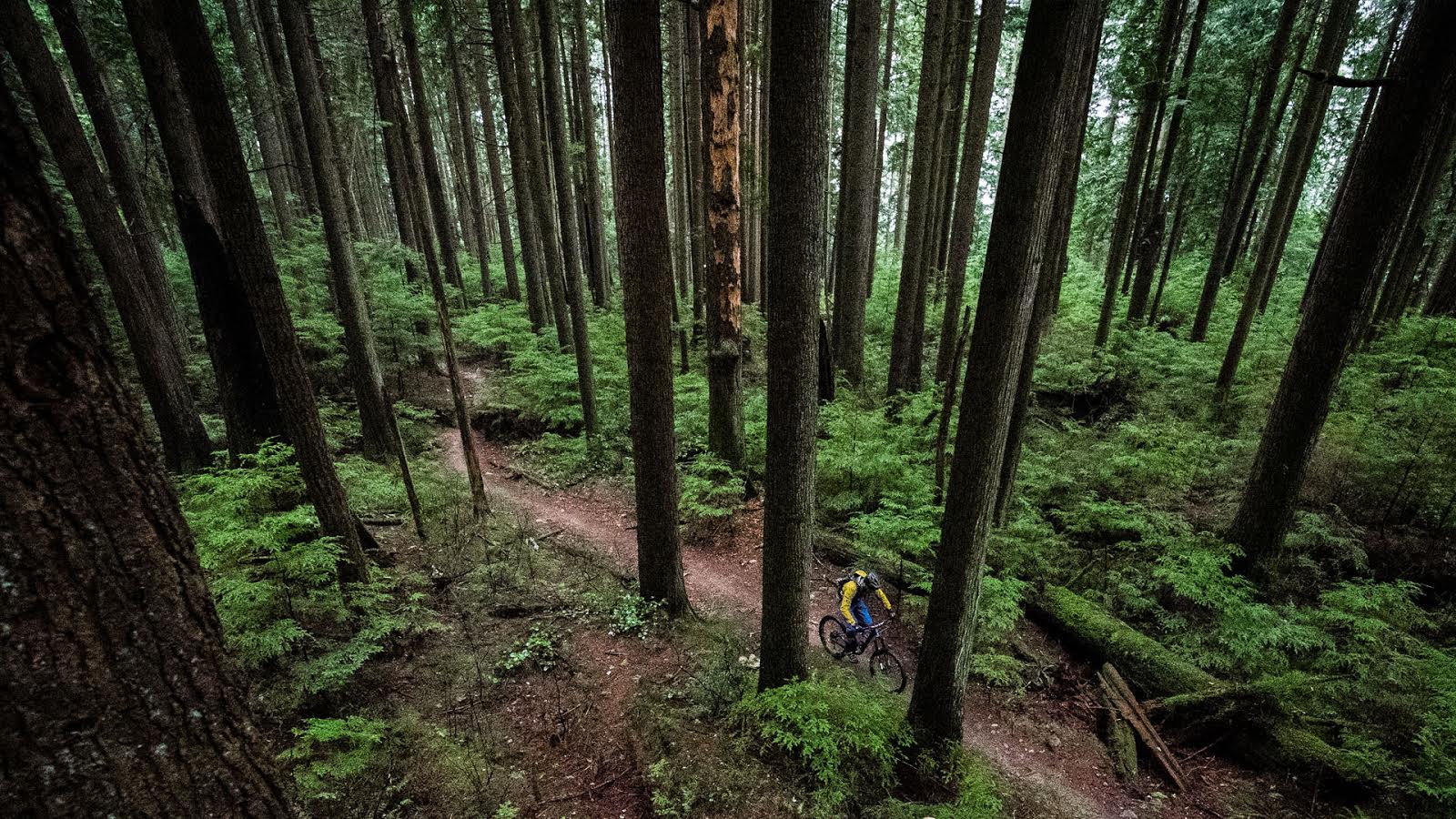 Best of 2014: Matt Dennison's List
Although the rest of the nsmb crew mostly wrote about gear in their Best of 2014 lists, sadly, mine will not contain any gear. Although I'm an extremely incredible guy, I'm not the most credible gear reviewer. If I were to make a gear list it would consist of nsmb snapbacks and my top 3 favourite flavours of Shotblox. Instead I'll be showcasing my personal favourite bike related creations from the past year. Since 2014 was the year of the sensationalist clickbait title, I present to you:

7 Matt Dennison Videos You Have To Watch Before You Die. OMG. #3 is SOOO true!
#1 – How to be a Road Biker
Release Date: January 27th
View Count: 968,383
I find it hard to believe that we put this first video out in 2014. That's probably because we started writing and filming in November of 2013. How to be a Road Biker was the fourth installment of our successful How To Be series and the follow up to How to be a Mountain Biker.
Last year in an interview, I mentioned that I had a goal of receiving a million views on a video. Although I'm happy that I managed to reach that goal four times over, I'm fairly surprised that this video did not enter the 7 digit club. I thought the road bike audience would far surpass the mountain biker audience. However, with over 1.5M on Mountain biker and 966K on Road Biker, it's quite the opposite.
#2 – No Mistakes
Release Date: February 6th
View Count Total: 148,553
Early in the year, I wanted to make a riding video with a funny and memorable hook within the first 20 seconds. Inspired by Hot Rod, Brendan Howey and I discussed the idea of throwing a dummy off the Toonie Drop. Most of the time I have no idea if these athletes trust my concepts or have any idea of what I'm visualizing. Usually I just say "it'll make more sense after it's edited."
Using spare gear, towels, blankets and a lot of duct tape I made a dummy at 2 am the night before the shoot. By the time we had thrown it off the Toonie Drop for the 5th time, it was completely falling apart. It was also extremely cold and rainy. In order to capture the crash scene I had Brendan endo onto the ground with no crash pad several times. I literally made him crash on purpose many times. I also needed him to scream and yell profanities at the top of his lungs into my microphone. Now you understand why I wonder if they trust me.
#3 – How to Make a Sick Edit
Release Date: April 9th
View Count: 480,000
This was a video I wanted to make for a long time. In fact, I originally wanted to make this video for the 2013 GoPro Dirt Diaries. I thought it would be funny to make fun of all the entries. And so meta.
For me, what stands out with this video is its popularity outside the mountain bike community. After receiving a vimeo staff pick, all sorts of people, websites and media outlets were talking about it. It even landed me an interview on CKNW Radio. Come to think of it – if I had never made this video, I would not have received that tour of Jeff O'Neil's studio. Weird things can happen when you make a viral video.
#4 – Peter Sagan Goes Mountain Biking
Release Date: May 30th
View Count: 876,489
Although this video for Cannondale was released in late Spring, we shot it in December of 2013. I traveled to Italy to catch Peter Sagan and Marco Fontana in the midst of their winter road training camp. Admittedly, I had little knowledge of Peter Sagan prior to my trip to Italy. To add to that, I was quite nervous to shoot with him after hearing stories of him being a diva and difficult to work with. Fortunately, my experience was far, far from that. Peter was so happy to ditch the road bike and ride mountain bikes for a day that he said it felt like Christmas. I also got a taste of his euro-stud fame when he signed autographs and took photos in a small cafe in what felt to be the middle of nowhere. This was also when I met Ale Di Lullo and was asked to work on his Deep Summer Slideshow, which we ended up winning 1st place in nine months later.
#5 – Rap Battle: Mountain Biker vs. Road Biker
Release Date: June 11th
View Count: 1,086,024
Towards the middle of the year I still hadn't accomplished my million view goal. The mountain bike audience didn't do it and nor did the road bike audience. This is where I came up with the idea to combine audiences. Originally, the idea was some sort of three way mtb vs. road vs. bmx battle. We thought it might get a little complicated so we decided to keep it simple.
Visually, this is one of the videos I'm most proud of. We made a serious effort to pay attention to light and locations. When I think of the production of this video I immediately recall carrying the ridiculously heavy generator down Natural High on Fromme. I also recall Dunbar Bikes letting us shoot in their shop after hours. I believe we ended up shooting until midnight for that scene which neither us or the shop employees anticipated. As with most of these higher production value projects we work on, we have so many great people to thank (and exploit!).
#6 – What I Do In Whistler
Release Date: August 13th
View Count Total: 195,112
I don't believe I had formally met Ross Measures before he invited me to enter the GoPro Dirt Diaries. We met at La Taqueria Pinache Taco Shop on Cambie and Broadway to discuss the concept he had (yes, I love that Taco place so much I hyperlinked it). I was very confident that we could turn it into a winner. I also knew it would require a lot of time, actors, props and locations.
After we wrote the script we decided it would be best to shoot all the sketch scenes first. We had Cam McRae's wife Cristina play the mother, a salesman at my mom's work play the boss, WBP trail builder Trevor Berg to play the drunk friend, Ross's real life girlfriend to play herself and Jason Lucas and myself play the paramedics. We also found an older man, Dick Pugh, on facebook to play the grandfather. He was the only legitimate actor we used. He was amazing. We had him improvise several different stories for the scene and each take was better than the last. Unfortunately due to time constraints, his best rambling-grandpa-stories didn't make the final cut.
#7 – At The Office w/ Thomas Vanderham & Sterling Lorence
Release Date: October 7th
View Count: …Not Important
Changing pace, the last on my list is a video I was fortunate to work on with Thomas Vanderham and Sterling Lorence. When the rest of the industry was wearing plaid and drinking Redbull vodkas at Interbike, we were seizing the last days of summer in BC. With blue skies and warm weather we set up camp and spent 2 days on a certain "ridge" in Squamish. I had never been to the "ridge" before and honestly I was blown away. It's truly spectacular to have places like this under a couple hours away from home.
This was also the trip where I learned that I need a new sleeping bag. At night the temperature went below freezing and my sleeping bag turned into a cryogenic chamber while Thomas and Sterl were probably sweating buckets in their mummy bags.
---
Any personal favs from MD?