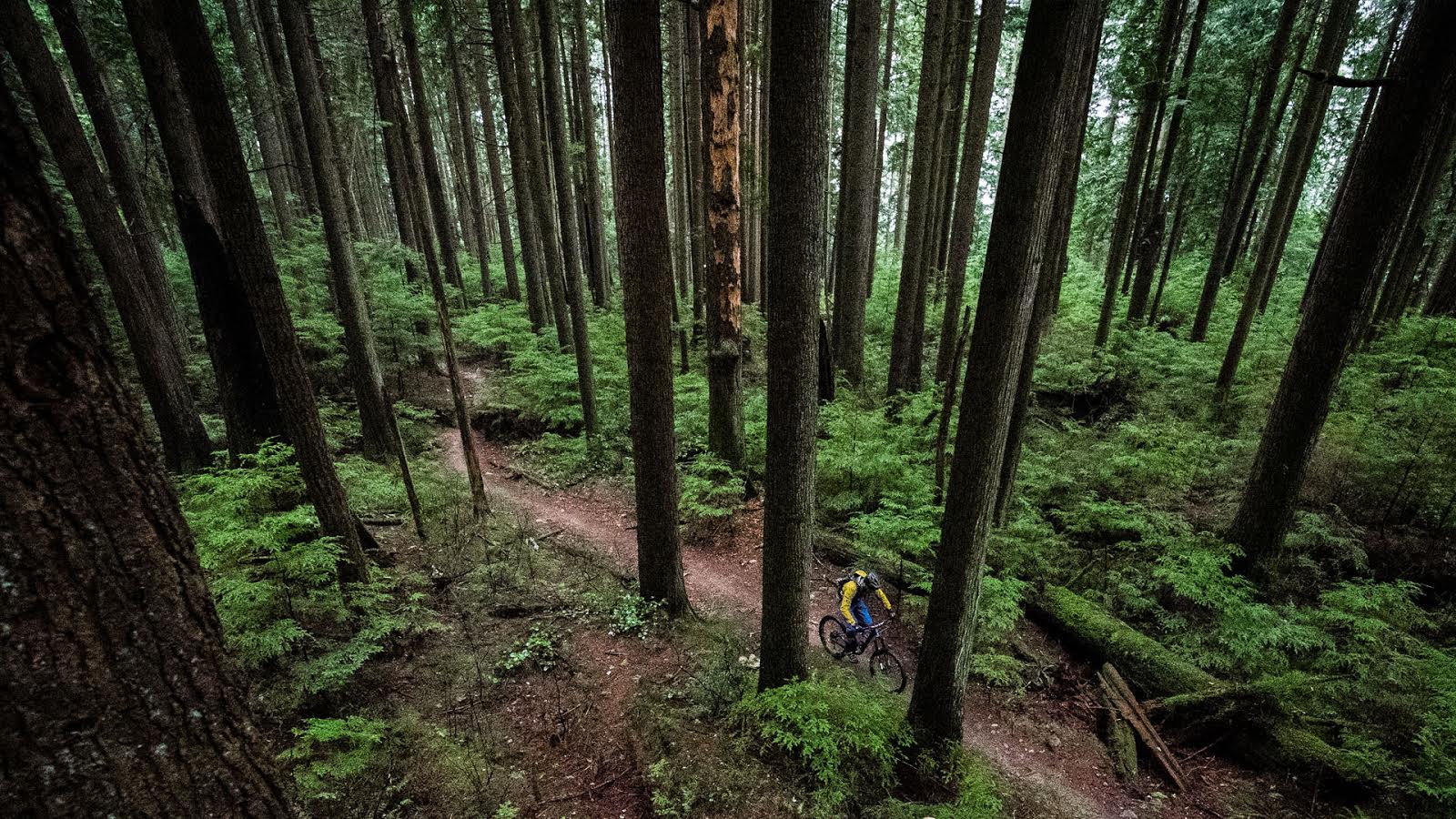 Best of 2014: Jon's list
Call me a fashion victim. I have fully succumbed to Enduro fever. Not so much watching the Enduro World Series (though I do that). No – actually going out to some local races and taking part; Enduro was one of my preferred things to do in 2014.
I did a few races this year but my favourite was The Gryphon in Squamish, part of the Sea-to-Sky Enduro series. The trails were a great example of the variety that Squamish is famous for with some fast flow, big rock slabs to roll, tight twisty steeps and just the right amount of pucker factor. Add to that slick timing and a wicked atmosphere and I was wearing the stoke glow for a while after this one. It was a big day of riding too, over 30kms all in,  so I was relieved to get back to the finish dive straight into a beer and tasty food. What more can you ask for?
As much as we might lament the Enduro labelling, the race format is conducive to good times and I think it is here to stay.  It's just like a day of riding with your buds; you get lots of time to chat and make new friends (or fiends) in between  stages, but instead of the usual trash talking after the downs you actually have some proper timing to back it up. Don't fight it, embrace it. Finally the mountain bike industry has figured out what normal riders like to do and it means that we will see a bunch of new gear that is designed for how we ride too.
Helping me get through these long days in the saddle were some products that were totally trustworthy and warrant praise.
KS Lev Dropper Post
When I was building up my new hardtail this Spring I wanted a dropper post that had a fixed cable because I'm a bike tart and didn't want a bunch of cable flapping around and potentially scratching my new paint work. A stealth option would have been nice, but my frame didn't offer that. It just so happened that when I was in my local shop, Kissing Crows, getting my headset fitted that they had a KS LEV DX post in the right size that they were looking to move. A deal was struck and the post was fitted. That was back in March and since then it has been awesome and worked without an issue. I think the lever on KS posts is the best for a couple of reasons; it has a low profile, barely taking up any room on the bar, and it is the most intuitive to manipulate with your thumb.
Chromag Basis grips
You can jump on a bike and it might ride really well, but if the grips are not to your liking your stoke will be compromised. The Basis grips from Chromag don't tick my usual boxes. They are thin and don't have much friction surface – instead they do their job with just some small dimples. They suit my hands well and give a really nice bar feel without requiring a death grip. Add to that a rubber compound that seems to be showing no signs of wear and these for me are a winner.
Schwalbe Magic Mary
Tim Coleman reviewed this tire earlier this year and was pretty keen on it. Since them I've heard a few riders raving about the grip that this tire offers so I thought it was about time I tried it myself. Well, the hype is warranted; this tire has gobs of grip for use on the front. Braking grip is excellent thanks to large centre blocks  – even compared to other front tire faves of mine like the Specialized Butcher or Maxxis Minion DHF. Thankfully the Magic Mary backs it up with shoulder knobs that provide really good support when leaning the bike over in a turn. If you like to pair an aggressive front tire with a slightly looser riding and faster rolling rear tire, the Magic Mary could be for you. This tire is that good that I will be buying another one of these tires so I have one on both of my personal steeds.
---
Jon is our fashion victim of the group, are you all aboard the Enduro train?