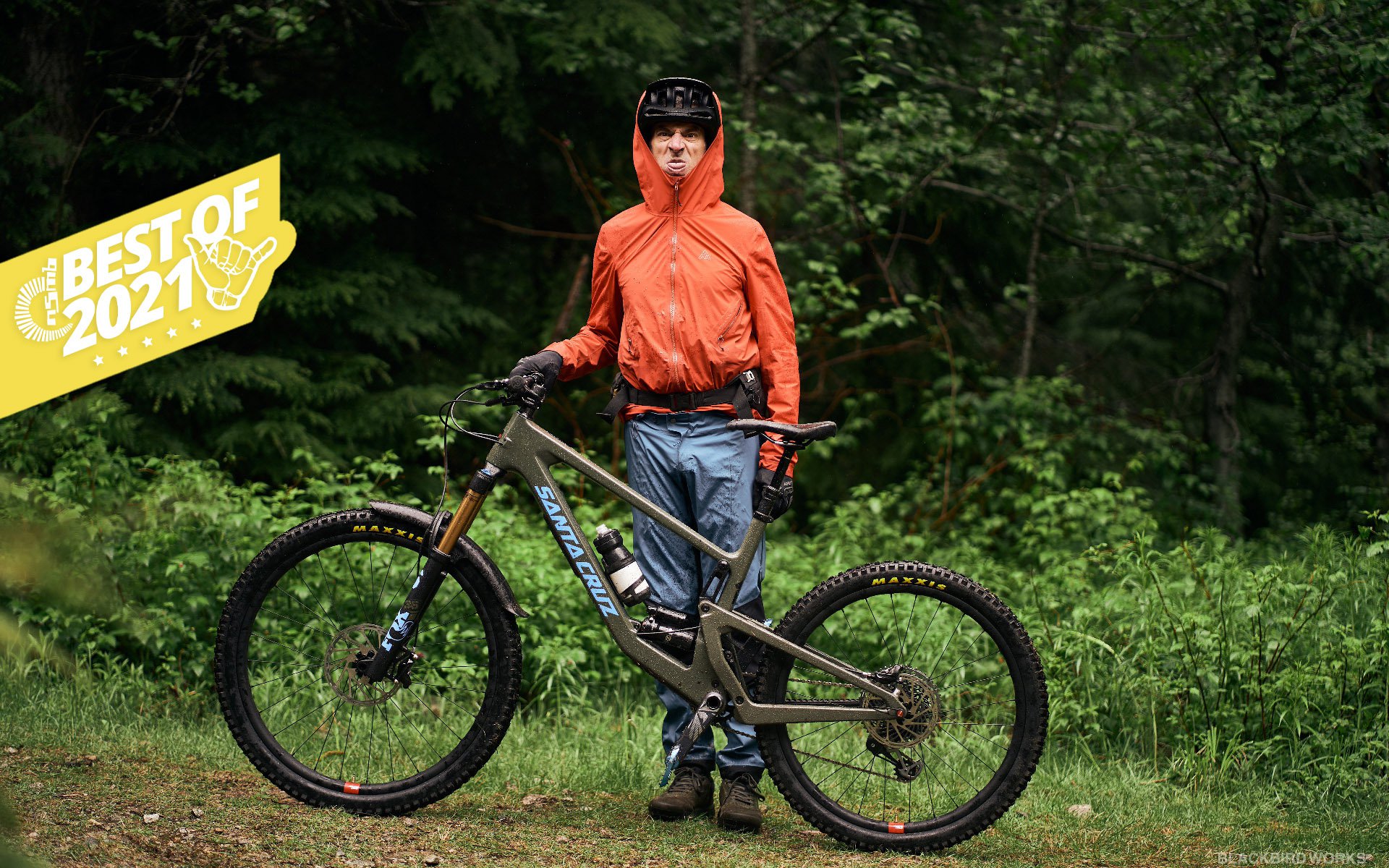 Some Good Salvaged from 2021
Best of 2021 - Cam McRae's List
For most of my (almost) 56 orbits of the sun, years have had a certain predictable rhythm. This does not apply to years before I went to school, which I imagine were a relatively linear and continuous blur. Weather got warmer and colder and there were moon landings,* the episode when I was 4, before I could swim, when my friend Derek convinced me to walk 7 blocks to the ocean and start wading in, and recollections of my grandfather Hector, who died when I was 6, but overall time unfolded without regularly scheduled time stamps or interruptions. There were no wars on home soil, no disastrous earthquakes, divorces, or major fatalities in my circle before I'd lived a half dozen years. I'm sure there are a few six-year-olds who could compare and dissect the differences between 2020 and 2021 with remarkable detail and accuracy, but I surely wasn't similarly equipped in 1972. Which, for you young folk, was just before the dropper post was invented.
*or so we are led to believe!
Since that time, I have either been in school, or at work, or both. School is a life complication that highlights the passing of time, and most jobs have busier and quieter seasons that present themselves reliably. This time last year, it was relatively easy for me to silo my thoughts about 2020, considering how dramatically it differed from 2019, but I've been having a hard time doing the same for 2021. When I began to think about mountain biking influences that had an impact, many that first came to mind actually occurred before 2021. And indeed, 2020 was a year with signposts; the first COVID lockdowns began, restaurants, bars and movie theatres and even schools shut down, and international travel became virtually impossible. Mounts Seymour and Cypress were virtually closed down to all traffic aside from mountain bikes, which was spectacular. It was a year of firsts in my lifetime; these were situations that our great-grandchildren will likely learn about in school. 2021 however, was simply a continuation, with few milestones. There was a little bit of travel, and B.C. has had some extreme weather events, (the heat dome, multiple atmospheric rivers, and the current chillpocalypse*) but overall 2021 did little to distinguish itself from 2020, at least in my narrow view.
*2021 may go down as the year when media outlets began to weaponize weather event terminology - but the last one was mine
Since 2019 there has been no Crankworx, no destination product launches (aside from sometimes impersonal online presentations, often with no opportunity to ask questions), no Sea Otter,* and Interbike breathed its last raspy breath in 2018. Each of these events required a few weeks of planning and at least a couple of weeks of recovery and wound licking, so they left a nasty bruise in the calendar. The first year of their absence was notable, the second year feels like 2020 got stretched. You are likely picking up what I'm putting down. The nebulous margin between 2020 and 2021 leaves me spinning my wheels to recall what actually made an impact; when the margins between the beginning and end of a year become blurred, it's tough to recall what came between. Without knowing where I'm going, I hope to do my best. And fuck you Omicron.
*Sea Otter in Monterey did happen this year but we did not attend
---
Octa who?
When I look back at articles and reconcile them with the calendar, it becomes clear that a few products that rocked my world were revealed in 2021. The one that likely made the most impact, and could make the biggest bang in the future in some form, was Octa Mousse. What the fuck is Octa Mousse? It's an 8-sided foam (mousse!) tire insert from Spain that blew my mind, because of two elements that set them apart from other inserts I've tried. These pool noodles occupy a huge volume of the tire they inhabit, offering excellent protection and support, but they weigh much less than most other products designed for the same purpose. The closed cell foam structure of Octa Mousse also takes a hit more effectively than much of the competition, and when I removed them after a couple of months of hard and irresponsible use, they appeared as new.
A most significant advantage of Octa Mousse, which is related to the volume occupied, is the run flat performance. On the steep, fall line trails I frequent on the North Shore, a flat Octa Mousse-equipped tire is incredibly close to as capable as one that is fully inflated. At least in a rear wheel application that is. I've yet to ride out a front flat, but each time I've expected to limp out on a rear Octa Mousse flat, I've been able to pin it. A couple of times my ride ended on a fast section with some high speed corners, and I needed to push my weight balance forward, but I was only marginally slower than I would have been if fully inflated. For me this makes tubes a thing of the past for local rides, and bacon strips and pumps/cylinders aren't needed for shorter efforts either. I'm not the sort of rider who tears tire carcasses, or who regularly burps on corners, so gauge your opinions accordingly, but this makes me think the future of pneumatic tires could involve a much lower volume of air, and a hefty helping of mousse!
---
The Arrival
The frame that impressed me most in 2021, was the WeAreOne Arrival. I wasn't able to log enough time to determine whether or not the Arrival is a ground-breaking performer, but I put in enough hours to be certain it is reliable, fun, and highly competent. More research is needed on that front, after only a couple of rides, but I was blown away with the finish, attention to detail, and manufacturing prowess wielded by this small manufacturer, and first time frame builder, based in Kamloops British Columbia. The Arrival is a beautiful frame with excellent lines and solid geo, along with a flexible platform that can be adapted to go both up and down in travel, from DH to trail and everywhere in between. In the current form it sucks up 150mm of bumps in the rear and can be equipped with a fork of between 150 and 170 mm. All this and the Arrival is less expensive than many Asian-made carbon frames, and about a grand less than boutique frames of similar quality. It was an impressive feat accomplished by Dustin Adams and his team and I look forward to the future for this burgeoning brand.
Grax
While I personally can't see why anyone would ride a gravel bike instead of a 10 year old XC bike, I'll happily exploit any product developments that cross over productively into mountain biking, and Grax is the first one I've come across. A contraction of gravel and wax, Grax is a wax-based lube designed to withstand the rigours of drop bar grinding. Imagine 300 miles on a muddy gravel road and you can probably understand why something made for off-pavement roadies could be effective for MTB. I'd never used a wax-based chain lube previously, but studies I've read indicate they usually offer lower friction than liquid-based petroleum chain lubes.
The biggest chain lube challenge in my life involves eMTB testing. Electric bikes are much more sensitive to insufficient lube and also more difficult to service regularly. Unlike a conventional bike, Ebikes have a freewheel on both ends, at the crank and freehub, meaning it's impossible to lube your chain by pedalling backwards because the chain doesn't move. The bike must be suspended somehow, which means you'll need a stand capable of holding a bike that may be upwards of 55 lbs, or to turn the bike upside down so you can pedal the chain forward for even lube application. Without suspending the bike you can pull the chain backwards with one hand while applying lube with the other, but it's a bit clunky and certainly a pain in the ass. This extra hassle makes long-lasting lube a life saver, which is why I was attracted to the GRAX claims of durable lubrication.
I've been using Grax on my Rocky Mountain Altitude Powerplay tester and after 10 solid rides in all sort of nasty weather, I haven't had to reapply. It goes on thick and coats all drivetrain components, including the chainring and any pulleys your bike may have. On a bike with multiple pulleys and a powerful motor, this is particularly important. It's possible I'll have to reapply soon but so far so good, and I normally pay a heavy price if I go more than two rides without reapplying lube on any bike this time of year, so this has already been a big win. The Altitude has been quieter with Grax compared to conventional lube. So far, I'm a big fan. 4 oz of Grax will cost you 20 USD.
MEGAVOLT! (and "E" in General)
One of the fun elements of riding eMTBs is the levelling affect. Riders of different fitness levels can reach the top at similar times, keeping the group dynamic rolling. When you add 40 keeners and some excellent Vancouver Island riding to the mix, it's truly a blast. BCBR's venture into a multi-day eMTB event was a huge win for those of us who participated. Lots of good-natured elbow to elbow and wheel to wheel racing/riding in a low pressure environment that emphasized fun over competition. Megavolt was just the change of scenery I needed before winter hit in full force. If you like riding eMTBs, you should consider Megavolt for 2022.
Continuing in the E vein, I've become less sheepish about riding electrified bikes and enjoying the experience more as I get used to what they are capable of. Longer rides, faster climbs, and generally more epic adventures have been a blast, while my affection for the beauty and simplicity of the human powered mountain bike remains undiminished. To me they are different implements to enjoy mountain biking, and so far it seems the sky isn't falling as many predicted. You can rip downhill on electric mountain bikes, and in some situations the extra weight, slung low, is an advantage, and you can get a great workout. I will certainly own one in the near future.
An element I dislike however, is the way eMTBs can exclude those who aren't fortunate enough to have access to one. Going for a ride on an eMTB with a bunch of unplugged riders works okay, but the reverse isn't true and it sucks heading out if one of your buddies can't join because he doesn't own an ebike. Our sport has become more of an elitist pursuit over time, and this development has amplified that trend.
---
My Favourite New Shop Tool
Unior Tools, a Slovenian company that is a big supporter of World Cup DH racing, made my life easier in 2021 with the simple tool you see below. It is an excellent pad spreader for disc brakes, and it's also much better than an adjustable wrench for straightening rotors.
And that's all she wrote. Looking back 2022 may be notable for making 2021 the longest year ever. Here's to borders, bars, restaurants and all manner of social institutions opening up again before too long! Happy New Year and thanks once again for tuning in!