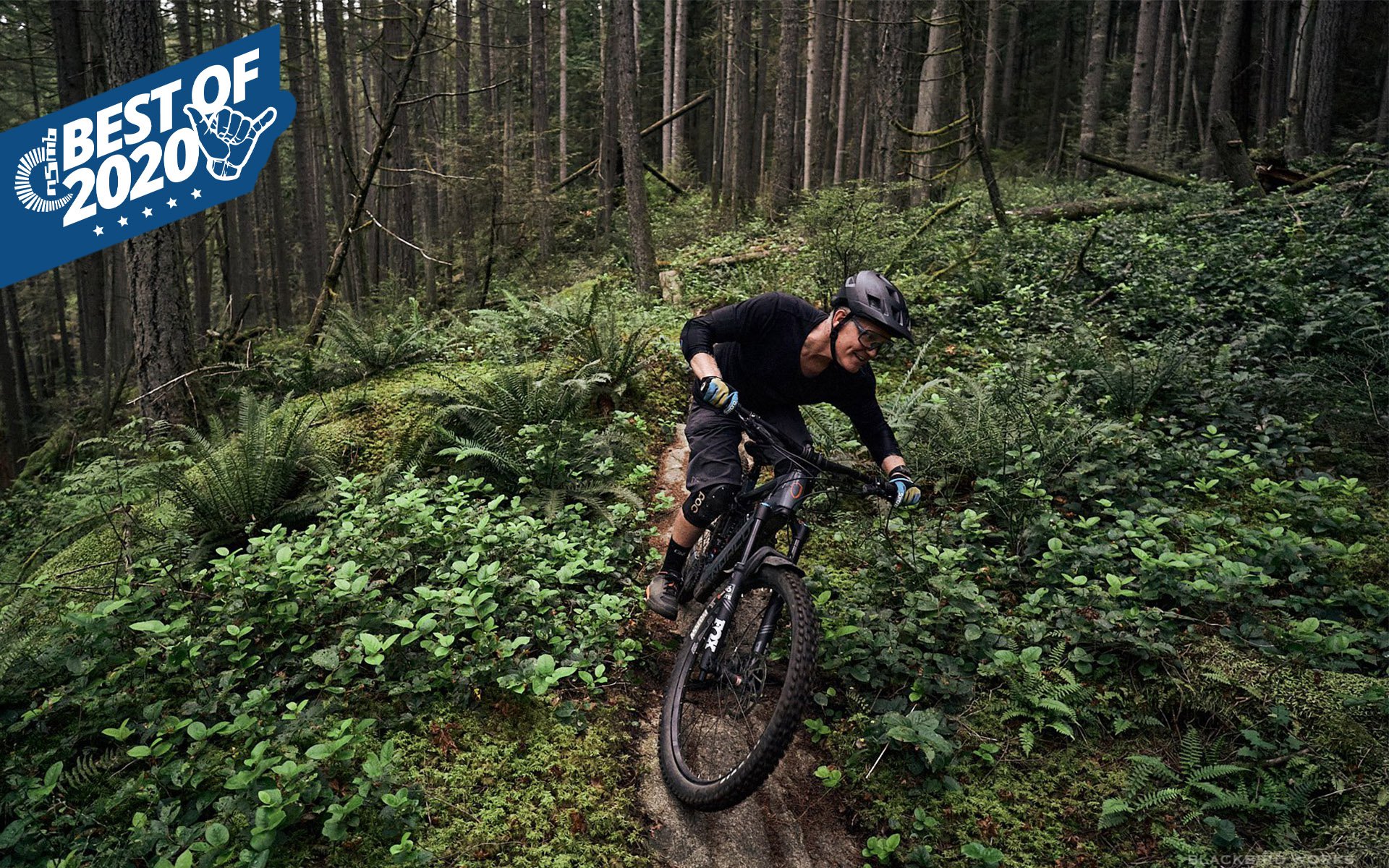 BEST OF 2020
Best of 2020: Trevor's List
Finding the best in bike in 2020
The weirdness of this year had me looking, searching and drooling over bike gear way more than I normally would. Usually I get my drool on when I see new shiny bits on Cam and Pete's bikes or when I am hanging in NSNMB HQ aka the bunker. Regardless, I got my hands on a whole lotta gear and it helped distract me a bit and feel good about my bike and my riding. If bike gear can help with that, who am I to go against the wisdom of those who eschew materialism and achieve inner goodness on a higher spiritual and esoteric plane than me? Well now that I feel bad about how good my goodies made me feel this year, let's have a look at those goodies.
Tannus Armour Tubeless Inserts
I was riding with Cam and our buddy Graham on a slick and slippery trail this past summer. Graham and I were getting thrown off roots, dabbing our feet to stay up and eventually both of us were jumping off our bikes due to the slickery conditions. Meanwhile, Cam was floating over everything like he was the Godfather Wade Simmons and it was a dry summer day. Now Cam is an excellent rider, but he ain't that excellent. When asked, he sheepishly mentioned something about some inserts he was testing. I knew then I wanted some of that secret sauce in my tires. The three of us did another ride down our steepest local trail in moist conditions and Cam did his Tannus grip dance the whole way while we non-Tannus types slid for our lives. That night I was on the Tannus site ordering up a set for Graham and myself. Since installing them, I have experienced a change in my riding through the added grip which gives me a new found confidence that just keeps letting me push myself a little more than usual. I was talking to another biking bro and he had just ridden with inserts for the first time in his 20 years of riding and he too was blown away. But he said his buddies never mentioned they were on inserts before and his theory was that they wanted a secret advantage. Aurelio (oops - outed!) then went on to say he was keeping his a secret. The first rule of Insert Club is...
This is my first foray into inserts so, yeah, I am late to the party, but I will be the last guy to leave this party for sure. At 150 grams per insert the weight penalty is there but it's not as much as CushCore weighs - which is what kept me from trying them in the past. Tannus inserts are also easy to install, and in addition to the added grip they give me a more damped feel on the trail. I would go so far as to put these inserts into my best advances in bikes along with droppers, tubeless tires and one by drivetrains. Did I buy ability? Well, yeah I did, and I would do it again and again.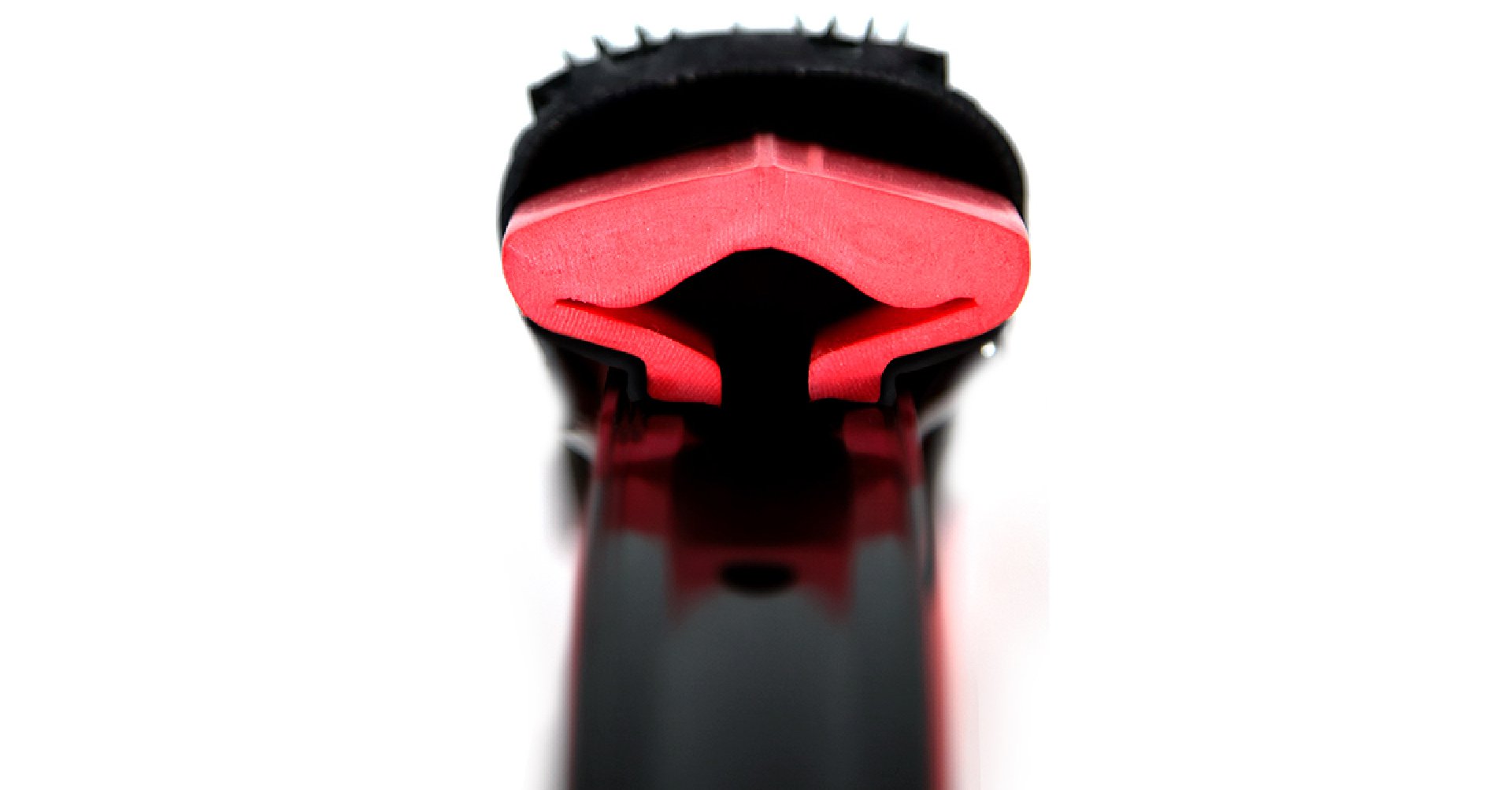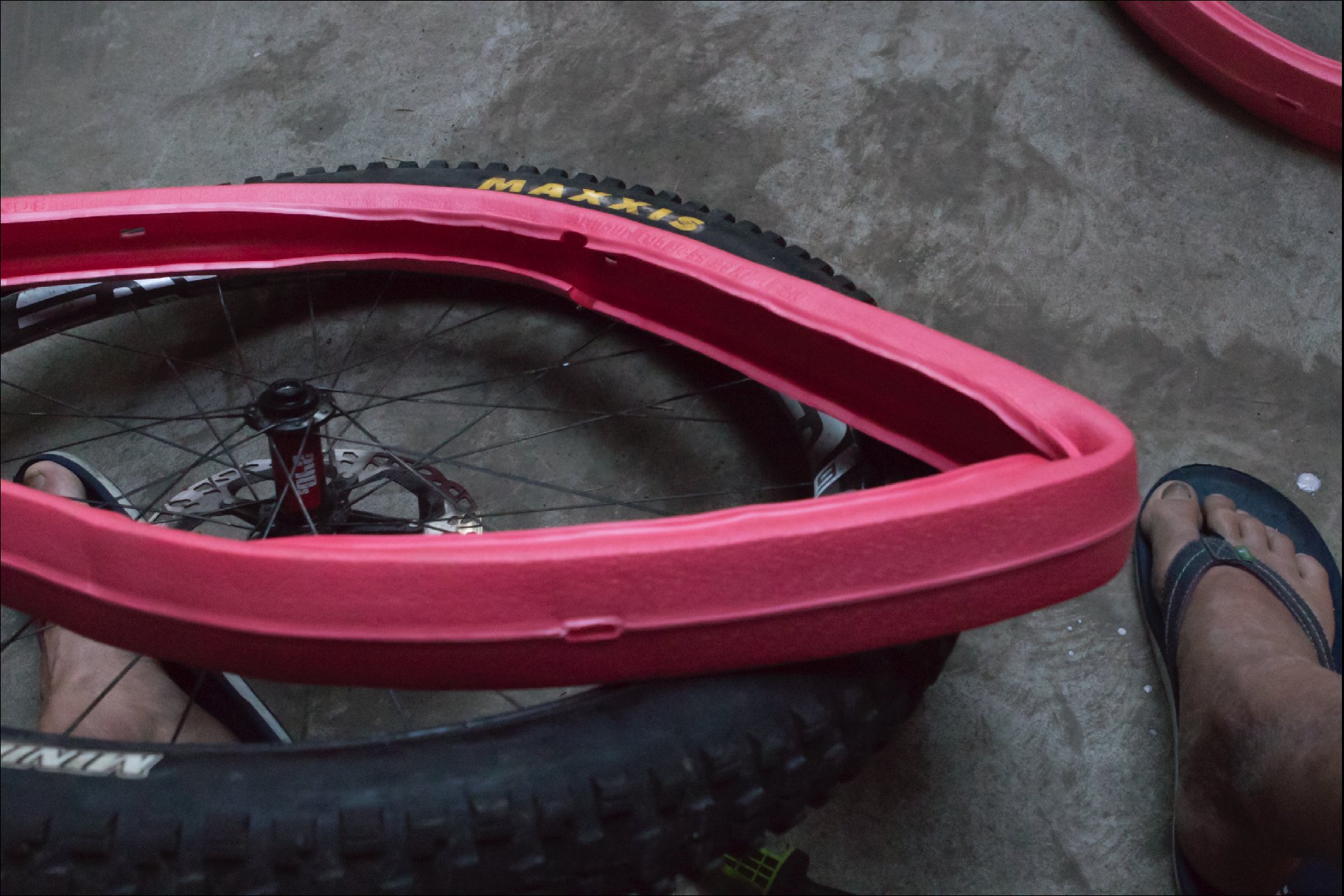 BN3TH North Shore Chamois and Pro XT2
I made the conversion to riding without a chamois a year ago. At first I would only do it on shuttles, then I ditched the chamois in exchange for boxer briefs. Cam and company were way ahead of me in the no diaper lifestyle.
So, when I was given the opportunity to test the North Shore Chamois I wasn't really interested until I read about their changes to the traditional chamois design. Also, I had been riding in Bn3th Pro XT3 boxer briefs and really liked their Mypakage pouch for the boys (#ferda).
On the first ride I happened to run into Bn3th sponsored rider Geoff Gullevich at the infamous Dumpsters and I got to say I was wearing his underwear. After an awkward silence we moved on to discuss thermodynamics in the 21st century.
I have used the chamois on a few short rides but it's on long climbing days where I have noticed the difference. The padding goes part way into the pouch and this is where it differs from traditional chamois. This new design is the only reason I choose to ride with a chamois because it avoids most of the pressure a typical chamois places in the front of the crotch.
As good as the chamois is, my go-to on most days are the BN3TH Pro XT2 boxer briefs I bought last summer. They breathe well, fit comfortably and do all the right things with the Mypakage pouch.
$85 CAD for the North Shore Chamois which has been hard to get since it was introduced but it was about to be back in stock
$40 CAD for the Pro XT2 boxers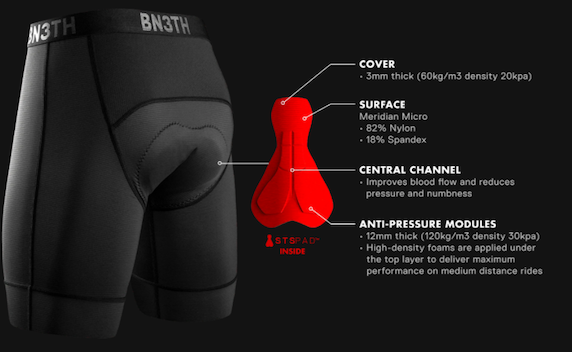 Raceface Roam Knee pads
I have owned at least 6 pairs of RF knee pads and 3 or 4 knees from other brands over the years and these are easily the best ones. I like how they don't need to be slid on and off the legs. I feel confident with the hard shell made from bonded Kydex/TPU with D30 under and all around the knee. I can pedal for long climbs without noticing the pads pinching or impinging my movement. They stay in place and hopefully work well as I haven't crashed on them yet. The only thing I do not like is the lower velcro closure. Like previous RF pads they do not have enough material to avoid velcro rubbing on my knee and also on my pants. Not too big a deal but an easy fix in the design I would think. They fit easily under both my Race Face Ruxton and Agent pants, something my hard shell POCs do not do.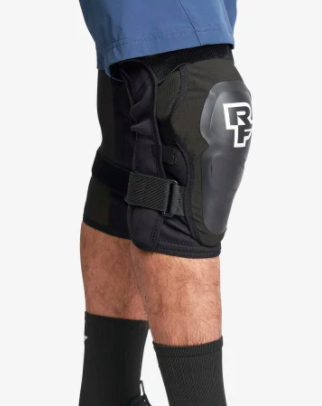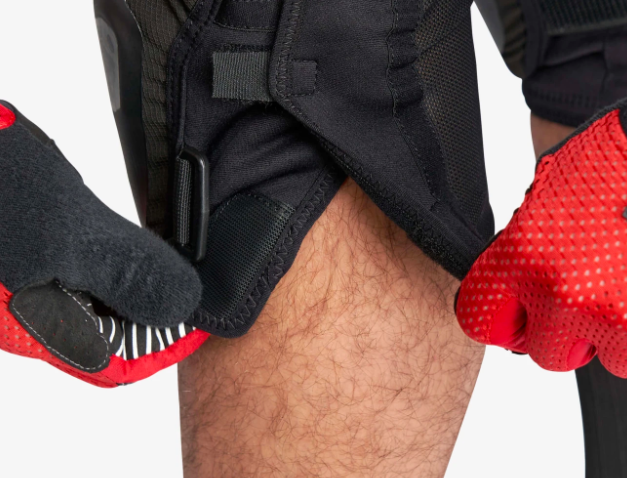 Mudbutts Vehicle Seat Covers
I have been using a combination of Race Face seat covers and blankets in my cars for as long as I can remember. Both options end up wet and dirty. The Mudbutts ends up dirty and wet but it dries quickly. It is thick, easy and fast to set up and easy to just flip over to the dry clean side when not in use. I cleaned this in the wash easily after about 10 rides. This has been the best seat cover I have ever used. Our buddy Fergs called these the best thing to happen in 2020. A bold statement in other years but hey he has two young kids and is just happy to be clean and riding.
$60 CAD at mudbutts.com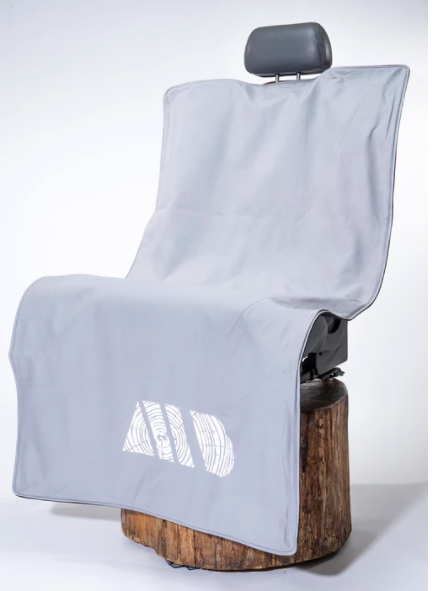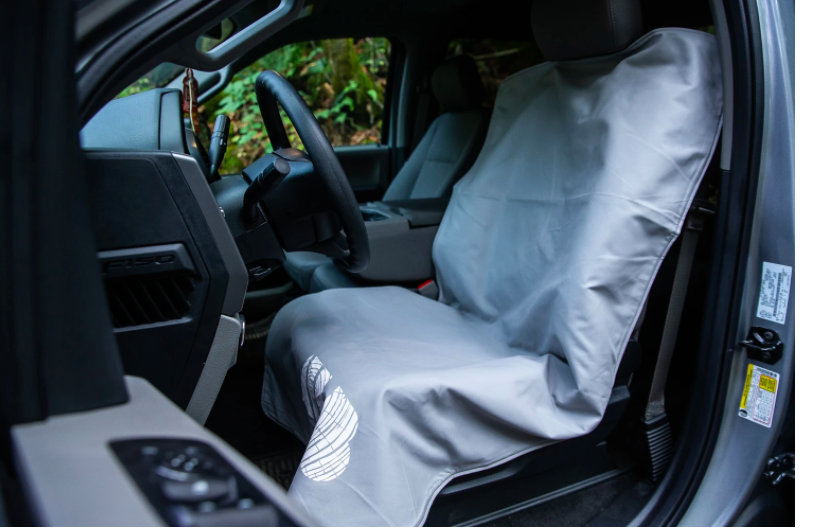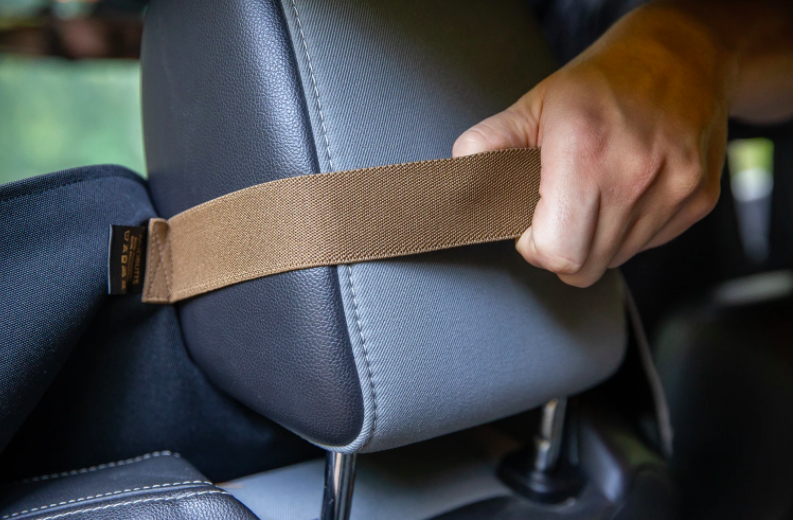 All Things OneUp
I have had a soft spot for everything OneUp since my first conversion to a one-by drivetrain back when that was their only product. Since then I have used and loved OneUp composite and alloy pedals, dropper posts, bar, socks, oval chainring, and most recently I am using the EDC pump with pliers/plugs, EDC Lite tool, oil slick alloy pedals, and gear straps for my long term Santa Cruz Nomad V review. Having stashed my gear in Specialized Enduro SWAT compartments for the past 5 years, I needed another solution for the Nomad. I looked no further than OneUp for the necessary carrying gear. More on that this spring.
Specialized Enduro Elite in Dusty Lilac and Santa Cruz Nomad V
I gave my 2017 Enduro to my 18 year old when he got so bored during lockdown that he wanted to mountain bike again. I replaced that bike with the new Enduro Elite in a bold Dusty Lilac aka kinda pink colour way. The comments I received on the colour were quite interesting especially from our riding buddy Revin Keynolds. When I bought the bike there were only 3 Enduros in my S3 size in North America so I had to enjoy the colour. It has grown on me and now I love it. As for the ride, this thing is another example of buying ability. My riding has improved immensely. It plows through everything at speed and gives me confidence and control. I have played with a mullet set up and really like it but I stuck to the 29 as I was doing a long term test on a set of Race Face Turbine 35 wheels (review coming in January). In either set up the Enduro excels in everything I like to ride.
When Cam was given the large Santa Cruz Nomad V, he already had 3 or 4 bikes he was testing and the large was a bit small for him so he asked me to test it. When he told me it was a 27.5 set up I wasn't too interested in sizing down, let alone leaving my Enduro to gather dust. When I went to his place to pick it up he had come back from his second ride on it and he was raving about how much fun it was. He wished it fit better and that he did not have so many other bikes to test. That sold me on giving it a try. I have now had about 10 rides on many of my usual trails but in sloppy wet and snowy winter conditions. Despite this I have been having a great time on this toy. The small wheels and dialled suspension feel great in and out of corners and man does this thing wanna pop everything in sight. I do not feel that it is slowing me down compared to the Enduro but it might have a slight bit less control than the plow machine. I will be doing back to back tests with the Enduro and Nomad and Cam will be joining on his Slash and/or other 29ers in the test barn this spring when we are allowed to shuttle again. I am looking forward to riding the Nomad for this long term review and seeing if I like it better than my favourite bike of all time: the Enduro.
Electricity
This was the year I got to experience e-bikes. During the lockdown they gave me a boost to work on trails way up high in the mountains that I have been a bit lazy to get to because of the time to hike or bike up and then the lack of energy after a big work day to enjoy the hike or bike down. The electricity also helped with towing my out of bike shape kid up the mountain for the first few rides while he was getting back into riding after a 6 year hiatus. Finally I enjoyed some rides lapping trails I do not normally lap just because I could.
Most of my rides were on the Norco Range VLT that I wrote up in a long term review (sort of). During the year I never felt like I would want an e-bike as my exclusive ride but I would definitely like access to one for maintaining trails, quick rides where time is an issue and the occasional 'ride as much as possible before the battery dies' epics. Hopefully 2021 will bring another e-tester to NSMB HQ with my name on it. If not I will just have to manage with my Enduro and the Nomad tester.
More electricity: Giant Recon HL1100 TL200 combo
I have been night riding on too many different lights to remember them all but a few stand out. From my homemade attempt using a tomato paste can, a halogen bulb, and a battery so big I fell backwards on a wheelie drop from the added weight about 20 years ago to a few purchased lights from Niterider, Chinese knock offs and Light n Motion to my latest homemade set up using a 3D printer I have a lot of experience with lights. As much as I liked my Niterider 1400 helmet mount I wanted to ditch the battery. My attempt at mounting Cygolite Metro bar lights with battery inside worked but the weight on my helmet was way too annoying with the lid dropping down to my eyes too many times.
The Giant Recon HL 1100 at 107 grams mounted to a Go Pro mount is the solution I have been looking for. I was worried that going from 2200 lumens with the two Cygolites or even 1400 lumens on the Niterider was going to leave me wanting more but the Recon easily provides enough light up top. I pair the helmet mounted Recon with the Cygolites on the bar and the trails are lit to my satisfaction. I have tested the brightness of the Recon against the Niterider 1400 and they cast about the same amount of brightness. Compared to 2 Cygos at 2200 the Recon 1100 has less but it is not twice the amount less. This is not scientific but pure observation and really observation of the amount of light is all that matters when out on the trails. The claimed run time of 1.5 hours on high is accurate. I have not tried the other settings but they are claimed to be 3.5 hours at 500LM and 7 hours on low at 275LM.
The TL200 rear red light has come in handy getting to and from the trails at night. I even kept it on for a 2 km section of road on a busy ski hill traffic day to give me a bit of security from the mayhem that is pandemic outdoor pursuit traffic.
The Giant Recon HL1100 and TL200 combo can be had for $165 CAD.
Evoc Trail Builder 30 pack
I had been using a Dakine builders pack which I gifted to my buddy Jerry who builds the finest trails in all the land. I received an MEC special edition NSMBA builders pack which was great but it was so heavy I found it cumbersome for build days involving biking up and especially biking down. When I received the Evoc Trail Builder 30 pack I found the solution for that problem. I immediately gifted the MEC pack to Jerry in hopes that it would help him with his building (so I could ride more of his work, of course).
Weighing a reasonable 2 kg with a 30L capacity, the pack has all the features and carrying space I need for big builds, NSMBA trail days and short builds with long rides up and down. I have attached axes, mattocks, polaskis, rakes, shovels and buckets to it. I have carried nails, hammers, saws, clothes, waters and beers in it. The pack delivers on all levels. With all the time I had for building and maintaining trails this year, the pack was a welcome addition to my 2020.
$ 365 CAD // 260 US (should be paid for by a builder's bike buds asa thanks for giving them all that trail work).