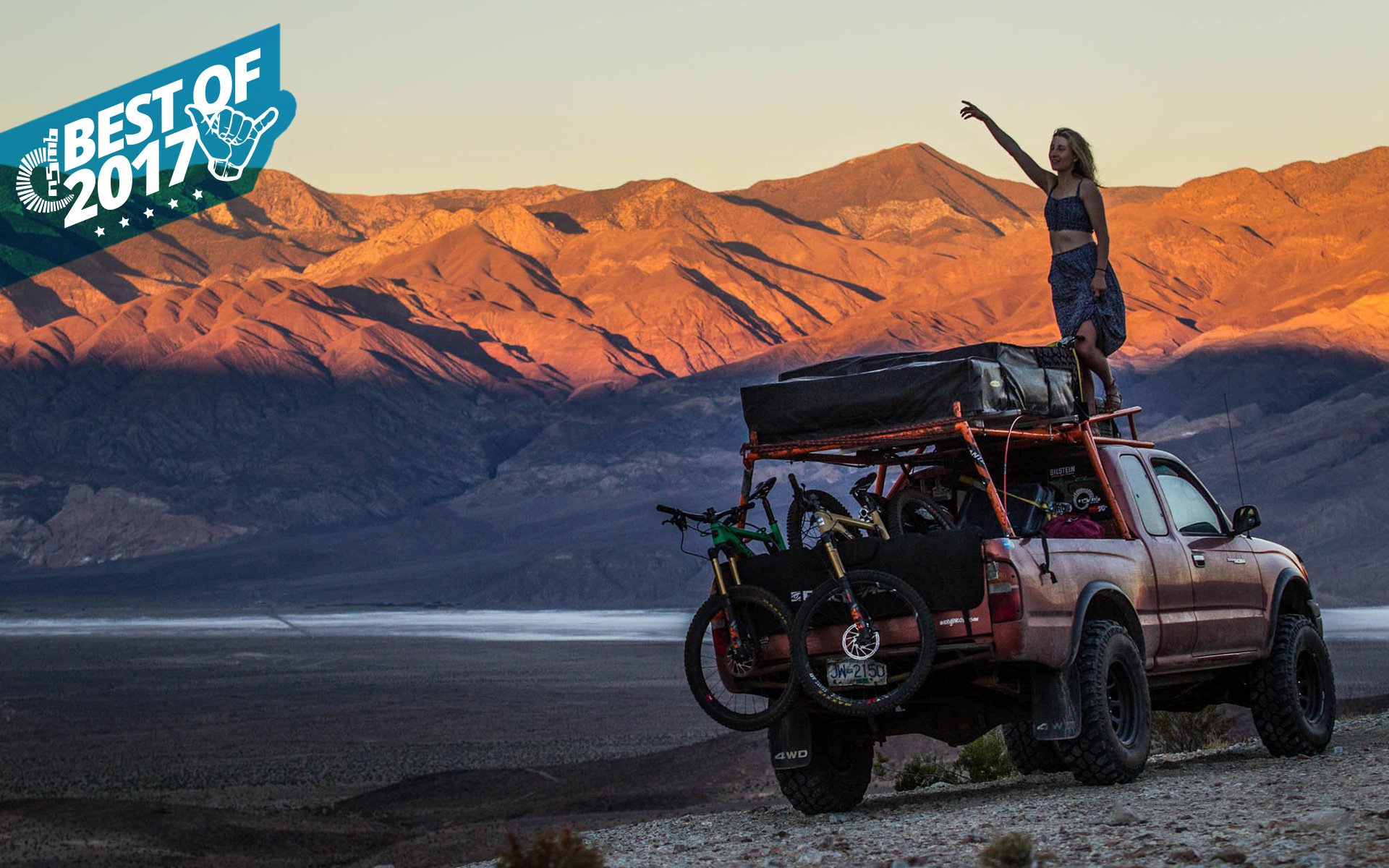 IT'S A BRIGHT FUTURE, THANKS IN LARGE PART TO THE LADIES OF MTB
Best of 2017 - Pete's List
You will have noticed by now that NSMB's 'best of' lists don't follow the predictable pattern of gear, bikes, and more gear. Gear is important in our sport and we all love looking at it, thinking about it, debating it, and especially unwrapping it. But we also realize that the things that matter most to you and us don't always come wrapped in boxes or cellophane. So we told our contributors to pick whatever was most important to them and their mtb experience over the past year, and I hope everyone got as much enjoyment out of reading them as I did.
Of course, that didn't stop me from picking a few 'things' but as I spent a bit of time reflecting on the past year of riding, I realized - once again—that I don't get the most enjoyment out of the bike I'm riding or even the one I'm lusting after. It always comes down to shared experiences and laughs while chasing each other through the woods or suffering together in the heat of a climb. Or when choosing between a session ale or a citrus-tinged witbier at the end of a ride. But, mostly, it's the people.
The Little Guys / Only What's Necessary (OWN) FR-01 Shoes
Tinkerers and garage-based inventors have always kept the beat at the heart of our sport, and it's exciting to see the resurgence in popularity of small-batch hardtails (and duallies!)—look no further than Jon's and Perry's recent lists for evidence of that. The chaps at Only What's Necessary aren't exactly garage-based, but they do fly the indie flag proudly. Experienced shoe designers for other brands and sports, Warren Bosomworth and Dan Hutchinson decided to apply their talents to create the mountain bike shoe they always wanted: the FR-01.
Within a few rides and well before I wrote my review, I already knew they were candidates for my Best of 2017 list. They ticked all the boxes I value: unique and thoughtful design, incredible fit and comfort, and impressive performance. Their looks garnered a lot of comments and compliments, the removable, multi-liner system allows you to use them in hot or cold weather and dry quickly between wet rides, and they fit like slippers. Some flat pedal users may prefer stickier soles but judicious pedal choice makes for very solid and sticky contact. If I had one more wish left, it would be for an SPD-compatible version of these shoes (in all black or black & grey).
The best testament of all: the FR-01s are so comfortable that they persuaded me to ride on flat pedals more than I originally planned.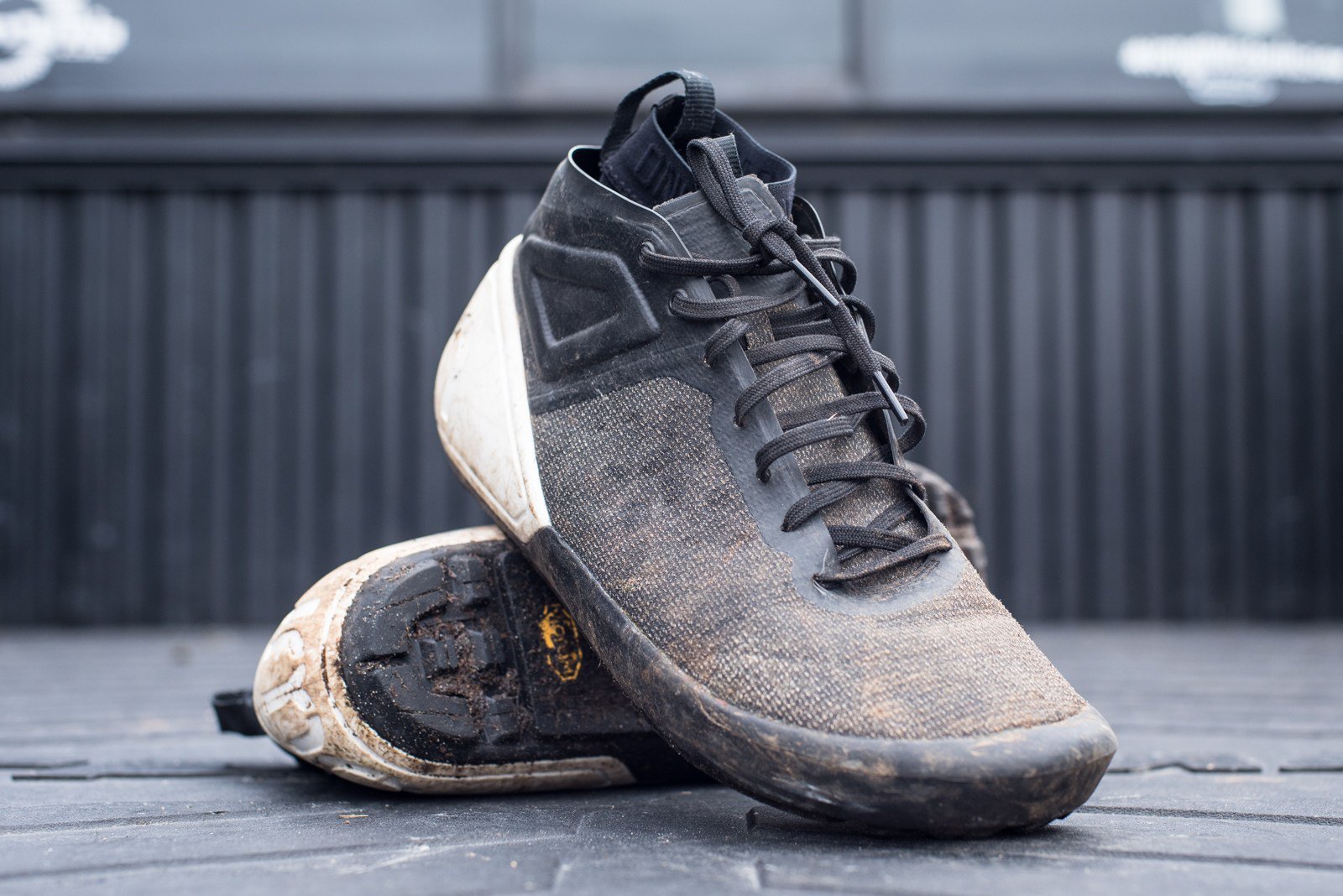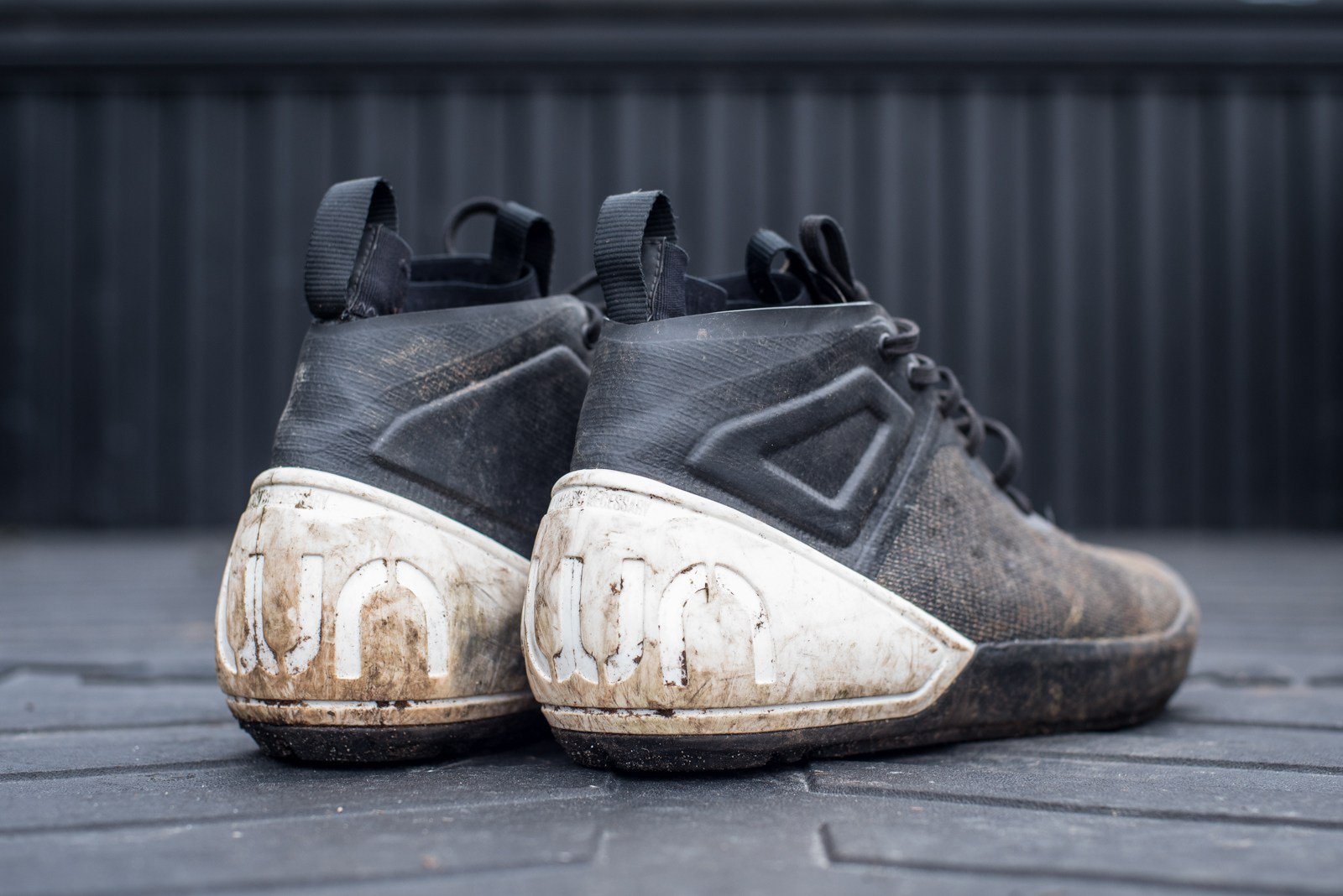 The Bikes
In an interesting twist, I spent nearly the entire year on that 'old school' wheel size: 27.5. The Chromag Primer in Plus guise, a Trek Remedy that doesn't have as much character as the Chromag but that was a trusted companion on all kinds of adventures, the Mk IV Santa Cruz Nomad (just reviewed), and the Rocky Mountain Altitude (review coming—promise). There is no 'best of' on that list, because they're all great, but the conclusion I can draw is that it would be hard to complain if any of those bikes were my one and only—yes, even the hardtail, and yes, even at lower spec levels than I was fortunate to review. Modern bikes are that good and we could all do with a little less whining about standards and incremental progression, and take a moment to really think about how much better current bikes are than the last one we all owned, even if that was only a few years ago.
Ok, I copped out on the bikes, so I will give a nod to the Nomad. It had a tough act to follow in the Nomad 3, and it delivered. Even though I concluded it may or may not be the ultimate bike for me as a North Shore resident, it is a category-buster, or best in class depending on what your needs are. It was capable of that despite decidedly downhill-oriented intentions, yet it still is a bike I'd happily pedal for hours—and did on many occasions. It also humbled me on several rides when I was still mentally recovering from a scary crash earlier in the year. I wasn't doing justice to the bike's capability, and it forced me to reconsider a few things and take mental stock. Eventually, I came out the other side, but I spent a few days on that Nomad questioning myself this year, and ultimately I'm grateful for the two-wheeled soul-searching that that inspired.
The Women
In a year full of political strife and divisiveness that spilled over into painful revelations about just how badly women are still being treated everywhere, our little corner of the sports world also witnessed incredible accomplishments by women that deserve more limelight than they're getting. The list is way longer than I have room for here, so I chose a few that resonated with me. The contributions by these women (and others not listed) are what have given me the most optimism for the coming year. The ladies are, indeed, my best of 2017.
Lacy Kemp / Multi-talented creator, producer, and Banff Mountain Film Festival Winner
I feel fortunate to count myself as one of Lacy's many friends, but I feel even more lucky that she shares her boundless energy and far-reaching talents with the mountain biking community as a whole. Over the years she has honed her video production chops as the driver behind series such as Beyond the Bike, the beautiful Dream Ride, as well as a great mini-doc about Red Bull Rampage for us at NSMB. She has made other contributions for us, but notably also moonlights as a reviewer for Bike (including for the prestigious annual Bible of Bike Tests), leads a burgeoning by-donation-only yoga practice in Bellingham, and has finally been tamed just enough to have taken a full-time marketing job at Kona. This is a very partial list, and these are all contributing factors to the dynamic package that Lacy delivers to your screens and eyeballs, but I want to call particular attention to her recent win at the prestigious Banff Mountain Film Festival for Intersection: Micayla Gatto, which she directed and produced. Lacy, you are impressive and inspiring, and we're all lucky to have you. 
which brings me to...
Micayla Gatto / Artist, Rider, Writer, and all-around bad-ass
Thanks in part to her starring role in the aforementioned BMFF-winning video (Mountain Sports Category), Micayla's 2017 was a breakout year, but she was far from finished when Intersection finally wrapped. After being invited to participate in the Dirt Diaries video competition at Crankworx in Whistler, she promptly coaxed Matt Dennison out of retirement with an idea he couldn't resist - and then she re-wrote his script "and made it way better" according to Dennison (no slouch as a comedic writer). Their collaboration was the winning ticket, but far greater than the $5,000 prize was their impact on MTB and bro culture. Ferda Girls (HUMBLE. parody) served notice that MTB women will continue to play a big part in shaping our sport's future (as they have greatly done in the past) and we're so much better for it. And to the guy who remarked to me that he thought the video was a flawed winner because the main character is vain, I'll say here what I should have said to you in person: get over it. And also: go f*ck yourself.

World what you doing with these girls and their tops up Oiled up almost nude; I was dealing with that fake stuff Don't want to be petty but at 16 this was messed up Model in bikinis for some freebies better shape up Seein' all this sleezin' got me feelin' in a funk Stuck on bein me, but all that pressure almost won If I wear bikinis, do some wheelies, could be fun Hold up, this is too much, can we please go do some runs? -Micayla Gatto, Ferda Girls (HUMBLE. parody)
Honourable Mentions
Canadian mountain bikers have enjoyed their share of success on the world stage, but that didn't diminish our surprise and joy upon the realization that Squamish's Miranda Miller was the most recent Canuck to join the rainbow jersey club*. Take a few minutes and check out the Landshapes video featuring Miranda that we released last winter. 
The list of editors that have graced Bike magazine's masthead over the years contains some of the great writers and commentators on our sport's culture. For the first time, that role is held by a woman: longtime managing editor and writer, Nicole Formosa. While industry insiders and Bike subscribers are aware of Formosa's promotion, I don't think it's received enough attention. Way to go, Nickifo!
This last one is subject to some pretty heavy NSMB-centric bias, but I would be remiss if I didn't call out one of my favourite MTB humans (gender notwithstanding): Hailey Elise. She rides like a crazy person, shoots beautiful photos, writes, manages social media, and—perhaps most challenging - helps keep her partner Ollie Jones focused and on track as they adventure throughout BC and beyond.
*I wrote this before I knew Miranda had also made AJ Barlas' list. He is a Squamish resident, so I'll happily defer.