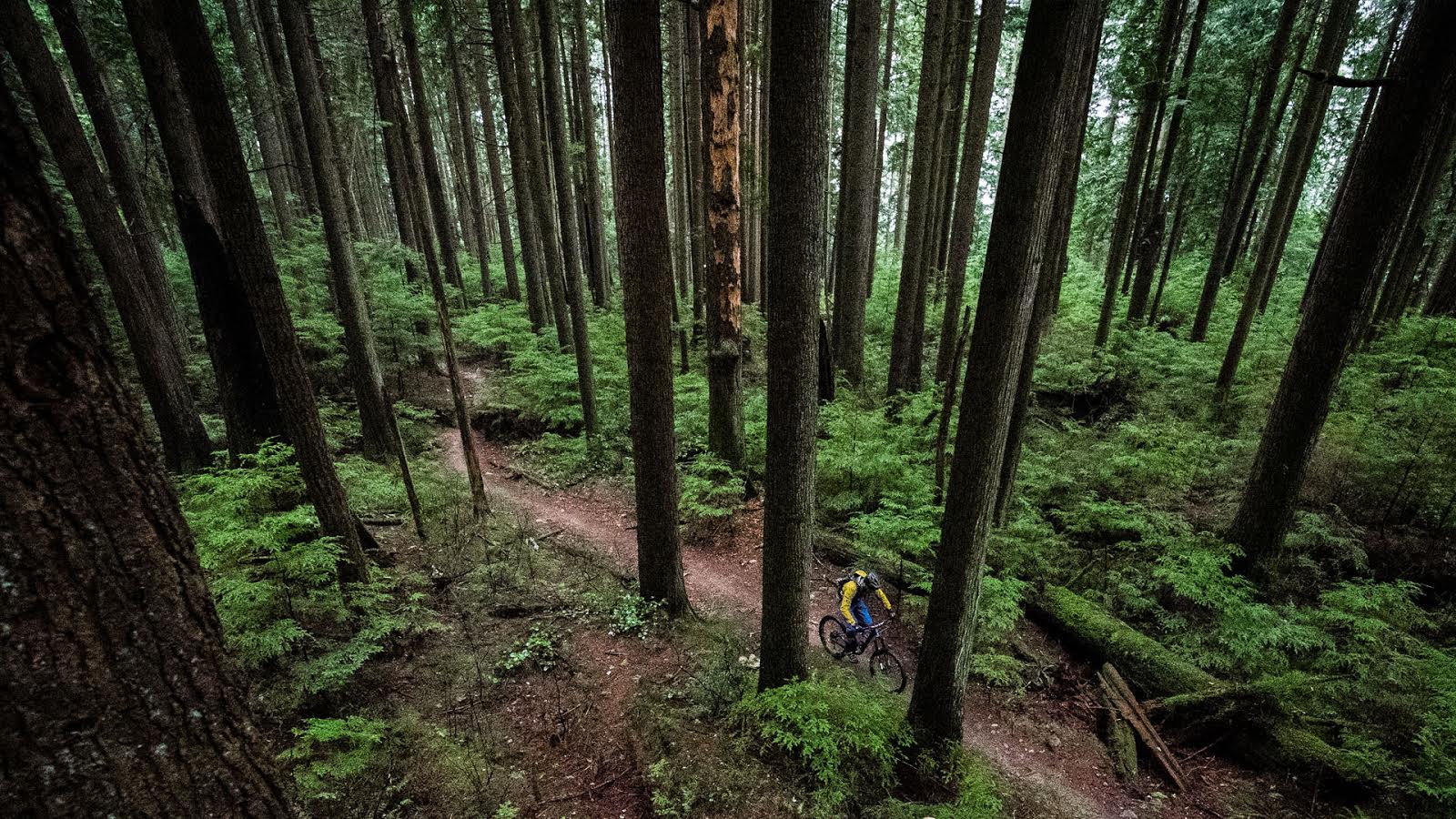 Best of 2016 – Todd's Picks
Every year we ask our contributors at NSMB to come up with a few of their favourite things. The results aren't always what you'd expect, and are as diverse as the people that chose them. Here are Todd's picks for 2016.
---
The best trail tool you don't own
The Mike Jones Knife &Tool Bushf'r, is a tool you probably never heard of made by a guy you probably don't know. Full disclosure, I've known Mike for a long time and we're pretty much like brothers. Aside for a big scooped mattock that absolutely slays Whistler's south side dirt, the Bushf'r is definitely my most prized trail work tool. Mike hand builds these tools, and a plethora of other bladed instruments in his shop in Quesnel when he's not being a timber framer. It shows in the attention to detail.
One of my biggest trail pet peeves are trails overgrown with sapling branches or bushes; they hold moisture and unleash it on you when you'd otherwise remain dry, obscure sightlines, and they hide trail features from your sight. Unfortunately most tools to remedy this are good at some things but let downs in other regards. Clippers are effective, but slow, machetes typically lack the oompf to really get to business and their flexiness balks at heavier situations. Brush saws are great for big stretches of alder, but not really appropriate for most situations.
Enter the Bushf'r, essentially a hybrid between a machete and axe with a 1/4" thick high-carbon steel blade featuring a hooked blade and a nicely shaped and contoured handle. This tool is hefty and super versatile, especially if you have a lot of sapling overgrown trail you need to clear, or hundreds of metres of corridor that needs opening up. It's also good for cleaning up remnant root mat on benching jobs or hacking out the occasional blowdown.
The weight and blade design allow you to delimb or fully remove saplings in seconds, quickly opening up overgrown sections of trail while the big flat blunt back edge is great for smashing off larger diameter dead branches. Mike also handcrafts the leather blade protectors, which does a great job of ensuring you don't slice your leg off on the extremely sharp blade. It's also the perfect length to be a bit of a walking stick when tromping around the woods scouting new lines, or fighting off rabid cougars and hungry bears should you find yourself in that unlucky position.
If the Bushf'r OG's 7" Blade and 21" handle is too much for your spindly little arms to wield, Mike also offers the F-Model, or as I like to call it, "the Lil'F'r." It sports a more manageable 5 1/2" blade and 16" handle. Prices are $280/$230+shipping respectively, and you can find them here.
The best trail you (probably) haven't ridden yet
For the past 4 years, a large and dedicated group made up of local government, clubs, trail builders, and many many volunteers have been working towards the completion of one of Whistler's most ambitious trail development projects. In the winter of 2012 it become apparent that some type of regained access to the Singing Pass and Musical Bumps trails in Garibaldi Park for alpine mountain biking was very un-likely to happen. So we started to talk and look outward; where else could we achieve this desire for legal alpine singletrack riding?
The answer ended up being Sproatt on Whistler's famed West Side. The idea was fleshed out through a small group and then championed by the whole WORCA board. Soon after a working group was formed with the local government, land managers and other local recreation groups, and a plan agreed upon with the various parties all contributing to different parts of the system. Construction began in the summer of 2014 with the Resort Municipality of Whistler (RMOW) spearheading a machine built climb from the Flank trail by Industrial Disease that would steadily rise into massive old growth stands and towards the alpine basins on Sproatt. This 8.5 km trail was completed this fall and has been deemed "Into the Mystic".
Additionally the RMOW contracted out other portions of the alpine sections to two private contractors, the "With a Twist" 3.1km section from the Callaghan Valley up into the alpine on Sproatt Ridge where it meets the top of Into the Mystic. Carrying on up through the rolling rock slabs and past alpine tarns this 3km section of trail is literally "On the Rocks" as it continues to gain the ridge before descending to Camp Lake and the junction of WORCA's pride intermediate descent, "Lord of the Squirrels". For the full effect be sure to make the final push to the summit on the 2.7km "Happy Hour" where you'll be rewarded with some of the best views in Whistler. The return down LOTS is 7Km of fun flowy descent through the alpine and then through huge old growth stands in hyper green and mossy forest. A true mind blower!
This trail system was designed and authorized as a non-motorized trail network. Beyond mountain biking, it's also extremely well suited to trail runners or hikers looking for a meandering route, albeit a long one. Final construction will take place as soon as the snow melts in the summer of 2017, and there will be an official grand opening with all of the partners to celebrate these new additions to Whistler's trail network. This will also mark the beginning of many more planned trail developments that will enhance and diversify our trail network in the coming years. Watch www.worca.com next season for information about the official opening.
---
If ever you needed a reason to ditch people at the bike park, Sproatt looks to be the ticket.