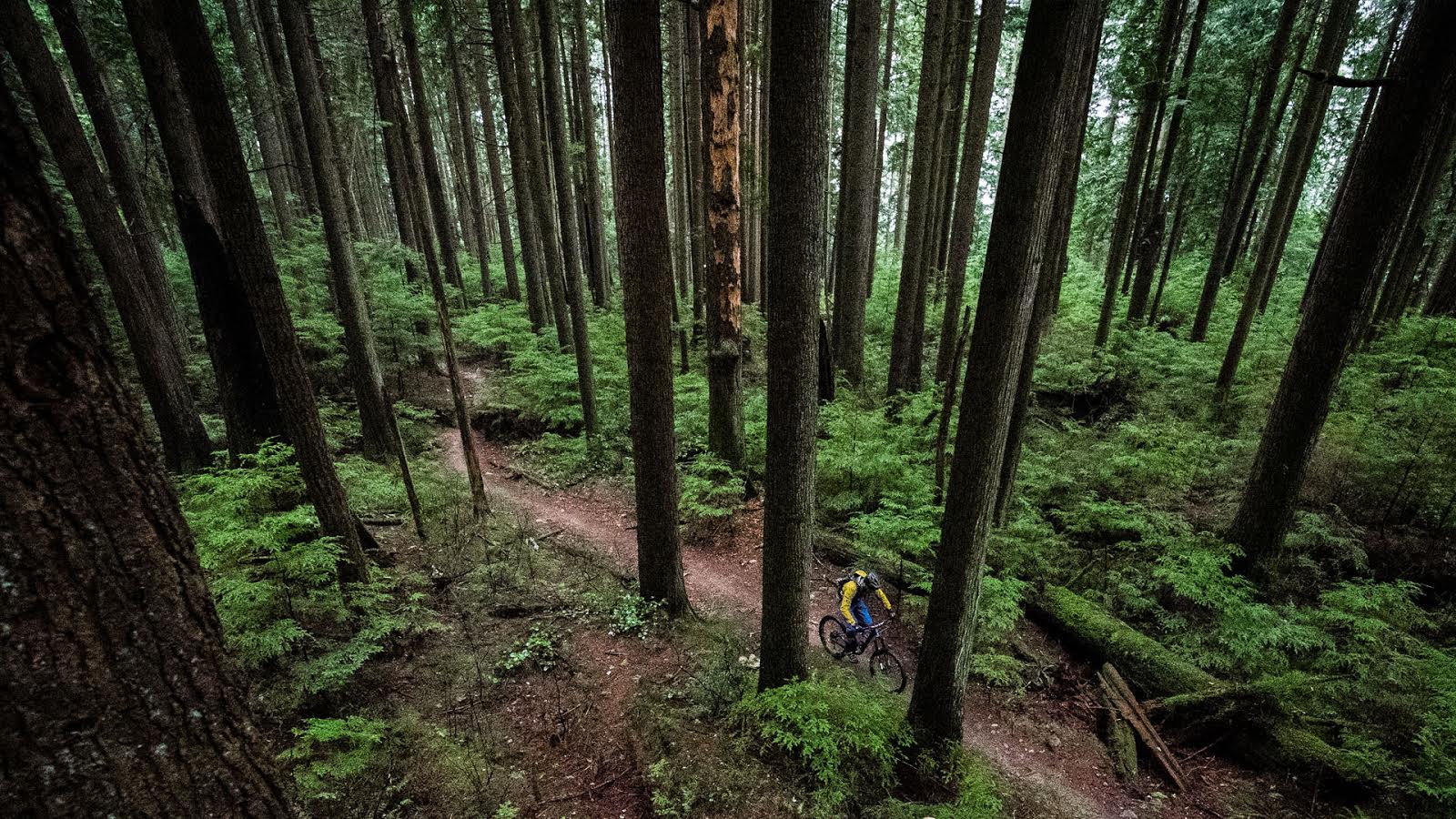 Best of 2015 – Jon's Picks
Stoke was high this year but 2015 was also heinously busy, stressful and hectic. While I was excited by new gear and new bikes it was some distinct rides and experiences that stuck in my head. When things seem to be weighing on your spirit a good ride with some inspiration from friends can quickly put you back on track.
Without further ado, here's what lit my fire in 2015.
Riding the Kona Process 134 in Bellingham.
I was lucky enough to tag along with a bunch of media monkeys at the Kona dealer launch for the 2016 range back in August. Kona's range has been transformed over the past few years and big part of their success is the Processline. Long, low, slack with short rear ends, Kona was one of the first larger brands to take that concept mainstream.
The event allowed me to jump on a slew of bikes and I had a lot of fun on the retro steel Explosif, the new lighter aluminum framed Honzo and dare I say it the Hei Hei. When it came to pick a bike for a bigger ride in Larabee state park I went for the Process 134. This bike straight up rips and punches way above its travel. I rode the middle range DL model which retails for $3799 USD, and the build was really well chosen.
The Process bikes are well liked by the media and for good reason; they handle beautifully, they fit well and they are wicked value for money. On top of my bike stoke I got to ride a wicked trail and had some seriously swift Kona staffers to chase. It was a good day to be riding bikes.
Best buds ripping ridge lines.
I was very lucky to get married to a very lovely lady this year. My luck is not only related to the fact that she let me go for a ride with my groomsmen on the wedding morning, but that has some input into the formula.
I was also lucky that our wedding was in Leavenworth. For those in the know you will understand why I'm hot for the riding there, for those that don't I just recommend that you find your way there for a weekend at some point. The trail of choice was Xanadu, which is a sinuous ridge line with mellow jumps, a big rock slab and corners that make you feel, as my best man put it, like a super hero. It's an all-around good time ride with great views of the surrounding valleys (when not shrouded in smoke from a nearby forest fires that we had this summer).
I had our wedding photographer, Jill Fineis, who just so happens to rip on a bike, tag along and get some shots. I also decked my buds and I out in Club Ride gear to take the style factor up a notch. It was a perfect way to start an awesome day and as I don't get to ride with Paul and Phil together much anymore, with us living so far away from each other, it was the two-wheeled highlight of the year.
Riding with fast peeps. 
I've been riding bikes for a long time and nothing is more enlightening that watching faster peeps ride the same trail as you. It is humbling how fast some of these folks go. Case in point is when I had a chance to ride with the WTB crew in Marin County.
A certain Jerome Clementz was there along with Mark Weir, Marco Osborne and Ben Cruz. We shuttled the private trails at the ranch for two days and having the chance to watch these guys ride and follow them down the trails was a privilege. Add to that awesome hospitality by the WTB family, RC cars, pump tracks, shuttles in a F150 Raptor and a big BBQ at Mark Weir's compound and you have an awesome few days.
Okay fine, some product… 
My most coveted item that I got my hands on this year were the Bontrager Race wool socks. Socks aren't that exciting I get it, but these have the retro Bonty rasta colours on the cuff. That for me makes them the coolest socks I own because I lusted over the steel Bontrager frames back in the 90's. And still do.
Thankfully fashion doesn't over come function with merino wool to avoid swamp foot and keep them warm when needed. These socks are in heavy rotation right now.
---
For a gear head that was pretty low on indulgence for Jon.