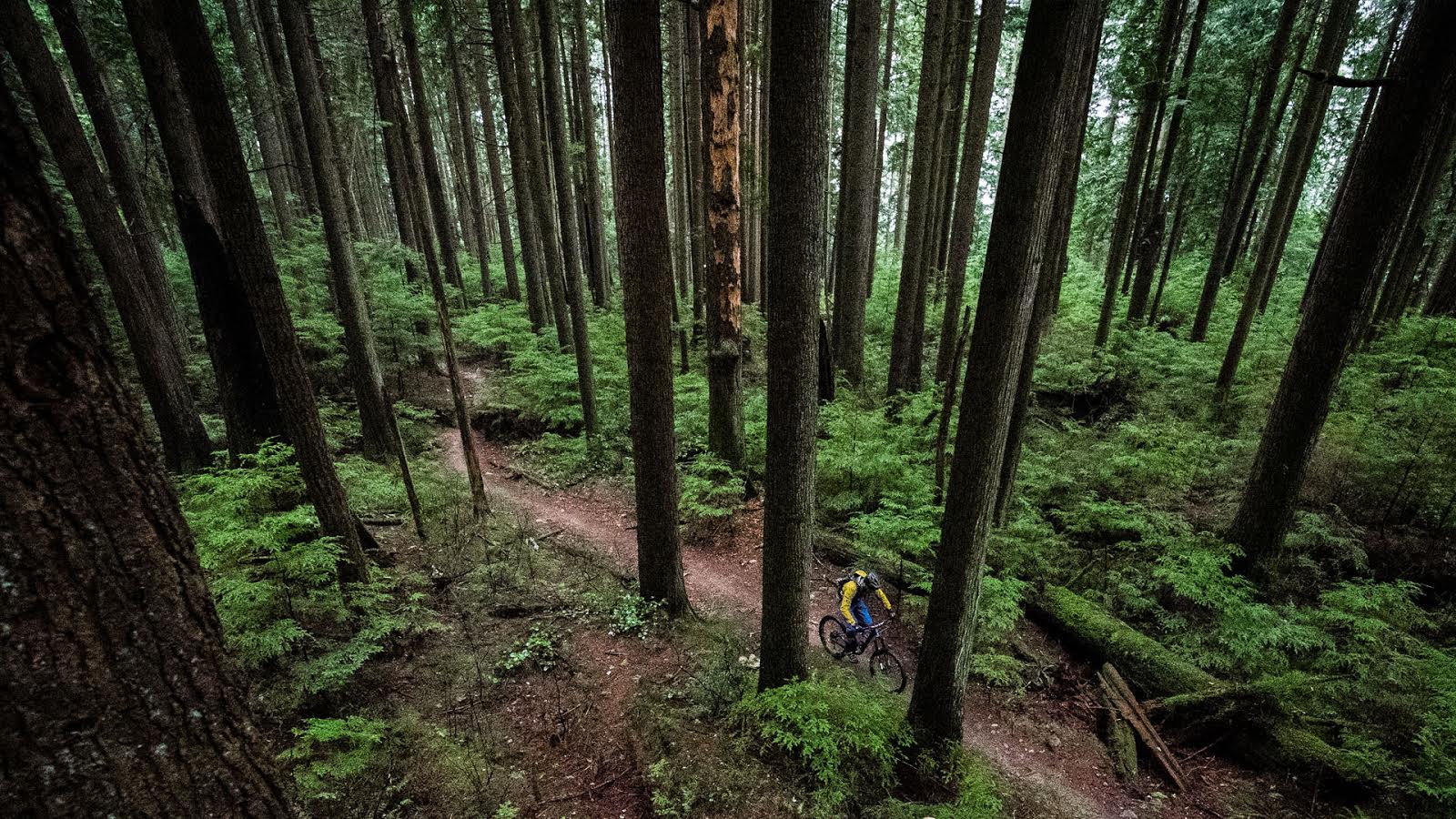 BEST OF 2015 Cam's Picks
2015 was a comparatively incremental year in terms of change for the bike industry. Plus began to come on strong, and Boost took root, but the boat didn't rock as much as it has over the last few years. It's nice to have some (relative) stability because it's unlikely to last for long.
I did spend some time on a 27.5 Plus bike that I enjoyed, the Stumpjumper 6Fattie (test coming shortly) but there wasn't another new technology that made my heart flutter. In fact it was nice not to lust after the next great thing for once. At the same time there were some products – and a service – that made me take notice.
---

Just a Mug
My distaste for waste isn't simply a product of the environmental movement. My parents were born in the Great Depression, and my grandfather emerged in an earthen house on the Canadian prairies. Saving, hordeing and preserving is in my blood. It actually bothers me to drink a coffee or other beverage in a disposable cup. It's a less pleasant experience and it's wasteful, so I like to bring my own vessel along. I used to travel with one re-fillable cup for coffee and another for water but I've recently found a solution that meets those needs and more.
Camelbak's Forge travel mug works great for coffee and for water. Like other Camelbak products it has an always open/always closed feature.  A thumb activated release opens the mouth of the mug when you want a sip, or if you click it will stay open. This closure works so well that I have, without hesitation, thrown a full mug of hot coffee into my duffel bag, and not a drop was spilled. It insulates so efficiently that I've returned from a day skiing to discover my remaining morning coffee still warm in my truck.
An added bonus is that it works for pretty much any beverage. There are times when you might want to drink a beer or other adult beverage without advertising that fact – and the Forge is a fantastic concealer. The Forge costs between $30 and $40 depending on which side of the 49th you live on.
---

Trail Forks
Our friends over at Pinkbike have developed TrailForks into an amazing world wide trail database. There are currently over 40,000 trails listed the – so you'd better get busy. They seem to have done a good job filtering out illegal trails (If you don't use the Strava tab) and identifying trails appropriate for your skill level and interests. There is also a function that allows you to report an issue if a tree is down or there is water damage to a trail – and even add a photo for clarity. Just like google maps, you can choose a map or satellite view but Trail Forks also allows you to select a contour view and see other riders' routes.
It's almost like being a local everywhere. Grab the app and download your riding area to see what I'm talking about.
---

MissionWorkshop Arkiv Rucksack
No question that this is a luxury item when the price is considered, but it's very useful as well. The Arkiv pack isn't a hydration pack but it would make sense to wear it if you commute by bike. It's large (20 litres), waterproof and has well organized pockets. At first I wasn't sure about the organization of the pack but I've since discovered its versatility.
There's a large, unzippered pocket on the outside of the pack that is just a wide mouthed cavity. It's waterproof on its own so I've used it to carry cold cans of beer at Interbike – and you can reach in for refills without opening anything at all. There's a zippered interior pocket for your laptop and all the exterior pockets have waterproof zippers. The only thing it lacks for me is an exterior pocket for a water bottle (or my Forge Mug). The Arkiv/ VX Sanction Rucksack is made in the US and it includes a lifetime guarantee – which makes the US$285 price tag a little more palatable.
---

Dakine Hellion Pads
Dakine's Hellion arm and leg armour use a material similar to D30, which stays malleable until an impact causes the material to lock together and harden. These visco-elastic polymers are well proven and they preserve comfort when protection isn't required. Dakine's entry to this market does everything well.
They stay in place perfectly (thanks to generous helpings of silicone for grip) without causing friction points when you are putting the power down. They are the most comfortable leg armour I have worn but they still serve up generous protection. Keepers for sure.
---
Those are a few of my favourite things for 2015. Let me know some of yours below.