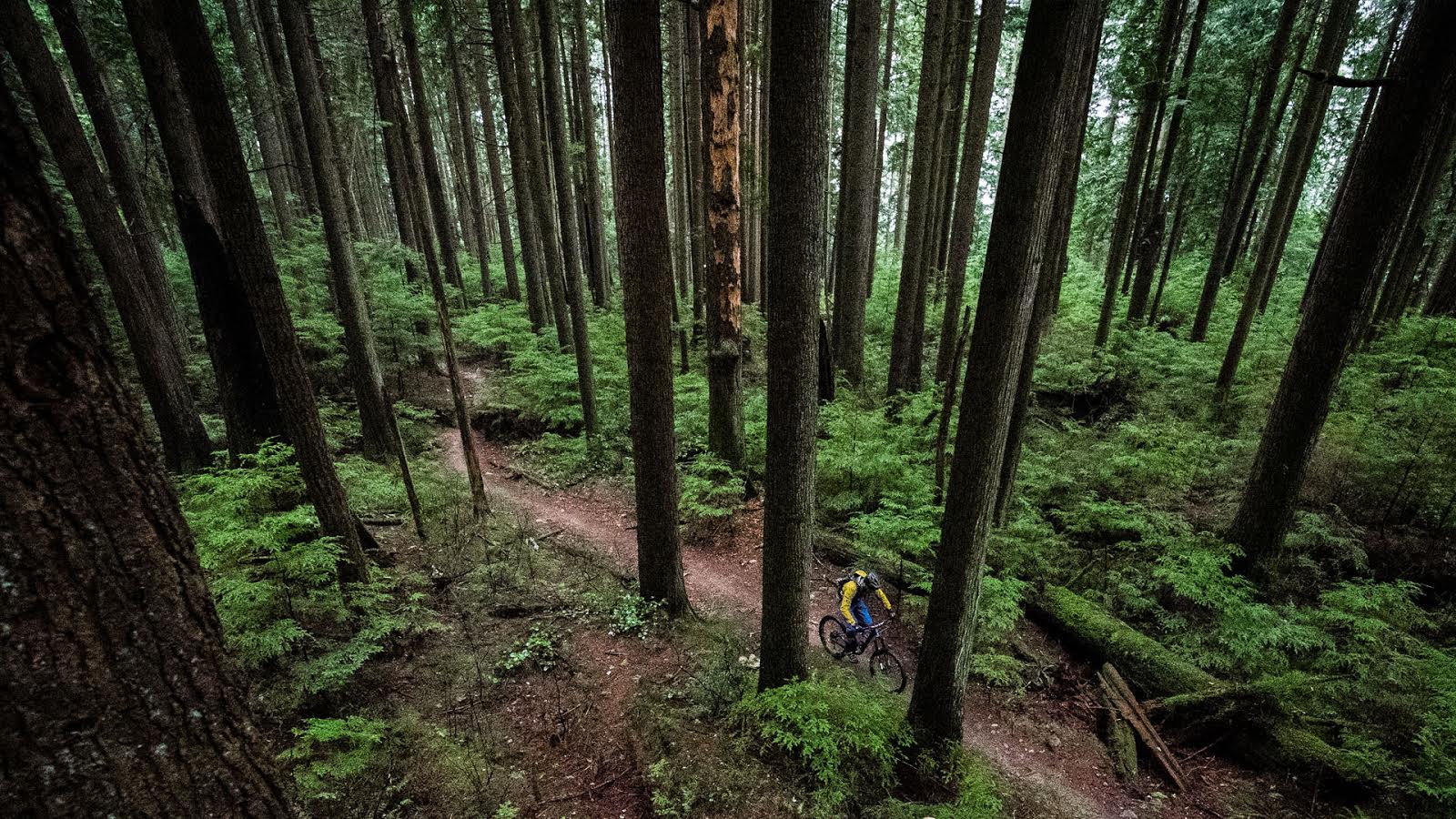 Bernard Kerr Crushes Red Bull Hardline
British mountain bike rider Bernard Kerr produced a thrilling downhill run over Dan Atherton's demanding Welsh course to win Red Bull Hardline on Sunday.
Hailed as one of the toughest downhill mountain bike races in the world, the third edition returned stronger than ever to the hills of Dinas Mawddwy in Wales.
The tricky, scenic course, built by Dan Atherton on a remote Welsh mountainside, combined gap jumps, giant slab rolls and tight wood sections.
Dan's brother Gee was first down the course and his classy time of 3:35.97 looked like being tough to beat until reigning champion Ruaridh Cunningham edged it out.
Fellow Brit Adam Brayton also managed to sneak inside Gee's time, leaving them clear of a high calibre field including the likes of Kiwis George Brannigan and Eddie Masters together with Australian Mick Hannah.
25-year-old Kerr was the last rider down the hill and he somehow managed to pull out a course record effort that bested Cunningham's time by over two seconds.
The 2,500 spectators that lined the picturesque course more than got their money's worth, especially the amazing new jump that Dan created on the edge of the hill.
Kerr said, "I was pretty confident, but I also knew that I could throw it away in a blink of an eye.
"It's such a good course, with awesome features. You can't see it down here, but the fog came in right at the last minute at the top, so it was really dark up there.
"It was tricky, but good. My favourite feature was probably the Renegade Step Up. It's probably the hardest jump, but if it's the hardest you get the best reward."
Results:
1. Bernard Kerr (GBR) 3:32.46
2. Ruaridh Cunningham (GBR) 3:34.86
3. Adam Brayton (GBR) 3:35.50
4. Gee Atherton (GBR) 3:35.97
5. George Brannigan (NZ) 3:39.14
6. Mick Hannah (AUS) 3:39.28
7. Eddie Masters (NZ) 3:39.94
8. Joe Smith (GBR) 3:40.21
9. Taylor Vernon (GBR) 3:41.22
10. Brook Macdonald (NZ) 3:41.30
11. Mark Wallace (CAN) 3:41.82
12. Al Bond (GBR) 3:47.24
13. Dan Atherton (GBR) 3:47.66
14. Graeme Mudd (AUS) 3:49.50
---
With a blistering fast time like that, who knows if anyone will be able to best it come next year.