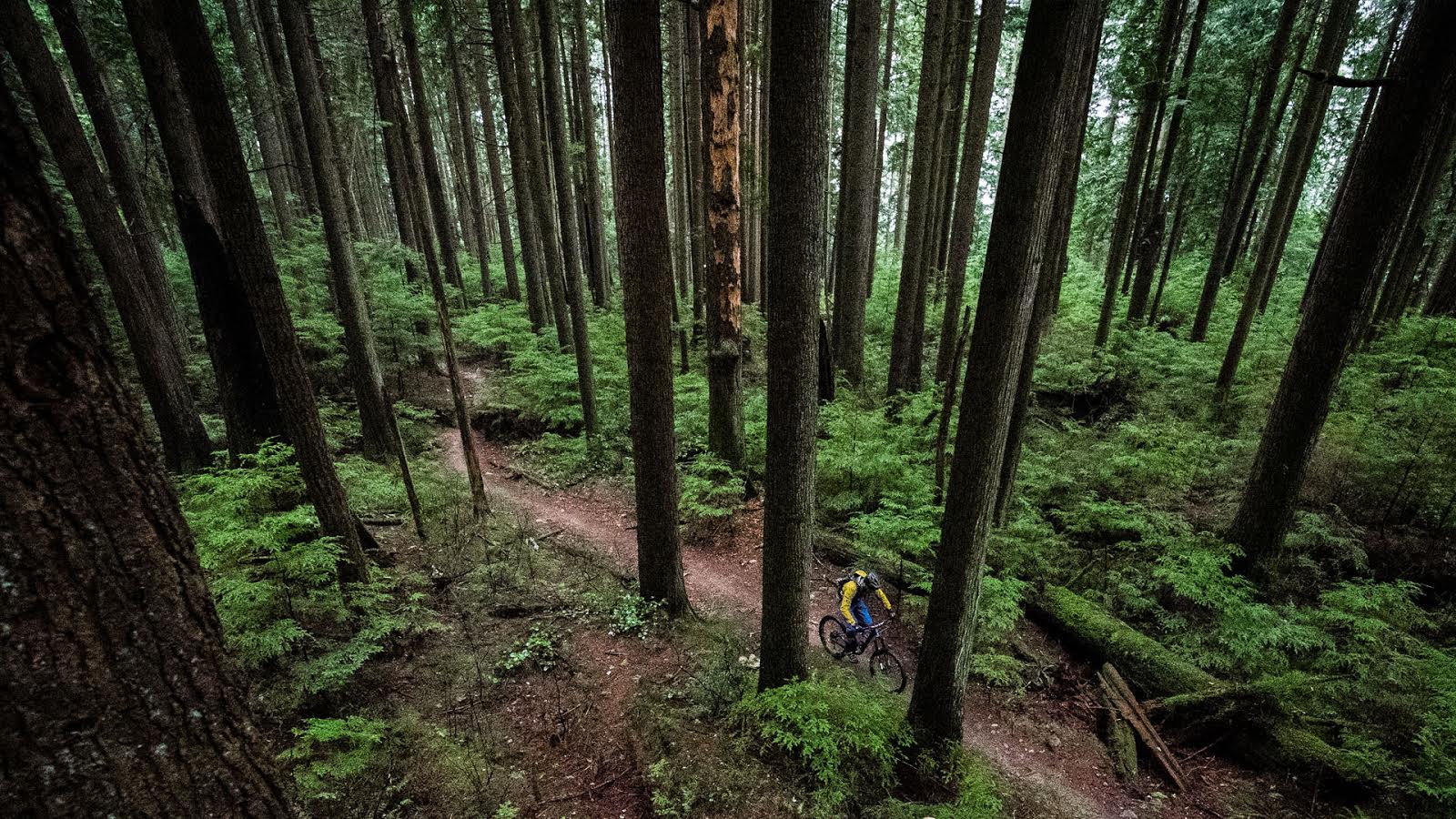 Bell Super 2R – Reviewed
What is old is new again. If you've been riding mountain bikes since the early 2000's you likely remember the Giro Switchblade; a rather ugly cross country style helmet with a light, removable chin bar. It served a valid purpose though; light and breathable for the pedal up with some added protection for your kisser on the way down. While its duality made it a hit for more XC oriented riders, it's flimsy chin bar broke relatively easily. This injured many faces and earned its way to Dirt's 9th worst mountain bike product ever. Said smashed faces, posted pictures on the internet and removable chin bars quickly died out. That is until now.
All put together the Bell Super 2R comes with an integrated GoPro mount, and all the padding is removable so you can wash out your funk.
Enter the Bell Super 2R, aimed at solving an old problem; you want some facial protection on the way down, but you do not want to wear it on the way up. I personally competed in the EWS Event in Whistler this year and the rules stated you had to wear a helmet at all times and full faces were mandatory when racing. I chose to ride with both an open face helmet and a full face. The extra weight was less than ideal on the long transfer stages, and many racers around me lost their open face helmets on the descents. A Bell Super 2R would have been perfect for that event, and for a large number of my regular old mountain bike rides as well.
The Bell Super 2R sans chin bar is just a Bell Super 2. That's a good thing! I think the Super is one of the better open face MTB helmets on the market.
The Super 2R is based on the Bell Super open face helmet. I like the Super, which I owned before testing the 2R. When in open face mode I like the styling of the Super 2R and it breathes well and feels well made. I also appreciate the attention to detail with the integrated GoPro mount that looks slick. I wasn't able to test the helmet with a GoPro, but I did use the helmet with a helmet mounted night light and was happy with the strapping options. With the light mounted the helmet moved around less than expected, thumbs up! The chin bar adds a pair of cheek pads that further sturdies the helmet on the head making it great for night riding; two thumbs up!
#selfie. I'll be honest, the Super 2R isn't my favourite looking full face helmet. The visor is too small, and the chin bar sticks out a ways from my smaller than average head. However that space did give ample breathing room which is nice. And I do understand that a larger visor would look goofy in open face mode. The colour of this model is a little on the bright side for my liking but the Super 2R is available in a number of more subdued hues.
I'm sure it's not news to the folks at Bell that the public is fearful of removable chin bars after the Switchblade fiasco. Certainly it seems Bell has thoroughly tested and developed the Super 2R, and this video may help quell any fears of the chin bar shattering. I have yet to smash the chin bar into the ground with my noggin inside, but I can say it feels substantial. The chin bar sticks out further than most dedicated full face helmets, and I'm guessing that is to allow it to adsorb impacts over a longer distance. Some will say it's never going to be as strong as a proper full face helmet, and I think that misses the intent of the Super 2R. I don't plan to turn up to a downhill race in a Super 2R any time soon, but for rides where I would I have just taken an open face lid and played it "safe" on the descents, I'm quite liking the added facial protection.
The chin bar was a breeze to carry in my pack with my usual knee pads nestled inside.
Functionally I've been using the Super 2R on all my rides for last couple months. The chin piece is easiest to remove and install while on your head and takes mere seconds. I've used it in a wide variety of temperatures and on muddy sloppy days. The mechanisms seem well made, and have functioned flawlessly even on muddy days. The Super 2R works exceptionally well with both googles and glasses, in both open and full face modes. The total weight of the Super 2R is 694 grams, with the chin bar contributing almost half of that total weight at 334 grams. A comparable light weight full face helmet weights in at over 1000 grams.
For some reason the aesthetics of the helmet are far more pleasing in riding shots than when standing around. Photo – Eric Lalonde
I was skeptical about how much I'd actually use the Super 2R, but I've been gladly carrying it with me on the vast majority of rides. It's almost been like carrying a set of knee pads, and it does add some confidence when charging downhill. Over the test period the Super 2R has been comfortable to wear and easy to use, and I have no complaints about the functionality. Retail price for the Bell Super 2R is $200, which is $65 more than the regular open face Bell Super 2. I personally think the extra $65 is worth it, and it'll be a great choice for events / rides with long climbs and aggressive descents. I'm not wild about the look in full face mode, but I think Bell has done about as good a job as is possible for a convertible helmet. All in all I think the Super 2R is a well executed concept that solves a legitimate problem. For that reason it has earned a spot on my helmet shelf. Kudos to Bell.
---