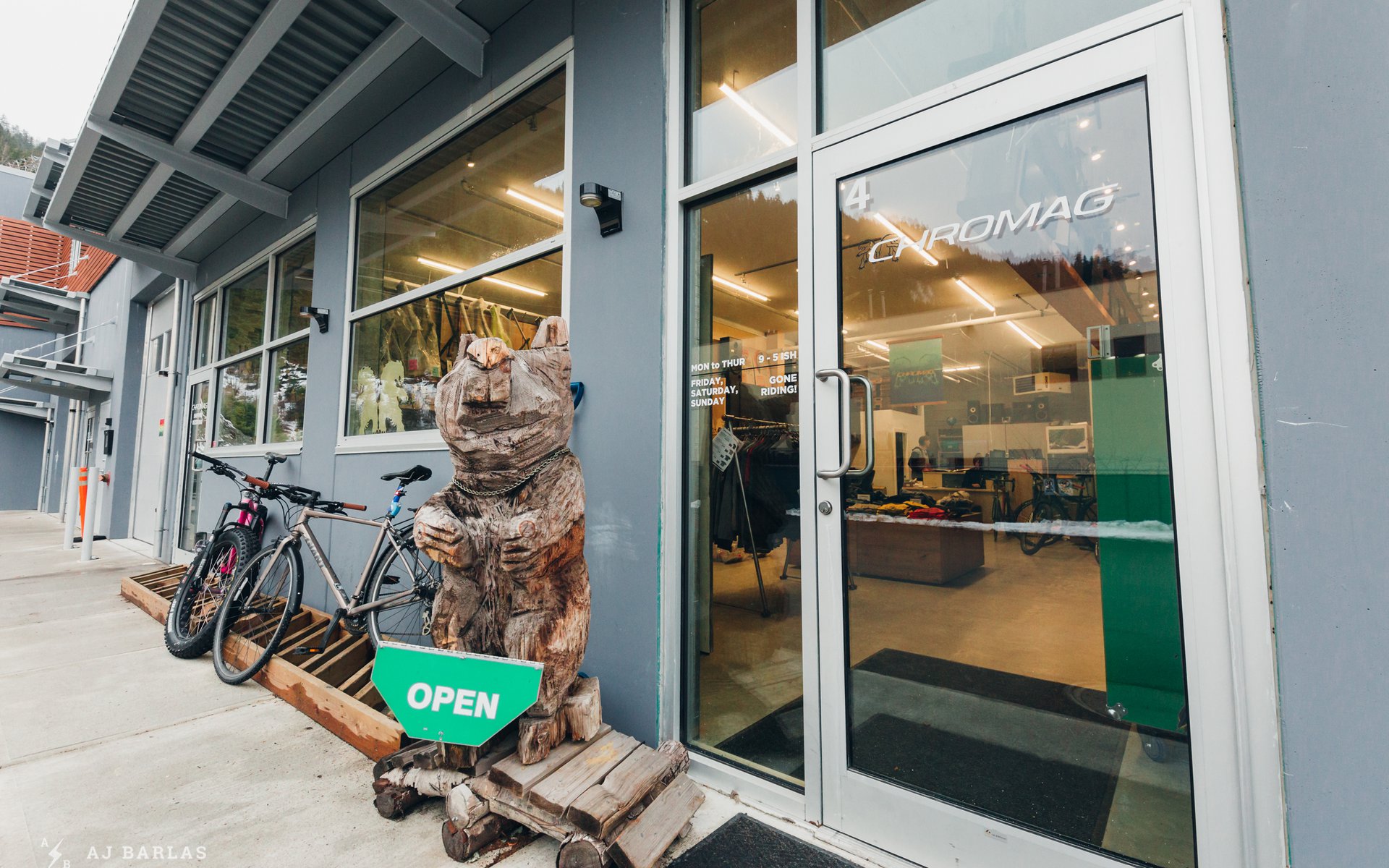 Editorial
Behind the Brand: Chromag Bikes
Originally posted 2018-06-27

Imagine landing in a position where you're the head of a respected brand without planning for it… In a sense, it's how Chromag was formed, but on the flip-side, not at all. Ian Ritz, the founder and owner of Chromag Bikes, had always wanted to design a well thought out frame but admits he had no idea the brand would end up as successful as it is today.
In 2002, Ian was part owner of the Evolution bike and ski store in Whistler. His role with the store and involvement with the tight-knit riding community ignited an interest in developing a hardtail. Dual suspension bikes were problematic back then and some local riders were looking for a simple, low maintenance bike that could take the beat-downs.
Through a turn of fate, Ian met Mike Truelove via Bruce Spicer (of Brodie Bikes). Truelove told Ian he wasn't a designer, but he could build a bike if given the numbers. Ian was living in a shared house of diehard riders, including Tyler Morland, former DH racer and now Brand Manager at SRAM. Housemates and shop staff from Evolution began to gather frames they liked and together they proceeded to measure every last millimetre — on the kitchen table. The measurements were discussed and eventually a 1:1 scale mockup was hand drawn and passed over to Truelove. That drawing became the first Chromag frame and Ian's personal bike. It led to the TRL model, a frame that evolved and remained in the line until 2012.

You know, I'd like to make a frame someday and call it a Chromag… – Ian Ritz

The excitement was high and immediately Ian had the interest of the local riding community — which isn't surprising considering the demand for that first locally made steel hardtail. Eight TRL frames were made during the 12 months following, and another eight the following year. But Ian was still working full-time operating Evolution. That was until August 2003, a little more than a year after tackling the first frame, when Ian sold his share of Evolution and incorporated Chromag Bikes days later.

It sounds pretty well planned, hey? However, despite his desires and the demand, Ian admits he incorporated the business on a whim after selling his part in the shop. He also openly admits that he had no plans to expand as far as it has today and there was no business plan, which he confesses is the wrong way to start a business.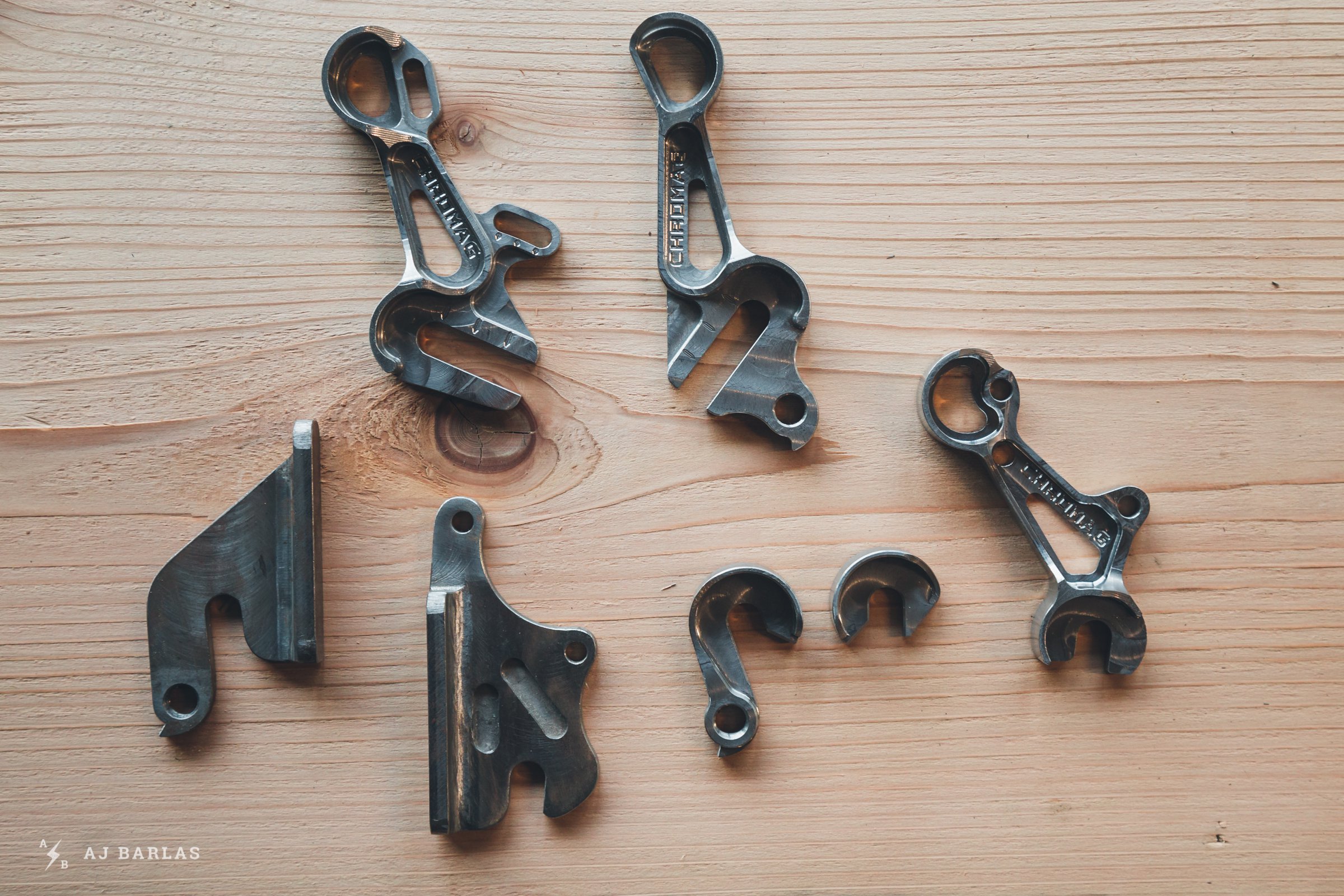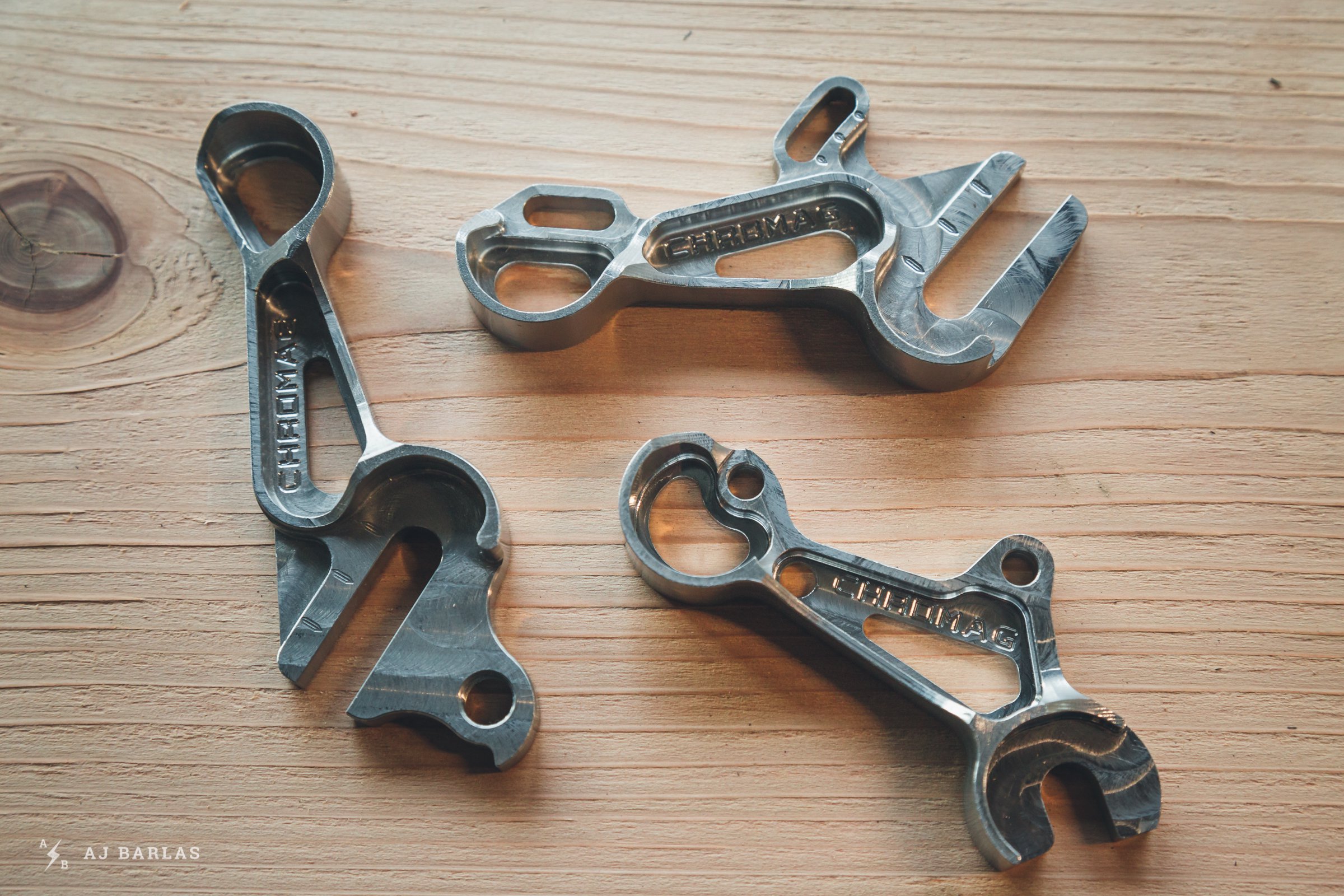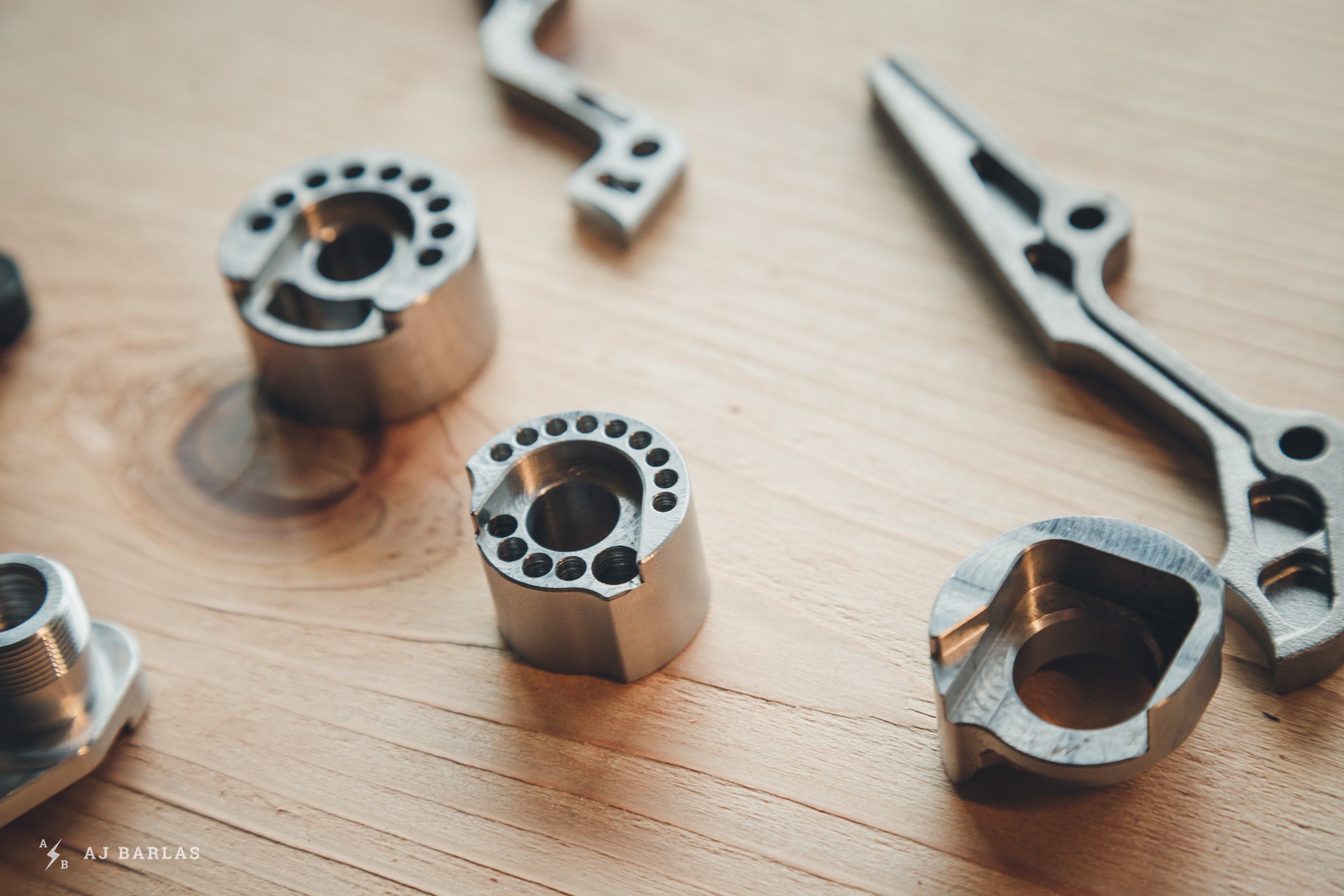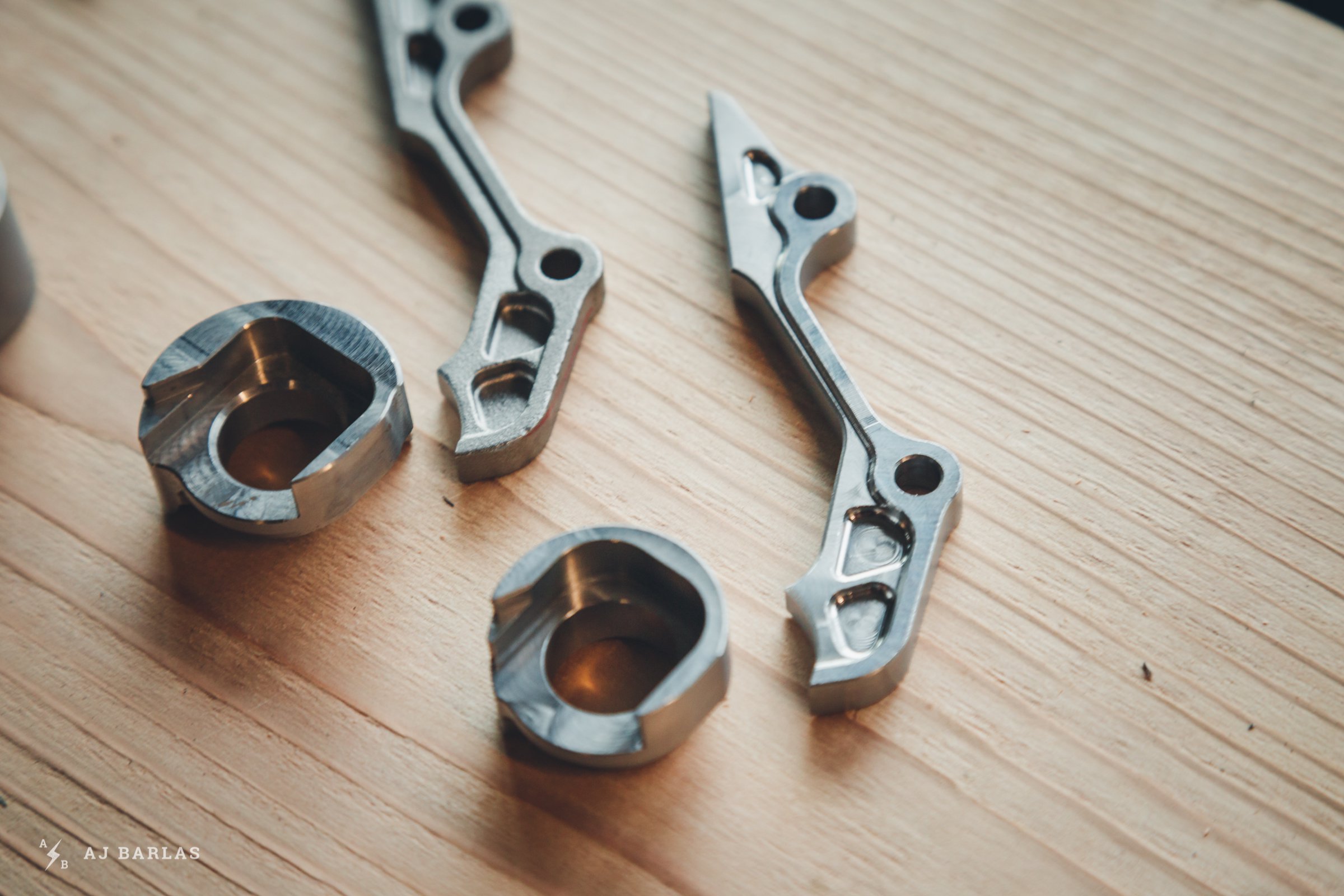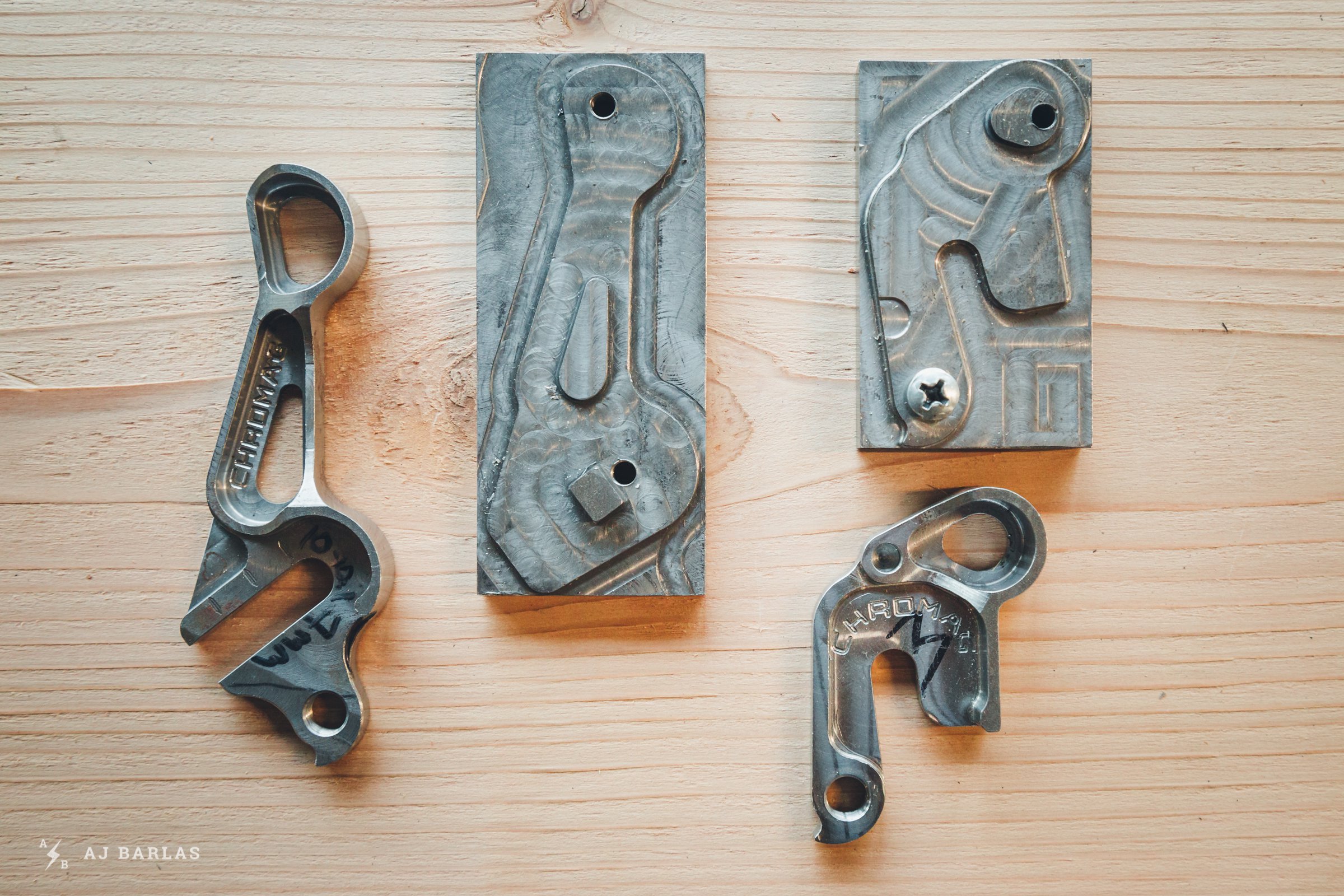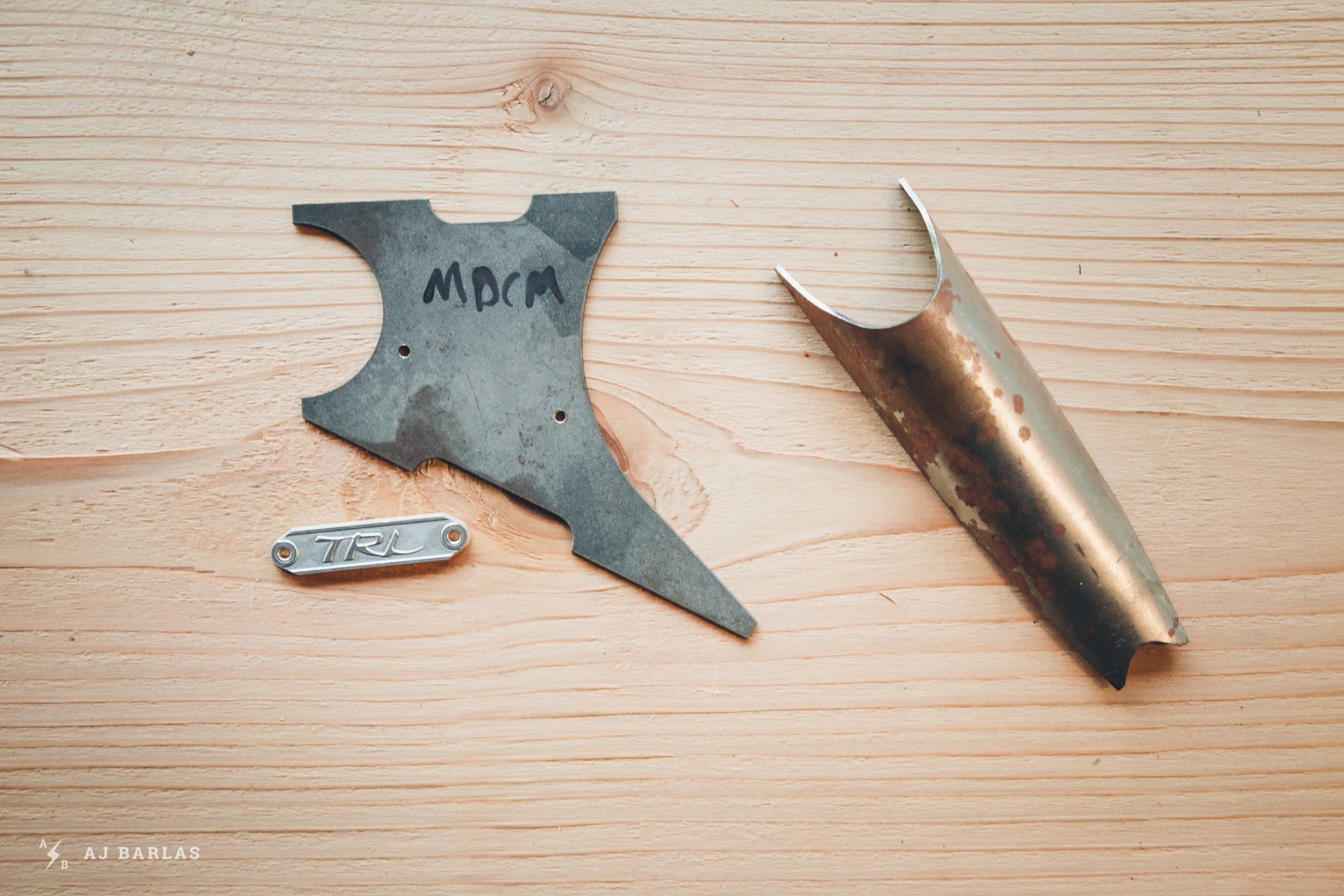 Eventually, Ian found that he'd gotten so deep into the investment that he had to make a serious go of it. Crunching the numbers, it became clear that he couldn't make a living from frames alone. Chromag needed to expand beyond the hardtail frame niche. With industry experience from years of trade shows as an independent retailer, Ian began looking into suppliers to manufacture Chromag components.

Chris and Pete, the founders of North Shore Billet, had also started their business around this time. A collaboration between the three began and Chromag's first stem, the Softblock, was released in 2004. The colourful era of the late 90's had ended and the industry had reverted back to black components, a move that Ian found boring. The stem and bars Chromag produced added a splash of colour back into the sport but performance was there as well. Durability remained key and Ian notes that he wanted to make an unbreakable stem after seeing others bend and twist under local riders.



Cockpit components began the breakout but it was a simple seat clamp that captured the attention of a global audience. Quick-release seat clamps at the time were shitty, often using a thin alloy shim that the lever ran against and eventually destroyed. In 2011 Chromag's seat post clamp, which includes a piece of brass to improve functionality and durability, was included in the Dirt 100, elevating their profile.

Another product that played a pivotal role in Chromag's early growth was their direct mount stem for the RockShox Boxxer. Tyler Morland, housemate and close friend of Ian's, had just started at RockShox. Ian learned of a new direct mount standard and they began discussing a stem for the Boxxer using the new mount. Initially, five were made and fit to the bikes of high-profile RockShox athletes, including Sam Hill and Nathan Rennie. This was before 31.8 clamp diameters existed* and the bore of the stem was designed to work with 25.4 bars. With no time to anodize them, the stems were handed out in their raw alloy form.
*When Chromag first released their 31.8 bar, the Fubar OS, it was considered 'oversized'
Up to this point, everything was resting on Ian's shoulders. He was still operating Chromag from his living room in Whistler and the brand began to grow, fast. Setting up the home office once his partner, Rebecca, headed to work only to neatly pack everything away before her return was getting old too. In 2008 Ian took the next step. A small warehouse space in Function Junction opened up and Chromag moved in. That modest location is only a short walk from their current base. For the first 12 months at the Function location, Ian continued to work alone but in 2009 his neighbour and friend, Julian Hine, started as the first employee. Julian's primary role was in sales, an area he had experience in, and it allowed Ian to focus on product design.


Design Aesthetics
Chromag's products and branding have always been distinctive and original. From the now legendary bear icon that Ian's artist mother drew, to clean geometric lines in the graphics, smooth stem edges and intricately detailed frame dropouts, Chromag has paved its own aesthetic path. Durability has always been a goal, but Ian wanted something that he and his friends were stoked to run on their bikes. As time goes on the look has evolved but the goals remain the same.
I wasn't surprised to learn that Ian's late mother was an artist. It made sense when observing the brand and from the little I know the man himself. Look at any Chromag-hosted event — things like the annual Show & Shine — and you'll notice an artistic flair there too. Ian's sister is also an artist and she painted the Chromag lanterns featured at the Show & Shine.



Ian's artistic side has helped steer the brand and set it apart. It's drawn similar creatives, like the Coastal Crew and Brandon Semenuk, and further cemented Chromag's stature in the industry.
Chromag's product evolution parallels Ian's own growth and the first Ranger stem is a good example. The Softblock, Cutblock and direct mount stem each had a similar look but when Ian was designing the Ranger he had become more proficient working with CAD in 3D, resulting in a more detailed and finely tuned design. And yet it still fits perfectly in the Chromag range; it displays rounded edges and corners, and geometric lines in the laser etched graphics.


Ian is still deeply involved in the look and feel of Chromag, but as the brand expands, so does his team. He now oversees the graphics, which are produced by former World Cup DH racer and longtime Whistler resident, Claire Buchar. Handing over the visuals of the brand was hard for Ian. The look is integral to the brand's success and what they stand for. Buchar started in sales but Ian was aware of her artistic side thanks to their days together at Evolution. Today, he's incredibly thankful for her help and the work she does.



Chromag's growth meant product design had to expand as well. Reliable, high-performance parts remain a focus, but Ian felt it was time to go deeper and push product development further than he's able to on his own. Ben Arnott, mechanic for the YT Mob alongside Aaron Gwin's personal wrench, John Hall, has the experience needed. Since autumn 2017, when Ben's not galavanting around the globe wrenching on race bikes, he's helping Ian design the latest Chromag products.

I'd be an idiot not to mention the influence of music on the Chromag staff. Music is a passion that permeates the workspace and Ian admits that it's an integral part of his design work and life. Upstairs, in the back of Chromag HQ is a jam room with drums, an assortment of percussion instruments, and speakers… let's not forget the speakers. They're an element that Chromag hasn't been shy to show and speakers have been a part of the brand's image for some time now.



To explain the speaker obsession, Ian points out Chromag's proximity to Whistler's Re-Use-It Centre, a location where people can drop off unwanted items, or purchase something second-hand. It's like a thrift store, but being in Whistler, there are often incredible finds. When dropping off rubbish, staff would stumble across speakers in various states of repair and they began hoofing them back to the office.



Over time, friends and fans saw what was going on and would randomly drop off finds of their own. The last time I was in the old space there seemed to be more speakers than bike parts! Their new, larger space balances it more, but there remains an abundance of speakers – some functional, some not – strewn about the building. Their interest in music has additional benefits. When fitting out the current location, Cookie — Chromag's third employee — had his sound engineer friend Irv, wire the building for integrated sound — everything from different segments, volume, etc. throughout the entire space. Chromag doesn't mess around with their music…
Art, in musical and visual form, has had a clear influence on brand's visual identity.


The Friday Ride
Every good riding scene across the world has some form of a hub and in 1998 a new one in Whistler started. Before Chromag existed, Ian and a group of friends had Friday's off. They would get together, have a massive breakfast somewhere, hit the trails for the day, then follow up with some beverages. Over time more friends began setting their schedules to have Fridays off for the ride. Years on and with Chromag firmly established, the Friday ride has become an institution.
The ride has become a staple for Ian and many Chromag staff. They operate on a four day week, dedicating Friday to riding bikes. They're a brand that honestly lives and breathes mountain bikes. Dedicating a day of the week to riding is special and there aren't many in the industry able to say that they have something similar*.
*Some involved in the industry will tell you they ride less now and work more than they did prior to working within MTB
For Chromag, the Friday Rides reflect the brand's soul but the Show & Shine is the chance for owners to show off, and Chromag's chance to throw a big party to celebrate and thank everyone that supports them.



Starting more by accident, the Show & Shine was actually the idea of Ian's old housemate, Tyler Morland and part of an early SRAM Loonie Race. A day before the event Tyler mentioned the Chromag Show & Shine idea to Ian, and they jumped on it. Since then the Show & Shine has grown more involved every year, with riders and participants putting an incredible amount of time and effort into their bike builds and displays.
Thirteen years on, the Show & Shine is one of the biggest summer events, drawing participants, racers, and loiterers from far and wide. There are generally between 50 and 70 bikes submitted to the show and it's a spectacle that visitors to Whistler often make a point of checking out. The Show & Shine combines many of the elements that are important to Ian and the brand: riding bikes, music, food, and a powerful social scene, but being able to show his gratitude and spend time with supporters and friends of the brand is foremost.



It's such a personal thing, a bike. It's an extension of you that gives you super-powers… It's a real source of pride for people and feeling part of the club is something that people are drawn to. – Ian Ritz
Thanks, Whistler
The social aspect of riding and its importance to Ian and Chromag can't be underestimated. When asked about Whistler's influence on the brand, Ian quickly responds; "I don't think I could have done it in any other place — the community is so supportive." It's clear Ian is a big fan of where he lives and the people of the community, and he's not afraid to give credit where it's due. This side of the Show & Shine is one that observers may not catch. Yes, it's a big party with a lot of food and music, but for Ian and Chromag, it's a great way to thank their supporters.
Chromag continues to grow, adding more skill to the list of employees along the way. In autumn 2017 they grew to 15 employees and continue to work with local frame manufacturers Mike Truelove and Chris Dekerf, who each have their own models that they focus on. They take advantage of opportunities to connect with cycling enthusiasts from all over the world, unmatched thanks to the mountain bike mecca that Whistler is. The idea for a name that "had a nice ring to it" is now a big brand, with Ian and everyone else at Chromag striving toward bigger and better.


The Future

Before finishing the interview I had to ask Ian about a product that was surrounded with rumours for years. A product we're yet to see from Chromag; a steel dual suspension frame. There is one in existence — it's the garbage runner — and it took in excess of three years to complete. By the time they had it finished, Ian wanted to change everything about — such is the life of a creative at times.



Ian notes that while they appear to ride hardtails exclusively, they aren't zealots, and they realize today's dual suspension bikes are incredible. Ian points out however that the day he owns a dually, it will be emblazoned with a Chromag badge. We discuss current steel dual suspension manufacturers and it's clear that it excites Ian, but he struggles because of how badly he wants to make one himself.
Unfortunately for fans, a dual suspension isn't on the horizon yet. Chromag will continue to focus on other new and exciting projects, both in terms of hardtail frames and components. Expect the same attention to detail Chromag has become renowned for, but with more focus on progression. If they continue along this path it can only mean great things for fans the world over.
---