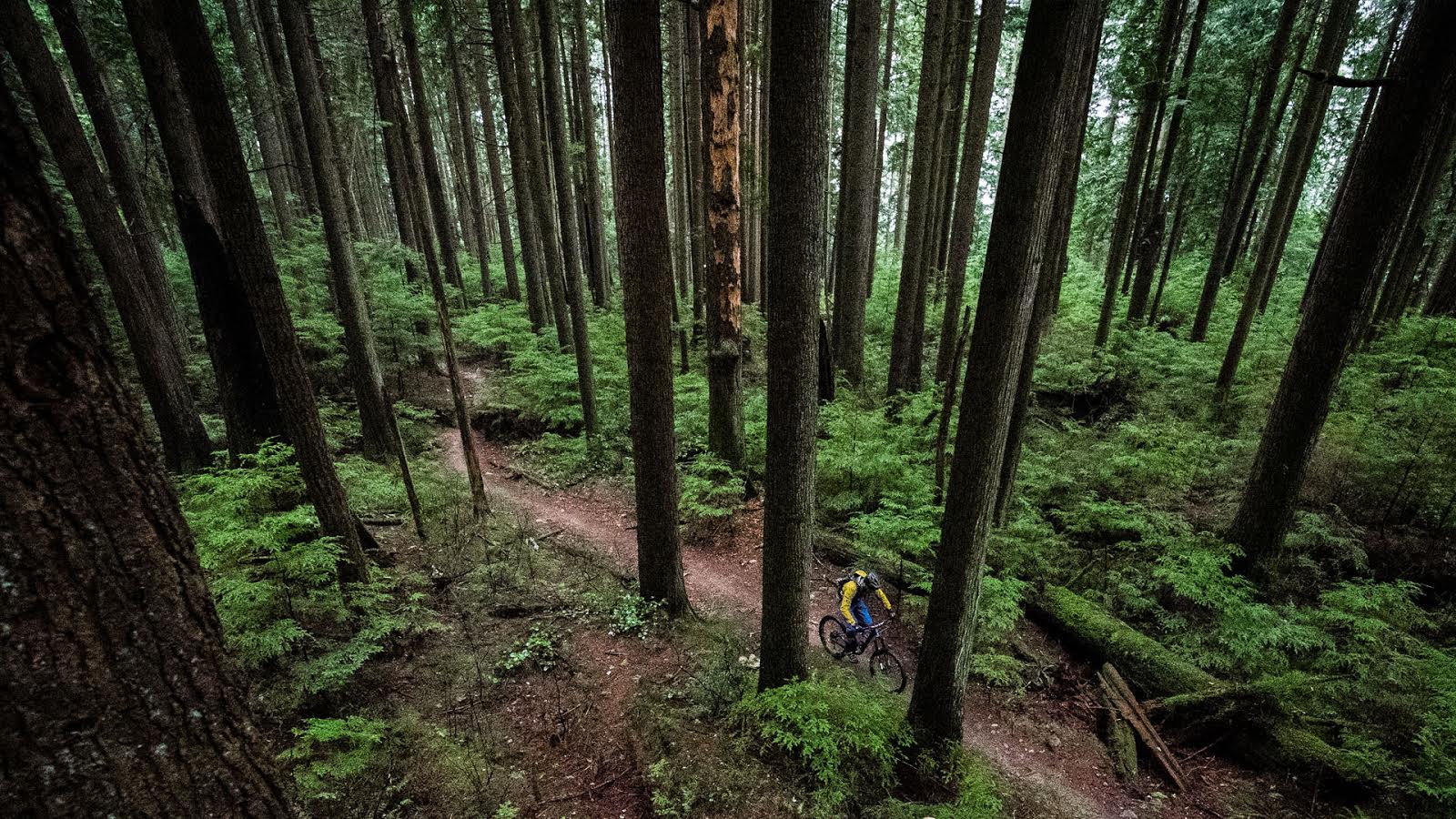 BC Bike Race Year Seven: Ready to Roll
BC BIKE RACE YEAR SEVEN:
READY TO ROLL
Vancouver, B.C. –The BC Bike Race is ready to roll with a stacked roster of singletrack hounds salivating at the mouth to get out and race the 'Ultimate Singletrack Experience'. Day one begins June 30th in Cumberland and finishes in Whistler on July 6th, 2013.
Year seven will see few changes to a course that has been tweaked to perfection over the previous six years. Each town along the course provides a large selection of 'handmade' trails that have for 359 days or since the last edition received some serious trail attention; buffing, shaping and carving the legendary trails into premium condition for this the 2013 alumni's adventure.
The Enduro is back, 13 chip timed special segments will highlight some of the best descents of each stage. Ranging in length from 1 km's to 2.5 km's the Enduro 'the race within the race' will continue to reward the technically savvy over the engine only types.
While registration takes place in North Vancouver July 28 and 29, the 550 racers from 26 different countries will hit the dirt, flowing singletrack in Cumberland.  From there the journey will unfold crossing the Pacific Ocean three times on the BC Ferries, visiting Campbell River, Powell River, Sechelt and Squamish to it's conclusion in Whistler BC.
Last years champions Neal Kindree and Wendy Simms will take on challengers from all over the globe as they defend their right to wear the leaders yellow jersey on the final podium.
Top Male Competitors:
Neal Kindree – Defending his 2012 BCBR title as the fastest man over seven days of singletrack. Neal hails from the local town of Squamish and has been a member of the Canadian National Team.
Matt Hadley – Team Xpresso, The overall Canada Cup winner in 2011, Matt placed 4th at BCBR in 2012 and is back to climb higher on the podium.
 Cory Wallace  – Team Kona, An endurance specialist, Cory was 2nd at the 24 hours World in 2010, won a stage at BCBR in 2012 and was 2nd at the Mongolia Bike Challenge in 2011. He is poised from some imminent greatness will this be his year?
Guido Thaler – Team Craft Rocky Mountain Bikes, A European Marathon Specialist hailing form Austria back for his second run at the Podium after last years eye opening experience and 7th place.
Carter Hovey – Team Orbea, He nearly won the Mongolia Bike Challenge in 2012 and is on track to be one of the fastest stage race specialists. He was 6th at BCBR in 2012 and certainly hopes to move onto the podium this time around.
Sam Whitingham – Naked Bikes, Known as the fastest man in the World Sam currently holds the World Land Speed record in the human powered division, his mountain bikes skills are exceptional and this will be his first time at the BC Bike Race.
Joe Murray – Voodoo Cycles, A Hall of Fame inductee and Industry Legend. His 12 straight wins in 1985 have to this day never been repeated in the US – Here for the sheer pleasure of singletrack Joe is never to be counted out.
Top Women Competitors:
Wendy Simms – Team Kona, The defending champion, Wendy has many accolades to her name including 6 Canadian National Cyclo-Cross titles, but the BCBR is near and dear to her heart as are her two sons. 
Anika Bergman – Team Craft Rocky Mountain Bikes, 2012 Swedish National Champion and former resident of Whistler where she was bitten by the singletrack bug. Together with her experience and her upward rising career this could be a great race.
Top Enduro Competitors:
Wade Simmons – Rocky Mountain Bikes, The Godfather of Free Ride and winner of the first RedBull Rampage, Wade is back for the second time around having had so much fun last year.
Andreas Hestler  –Team Rocky Mountain Bikes, Winner of the BC Bike Race Enduro 2012, Canadian Olympian and 5 x Canadian National Champion.
Joe Schwartz – Team Kona, one of the first Free Riders to compete at the Redbull Rampage. Joe is a certified ACMG ski guide and coaches bikes between global adventures in the summer. A truly all around rider and legend in the sport.
Stay tuned for race results and coverage beginning June 30th, with video highlights of each day's action.
Registration for 2014: will open July 7th at 12:00 noon PST www.bcbikerace.com
Registered Racer List:
http://www.bcbikerace.com/media/35329/2013%20racer%20list_june9.pdf
BC Bike Race has some amazing partners in the creation of this annual event; Partners like Harbour Air, BC Ferries and Shimano have immense commitment to facilitating the entire experience of those attending. To move our entourage over the route that links such amazing communities couldn't happen without BC Ferries. Harbour Air the Founding Sponsor has flown lost travelers and their bikes many times to remote locations in tight timelines to reunite and aid racers in completing their adventure.  Shimano remains on course with technical Aid stations to ensure racer can complete their BCBR experience. Clif Bar will fuel the Feed Zones keeping racers in tip top nutritional shape along the amazing course.
We would also like to thank all our returning sponsors for their commitment and assistance with making BC Bike Race an awesome event that allows its participants to focus on what we all truly love to do – Ride our Bikes!
HARBOUR AIR, BC FERRIES, SHIMANO, ADERA, ROCKY MOUNTAIN BIKES, RYDERS EYEWEAR, CLIF BAR, FOX RACING SHOX, NATIVO CONCEPT, MAXXIS, CONTOUR, RACE FACE, REDBULL, KAZLAW, MUCK OFF, PINKBIKE, CHEK TV, BIKE MAG, PEDAL MAG, GLACIER MEDIA
For More information: www.bcbikerace.com
---
Are you racing BCBR? Wish you were? We sure do.