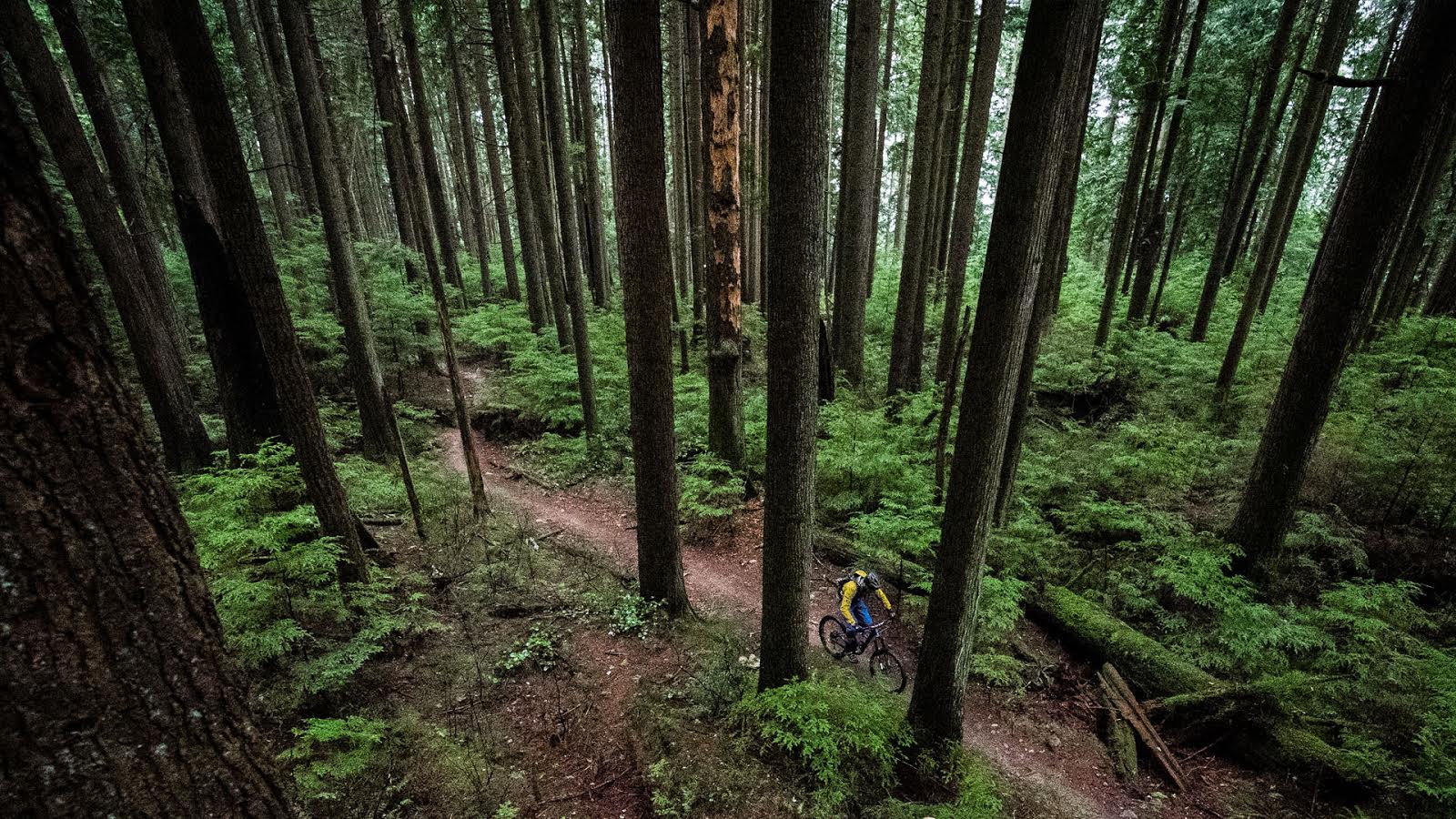 Battle for Bond
Women's Race – August 24
WORCA presents our third annual women's event Saturday, August 24. The theme is Bond, James Bond.  Start thinking about coming as your favorite Bond girl.  007's will be scattered around the course to keep you distracted.  This year will be a one-day "enduro" format race, where the course is broken up into 5 timed single-track stages of 5-20 min each.  Most stages start higher than they finish, but some have lots of pedalling, and some have only a little.  A good balance of fitness and trail skills is helpful, but the course is designed to be inclusive and fun for everyone.  The untimed riding between stages is fun and relaxed, and accounts for most of the long climbs.  Anything from a light XC bike to a bigger "trail" bike will work well.
Race Course
Clark has been agonizing over the course, and after trying out a lot of different course options, he's back to his original idea.  We'll be racing Tunnel Vision and Big Timber, then across to a pedally loop in the zone around Lower Sproat and Danimal South, then finishing with fun descents of Lower Sproat (north side) and Danimal North.
Click here for the course details.
Casino Royale After Party
Come get crazy after the race at the "Casino Royale" party in the Fairmont ballroom with a night of drinking, dancing, and a mobile casino (blackjack, poker, roulette). Gambling will be played with funny money, spend your winnings on live auction prize packs, auction money goes to Howe Sound Women's Centre. Your ticket (included with your race entry) covers entry, a drink, appetizers, and some funny money for gambling.  We'll have a DJ and a cash bar.  You can buy 1 extra ticket at registration (for a partner/friend).  There may be more tickets available after registration.
STRICT NO REFUND POLICY – find a friend to take your place or donate your fee to charity.
Race Entry Fee: $50 (includes one Casino Royale ticket)
Extras:  Jersey S/M/L ($20) featuring local artist Vanessa Stark's Bond graphic: order before July 15th, Fairmont ballroom Casino Royale ticket ($20)
Sylvie Allen's Race Prep Clinics
Are you Shaken or Stirred when you ride?
Be ready on race day to Aim and Fire your bike down the trails in style… Goldfinger's watching!
Sylvie Allen is offering 3 hour clinics to learn specific skills for each trail in the race with the goal to practice the technical sections so you can ride on race day with more confidence and style!
Special Skill Review Clinics are also offered as an option to brush up your skills in Lost Lake zone prior to the race prep clinics.
2 Levels to choose from:
Level 1: Bond in Training… need some more essential skills to stay upright!
Level 2: Nearly Bond… pretty sharp skills but still misfire once in awhile!
Price: $50 per clinic
People: 5 people max, sign up quick!
*Non racers are welcome to participate in the skills clinics but priority will be given to those signed up for the
race
**All clinic participants must be a WORCA member.
Skill Review Clinics
Level 1 Skills Review: Saturday, July 27th 9am-12pm
Learn essential skills that will help you feel more confident on the technical trails in Whistler! Learn the importance of a proper descending and climbing positions for different pitches, how to corner in control, and move your bike around in technical terrain. Be ONE with your bike!
Level 2 Skills Review: Saturday, July 27th 2pm-5pm
Learn essential skills that will help you attack most any trail in Whistler! Learn how to creep down rock faces in control, climb up steep technical terrain, corner tight switchbacks, and manuals (air!) to smooth out your ride.
Race Prep Clinics
Stage 2 & 3: For Your Eyes Only.. secret lines and techniques will be revealed…
Rock face descents and all that fun on Tunnel Vision & Big Timber
Level 1: Sunday July 28th 9am-12pm
Level 2: Wednesday August 14th 4-7pm
Stage 3 & 4: From Whistler with Love… everything he touches turns to excitement!
Climbing focus on Piece of Cake / Ala Mode with technical moves on Sproat & Beaver
Level 1: Tuesday Aug 6th 4-7pm
Level 2: Wednesday July 24th 4pm-7pm
Stage 4 & 5: Octopussy… Goldfinger is no match for this catwoman!
Technical riding, rock moves and crankin switchbacks on Beaver & Danimal: bonus trails as well!
Level 1: Saturday Aug 17th 9am-12pm
Level 2: Sunday Aug 18th 9am-12pm
Sylvie has been actively involved in mountain biking from coaching to racing internationally since the 90's and is owner of Sweet Skills Mountain Bike Coaching. She has been at the top of the women's field in both the cross country and downhill events and now passes on her love of mountain biking to others of all abilities… And of course participates in fun events like this one! More info and questions, check out www.sweetskills.ca.
---
You heard it here first… Clark's going to eat your wiener. This race is guaranteed to sell out ladies, get on it!