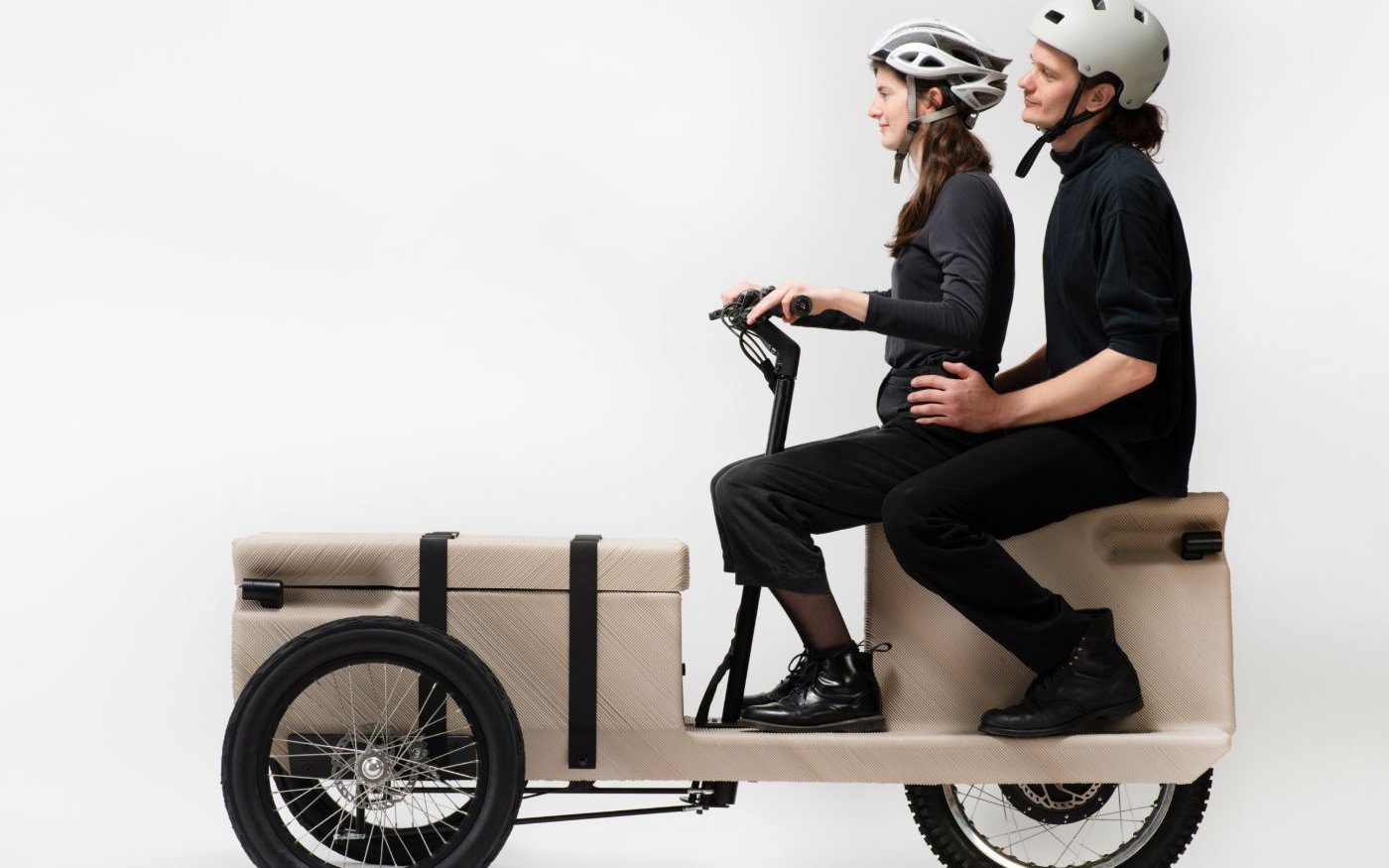 Beggars Would Ride
Battery Flattery
For most of 2021, I coveted a RockShox Reverb AXS seatpost. I'd had the opportunity to briefly ride them on test bikes a couple times, and I had loved the way they worked. However, to be totally honest, it was the appeal of a dropper post that I could remove from one bike and install in another (or remove and service, or remove and replace, because, well, dropper post…) that really pegged the covet-o-meter. No cable to fish through a frame, no hydraulic hose to bleed and bleed again, no need to find that old Alfredo Binda toestrap and lash the damn post to the bike while performing said ritual bleed. Less clutter. Swoon…
This magpie-hunger for a battery actuated dropper post first manifested as I was building up a new steel hardtail, and the desire for this quasi-futuristic piece of kit seemed incongruous when set against the throwback nature of the bike I was building. But then again, it had disc brakes, 12 gears, boost spacing, so it wasn't like I was scouring the internet trying to find a Reverb AXS in 27.2 in order to fit between an old Trek 970 and a Brooks saddle. As it was, the kinked hose of the global supply chain put my seatpost-lust in check. But instead of fading quietly from my fever dreams, the desire to be rid of cables only grew stronger.
I mean, if I was going to slap an AXS post on the bike, maybe I should pony up for that new AXS GX conversion kit as well, and ditch the derailleur cable while we're at it. The Falconer hardtail has external routing with full housing for the rear shifting, and is about as dead simple and quietly dependable a cable actuated setup as anyone could hope for. But once my mind began envisioning a bike without ANY cables at all, the sight of that black cable housing and those tiny discreet zip ties holding it in place became an affront that I could not look away from, and the urge to go cable-free began to scratch my aesthetic sensibilities. Like a splinter in the part of your finger that touches the screen of your phone, my cables morphed from an accepted and well-regarded part of my bike to a visual offence. I began wondering with some impatience just how long it would be until we had battery operated hydraulics for our brakes as well, just to really tie the room together.
Once again, as with the seatpost, the global supply chain cooled my jets, and I reluctantly slung cables and housing, routed hoses, bled a used Reverb ONE MORE TIME, and rode begrudgingly through the summer.
And damnit, I felt like I was missing out on something. The seed had been planted, and had germinated into a twisted, deeply rooted, dark little shrub of misplaced desire. My bike, that I had waited long and patiently for, now felt unfinished. Inadequate. Flawed. Because I wanted a battery powered shifter and seatpost.
So, flash forward to this past November, when I had the opportunity to spend a few weeks aboard a new bike with an electric motor to help go uphill as well as a fancy electric dropper post AND a fancy battery operated wireless rear shifter. There were also a couple fancy little battery powered tire pressure sensors. This bike did not, however, have the latest in fancy battery powered suspension mega-awesome connectivity.
On two occasions I forgot to charge the bike overnight before riding and found myself slowly grinding a dead ebike home. That's a special kind of hell. I forgot to charge the seatpost battery with a consistency that was only rivaled by how often I forgot to charge the derailleur battery. Which is to say that I totally failed to charge either of them until they reminded me by ceasing to function altogether. This happened several times, a fact that I am a little ashamed to admit, since most sentient beings should learn that lesson the first time. The tire pressure monitors didn't give me any problems, but I also repeatedly stuck a manual pressure gauge onto the valve stems because I was either too lazy or too stupid to remember there was an app that would just tell me what my tire pressure was, which I had neglected to download anyway. And, to be fair, my phone ran out of juice plenty of times during this same cycle of product nerdery. So the app wouldn't have done much good if I had needed to dive into my tire pressure analytics.
I had gone from riding bikes without ever once considering battery life (those of you who ride at night, I salute you. And I salute your battery tending diligence), to now having a family of seven batteries to feed. Admittedly, only three of those batteries needed frequent feeding, but still, like a boy off to college for the first time, this relatively low-level domestic accountability was totally beyond my ability to sustain. I was an abject failure at battery husbandry.
In due course, the gods of shiny new things requested the return their chariot of the future, and I did so with a palpable sense of relief.
We are living in what is being described as "the internet of things," a wondrous time where our refrigerators can talk to Alexa and order that extra sharp Vermont cheddar that we love so much without us even having to realize we are running out of the stuff. Where Siri can cue up a playlist that matches our mood. Where our cars know their way home. Where our phones listen to us and serve us ads based on what they algorithmically perceive to be our material desires. One click shopping! "It's just what I need!"
And I have to admit, my aesthetic desire to have a bike without the visual clutter of cables and hoses ran smack into the brick wall of my own luddite ways. I don't really want a bike that helps me up the hill. Not yet, anyway. I have a tough enough time remembering to wipe the crud of my fork stanchions as it is, let alone remembering to make sure that the batteries for my active suspension are charged. Accepting full suspension into my life was an arduous and hard fought battle. The decade and a half I spent struggling with those demons is curiously analogous to the amount of time it took for full suspension designs to reach maturity and stop absolutely sucking from a maintenance and longevity standpoint, so there may be an indicator in there that speaks more to my own tendency to neglect things.
So, yeah, the last thing I need in my cycling life is a battery. Or five. Or seven. Or ten.
I absolutely know those words will come back to bite me in the ass. That's okay. I also know that I am not a very good poster child for modern consumerism. I am reluctant to embrace new things, whether they be pieces of technology or geometry trends. I am superstitious about my shoes and cleats. I fear high pivot idler wheels. It took me decades to trust index shifting. I have trouble wearing polyester, for crying out loud. And I do not want my refrigerator to order groceries. Ever.
The hypocrisy is obvious. I love dropper posts. I love full suspension, even though I will never, in however many orbits of the sun this skinbag I am inhabiting has left, need more than about 140mm of the stuff. I love hydraulic disc brakes. I love gears! All of these have been things I've bristled against at some point in the past. Well, all except dropper posts.
After returning the Bike Of The Future, I settled back into some rides aboard the yellow steel Falconer. Going uphill hurt again, in a familiar and lovable way. The gears responded to the pull of the cable just as they had a month earlier, the seatpost went up and down like it usually did, even with that telltale "this will only get worse" few millimeters of sponginess at the top. The sight of the brake hose and rear shift cable slinking shiny and black along the top tube didn't seem so bad anymore. I whispered a quiet apology as we rode, happily out of step with time. Then I made a mental note to buy some zip ties and then check on how my investment in lithium futures was doing, as I nudged a shifter that tugged a wire that moved a derailleur that shifted a gear…