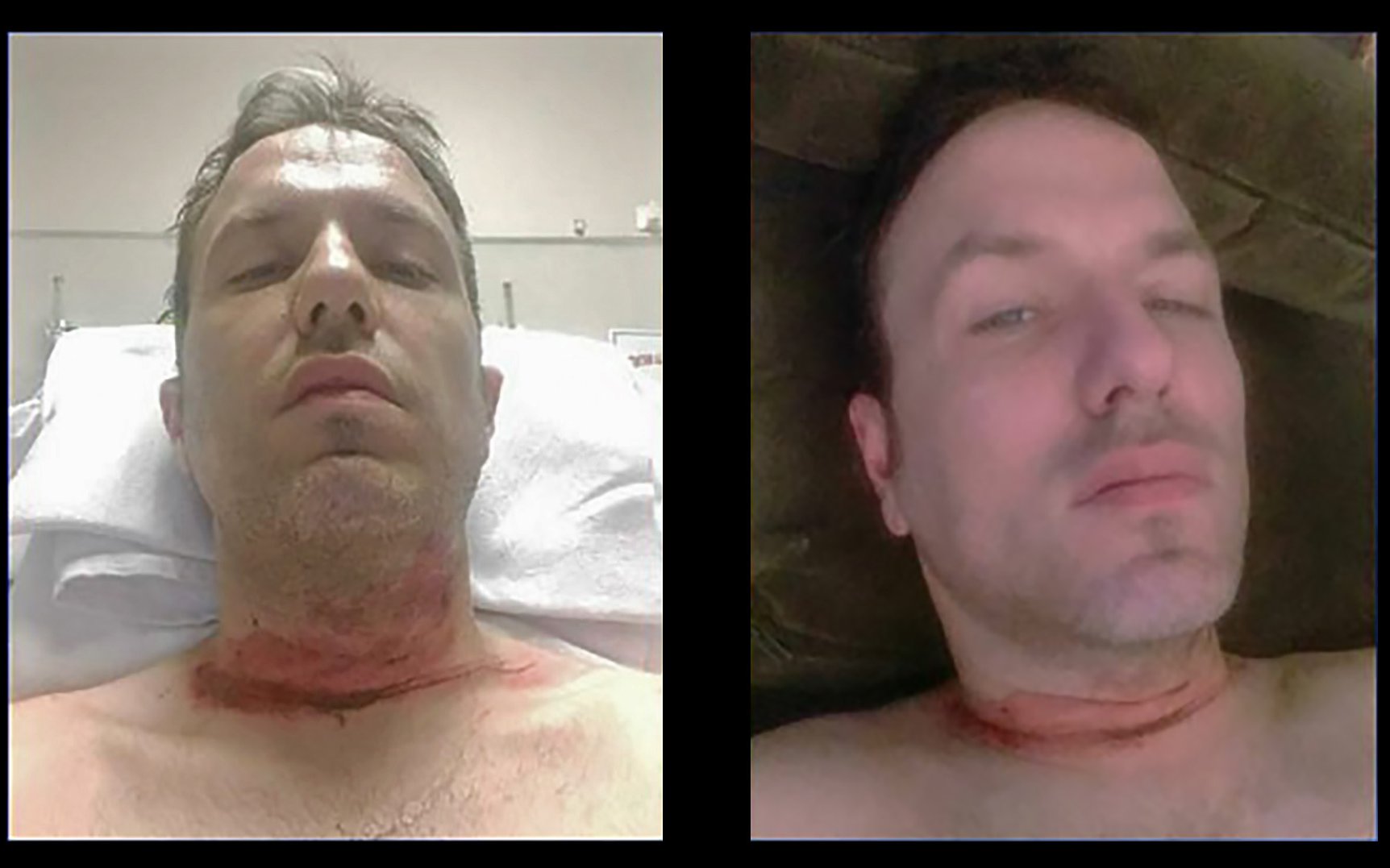 News
Barbed Wire Claimant Charged with Fraud
Stelianos Psaroudakis, the Calgary resident who claimed to have been clotheslined by barbed wire while riding the Bragg Creek trails west of Calgary, has been charged with fraud. 
UPDATE: Stelios has turned himself in to police and claimed his story was "a white lie." More on that here.
Mountain bikers familiar with the area where quick to point out inconsistencies in his story and my own online conversation with him revealed some implausible claims. He told me he had been travelling 40 or 50 km per hour when he hit the barbed wire and yet his wounds were clean and didn't even require stitches. Riders who were on the popular trails that same day failed to see any evidence of barbed wire, nor did they see Psaroudakis and his mysterious friend "Mack" walking nearly 6 km to the parking lot where they claimed to have parked. As it turns out that parking lot was closed that day.
This was apparently all an effort to fleece sympathetic individuals, primarily mountain bikers I would guess, out of their money. Psaroudakis claimed he had left his bike at the scene of the incident but when he returned the next day (or was it his friend? he told it both ways) the bike was gone. He then suggested the value of the 10-year old Specialized Stumpjumper was $8000. The photos he posted of 'his' bike were later found to have been taken from a Pinkbike buy and sell ad. 

To recoup his investment Psaroudakis started a gofundme campaign, his third, and told me he was also planning to purchase game cameras to monitor the area where he was injured. When I spoke to RCMP Constable Amy Lahoda, who is heading up the investigation, I was left with little hope that he would be charged with a crime. And she told me that the penalty for falsely reporting a crime was simply public mischief. What she failed to mention was that because of the gofundme campaign Psaroudakis can also be charged with fraud, a more serious crime with more serious penalties. 
Contstable Lahoda told me that the challenge with these cases is being able to prove that the report was false and she gave me the impression this was going to be difficult. It will be interesting to hear what evidence she will be presenting in court, and if she will share that information with me I will pass it on here.
Every mountain biker who sounded the alarm on this sketchy report should hold their head high. Without all of our squeaky wheels it's likely this would have slipped through the cracks. Constable Lahoda told me the investigation would be more thorough than usual because of all the attention the case was getting.
For more on the case check out Barbed Wire or Fraud here...