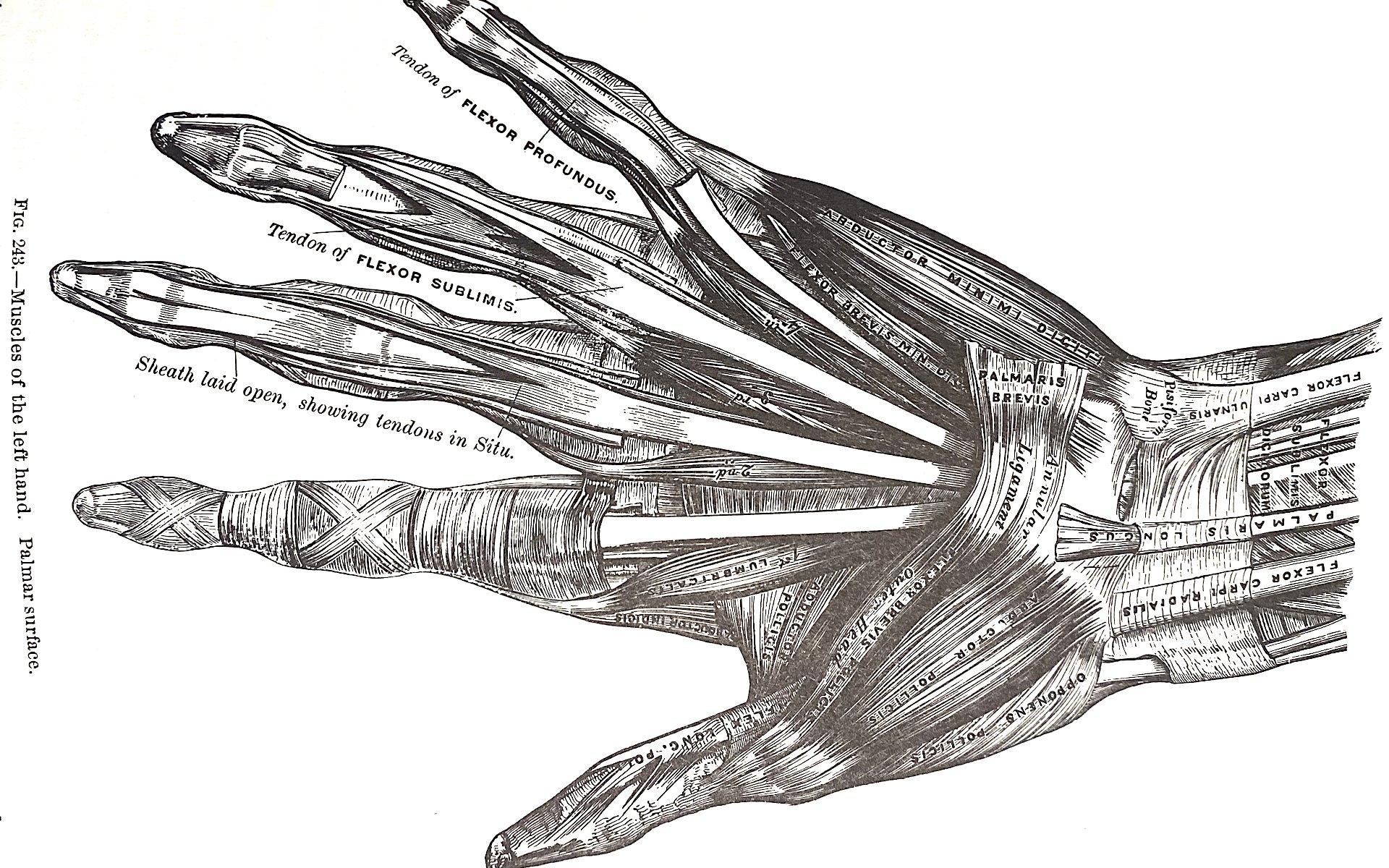 Beggars Would Ride
Back. Handed.
Back. Handed.
"I hear it's a bit of a maze back in there – trails everywhere. Do we need a map of some kind?"
"Pfffft… Dude. I've been riding there for years. I know the trails like the back of my hand."
"Oh, so, we DO need a map then."
"What do you mean? I just told you; I Know The Trails There Like The Back Of My Hand."
"Yeah, okay. Which hand? Right or Left? Do you know them both the same? Could you pick one or both of them out of a lineup of seven other similarly proportioned hands? What if one your hands was wearing a glove? Would you be able to even recognize it then? How well do you really know the back of your hand? I mean, do you spend a lot of time looking at the backs of your hands? I don't. I don't think I could tell you what the back of my hand looks like, aside from that one finger with the scar on it and the fact that I bite my nails. And 30% of people bite their nails. It's not like I'm unique in that regard. So, when you say you know the trails like the back of your hand, I feel like I need some kind of clarification here, because I fucking hate getting lost. How well do you know the back of your hands, really?"
"Man, this is why nobody likes to ride with you."
"Just like I thought. We need a map."
I didn't really have this conversation. But it was there, playing out in my head a few years ago in a hot as blazes dirt parking lot somewhere in Western Colorado, while a guy who I had previously never met was reassuring a group of us about his local knowledge. And he said that bit about the back of his hand. And I imagined the rest, because I was fresh off a visit to a doctor who told me that I was an idiot for not taking better care of my hands.
I spent the better part of three decades staring right through the backs of my bare hands as I rode. It's not a good habit. Ideally, one should be looking up and ahead, already having sectioned up the ground, committed to a line, so by the time one finds oneself actually rolling over said ground, the line, the obstacle, it isn't something to be looked at. Look up, look ahead. Body follows head, head follows eyes. But, spend enough time grinding out miles, and sooner or later you face the ugly truth that a whole lot of that mile grinding takes place with eyes looking right down through the front axle, good habits be damned.
So, yeah, I looked down at my hands a whole lot for a few decades. And, until about three or four years ago, those hands were always bare. Maybe it was a Bart Brentjens thing. Maybe it was a growing up in New Zealand thing. But I never really liked gloves. I tried to rationalize my glovelessness to more safety minded people; going barehanded gave me more reason to ride carefully and avoid crashing because my hands were going to be useless when it comes pavement slapping time, gloves are kind of flimsy anyway and in a REAL crash won't do much good, and eventually all gloves smell pretty damn nasty. But really, I just didn't like the way gloves felt. Even though a bare handlebar grip can be a pretty icky place to rest your hand - what with all the sweat, dirt, gel residue, sunscreen runoff, stray vegetation and whatever else a handlebar may get dipped into – I preferred the feel of handlebar grips in my bare hands to the sensation when that tactile connection was interrupted with gloves.
I looked down at my hands without really registering them, but looked through those two bare hands as they wrapped around the bars of a hundred different bikes. Always the same hands. Same hands in deserts and rain forests and high alpine and sheep scented pastures. Rain, mud, dust, sun. Ahh yeah, sun. So much sun.
And for all those years staring at my hands, thinking the kind of unraveling thoughts that seem to come bubbling up most freely when calories are being mulched into sweat and motion, I couldn't reliably be called upon to identify my hands should the need arise. "Mister Ferrentino, this is the County Sheriff's office. Do you know where your hands were at 11:23p.m last night? No? Would you be willing to come down to the station and identify them for us?" Cue the lineup from the movie The Usual Suspects. Could my hands really be Keyser Söze? How could I NOT have seen that? I mean, I thought I knew them, you know, like the back of my hand…
Which, it turns out, I didn't really know all that well. Looking down at my hands, they always seemed so small, so full of little bones. But when I see pictures of my hands there's a perspective shift that for some reason makes them look differently proportioned. More robust, but also unfamiliar. Thus the whole wondering about how many of us really know the backs of our hands.
But then there was a trip to the dermatologist, right around the time I had that imaginary conversation with myself in a Western Colorado dirt parking lot, and finding out that 30 years of riding gloveless had been maybe not such a good idea. This was that doctor visit I alluded to a few paragraphs back, where I had my first date with a can of nitrogen. Ah well, I winced, as a dozen small "irregularities" were burned off one by one, at least this freezing kind of burn doesn't smell like roasting skin or hair. This would become an annual ritual. That was the end of not really knowing the backs of my hands.
I now pay a lot of attention to them. I scan for freckles turning rogue. I suspiciously eyeball every pale spot, every nick, every scrape, every scar, take note of their placement, shape, size. I'm watching you, you treacherous little would-be assassins, I say, as I gently massage Gold Bond Age Defense cream into hands that I now feel are possibly waging some subversive war of retribution against me. Thirty-year-ago me sneers in contempt. Hand cream? You sad old loser. What's next, yoga?
Thirty-year-ago me was an arrogant halfwit. He had absolutely no concept of mortality, no understanding that this ride is without a doubt going to end, and his framework for parsing things like time and nuance was woefully underdeveloped. He did not realize that there might be a long decline, where every semblance of our once boundlessly elastic youth would erode away, where our hair would change color or fall out, where our skin would become thin and papery, where our skeletons would stiffen in so many strange and different ways and at the same time become more fragile, where untold indignities and infirmities would visit themselves upon us with absolute inevitability. No way of understanding this wouldn't be a "maybe" proposition; that this would, with dead certainty, happen to us and everyone we know if we stick around long enough.
Suck it, thirty-year-ago me. I wear gloves now. Every damn ride. Super thin gloves. No padding at all. They offer nothing in the way of protection in the case of a crash, but they stop the sun from trying to turn my hands into the agents of my demise. Sneer all you want, thirty-year-ago me. The clock is ticking, boy, and you know nothing. These gloves, these long sleeve shirts? They are a blessing; a benediction. Thanks to them, the ride goes on. This is no price to pay at all. Just a lesson learned late. There are years to go. Years. Decades, if I get lucky. How many? Who knows? Tick-tock, chop-chop, get after it.
Pro tip, thirty-year-ago me: Wear gloves. Get into yoga, now.