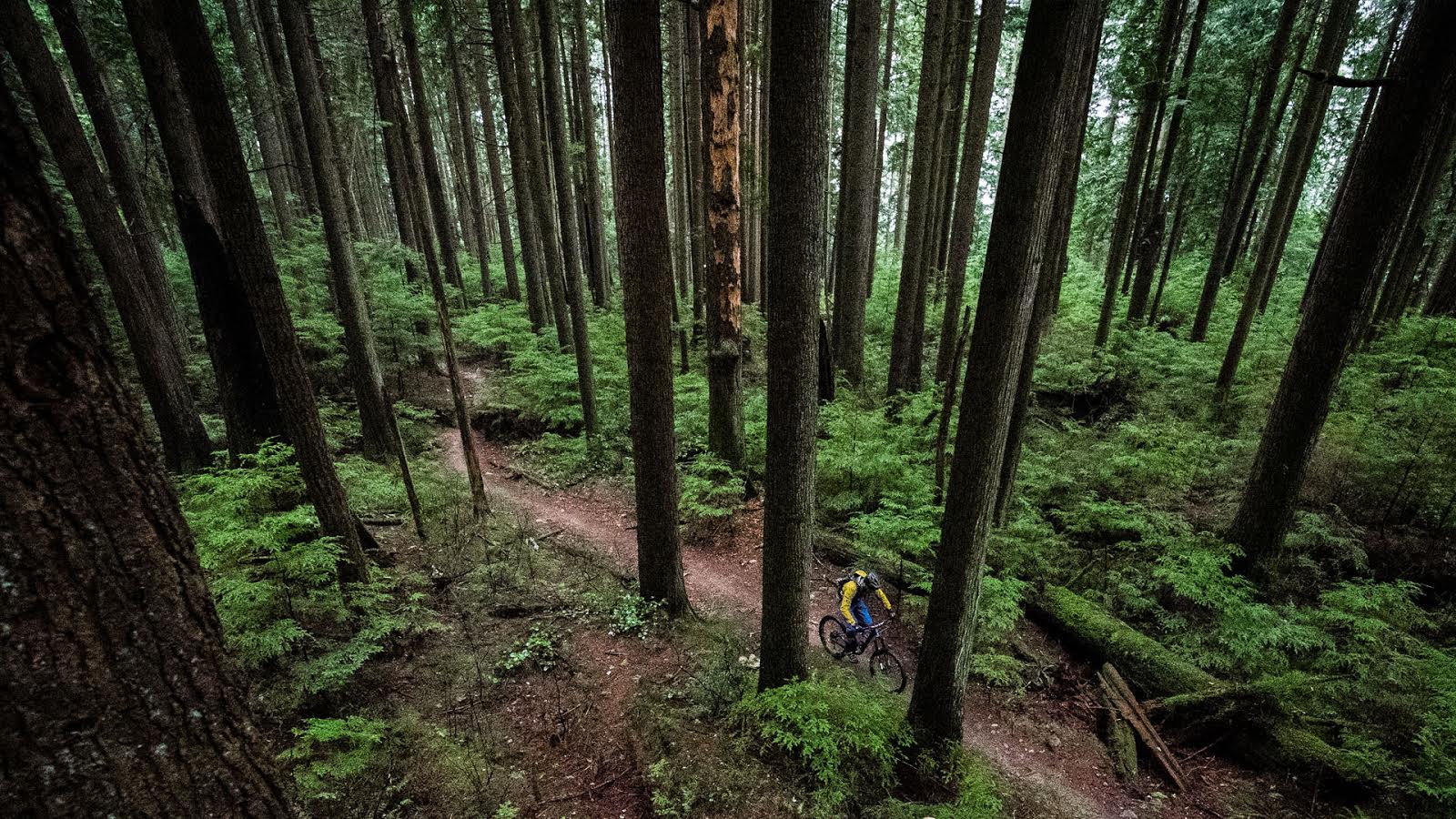 Ask Uncle Dave
You people seem to have lots of questions, and seem to have no problem bombarding our e-mail accounts with them on a daily basis. You seem hungry for advice from professional riders, bicycle industry technical wizards and, oddly, financial advisors. We're humbly flattered that you consider us to be bastions of knowledge and see fit to seek our advice in your time of need. We thought it was time to repay this generosity of faith with generosity of our own. True generosity, really. Generosity that involves more than sending complaints in the form of questions via e-mail to some people you've never met in real life. Generosity that involves answering your questions and giving you free goods for the privilege of having your question answered, which the more we think about it seems like a tremendously silly way to use our preciously finite resources.
Uncle Dave getting rad. Also kinda rad: it's a self-portrait.
I mean, who wouldn't want free advice from an expert in a particular field? And sweet crap thrown in? Well, unfortunately NSMB doesn't really have any 'experts' on the 'payroll', so we've decided to turn these questions over to Dave instead.
Dave is a true Renaissance man, in that he likes to eat with his hands and hates shaving. His many accomplishments include being a decent rider. 10 years ago. When all it really took to be a 'decent rider' was owning a full suspension bicycle and riding it down a hill. He loves beef jerky, hates professional wrestling and is ambivalent towards reality television. He has attended University (a second rate one), is semi-literate and extremely opinionated. So, if you have a pressing question about riding technique, frame geometry or real estate investments, fire away! Dave is now taking your questions.
"Are you a dentist? If so, get rid of that bike immediately. It's no good….I'll give you $500 for it."
This week, we start with a question related to the most pressing issue to ever hit mountain biking: Wheel size.
---
Dear Uncle Dave,
I have an awesome bike that I love. It does everything I ask and more. It's a 2013 Specialized Enduro. S-works. Enve Carbon wheels. Next SL cranks – she's pimped exactly to my liking. However, there is one major problem. She has 26" wheels and nobody takes her seriously any more.
I love her, she's loyal and beautiful, but I'm worried about her decrease in value. If I try to sell she'll be competing against two much cooler wheel sizes, and all the other losers trying to dump their 26" Enduros. Prices seem pretty low right now, but I'm worried that in a year she won't be worth anything and I'll be stuck with her forever.
But it's not just the temptation of larger wheels. I've played around before…experimented with other bikes…but it feels different this time. I know that if I abandon 26" now, I'll never come back. I'd love to be able to keep the Enduro and buy a new bike as well, but I barely have enough time and money to handle one bike, let alone two.
What should I do?
Sincerely,
Wheelie Curious
Bellingham, WA
——-
Dear WC,
What you're suffering from is a tremendously common affliction known as Trailside Inadequacy Syndrome. I'm glad you wrote to me because the sooner you figure this out, the better. If it gets any worse you're going to spend your evenings reading Internet bulletin boards and your Septembers hitting refresh on your browser waiting for live Interbike coverage. Worst case you'll wind up subscribing to Mountain Bike Action in hopes of scoring some sweet mail order deals. Don't worry though. We can help you. There are basically three solutions to your problem.
1) Are you a dentist? If so, get rid of that bike immediately. It's no good. Don't bother posting it online though as it will just be a giant waste of time. You're worried about it being worth nothing in a year? It's already worth nothing. Lucky for you, I can really use that sucker for parts. Just to save both of us some time I won't bother insulting you with a lowball offer. I'll give you $500 for it. Hope a cheque is okay?
2) If we want to look at the root cause to your problem, it's people. Would you care about any of this stuff if you weren't getting dirty looks on the trail? No. So stay away from Whistler and start riding trails that see less traffic. I hear the Chilcotins are pretty devoid of cyclists this time of year. Nobody will judge you for the size of your wheels there.
3) If none of that works, we move on to our last resort: Camouflage. Most mountain bikers have no idea what they're talking about. They respond to bright colours, flashy graphics and prominent logo placement. All you really need to do is get a white paint marker and write 650b on one side of your tires and 27.5 on the other. Voilà! You're relevant again. If you want to get really crazy, lay down a few "prototype"s on your frame with a black sharpie. You'll be surprised that this is all it takes to turn those dismissive trailside glances into crazed looks of envy.
But honestly. Never sell something that you love. Unless you're a dentist.
Most Sincerely,
Uncle Dave
——-
Wheelie Curious wins the Letter of the Week. Congrats! Uncle Dave has a fresh set of Loops sunglasses from Ryders Eyewear for you.
---
If you've got a question for Uncle Dave, send it to AskUncleDave@nsmb.com. Please include a photo (of you, your problem, or your wheel size) and tell us where you're from. Bonus points for mentioning your favourite beef jerky. Each time he reaches into his digital sack o' letters and finds something worthy, we'll give away something else. Remember: there definitely are stupid questions, but that doesn't mean Uncle Dave won't answer them.
Do you have another solution? See if you can do better than Dave below. And why is everyone so hard on dentists?