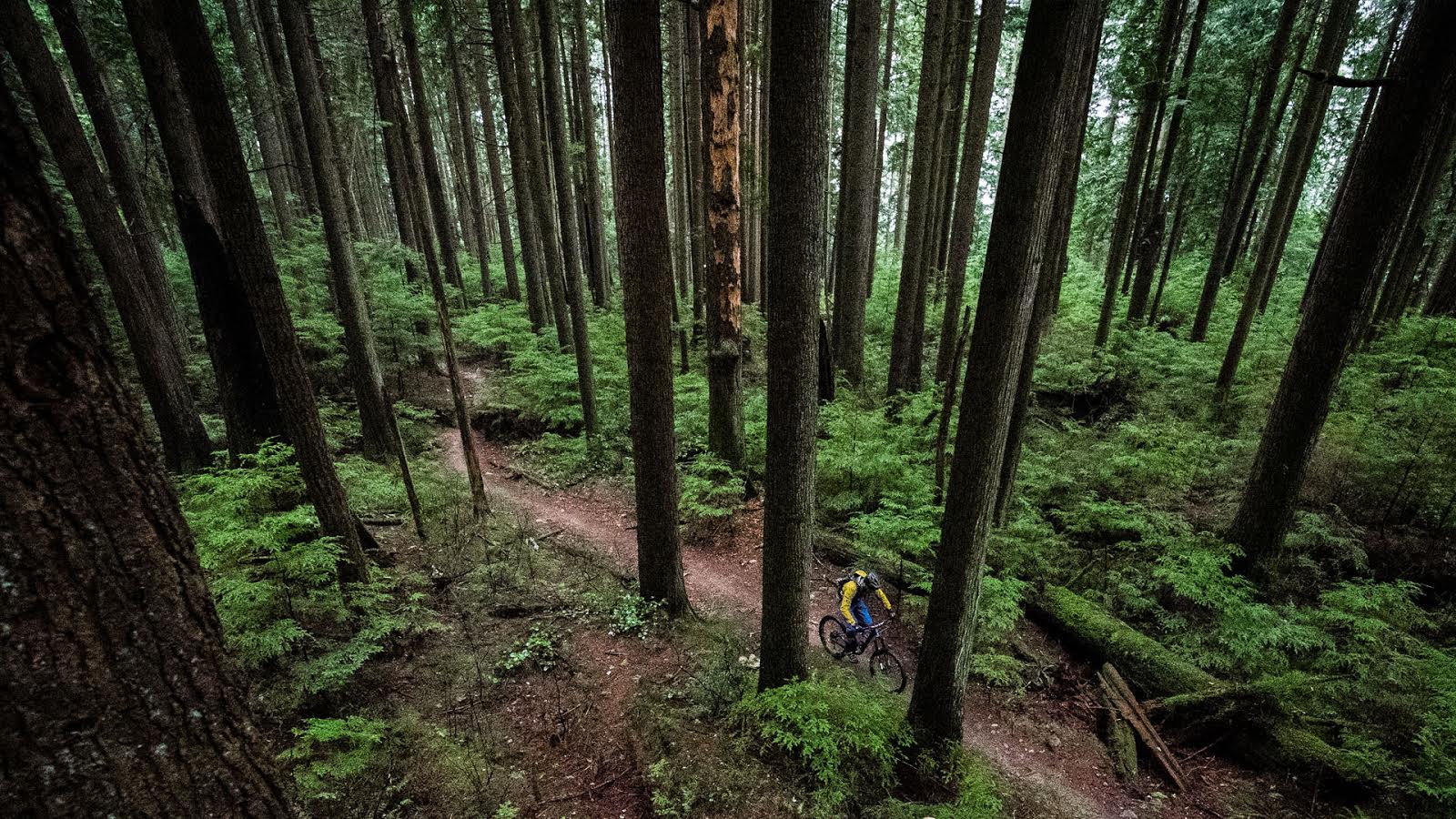 Artbarn: Kyle Quesnel
Kyle Quesnel can best be described by two memes from pop culture: first the Dukes of Hazzard, secondly the Sandlot. Action Talent, a North Vancouver based specialty talent agency, refer to Kyle and his younger brother as Squamish's Dukes of Hazzard, which is impressive because someone actually owns a replica General Lee here. We wanted to shoot an edit with Kyle because he embodies fun and general good times, which usually translates well to film. Kyle joined us for a trip to Della creek, and spent several days filming locally in Squamish on the trails and at his backyard jumps.
Kyle, like the good ol' boys Bo and Luke, likes to pin it. The Sandlot reference comes from having the mountain bike equivalent of a backyard baseball diamond, in the shape of a giant purple roll in and the town's biggest and best shaped dirt jumps. Most of the serious dirt jumpers in town have been riding back there, most have even helped shovel and shape. The backyard was featured in Drop In Season 5, and Chris from AC Stonescapes regularly donates machine time.
Kyle's work ethic and riding prowess was impressive during shooting, made exponentially more so by the fact that his shoulder was blown. It was so delicate he had to manage how fast he raised his arms, as to avoid dislocations. Fast forward to fall, Kyle has just recently had surgery 6 weeks ago, and is in his first stage of rehab. We are excited to film and edit with him next season when he is 100% strong and good to go.
---
What's your preference… wet and loamy, or dry and dusty?