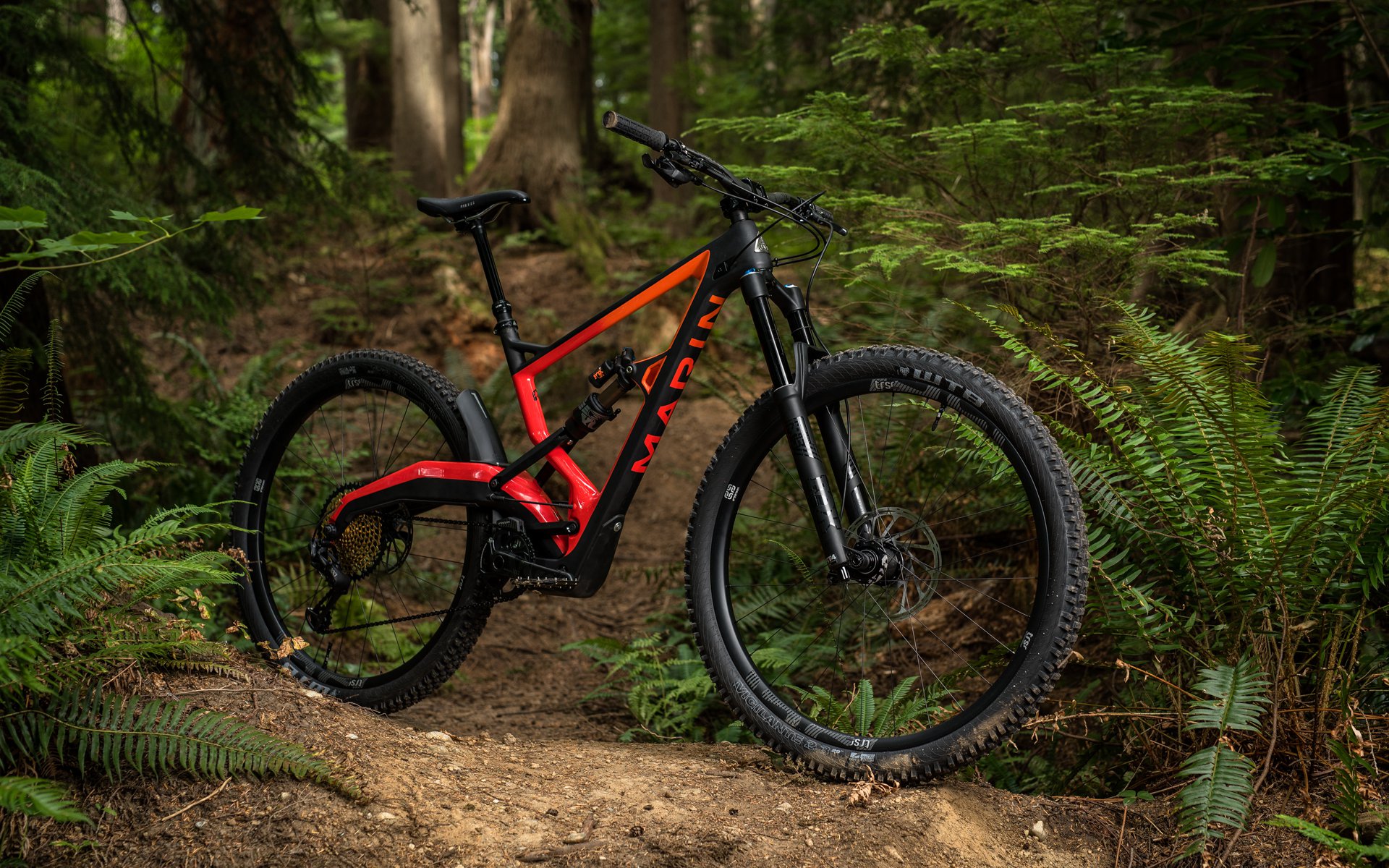 FIRST IMPRESSIONS
ARRIVED: 2018 Marin Wolf Ridge
To my eyes the 2018 Marin Wolf Ridge is the most interesting looking full suspension bike in years. Well over half the bikes currently on the market look like a 1994 Turner Burner, with even more adopting that outline for 2018. The Wolf Ridge is truly different in appearance and, according to Marin, in performance. I haven't thrown a leg over the bike and the contrarian in me loves it already. The more comments I read sh*t talking how it looks the more I'm attracted to it.

A part of me misses the primordial days of janky suspension experimentalism" - Perry Schebel
First Looks
For a solid break down and initial riding impressions on the Wolf Ridge's completely different NAILD R3ACT Gliding 4-Bar suspension design, check out Cam's write up from their product launch here. 
The Build Up 
The attention to detail from the factory is impressive. It took seconds to hook in the dropper post, the bike shifts perfectly out of the box, the headset bearings and cups are abundantly greased and the stem bolts already had copper anti-seize on them. Absolutely no warnings, concerns or complaints in putting the Marin together.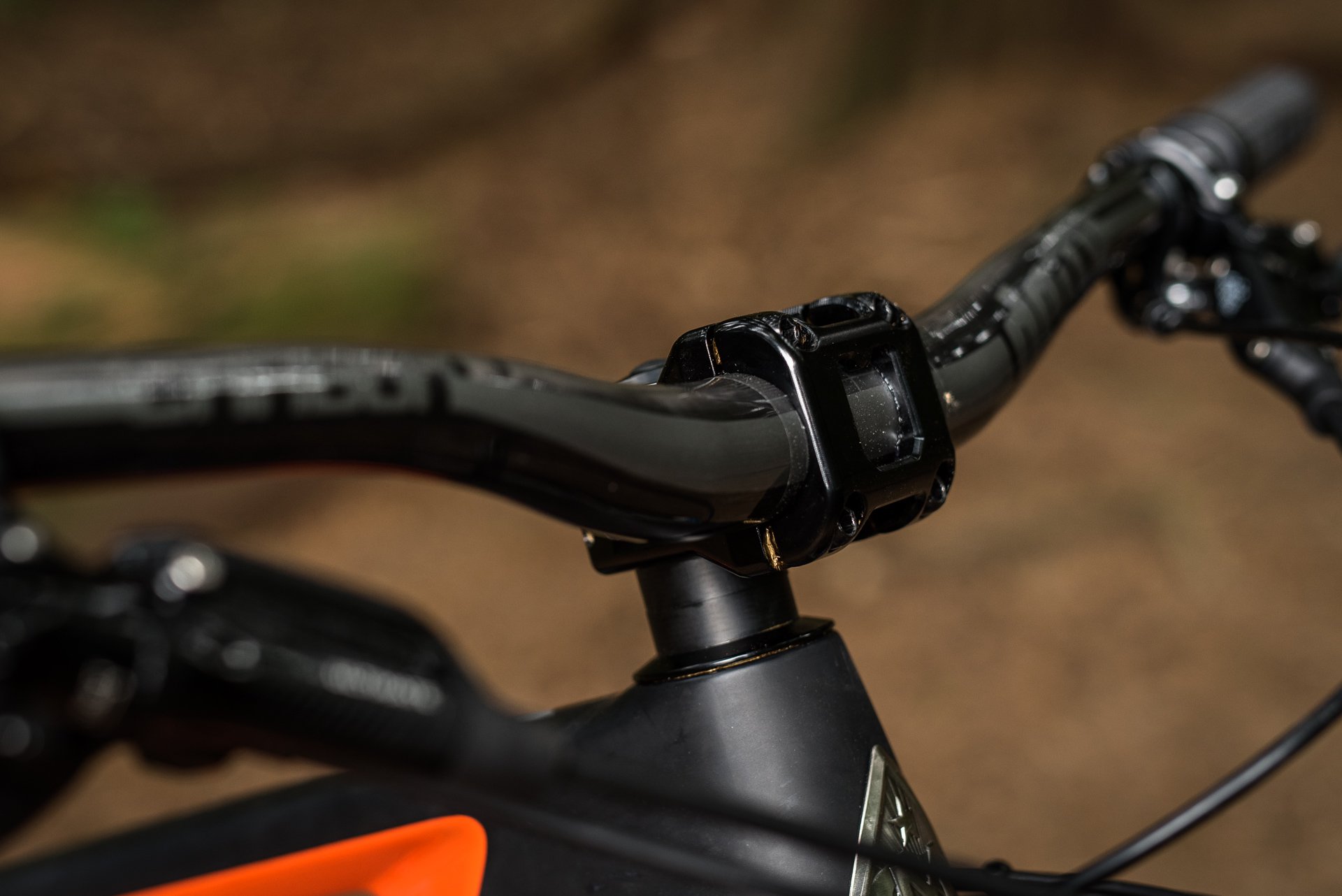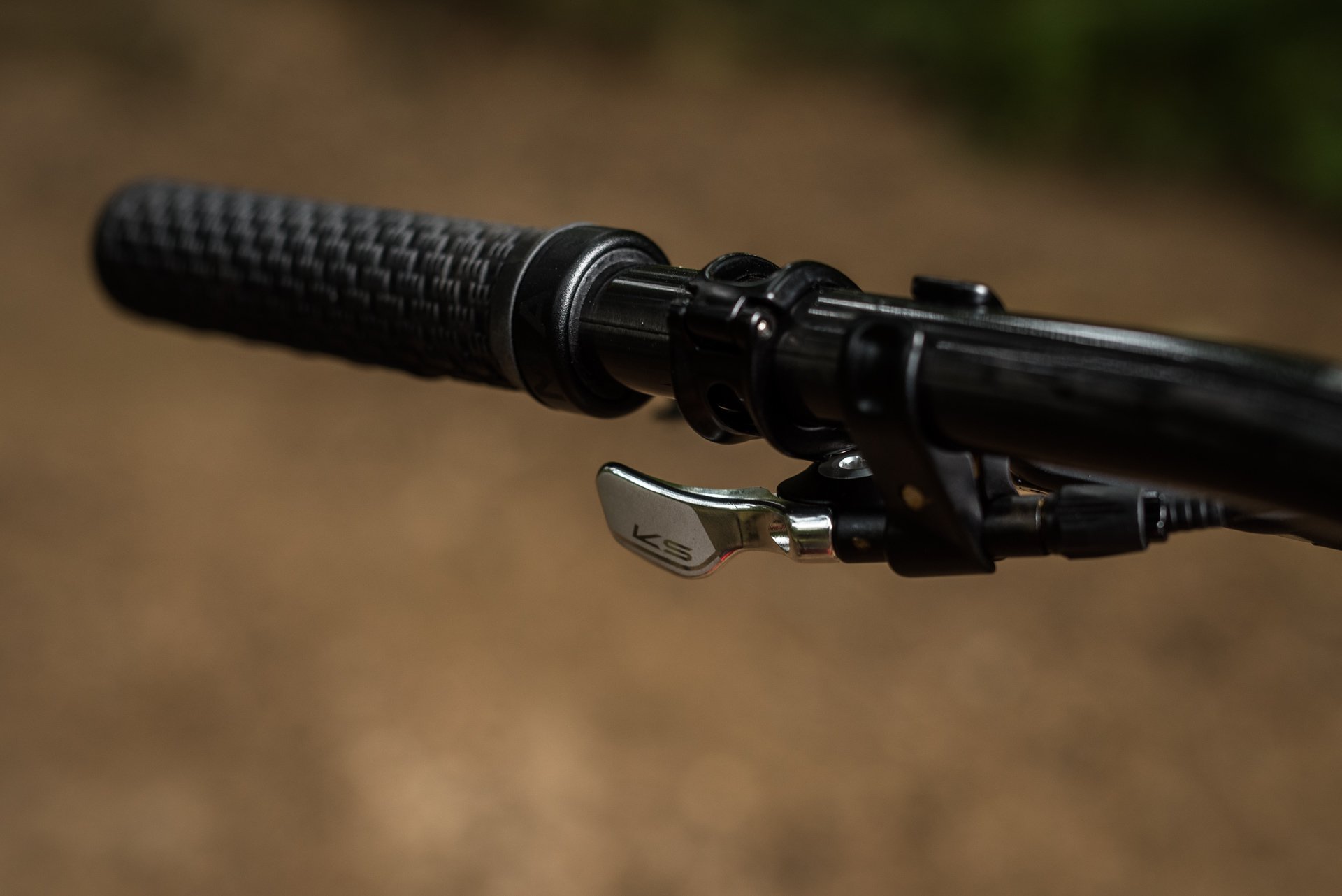 Eagle
All three models of Marin's Wolf Ridge are SRAM Eagle builds and for those turned off by the GX equipped Wolf Ridge 8's $5200 (USD) price I'm sure there will be a lower-priced NX Eagle model next year. Eagle is the obvious choice for any 1x specific mountain bike and there certainly isn't anywhere to put a front derailleur with NAILD's suspension design. 

It looks much less offensive in person" - Cam McRae
The Trendy Complaints 
Ask Knolly, Kona, Yeti, Banshee or any number of other brands about sending a bike into the world without a usable water bottle mounting position. First there is denial; surely people will love the amazing ride of our sweet bike and hydrate via a pack on their fanny or back! Then there's feedback. Then there's the big decision; redesign the fleet or bust a wheelie and ride off into the sunset with both middle fingers in the air knowing you're putting your best bikes forward. 
I generally ride with a bottle but I'm happy to use a hydration pack in testing Marin's unique design. 
Trendy complaint number two is fresh for the 2018 model year and it's going to be the hottest thing this season. Why spec SRAM's Guide trail brakes when the new CODE model is awesome? More power, better modulation, more power and did I mention more power? The Wolf Ridge is a 160mm bike with a 66.5 head angle and a 1206 wheelbase. As well as it is intended to climb, it is going to go downhill fast. 
Things That Make Me Go Huh?
Super steep seat angles aren't for everyone and the 73.5° STA that Marin claims with the saddle height about equal to stack height is reasonable by most accounts and about perfect for me. I do find the choice to spec a dropper post with as much rearward offset as the 'custom-offset' KS Lev on all three Wolf Ridge models quite strange. How strange? It's almost as weird as seeing a KS Lev on a bike that would list locally at around $11,000 (CAD). 
The other really surprising spec choice is the choice of 2.3" WTB Vigilante and Breakout tires adorning the Marin's carbon e*thirteen wheels. I've never ridden either of these WTB TCS tires so I'll obviously reserve comment on their performance for the review; it's just that in my shop experiences any tire spec other than Maxxis or Schwalbe makes it harder to sell high-end bikes. 
The Wolf Ridge is already going to require a lot of effort at the dealer end to educate potential customers because it is so fresh and different. I think the rest of the spec choices should reflect that. 
Anticipation
I can't wait to get out on the trail and ride the bike that had a test writer saying "they wish they had never used to the term game-changer previously because in this case, it's actually true" or as Cam stated "I wouldn't hesitate to saddle up this machine to ride in virtually any terrain. There is something unique about the way the suspension performs that I'm eager to explore further".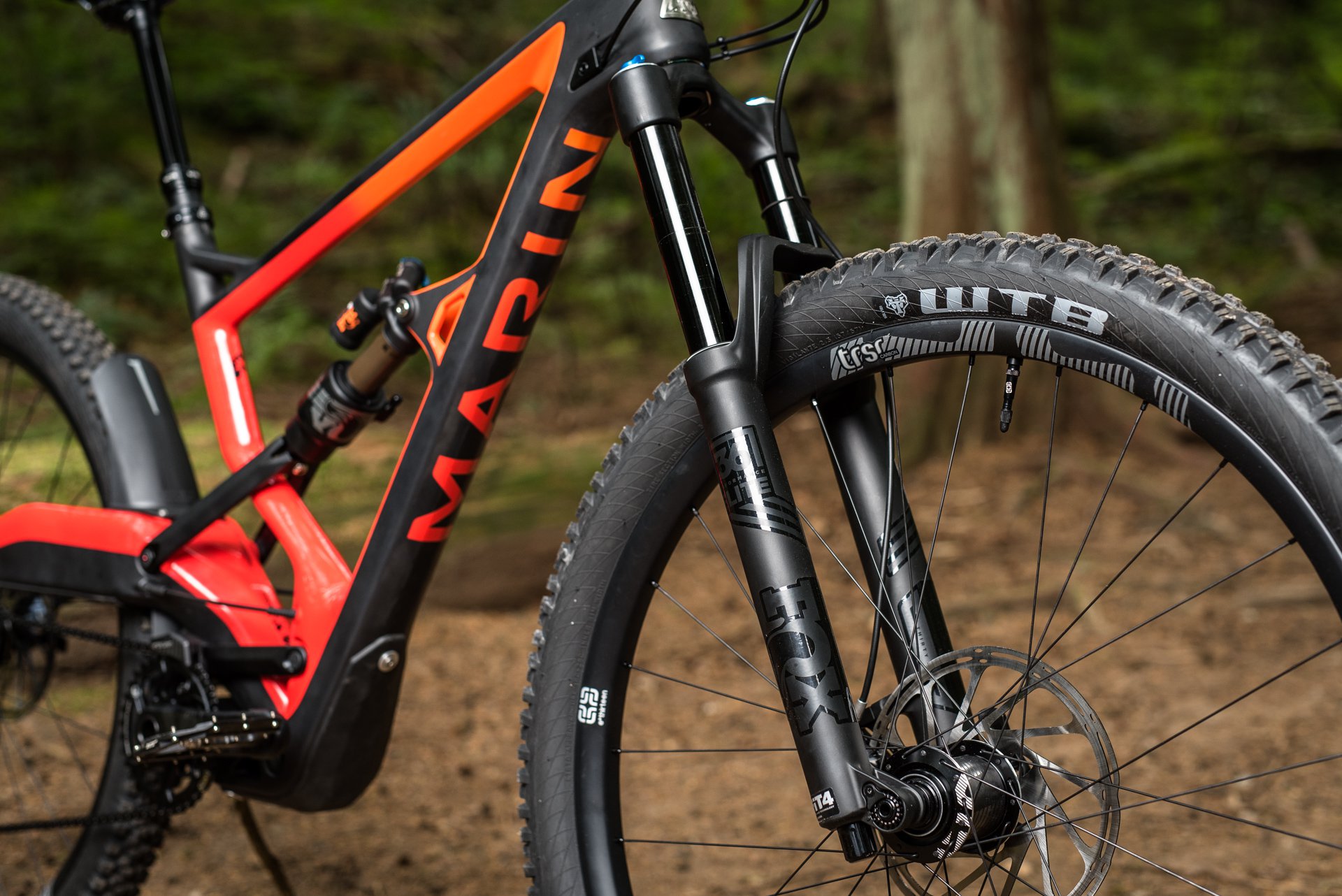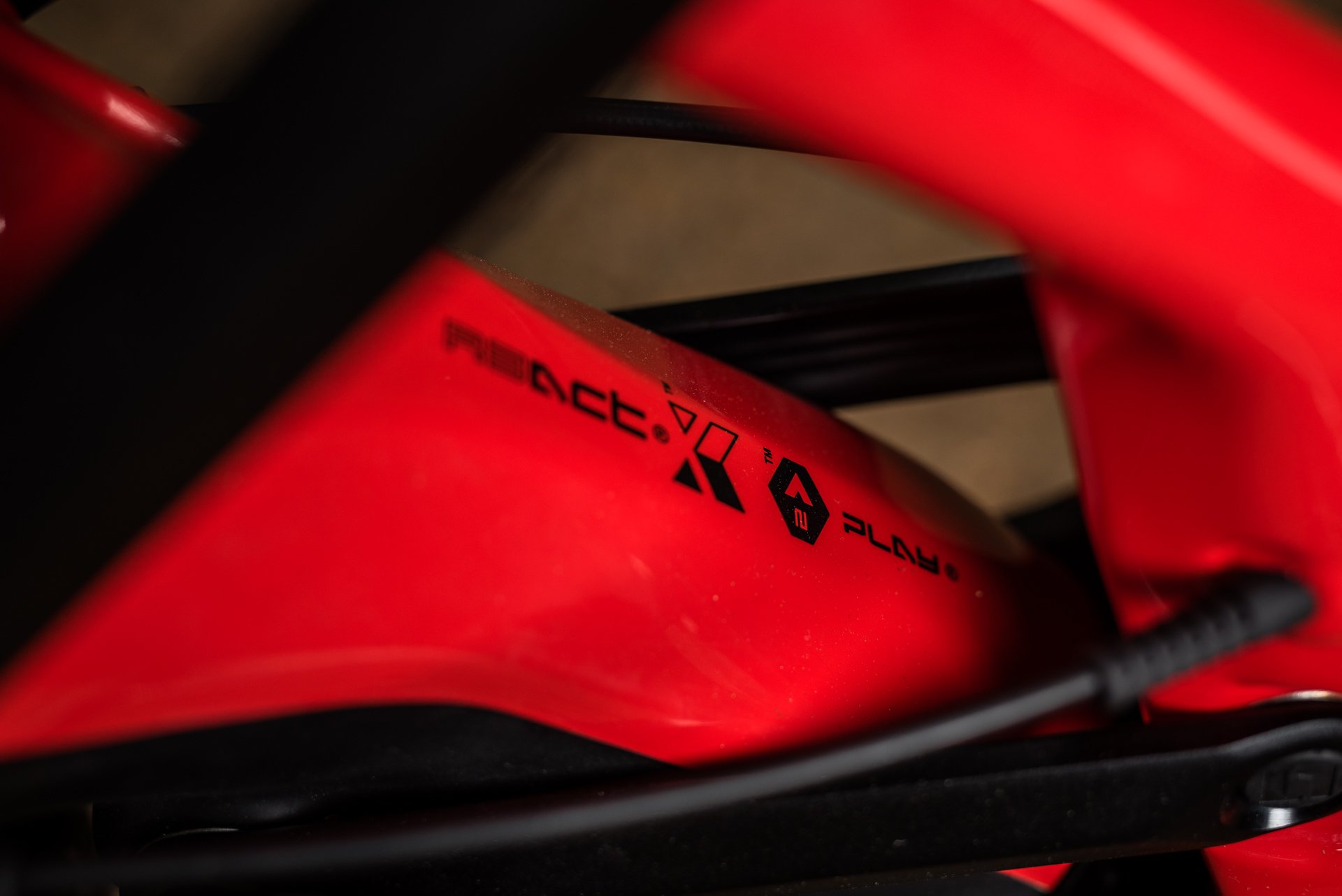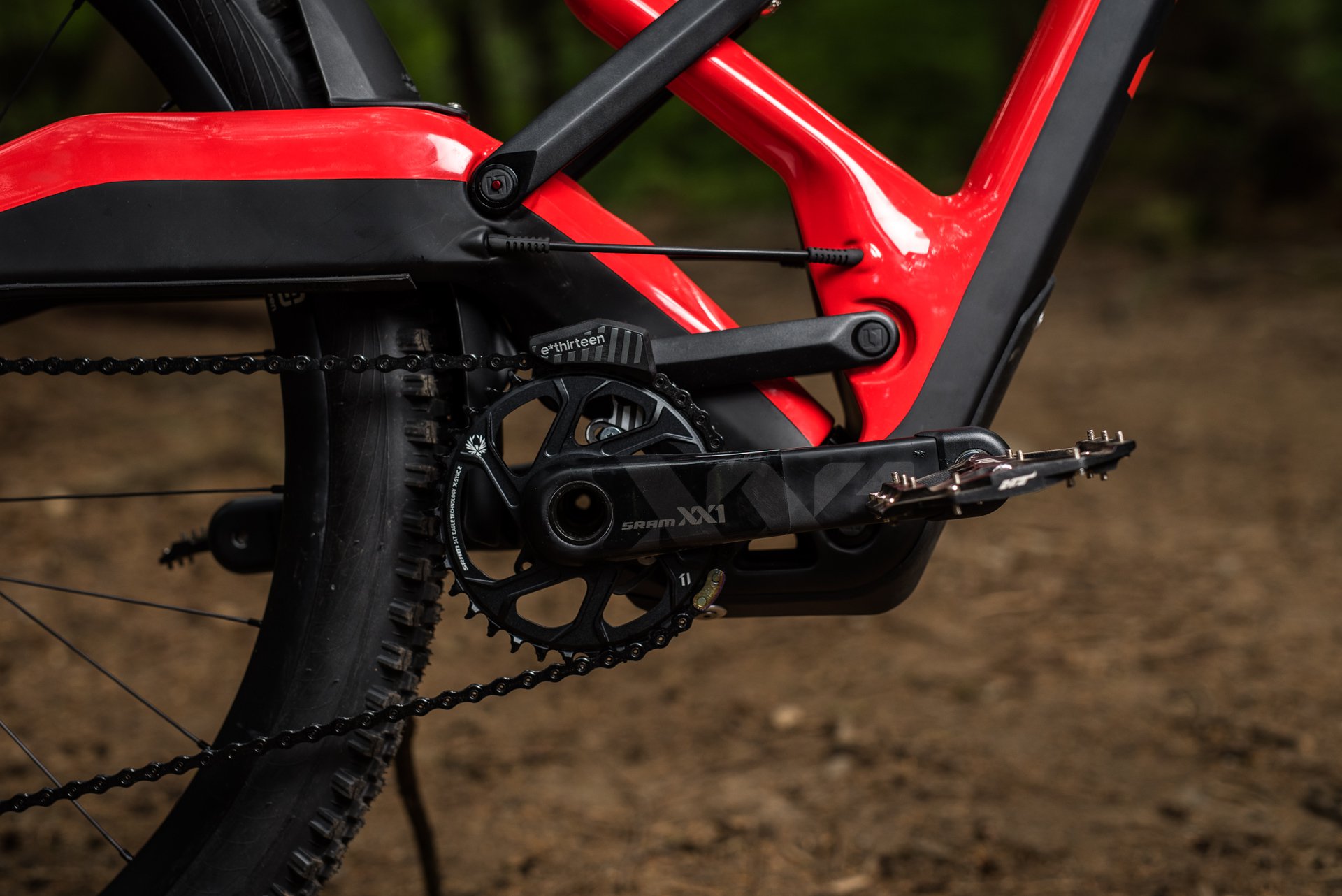 I don't care how the bike looks if it performs anything like advertised. Especially the climbing claims of this long travel 29er platform. I do care how the bike looks because it's a major departure from normal and that's exciting. 
It's going to be an interesting few months. For more information on the Wolf Ridge lineup check here.