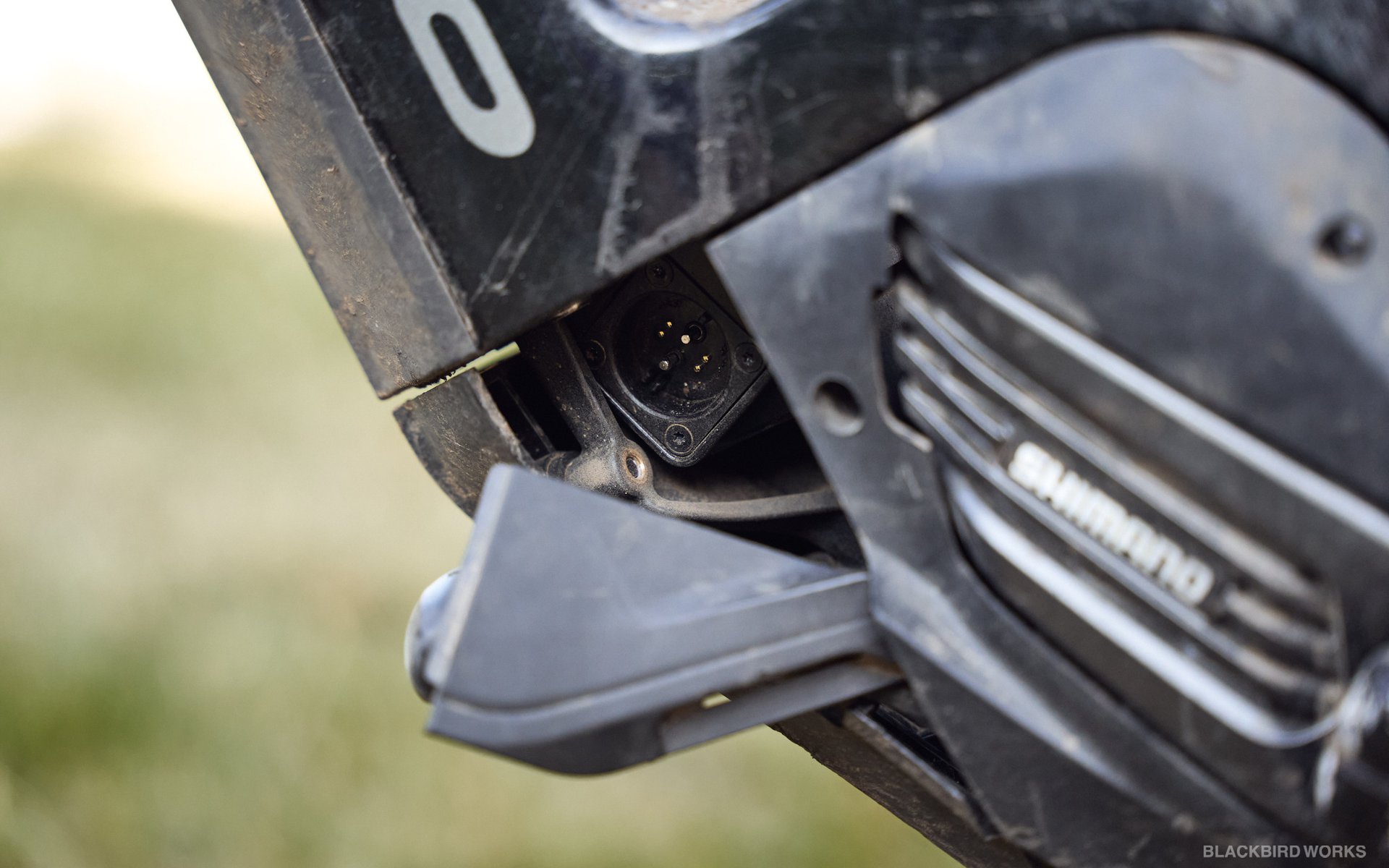 EDITORIAL
Are We On The Cusp Of Transferable Warranties?
T-Boned
"Did you read Trevor's review of the Norco Range e-bike?" No, I'm definitely not the target market for that piece. "Oh, it's just that in fifty rides he broke the frame, had two batteries replaced under warranty, and then had the motor replaced under warranty as well but only after doing a series of tests to prove there was something wrong with it, and he still recommended the bike. What do you think about that?" Uh, I think I should probably read his review.
Trevor points out that he actually only had one battery replaced under warranty, he "experienced battery failure twice" but once was a user error*. I'll also note he didn't actually break the frame, but Norco did replace a seat stay assembly to resolve a tolerance issue leading to bearing slop. That's a guaranteed warranty replacement to the first owner. If someone purchased a used Range VLT and had the same issue they could probably save themselves from an expensive replacement bill by applying a few cents worth of sleeve retainer. The rest, for anyone who didn't read Trevor's Range VLT review, is true though. Yes, a motor and a battery, all replaced under the manufacturers' warranties against defects in materials and workmanship.
*An earlier version of this piece suggested two batteries had been replaced -Ed.
Maybe that's all well and good for the original owner with the 3-year frame warranty, 2-year Shimano STEPS motor warranty, and 1-year battery warranty on the 13,000 CAD Norco Range VLT but hang on a moment. If you bought the bike used, a Shimano STEPS Ep8 motor is 1420 CAD out of warranty. The 900Wh batteries that T-Bone was using are 1700 CAD a piece from Norco. What happens six months from now when Trevor's obsession with being faster than Cam forces him to upgrade to an e-bike with the next generation drive system? How much of that 13,000 CAD sticker price is the next sucker going to absorb with the spectre of 1.5K motors and 1.7K batteries hovering in the background?
E-Influences
The influence eMTBs have had on mountain bikes in general is massive. And here I'm not weighing in on the culture shift from human powered to battery-assisted bicycling but specifically the meat-powered mountain bicycles themselves. I have, of course, come armed with examples. My favourite is single crown steerer units (CSU - steerer tube, crown, and stanchions) that don't creak. Once we went from riders in certain geographical areas regularly creaking CSUs to riders everywhere, suddenly there was motivation for suspension companies to cut their warranty rates by adding a few grams and expending some engineering time getting it sorted. Folks are still making their CSUs creak, but the numbers are way down, especially if you take the hit and buy an e-bike rated fork. Yes, I too think 'e-bike rated' shoes, helmets, chamois, and so on are stupid. But e-bike rated forks have made a difference.
Another win, for many riders, has been Shimano HG+ shifting. For decades and decades we were expected to let off the pedaling power a bit when shifting gears. Thumbies, triggers, GripShift, or brifters this has been the reality for every multi-speed cycling discipline until electric bikes arrived with the "It's You, Only Faster" battle plan and enough torque to pop chains and crack cogs. Suddenly Shimano is shipping drivetrains that can smoothly shift under 85Nm of load. All the better if the competition's drivetrains can't survive a parking lot test under the same circumstances.
And yes, e-bikes, and specifically accommodating the motor and battery inside a small-person's frame package, are absolutely responsible for the mass adoption of the Trunnion-mount shock but balance that with the fact that budget-friendly full-powered four-piston brake systems are readily available and I take solace in the fact I can still mount my SRAM Code-R, Magura MT5, or Shimano MT420 brakes on a plethora of rigs that haven't been trunnioned.
I also, as a big fan of running mixed wheel sizes Credit e-bikes with the general acceptance of MX/mullet configurations.
I can't help but wonder if the motored-crowd isn't going to do mountain biking another solid in general. First of all, I envision a battery-powered extension of warranties for e-bike rated products. One year warranty on the CSU for a Fox 38 fork rated for motor assisted bikes? Not if the e-Zeb is covered for two years and I've heard some companies are considering much longer than that.* I don't know about you, but I'd take a 100-200gram hit to double, triple, etc. the warranty for the fork chassis on my 100%-me-powered machine. As more options abound, guaranteed minimum riding hours is an obvious differentiator for drivetrain components, motors, and batteries a like. At least the first product category could benefit everyone riding bikes on the trail.
*Assuming prescribed routine maintenance schedule is followed.
But what's the point of having longer warranty periods if the rapid evolution of power, runtime, and weight savings has the most dedicated e-bikers swapping rigs regularly to stay ahead of their riding friends or put the hurt on the affluent pack at the BCBR Mega Volt race? Flipping mountain bikes frequently can already be a heck of a hit to the pocket book, but what's the battery-powered, pedal-assisted penalty to the resale price? The obvious answer is to make warranties transferable, and if they're going to be transferable for motor-assisted bikes than lets assume the same goes for self-powered peoples.
Let's go two steps further. Lifetime warranty. Who's lifetime, mine or the bikes? If the frame is made to last ten years without defects in manufacturing or materials, within a certain performance window, no matter how much it's ridden and by how many riders, then say that clearly. And let me sell it to my friend, and allow them to sell it to their friend, and so on and if there's a failure due to a defect, like a bad weld, in that time frame then honour it. And aside from manufacturers' warranties, let's get a guarantee for a minimum supported life from last manufacturing date. This stuff is evolving quickly so provide your original customer with the backing so that when they sell their e-bike, the motor, battery, display, and wiring will be available for purchase for X years. I know a fair few folks who recycled suspension forks way too soon because non-Boost chassis were supported for about 3 hrs after the last 100x15mm fork was sold.
I personally have zero interest in powering a mountain bike with anything but my own leg strength. I am actively against adding a charging port and an expiry date to my play time in the forest. But, I'll happily accept improvements in mountain bike components being driven by blender-equipped mountain bicycles. Vitamix me those beefier higher volume tires, big brakes on a budget, tougher all-steel drivetrains, forks that don't bind or creak, and even a focus on more budget-friendly hub drivers than can take a ton of torque.
So lets say the next new thing is transferable warranties. Who's going to administer that though? The shop the bike was purchased from or the manufacturer? Will there be a nominal admin fee to cover it? Will every part need to be registered individually or could you simply request a receipt from the shop with your name on it instead of the original purchaser's in the event I need to submit leaking brakes, a creaking fork, a dead motor, or a battery that won't hold a charge? I certainly don't know. But I'll bet the first bike company to start offering a transferable warranty will lay it out for us loud and proud and then the industry wide pile on won't take more than a year to catch up.
Who's going to buy a used eMTB with no warranty when they can buy one with warranty and crash replacement support in place? Who's going to buy a used fully person-powered mountain bicycle with no warranty when they can buy one with warranty and crash replacement support in place?