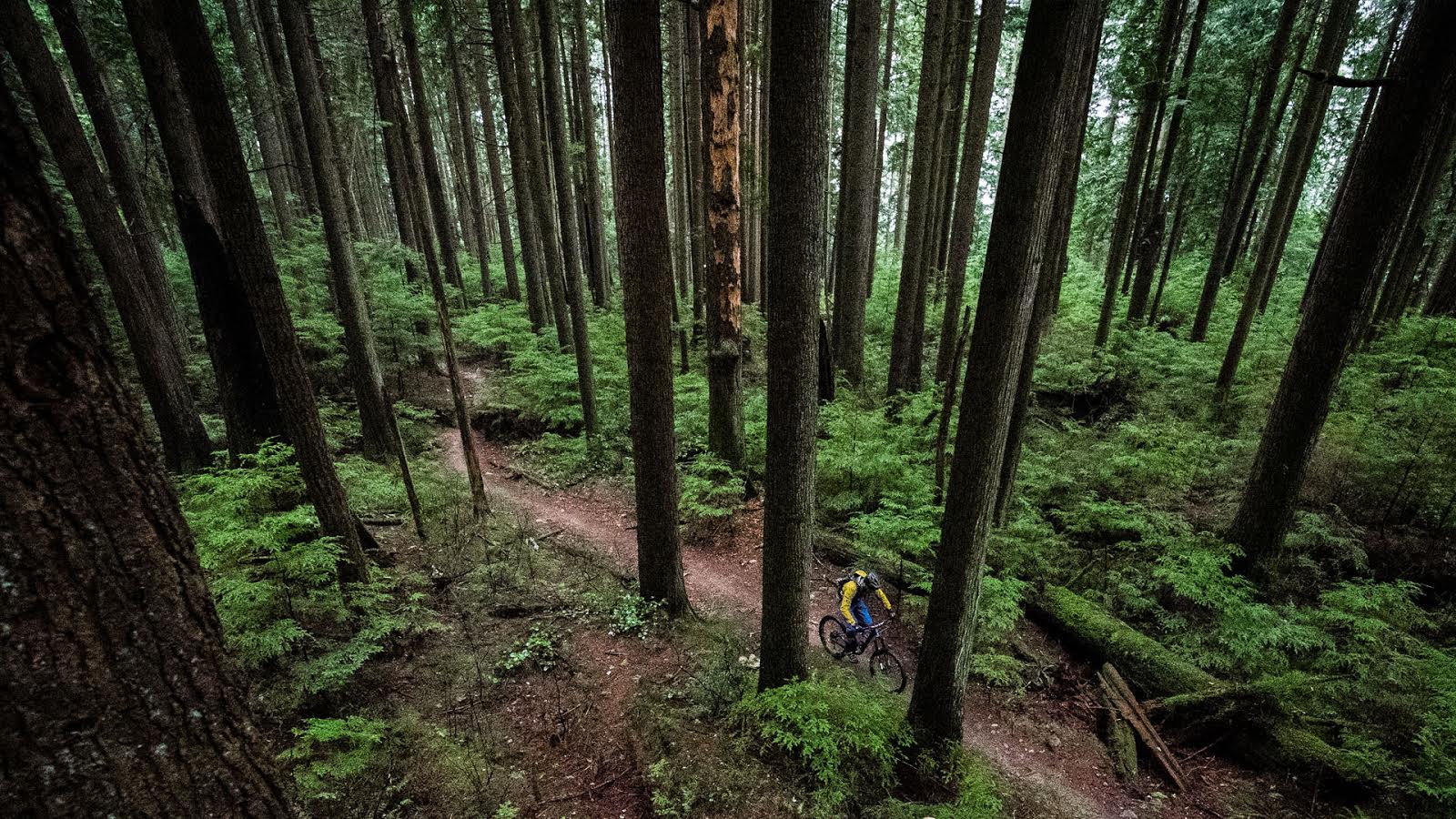 Are 'Disabled' People Who Ride E-Bikes Just Lazy?
Let's start with some happy thoughts. On my way in to work today, the CBC told me that the City of Nanaimo is working towards creating a bike park that will be named in honour of Stevie Smith. This sounds pretty awesome. The Steve Smith Legacy Fund is involved, so donations there will probably help make this a reality. You should think about making one. (note – one way is to pick up some #longlivechainsaw and Stevie Smith decals from our online store. We have already donated $2500 to the fund thanks to our readers' generosity. -Ed.)
Now on to our regular shit sandwich.
Dear Dave,
Not sure if you can answer this but why do you believe people defend ebikes with "It helps them (ebikers) get on the trail or else they could not been able to", just because they are a bit out of shape or older yet still physically capable riders?
Here comes the rant:
There are people disabled or amputees handcycling up hills and trails without any electric assistance or motor of any sort, just arm rowing.
Ive seen several other reasons such as:
"Well I only have one lung" or " I have a breathing problem" well buddy a dust storm might kill you on that trail or even being downwind in the midst of spring in a pollen hell hole.
Well my knees hurt due to (insert surgery/ joint problem)" well buddy I broke my collar bone and guess what? I couldn't ride for a while. Tough luck, I found new hobbies.
One if my buddies is over weight and struggles but that was his propose on buying a mountain bike, to exercise and lose weight. He was the one that got me into mountain biking. Now I am more advanced than him but I never drop him if I ride with him, I know what type of riding we will be doing and I have no problem with this.
Are these people really in need of electric assistant on trails?
Seems like more pure lazy convenience as time goes by.
Onecrazypedaler
---
Dear Punctuation Mishap:
I feel like a crazy tactic has started to drift into any difficult political discussion. A group will scramble around to find one little fact that sounds unassailable and alludes to a moral high ground that can be used to justify their position.
Well Golly! Women can't just be havin' abortions any old place. What we need is hospital style clinics so thick with regulations that none of them can actually exist in the real world! It's all about safety! You want safety, don't you?
Jimminy crickets! We can't have people votin' without proper identification! Think of the sanctity of the electoral process! You want fair elections, don't you?
What do you even call this argument/logical fallacy. The reverse strawman? The sacred cow? You can see where this idea came from. Nobody can have a problem with somebody with a physical impediment using an e-bike so why not use that as the entire justification for their existence?
But the people on the other side of this aren't much better. Their argument tends to go something like "Fine. If you're okay with nobody riding a mountain bike anywhere, ever, you should feel free to ride your motorbike* across an alpine meadow in the middle of the wilderness while scarin' bears, hikers and orphans."
Or the ever popular (so popular, you alluded to it in your question) "I guess if you're some kind of half-man who needs a motor to help you ride up a hill, those e-bikes must sound awfully appealing. A true mountain biker would never use somethin' like that, but I guess we can't all be true mountain bikers. Plus, I was able to use all the money that I saved by not putting a motor on my bicycle to put a lift kit in my pick-up truck."
Why can't we just talk about e-bikes without getting into silly arguments and name calling? Can we agree that even an incredibly well-crafted insult will do little to bring the other side around to your point of view? Might it be possible that there exists a world where e-bikes are okay in some places, not okay in others? And maybe even decide that not all of the people that use them are sexual degenerates and lowlifes and have just figured out that an e-bike is a tool that works for them? I know. This is a crazy idea.
Sorry,
Uncle Dave
---
*This is another great modern tactic. If you can just put a label on something that sounds really bad, and if you keep using it, people are bound to see the genius in your viewpoints. Just keep calling e-bikes "motorbikes", because those things are totally the same as a CR450 and this makes total sense. And if you keep calling her "Killary" or "Shillary", people will totally see that you're a political mastermind and Drumpf is going to win in a landslide.
Once again, Uncle Dave is running a little light on useful questions. I'd love to build the question sack back up, and it seems like you people need a little friendly reminder every once in a while. And remember. We're generally not super impressed by your awe-inspiring wit.
Editor's note – our use of the word "disabled" in the title is a quotation from the question. It's not a term we use in reference to those whose abilities differ from the mainstream, because isn't that true of all of us?
---
Onecrazypedaler – as compensation for the smackdown from Uncle Dave you win a Giro Truant Jersey and Short combo. Not so bad? You could wear them on your ebike.
New Truant apparel from Giro. Some sophistication and style for your offroad adventures. Ink not included.
Do you have a question for Uncle Dave? Make it good and send it here…
---
I'm sure none of you have opinions on ebikes…