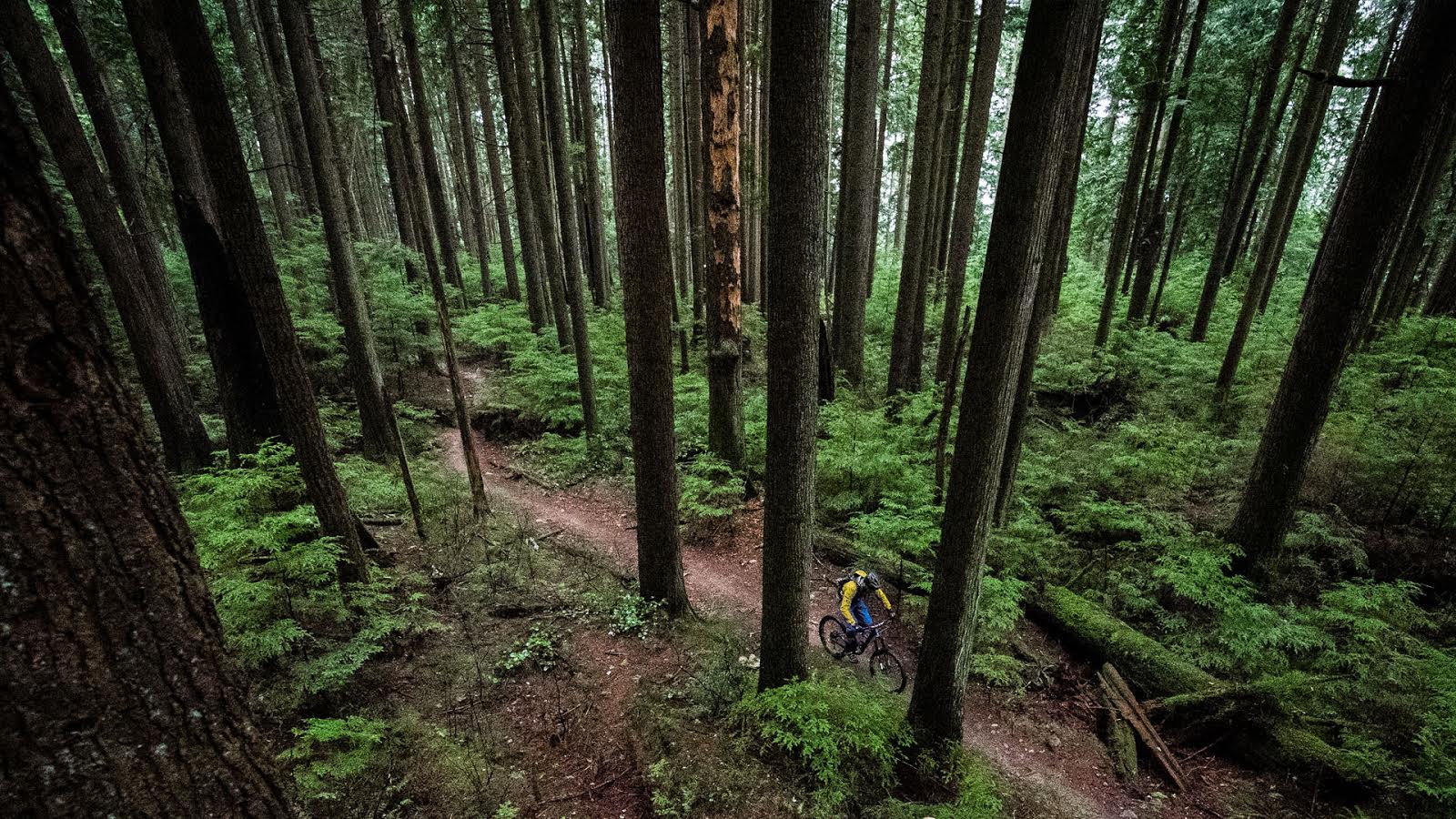 Arc'teryx Alpha FL Jacket
If you're like me, you're probably getting fatter as you read this. It's the season of shorter days, crappier weather, and nanaimo bars. When the internet's anonymous tough guys become twice as douchey, and bikes start to sit longer between rides. But inject the right gear and a bit of motivation (read: buddies who cajole you non-stop into riding whenever the storms let up) and you might be able to fight back against the winter layer accumulating underneath your belt.
The Arc'teryx Alpha FL Jacket is designed for "climbers and alpinists" and FL stands for Fast and Light (though I could think of another. So even though this isn't a riding-specific jacket, it is a good example of a crossover piece that works perfectly for MTB if you're looking for waterproofness (you're always looking for breathability). It is a 3-layer shell constructed using Gore-Tex Pro (Gore's top tier membrane) with a trim fit and minimalist features; this jacket is all about performance without letting zippers, gussets, and other bulk-inducing elements get in the way. That doesn't mean it isn't carefully designed or lacks what we need, it just means they aren't obvious or obtrusive.
Arc'teryx's track record for design and quality is uncontested, and the Alpha FL is no exception. I will, however, speak up on behalf of the durability of other products I've owned: a soft shell fleece that saw eight years of use. My current go-to ski jacket that is now nine years old and still going strong, and my 80L pack which has seen a lot of abuse since I got it in 2001 but still looks great and hasn't slipped a stitch. If something does fail, they stand behind their gear and will repair or replace it.
Many people complain that their gore-tex jacket or whatever no longer repels water after several years, but you have to take care of it: wash it with the right products (Nikwax or otherwise – NOT regular detergent) and put it in the dryer after. Mud, sweat, campfire smoke, etc – these things all impede the Gore-Tex membrane's ability to work properly. This isn't unique to Gore-Tex, it's true of all waterproof/breathable membranes. Do you have to spend $450 to get a jacket that works? No, but Gore-Tex Pro is the swanky stuff – so much so that this jacket comes without pit zips. Lofty ambitions, Arc'teryx.
I've been riding the Alpha FL since September, when it was a bit warmer than ideal for a jacket of this type. And yeah, if you over-layer or if it's really warm out, you will sweat inside it a bit, but I never got steamed out. Barring those conditions, I found the Alpha FL breathes better than any other shell I've used with this amount of protection from wind and rain. I could easily ski in it, though I'd rather have a few extra pockets for that, since this jacket only has a single chest pocket. Perfect for riding, though, since it packs down smaller than other 3-layer jackets, and you can make up for the lack of pockets by stashing food in your shorts or pack. I usually put my phone in the chest pocket and leave a multitool in one pack's hip pocket and gel/bars in the other.
The fit of the Medium test jacket is perfect for my 6'1″ and 185 lbs (ok 190 now that it's December). The back is slightly longer, there is a mild taper at the waist, and arm length is perfect. The Alpha FL has a hood that cannot be detached. This used to be a cause for complaint from me but having worn it in significant rain storms, I'd rather have it there permanently rather than risk detaching it and leaving it at home. It does tend to flop forward on one side of your neck or the other if the zipper isn't done up almost all the way, but it hasn't bothered me too much. The hood fits perfectly over a helmet, and works nicely to keep the elements out.
Other touches like zipper garages, minimal width seam taping (to reduce bulk and increase breathability), and low profile cuff tabs are to be expected and all worked as advertised. A surprisingly effective feature called the Hemlock harness blocker – a pinkie finger-sized cylinder of foam on each side of the waist that keeps the jacket from riding up under your harness (or the waist belt of my riding pack) did exactly what it was designed to do. I've never had a jacket stay in place better than the Alpha FL has done.
The big question, as it always is with Arc'teryx pieces, is the price. Does $450 represent good value? You can find jackets for $100-150 less that will deliver on most of the performance that the Alpha FL does, but the low-bulk design and performance of the Gore-Tex Pro and the refined features make a case for shaking out the couch cushions. It's an investment that won't pay off until you're in your 3rd or 4th…or 5th or 6th season, however it is a jacket that will easily last you that long. So choose a colour you can live with, because you're going to get a lot of seasons of use out of it if you pull the trigger.
The Arc'teryx Alpha FL retails for $450 CAD and comes in Carbon Copy (black with red trim), Chipotle (red with black trim) or Mantis Green (fluoro green with green trim).
---
Do you believe in good gear or is winter riding all about HTFU for you?