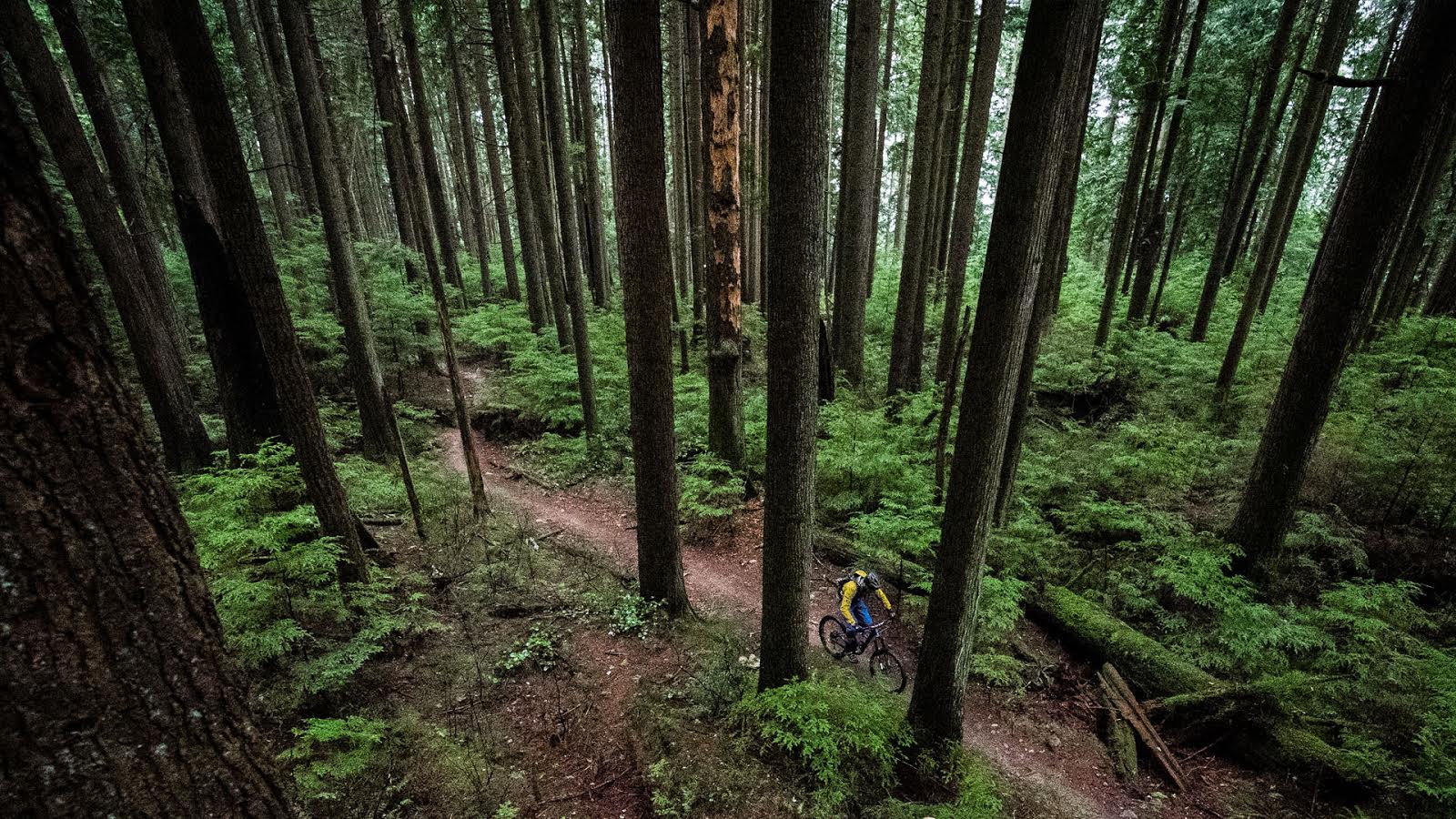 Why Would Anyone Ride a Mountain Bike?
Dear Uncle Dave,
I would like to think that I represent the next generation of riders, coming out of high school and trying to become dentists to fund our $15000 dream machines. Dentistry must be a pretty flooded market right now.
My question revolves around all the whining about prices that surrounds the industry. Not to say I don't agree completely, but if you think $2500 bike is cheap you should give my 2007 iron horse 6point a few laps. If your bike feels inferior, there's always someone riding something cheaper. AND I'll race you to prove that I can, in fact, get some use out of it.
The point is this: Mountain biking is fun. So is lots of stuff. Do you realize how favourably the price of a new dirt bike compares with a new mountain bike? How can you justify an $8000 bicycle when for the same price I can get what is essentially the same thing, but with an engine?
So brass tacks: why the hell should I be interested in your sport? It's expensive, there are lots of other sports that are just as fun, and hikers are pricks. Sell it to me.
P.S. No seriously, race me.
Sincerely,
Obnoxious wannabe racer kid
---
Dear Oxnards:
Forgive me. I'm going to Palin a little bit here. I'll come close to answering your questions, but there are a few things I want to talk about instead.
First off, I hear you about bikes. My first mountain bike was a $300 Asama that I stole from my sister. My dad got sick and tired of hauling it into the shop every couple of weeks to replace all the parts that kept breaking, so agreed to fund a new bike for me, to the tune of $500.
The bike I decided on was a brand new, 1991 (I think I have the year right – may have been a '90) Rocky Mountain Hammer which was purchased for the price of $800 from Spoke'n Motion in Kamloops.* The extra $300 annihilated my savings, but I still think this is one of the best purchases that I have ever made in my entire life. That bike changed my world. Up until that point, Rocky Mountains were dream objects and I never imagined that I could possibly own something so amazingly awesome. I knew every single millimeter of that bike. I learned how to fix and maintain everything on it, from adjusting the derailleurs to repacking the hubs. I still occasionally search Craigslist to see if I can find a version of this bike. If I do, I will probably buy it, just because. I fucking loved that bike.
Unfortunately, it had two major problems. First, it was a medium and I continued to grow. Next, the lure of a suspension fork was too much to handle. Still, I happily rode that bike for a few years, and even when I was done with it, it still kicked ass.
My next bike was also a Rocky Mountain Hammer. Maybe a '93 or '94?  This bike was nice, but we were already on a downward spiral. The frame wasn't very special. The components were generic. The LX worked well, but lacked the presence of the DX that graced my first Hammer. And the suspension fork was a giant piece of shit that exploded every few months. All for around a thousand bucks.
This was the first step in the bike churn. An Equipe the next year. An Altitude TO after that. Then picking up my first DH bike and making things exponentially worse. Then just bike after bike. Most of them pretty nice and all of them enjoyable in one way or another. Some I lusted after for a long period of time. Some were amazing. But none were as "loved" as much as that first Hammer. Why is that?
Some was related to it being my first real bike. But I also think that I bought that Hammer at the end of an era. Rocky Mountain was transitioning from boutique weirdos to mass market. The industry itself was turning more into a rear derailleur up-spec competition, and suspension forks were injecting an immediacy of product development and requirement for "new" into the game. We started to shift from a long term view of bikes (it wasn't crazy to admire a hand-built frame that just happened to be 5 years old – and not just as an antique) to a short term view (where we require the latest suspension fork/brake concept/suspension platform/frame material/wheel size and it's a piece of shit if it doesn't have it). We were transitioning from bike as artisanal object to bike as technological commodity.
It's funny because it's easy to look at a sport like golf and laugh. You get all these rich old duffers paying for performance via the latest clubs and balls. They're taking this sport that is supposed to be about challenging yourself personally, and making it easier through technology. It got to the point where every year they were adding yards to courses, just to keep the same level of competition. This seems a bit crazy. Why wouldn't they just go back to the old equipment instead of rebuilding golf courses that have been the same for a hundred years?  I guess the human ambition to make things easier on ourselves knows no bounds.
But we're exactly the same, if not worse. Look at these bikes. Yes, I think it's a lot more fun hauling ass on a bike that stops well and that doesn't hammer my body into oblivion. And yes, I'm willing to pay a bit of money to make that happen. But am I actually having more fun now than when I was on that old Hammer? Have I just spent years and dollars making things easier on myself? So that I can ride down trails that I once considered 'impossible?'  So that I can delude myself into thinking that I'm 'fast?'  And what is it worth to make an infinitesimal improvement over whatever bike happens to be sitting in my storage locker?**
And then I sit here at my desk and flitz around on the Internet. Nobody talks about anything meaningful, it's just gear! gear! gear! gear! We spent several months speculating on which bike a particular racer will use next year. We crucify each other for not agreeing with our particular gear quirks. A new bike launch is a major event. Even an information starved preview written by an illiterate collects an appreciable amount of interest. We've gone insane.
Mountain biking has a problem. We're obsessed with new shit. We're insufferable assholes complaining about the best use of our disposable income (rich pricks in Larry David World). If I think about it for too long, I start to hate myself.
Because I know that I'm a part of it. I lust after this shit, just like you. I'm able to satiate it through these connections that I have cultivated that seem to think people are interested in hearing what I have to say about a particular piece of new crap. If I weren't in this position, I have no idea what I would do. I wouldn't be able to keep up with it all. I wouldn't be able to spend the insane amounts of money that these bikes cost and I kind of feel like a dick for talking about it and reinforcing the machine that drives you into wanting it.
What really drives it home for me is to sit and think about lust-buy-crap cycle for a few minutes. You lust after an amazing piece of technology. You buy it. And then within a year it is crap because something better has come along. What does that say about our priorities and judgement? How can you take yourself seriously when you know you're going to prove yourself wrong in very short period of time? How can we justify spending so much money on something that is only relevant for a shockingly small period of time? Isn't that a bad purchase by any definition? It's crazy and it is only getting worse.
So, to answer your questions… $2500 on a new bike isn't cheap, but there's a good chance if you spend less than that it will end up costing you more in the long run. The difference in even a few hundred dollars in this price range can be huge. Could I enjoy myself on a $1500 bike?  An $800 bike?  Most likely, yes. I just know that there would be limitations to these bikes that would impact my riding and I'm much too vain to accept that. I know that I can (theoretically) do most of what I want to do on a $2500-3000 bike (assuming workable brakes, tires and fork) and that the improvements tend to be (theoretically) marginal (for me) if I were to spend more. Bikes get lighter. Shifting gets crisper. Suspension gets more tuneable. Etc. etc. But really, those are nice-to-haves.
But even that…I mean…What the fuck am I talking about?  Sure, a $2100 Kona can be a great bike. If you swap the fork. And the brakes. And the wheels and tires. I mean, that's all easy for some jack-assed reviewer with a storage locker full of bike parts that his girlfriend wishes would just go away. But the average guy can't turn that $2100 Kona into a great bike just by cleaning out his garage.
And of course, there are ways around spending this much money. Buying used equipment or discontinued gear is a great way to save some money. Unfortunately, most of us think we need the latest and greatest and that just won't do.
I can't sell you on this sport because parts of it are tremendously ugly. I can't justify the purchase of an $8000 bicycle. If I was a fourteen-year-old kid now, my parents would laugh at me for suggesting I needed to spend $2500 on a bike. Even if I managed to scrape that money up, some asshole on the trail would probably tell me that it sucked. We're terrible people living in a delusional dreamland. Stay tuned for my latest bike review!
And ya, we can race sometime. Though I get to pick the trail.
Sorry,
Uncle Dave
*I have briefly alluded to this purchase once before. Sorry. It was a really awesome bike though. I'll keep adding a little bit of information each time I reference it and I think that makes it okay.
**Which is a funny story. I was thinking about it the other day, and I haven't bought a bike since 2008. I haven't ridden either of my personal bikes in over a year. One of them, I can't actually remember the last time it was ridden. I have absolutely no idea what to do with either of them. They're worth almost nothing but I feel a great deal of sentimentality towards them. I'll make an effort to ride the hardtail in the next few months (26", inner tubes, steel, coil fork). I've been thinking about buying a new bike…but they just keep showing up so I put it off. The point is, why would you listen to that guy for gear advice?  His calculation as to whether or not these things are "worth it" is meaningless. He paid nothing for the experience.
Still lots of pictures of dogs on the @davetolnai Instagram account.  Seems to be a theme for birds this week, too.
If you haven't started shorting Twitter stock yet, maybe this is a great time to start.  Nobody really seems to give much of a shit.  @ReallyUncleDave if you do.  He seems to actually talk mostly about bikes here.
---
Oxnards! You win a Chewie Rides tee ($35 Canadian) from our online store. Email cam@nsmb.com to claim it. Want to win something and have Uncle Dave apologize to you? Send him a question here…
Chewie rides road apparently. Another of the new shirts in our online store.
---
Do you ever ask yourself why?