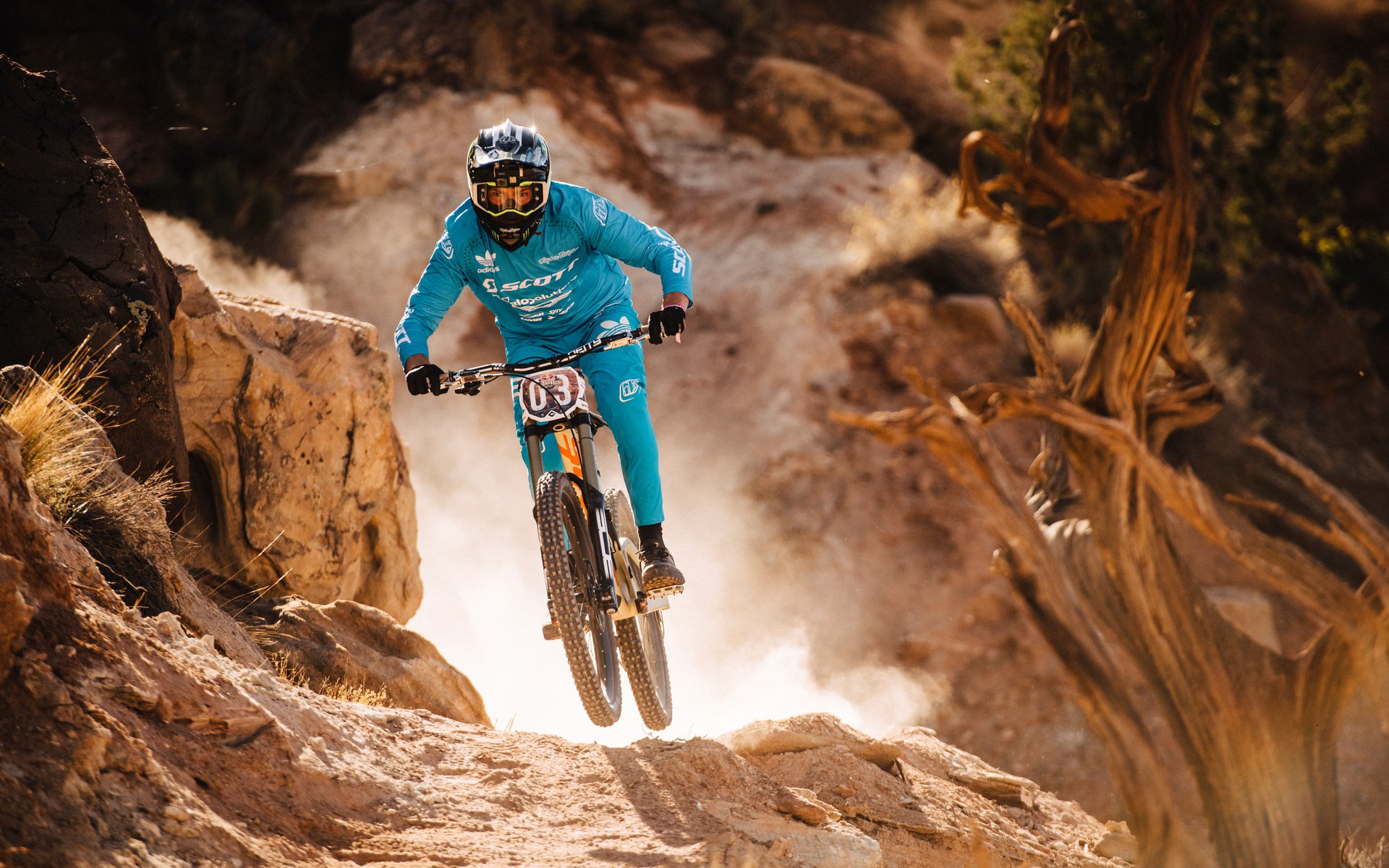 Devil's Advocate
Another Rampage, Another Robbery?
Breathe...
It's been a few days since riders drew their final lines in the dirt near Virgin Utah. And since the broadcast wrapped up, the usual hysteria that plagues the event has ensued. The competitors threw down insane runs at the new venue, but as seems commonplace with Rampage, the internet is not entirely impressed.
Overall, most fans appear happy with the top three. Rheeder surely won, Lacondeguy is an absolute weapon (can you imagine if he stomped his second run?), and local boy Ethan Nell proved that his rookie podium last year was no fluke. All of the riders went L-A-R-G-E through the medium of video, which makes everything look smaller.  I am committed to witness the event in the flesh someday; it's the only way to truly appreciate how insane these riders are.

Even without egregious errors for the top spots, discussion continues surrounding the judging and how the event unfolded. Brendan Fairclough's performance has been a particularly hot topic. His run would leave an ordinary viewer thinking he is slightly mad, and fans of the sport reached a new level of appreciation for his mind-bending bike handling skills. When his score dropped, I was in complete disagreement and I still am. Come on! That canyon gap was sketchy, the rock drop was unique and the cliff he rode down doesn't even seem possible. Brendog did receive the Kelly McGarry Award, which is special on its own, but it likely did little to dull the sting of his low score.



Keyboard warriors rarely second guess themselves, but is it possible that fans of Rampage have it wrong? We stare into our devices sending a continual barrage of comments toward Red Bull, but maybe we're out of line?
Perhaps Red Bull and the appointed judges have an agenda that mandates riders throwing down insane slopestyle moves on relatively manicured booters at the bottom of their lines. They seem to want to see big progressive tricks mid-run, and they want to have an even mix of tricks with classic big-mountain flavour. Is it only the fans that push for more 'raw' riding and less slopestyle zest? Would we find it a little boring without the mix?



Maybe that is the answer to the question; variety. If all lines were raw like Brendan's, would fans and the viewing public find it as fascinating? Did it push the progression of freeride in all aspects? Don't get me wrong, I'm all for raw and steep, and would have pegged Brendan's line in the top five. But if every run was like his would it be as entertaining and progressive? We already know fans wouldn't be completely satisfied if Rampage was overly manicured as it was becoming a few years back. Having a good balance of rider skills for viewers is key and while my jaw-to-floor glee was high as after Brendan put his line together, I enjoyed Lacondeguy's speed and back-to-back trick section, and Rheeders incredible style and big tricks.
Make no mistake, Red Bull takes note of public opinion which could explain why riders, subconsciously or not, are so vocal about the event. You could argue for giving the fans what they want to guarantee success, but Red Bull probably knows that pleasing everyone, especially mountain bikers, is a fool's game. Particularly when everyone wants something different. 

Rampage 2018 was incredible with a deserving top three and spectacular action from all involved. Was Fairclough's line underscored? One-hundred percent. But were it not, fans would still find something to whine about. Do mountain bike fans have it wrong or is there still room for Red Bull and the riding public to meet at some mythical point in the middle?
---