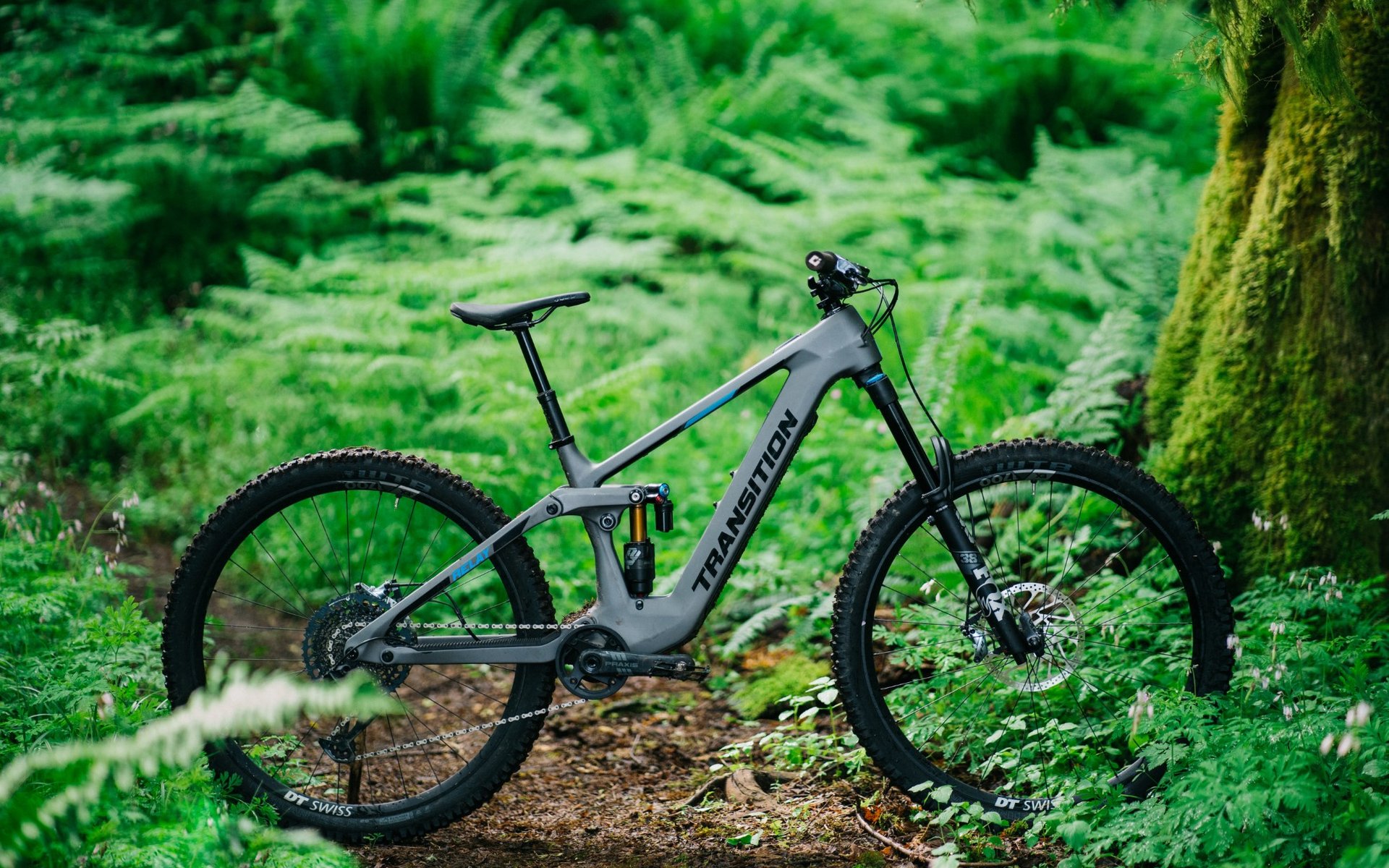 PRESS RELEASE
Announcing the Transition Relay
Note to readers: the Relay is slated to arrive in spring 2023. While this is a ways away, Transition Bikes had this to say about sending out a press release so far in advance of the actual product launch:
"The 'when' part of releasing this bike was heavily debated inside TR but we eventually landed on telling people as soon as we could for a couple reasons. The first being that since this product is a bit different then what's out there, it may take some time for people to process how it could work for them and how/what they ride. It's also not the standard ebike that has a thousand reviews on the motor, battery, etc. This gives us a chance to have it out in the wild, getting reviewed, tested publicly and used in our media up until next spring when we have them. Secondly, we wanted to get it out there so that if someone was stuck in a buying decision currently, they could see this product before making the choice to buy an additional mountain bike or an ebike. We are hoping the Relay is the bike many riders didn't know they wanted. 
-Skye Schillhammer, Marketing Director, Transition Bicycle Company
---
The Relay is the materialization of our goal to have a mountain bike and an ebike in a single product. It is a bike that can provide both experiences without compromise. The frame allows for 160 and 170mm travel, is compatible with dual 29 or mixed wheels, utilizes our renowned SBG geometry, and is equipped with the impressive Fazua Ride 60 system.
We have been exploring the concept of two bikes in one for many years. It was the first idea that got us excited about creating an ebike. The ability to have a lightweight powered bike with a removable battery was our ultimate dream. While there have been bikes with this capability in the past, this is our interpretation of the modular concept. The biggest challenge was doing justice to both options and not compromising either configuration. Achieving this was a long winding road that naturally intersected with the development of the Fazua Ride 60 system.
The Fazua Ride60 system is light in weight, but not in power, with a 430wh battery powering a highly efficient 60nm motor. This system punches way above its weight class, and can hang with higher powered ebikes, while remaining many pounds lighter. The battery is easily and quickly removable via a tool free door, allowing you to go between mountain bike or ebike mode in seconds. It strikes the perfect balance of power and weight while remaining incredibly natural and intuitive to a normal riding experience. While the motor stays in the frame, it is as efficient as a normal drive train with very little added weight once the battery is removed. The frame can be ridden at 160 or 170mm rear travel, dual 29" or mixed wheel sizes, and with or without assistance from the Ride60 system. In an effort to make this bike as accessible as possible, it will come in both aluminum and carbon frame materials and available in 6 sizes ranging from extra small to double extra large.
We see the cost of entry to owning both a mountain bike and an ebike as a major hinderance for many riders. With this, you can purchase one bike to ride on any trail, with any group or style you prefer. The options are nearly endless. Pull the battery out and go for a pedal lap on trails not open to ebikes, or hop on the chairlift to get some laps in the bike park. Put the battery back in and sneak in a few hot laps after work, or get another day of riding in when your legs are spent. The Relay is a bike that can truly do it all.
We are super excited to share more about the Relay and it's story in the coming months. Keep your eyes peeled for chapter two this fall.
Full product details and bikes available to purchase in spring of 2023!