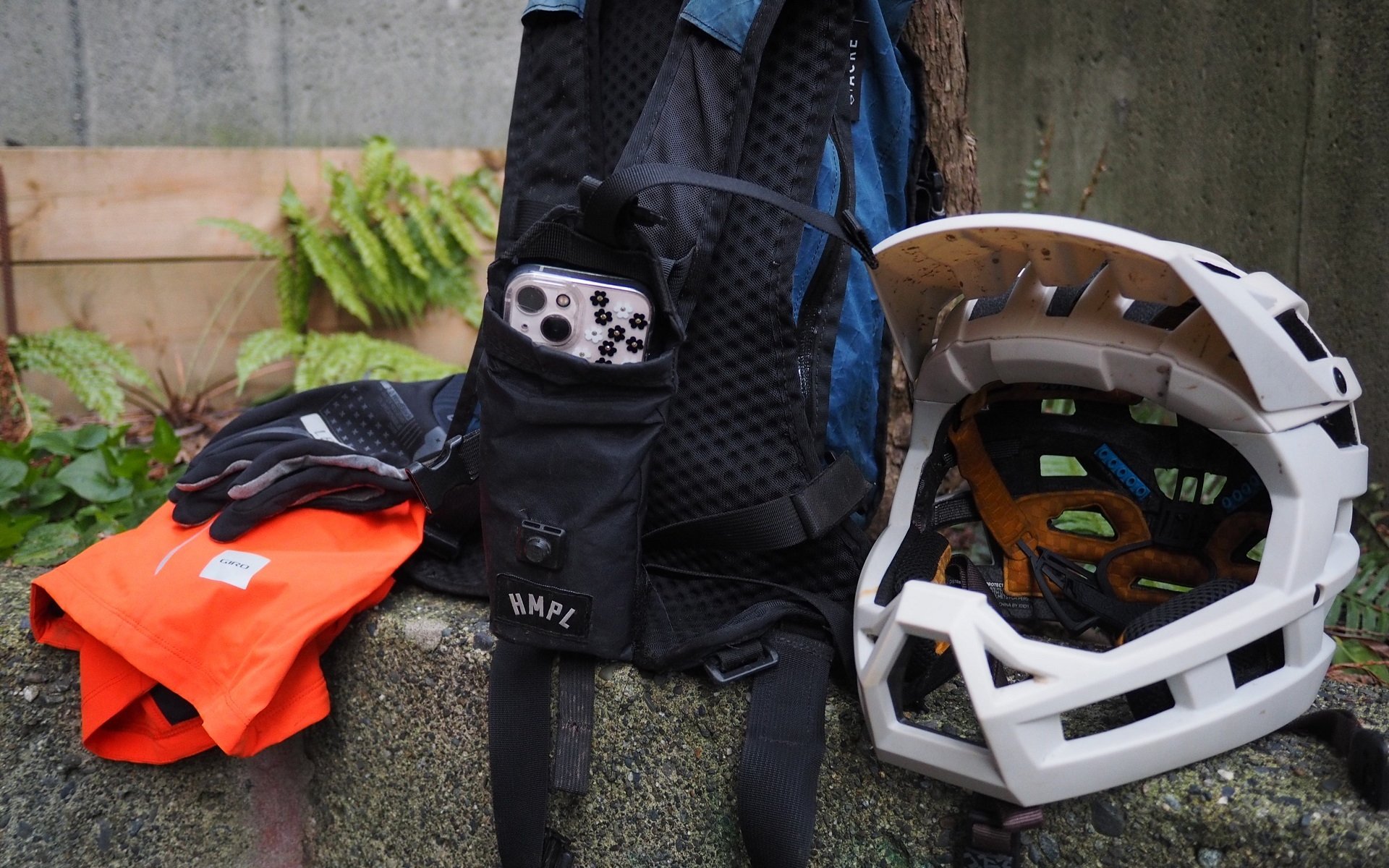 WATCHA PACKIN'?
Andrew's Mixed-Day Early Spring Outlay
Backpacks Strike Back?!?
Most folks would argue that the predominance of the backpack, and by extension the hydration pack, has long past for mountain biking. Hip packs or no-packs dominate the exurban trail networks we us use to play bicycles in the woods, with backpacks pulled out only for the most epic loops. Even then, frame bags and various rack setups are carving into what was once a safe space for shoulder straps.
I've tried everything down to porting stashed tools and a small frame bag on my bike and adding a hip pack for more rain gear and snacks, and I've come full circle to wearing a pack on every ride. Anecdotally, I'm not the only one. I feel like I'm seeing more backpacks out on the trails than even a year ago, though it's still a minority of riders.
I'm headed off riding for a few days and the forecast is promising cool temperatures and plenty of rain, or maybe not. The rides will be all day, or maybe not. The pace will be brisk, or maybe not. Basically, I need to roll out of my accommodations every morning prepared for anything.
I'm not saying this can't be done with a hip pack, or frame bag, and stashed tools - I've done it before - but I've come around to the fact that a pack is the best, simplest, solution for me. I wear it every ride now, so I'm used to it anyway. At any rate, we haven't put together any WATCHA PACKIN'? pieces for a while, so I figured this would be a good chance to check in.
On Chin Bars
I won't dwell on this but I imagine that, as with most rides I go on, I'll be the only rider on my trip sporting a chin bar, removable or otherwise. Admittedly I'll be riding tamer trails than I normally do but at this point it's my normal. I mention it because I believe at least some folks don't wear them out of a certain machismo and I like to take any opportunity to normalize the practice.
Fixed chin bar trail lids like my Kali Invader 2.0 or the Troy Lee Designs Stage breathe well, and have great acoustics, so I don't see it as a big trade off to wear one. There is also a plethora of rad lightweight removable chin bar helmets like the Leatt DBX 3.0 and Bell Super Air that will do the job for riders who would prefer to climb with their faces uncovered.
Tools & Stuff
I can't say that my bike doesn't have any stashed tools at all, my rear quick release lever is a Wolf Tooth Axle Handle that doubles as a quick access tool for minor adjustments. But these days the rest of my tools from the EDC Leatherman Skeletool to my 8-Bit tool system, all live in a tool roll in my pack.
The only thing I'm planning to update this year is my pump. My SKS Airboy has served me very well for almost a decade but after a few rebuilds and with some decently deep disintegration of the anodized shaft surface I've decided to retire it to that great big tool box in the sky.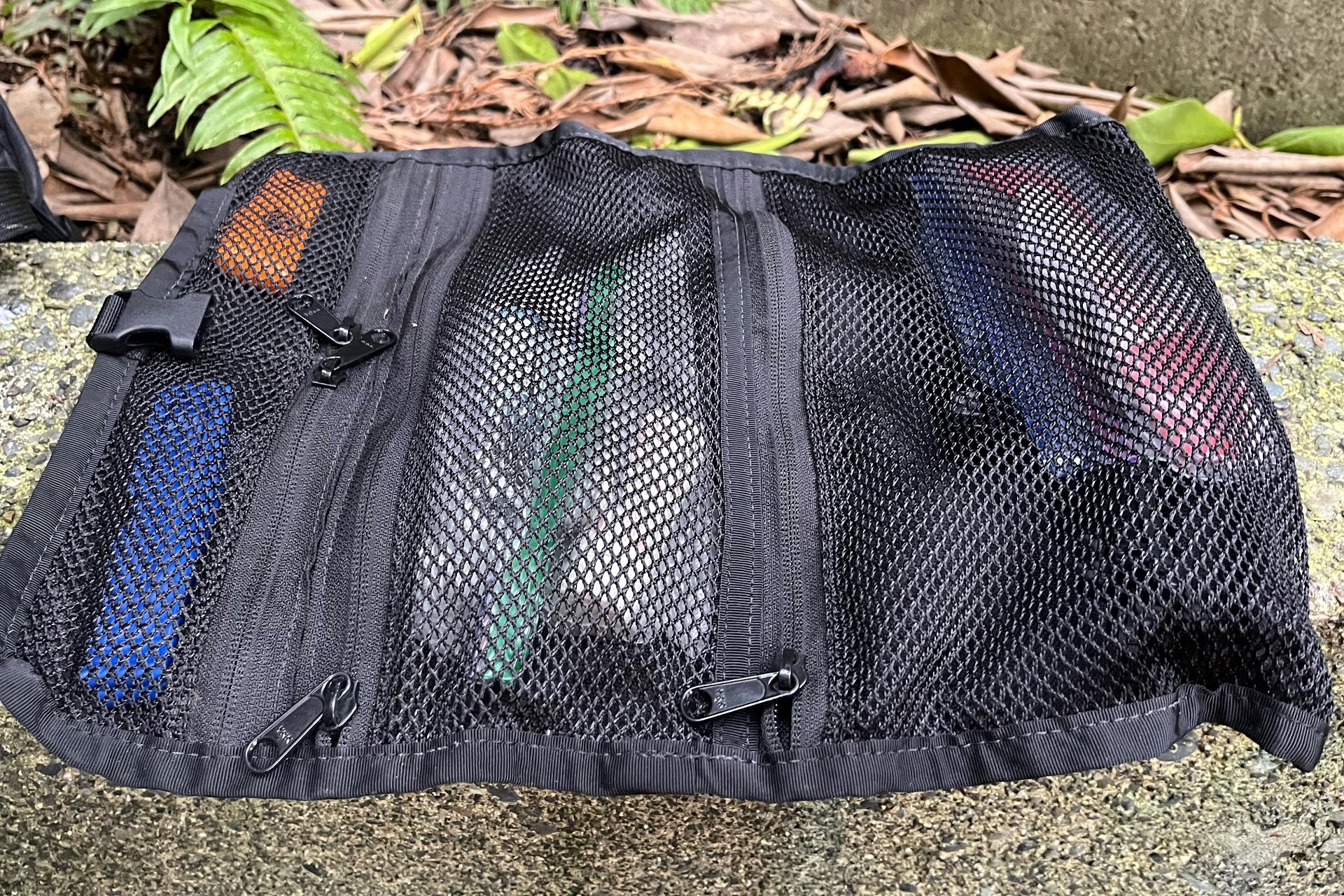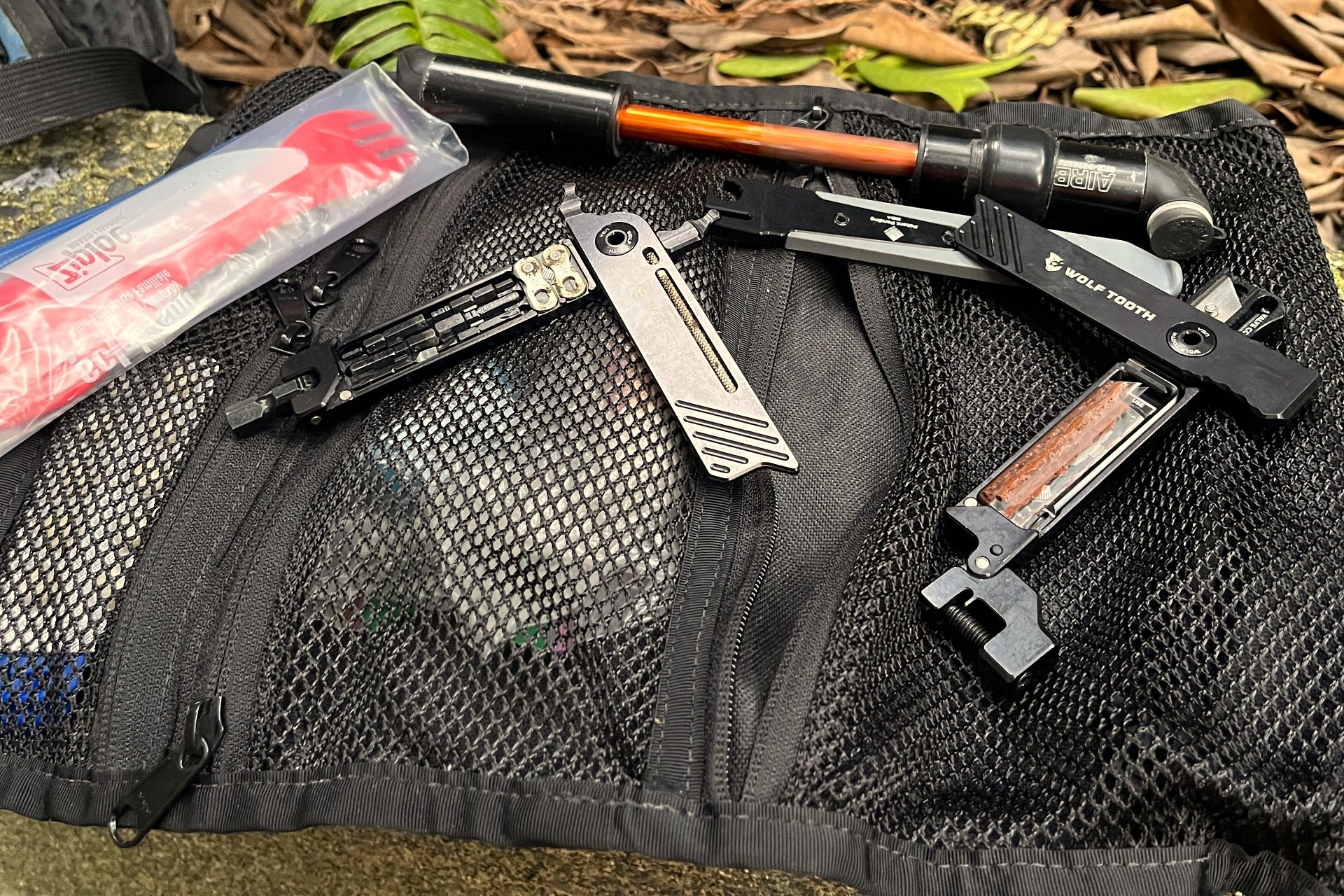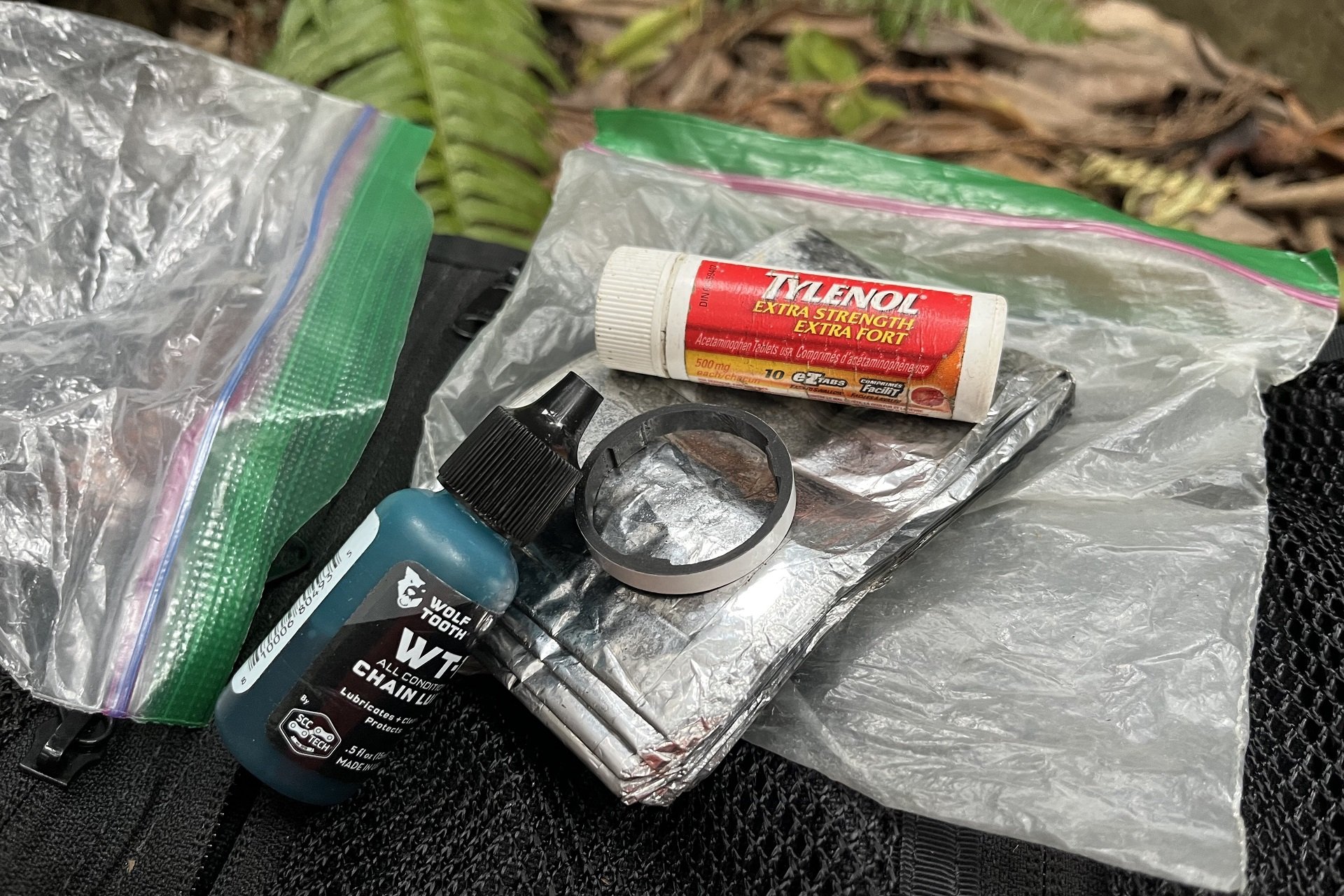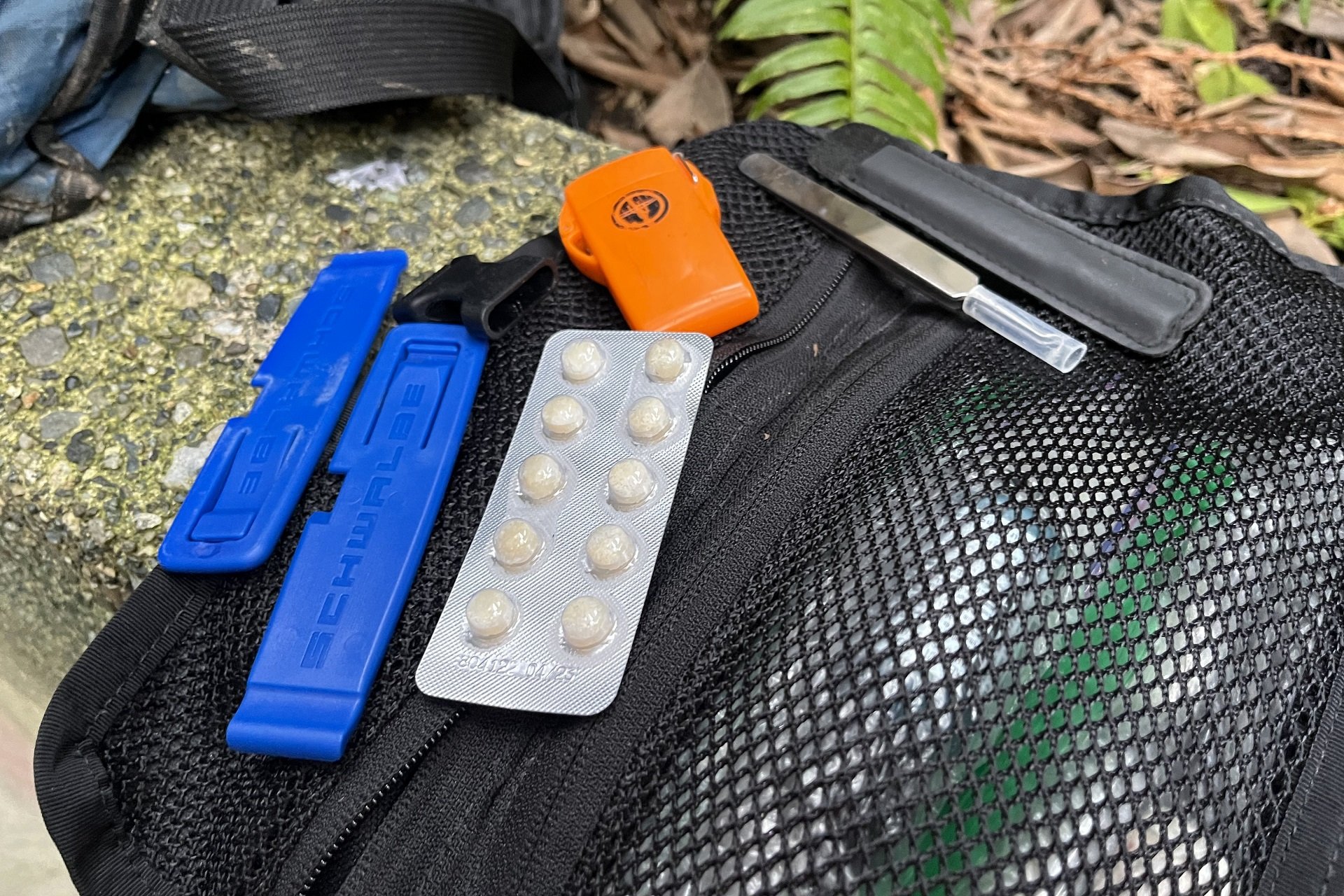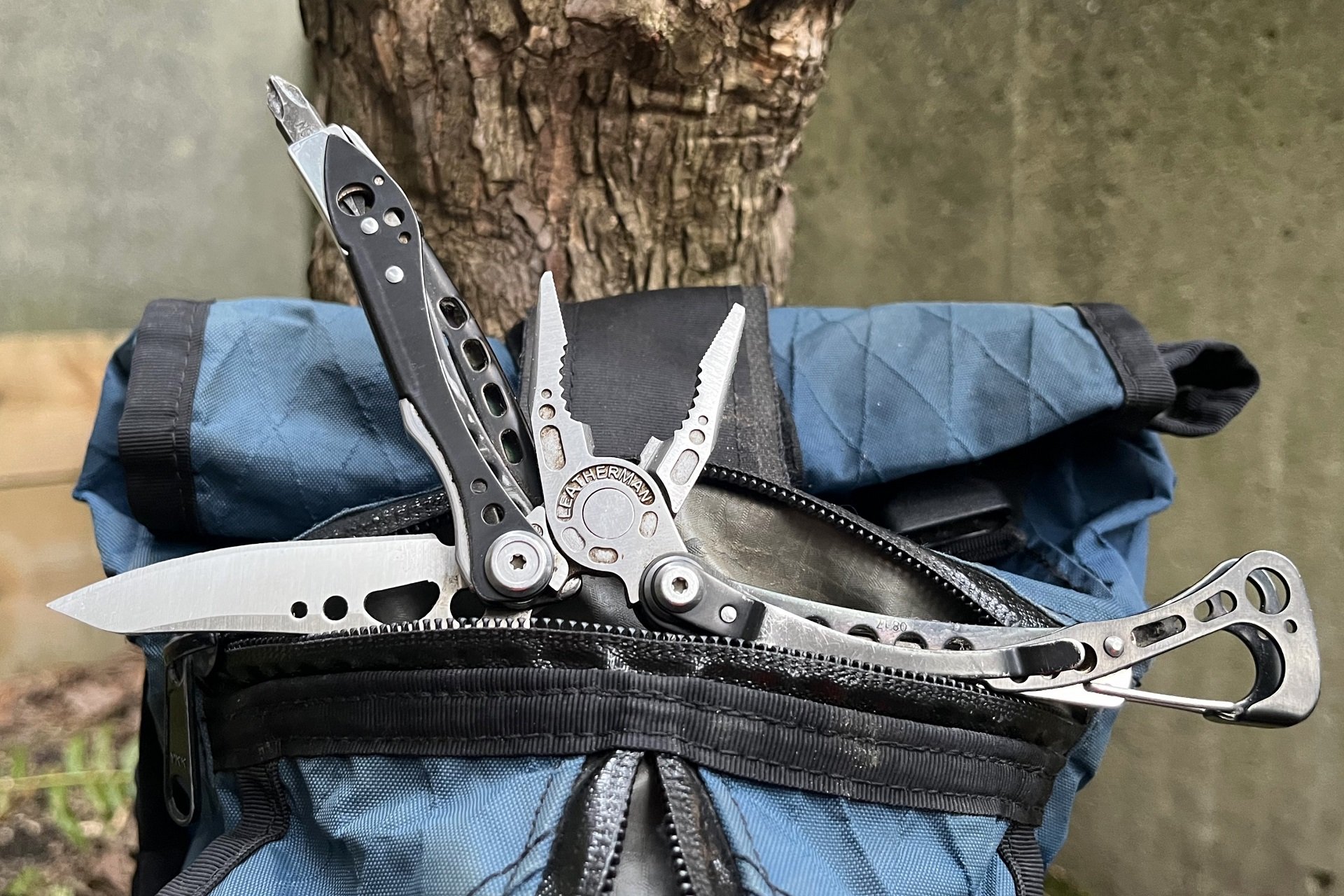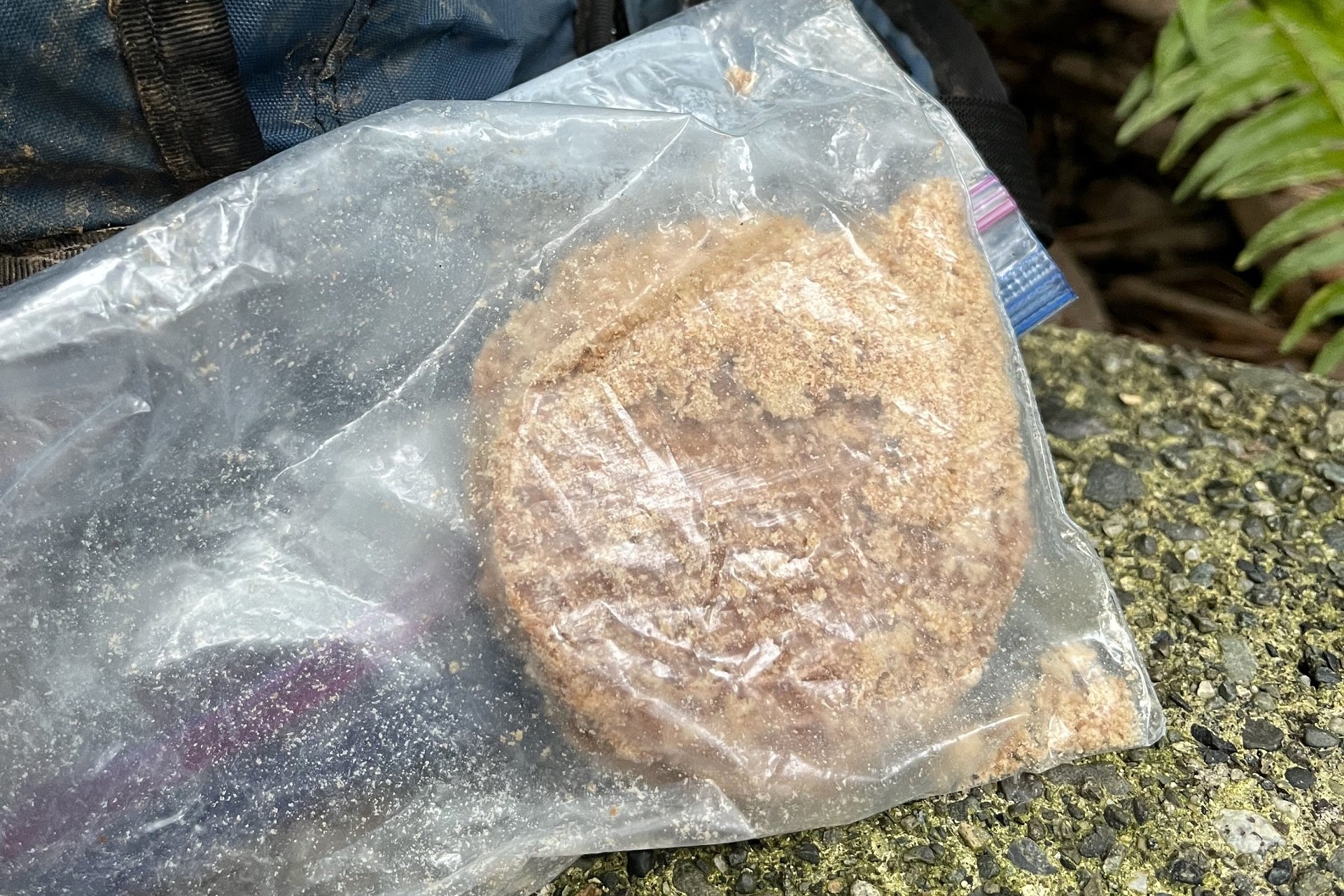 One-Upping Enduro Potatoes
Is that a f#cking potato? No, but it's my new favourite trail snack - Lemon Garlic Dijon Roasted ENDURO Potato & Carrot salad with chewy bacon strips. The beauty of a backpack is that a plastic lunch container fits perfectly and the beauty of a plastic lunch container is that it can contain many mouthfuls of delicious real food.
I'd also like to shout out my badly abused camera setup. I bought this Olympus OM-D Micro 4/3 camera used at my local camera shop years back on Dave Smith's Min-Max recommendation. I don't pretend to be a professional photographer but it's served me very well as the apparatus behind most of my photos on NSMB.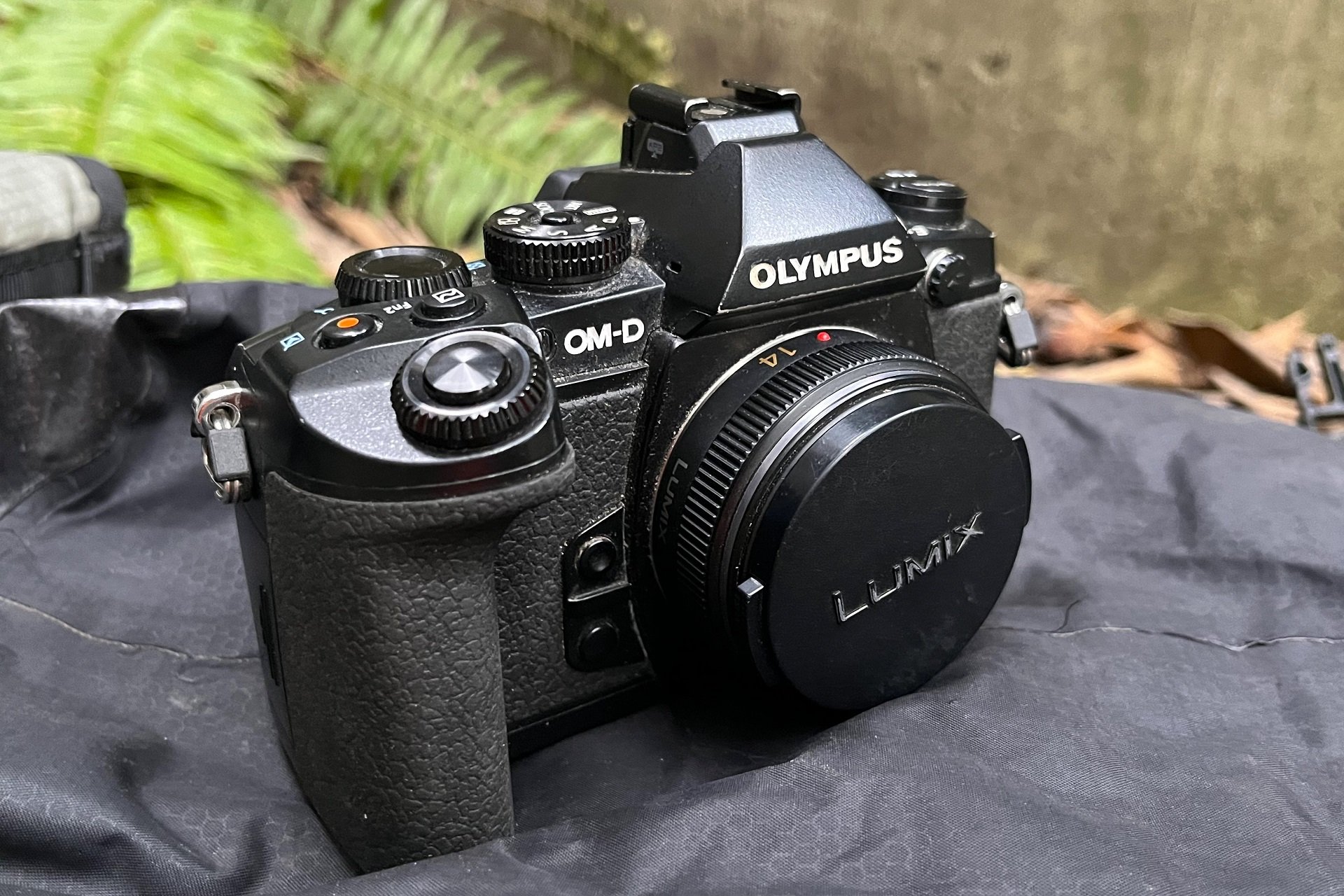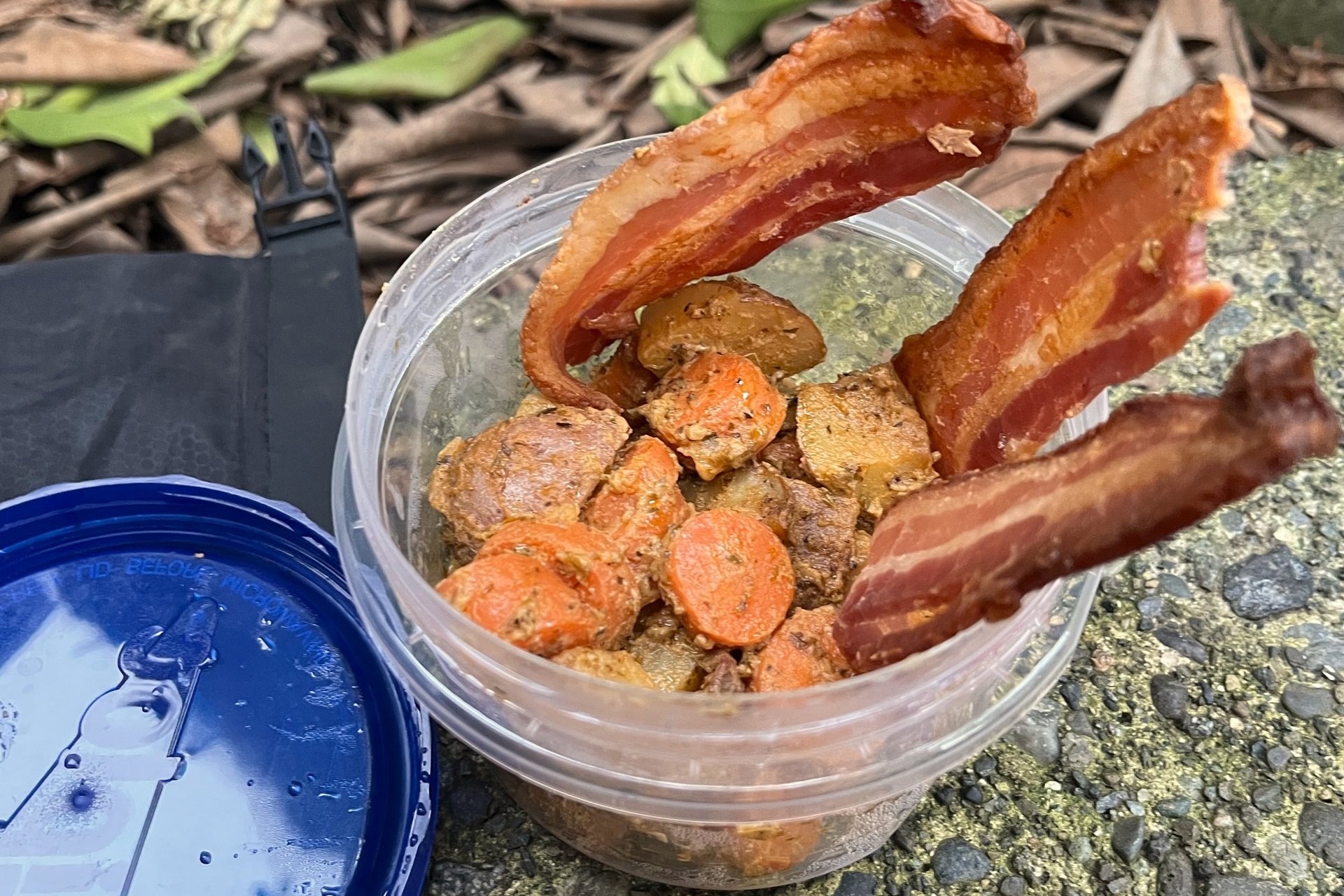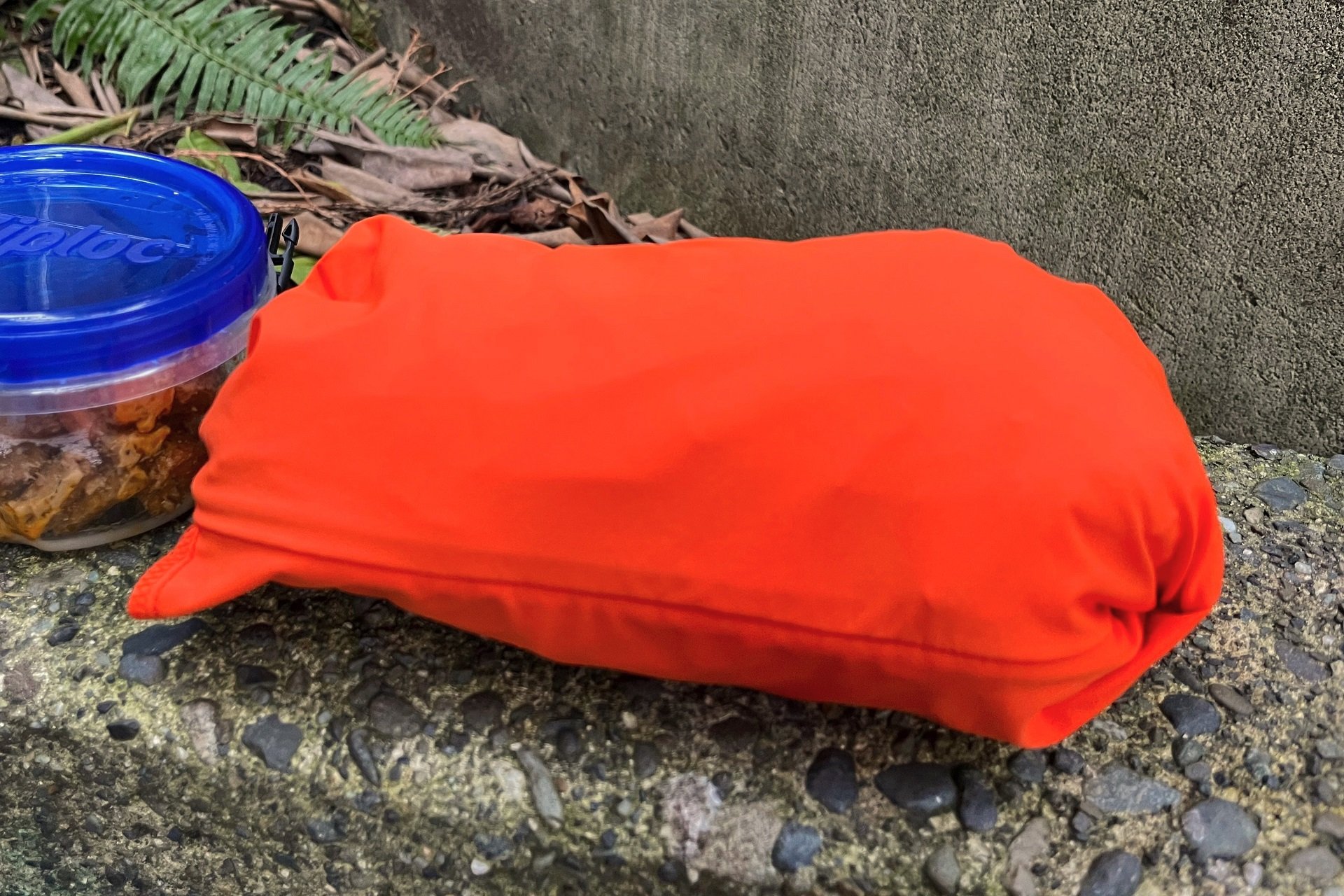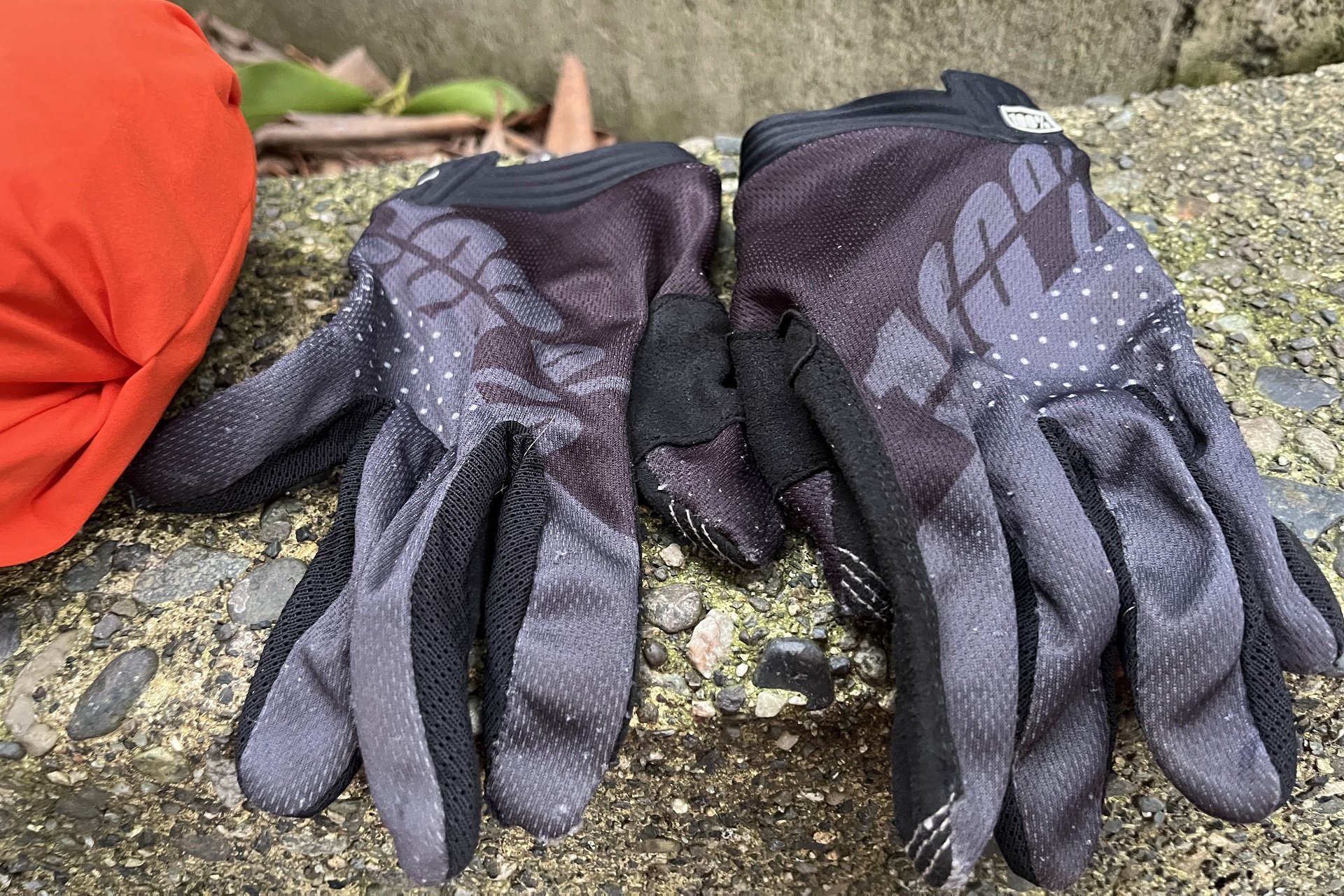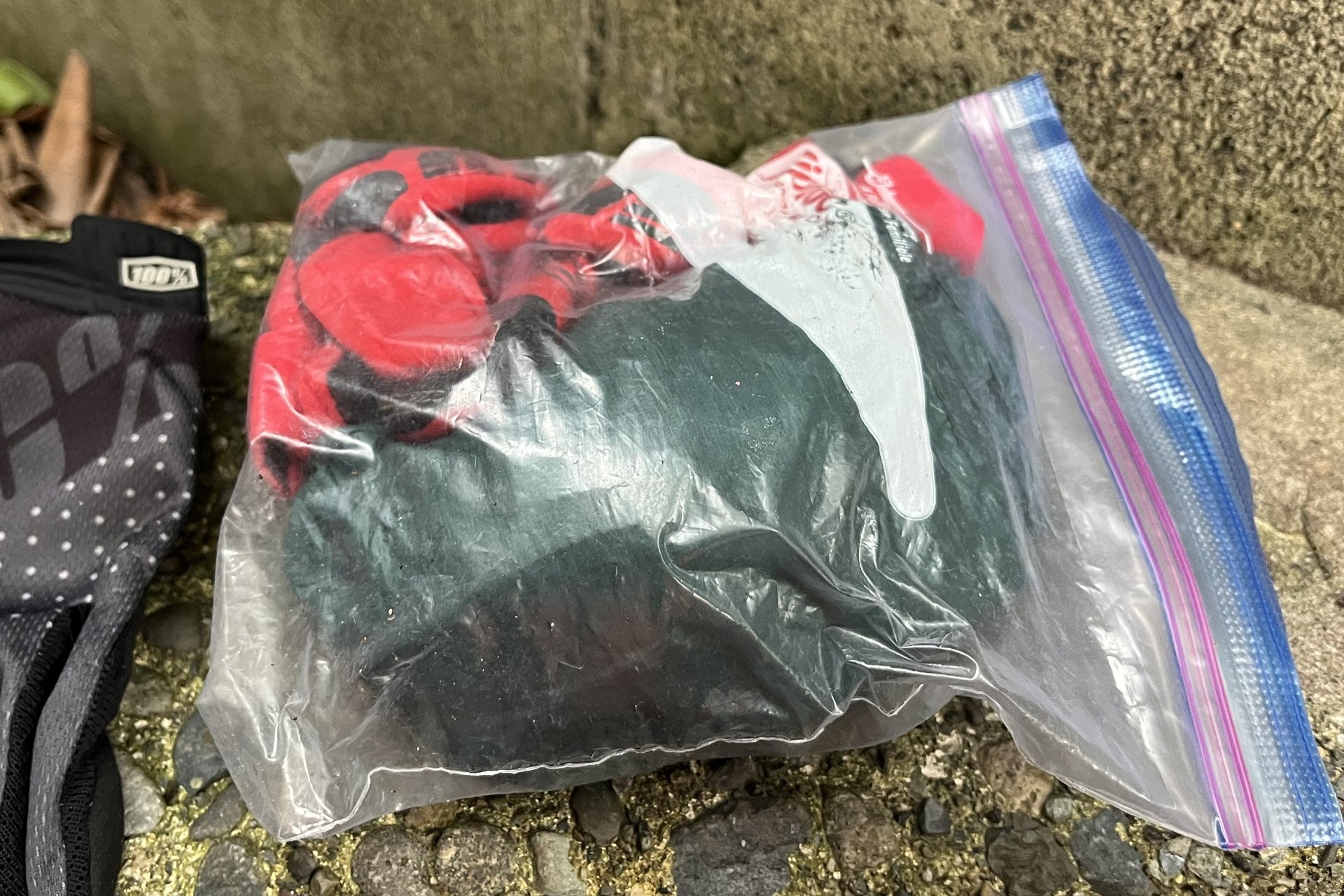 Emotional Support Plus
My de-sleeved 7Mesh Guardian turned weatherproof vest is on it's very last legs and the closest any brand has come to making a purpose-built replacement is Patagonia making fun of the concept for April Fools Day. I was at the point of buying a jacket I like and actually having the sleeves chopped from new, but for the last few weeks I've been playing with a different gear combination.
I've basically been living in this Giro Cascade Insulated Vest - available in Men's and Women's sizing, in black, grey, and orange - to the extent that my daughter has reminded me a couple of times now that I should wash it. It has a PFC-free DWR treatment but I wouldn't call it weatherproof by any stretch. But even when wet-wet-wet the Polartec insulation does a good job of keeping me comfortable as long as I'm working.
In conjunction with the ves,t I've been using what I refer to as an Emotional Support PLUS Jacket (ESJ+), also made by Giro. The Cascade Stash jacket is twice as heavy (234 grams) and twice as bulky as my other ESJ options but it's actually lovely to use and significantly more breathable and weather resistant. It actually may have my perfect mix of weatherproofing and breathability for most every ride where I'd actually wear a jacket. It also comes in men's and women's sizing. I'm working on reviews for both products.
I love reading about the various ways mountain bikers sort and port their gear needs to the forest and home again, so I hope this piece kicks off a fresh run of WHATCHA PACKIN'? pieces from NSMB contributors.
Also, I know folks personal kit ranges from the kitchen sink to not even carrying a multi-tool, regardless of ride length, and I'm always curious to check out the comments for tips, tricks, and recommendations. If you went away from a backpack and have found yourself back to shoulder straps, whether it's some or all of your rides, I'd be curious to hear the story.