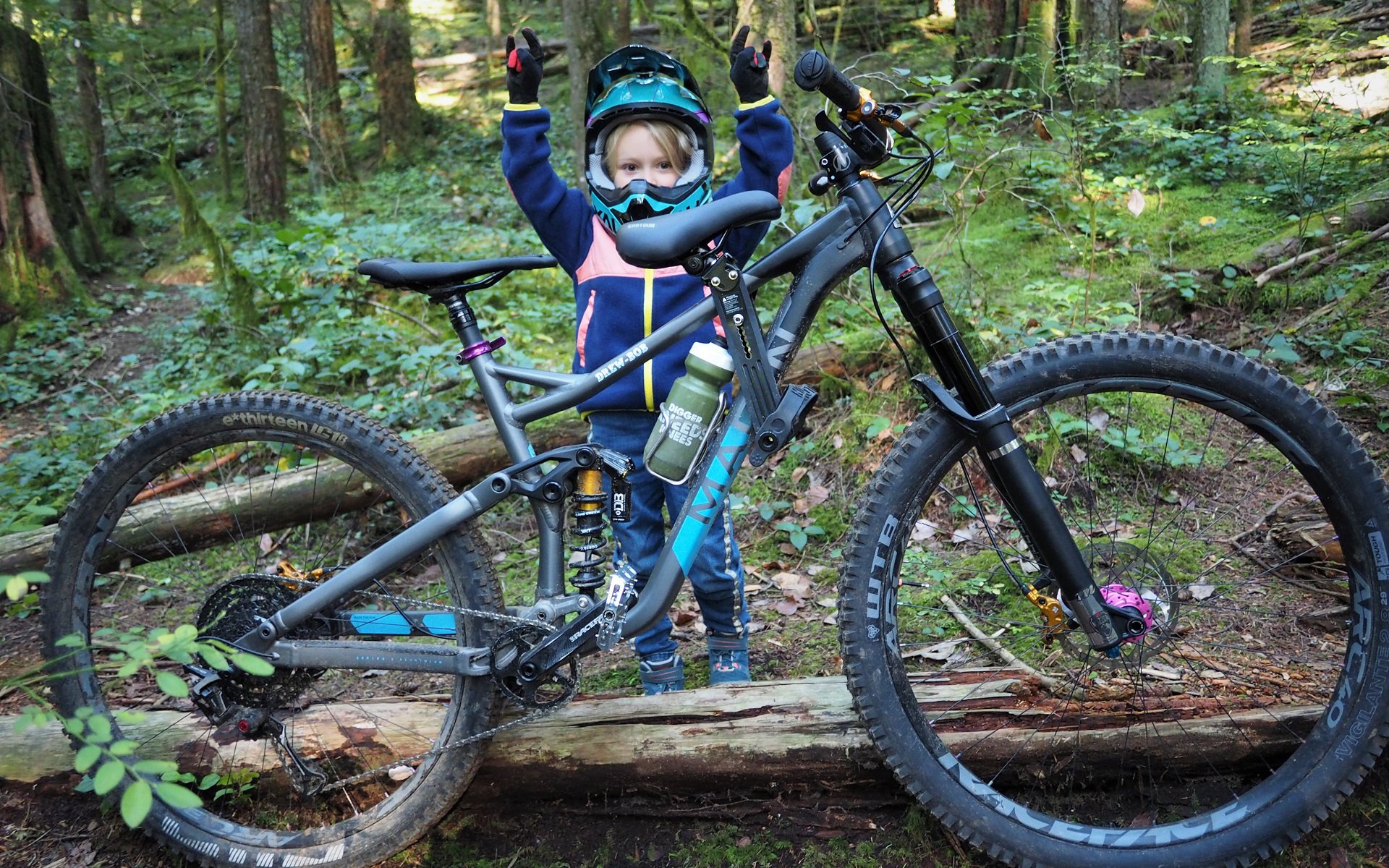 Christmas 2020
Andrew's Gifts For Mountain Bikers
Ebenezer No More
Normally I'm that grumpy bah-humbug type that can't stand Christmas in November. No lights, no shopping, and please, please, please no ear-bleeding holiday music. It seems like the insane traffic fully loaded with belligerent asshole drivers comes earlier every year. Christmas is here - beep beep.
This year's a little different thanks to that one big overarching F-U from the universe that clouds our every day. You know the one. Any time I'm in the car after dark my six-year-old and I take a different route home so she can see the Christmas lights folks have (already) put up and tell me what's great about them. From a basic, bulbous tangle tossed absently into a tree to a single house using more electricity than the block we live on, every setup is especially special this year. It's lovely. It's so lovely it has, apparently, melted my heart because I'm really and truly jazzed for the holidays.
I know a lot of folks are lamenting not being able to see their friends and family and are digging for that extra special gift this year. Hopefully my list helps someone out.
For The Young
I think for a young family on my list it's a KRS Christmas. For friends who are mountain bikers and have really young kids, or are having kids, the experience of using a Kids Ride Shotgun Seat will make for unforgettable parenting moments. I really wish my daughter and I could have spent years more time on the system before she grew out of it, and that we had one when she was small enough that my wife could have tried it as well. The smaller the parent, the smaller the bike, the less time they are going to have to experience the system.
On a tighter budget, or buying a gift for friends or a family member who doesn't mountain bike? Check out Shred Til Bed, also by Kids Ride Shotgun, for a really fun A-Z book featuring animals having a blast riding bikes, a plethora of mountain bike terminology, and sprinkled with some great themes that are applicable anywhere in life. The price may feel a bit steep at 29 USD | 43 CAD but the quality is solid. You won't find it on bookstore shelves, or anywhere but the KRS website at the moment.
Lastly, if you're on a really tight budget and still want to wow - an IOU for some free childcare during peak riding conditions is an amazing gift. The folks you bestow it on won't even mind when you hand their kids back loaded with insane amounts of candy testing out some fresh vocabulary. The best part is it's the kind of gift you can give year after year, for any occasion, and still witness it being received with genuine appreciation.
For The Old
We all have whingey friends playing fast and loose with their best-before-date and if you like riding with them there are a few gifts that could quiet their moaning. At the very least, your investment in trying to improve their comfort on the bike demonstrates to them that, despite their incessant bleating, you'd still rather ride in the mountains with them than not.
I have an endless list but I'm thinking Rev Grips, or push-on grips, for the hands, bars with an increased setback for the wrists and elbows, an SQLab Active saddle for the bad back, and a Fasst Flexx bar for the arms, shoulders, and any other upper body ailments. There are lighter action brakes that are suitable for weak or arthritic fingers, high-high rise bars for a more upright position, and stems with more rise for those looking for a better fit without their friends making fun of the amount of rise they're running. Phew, let me know what I missed.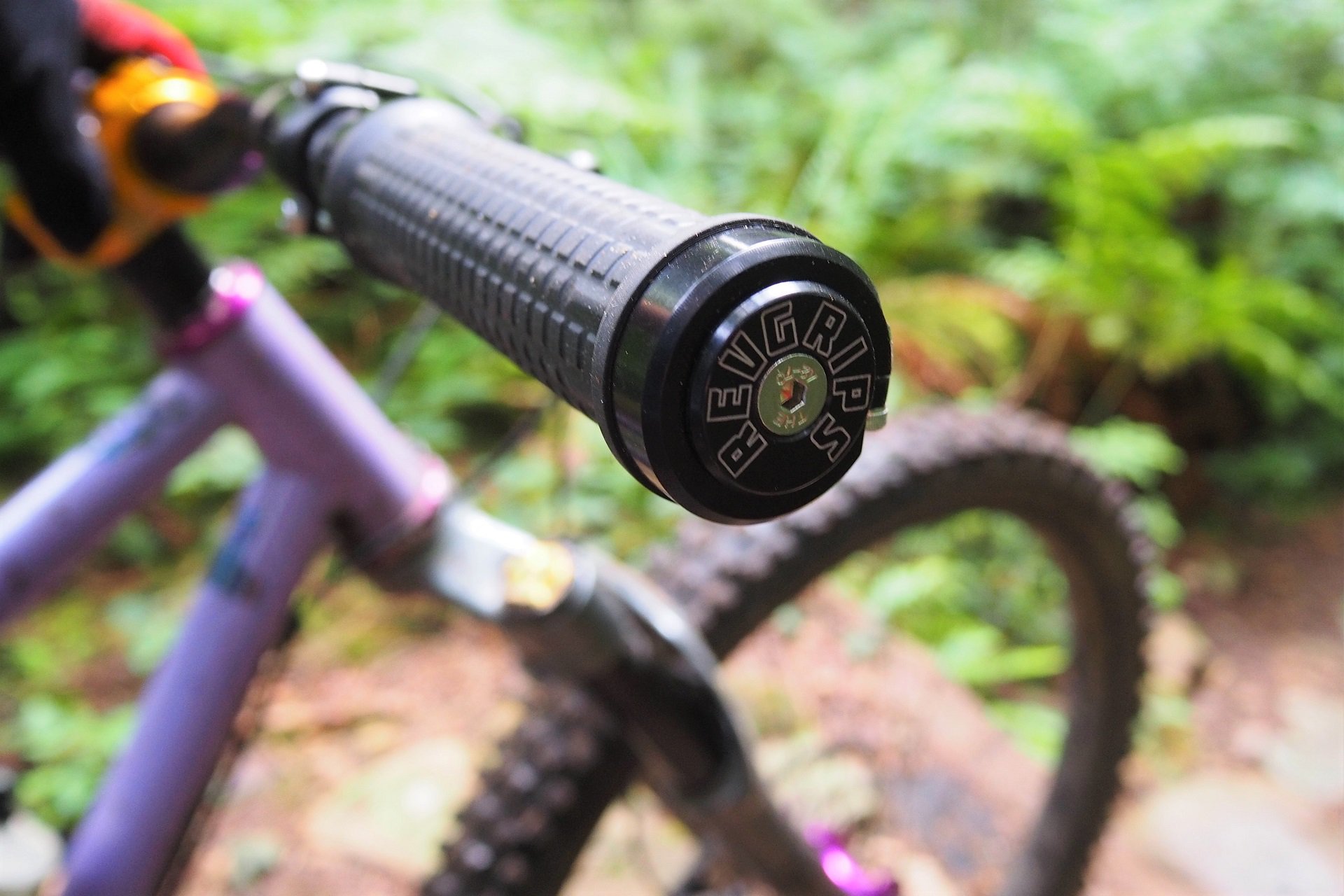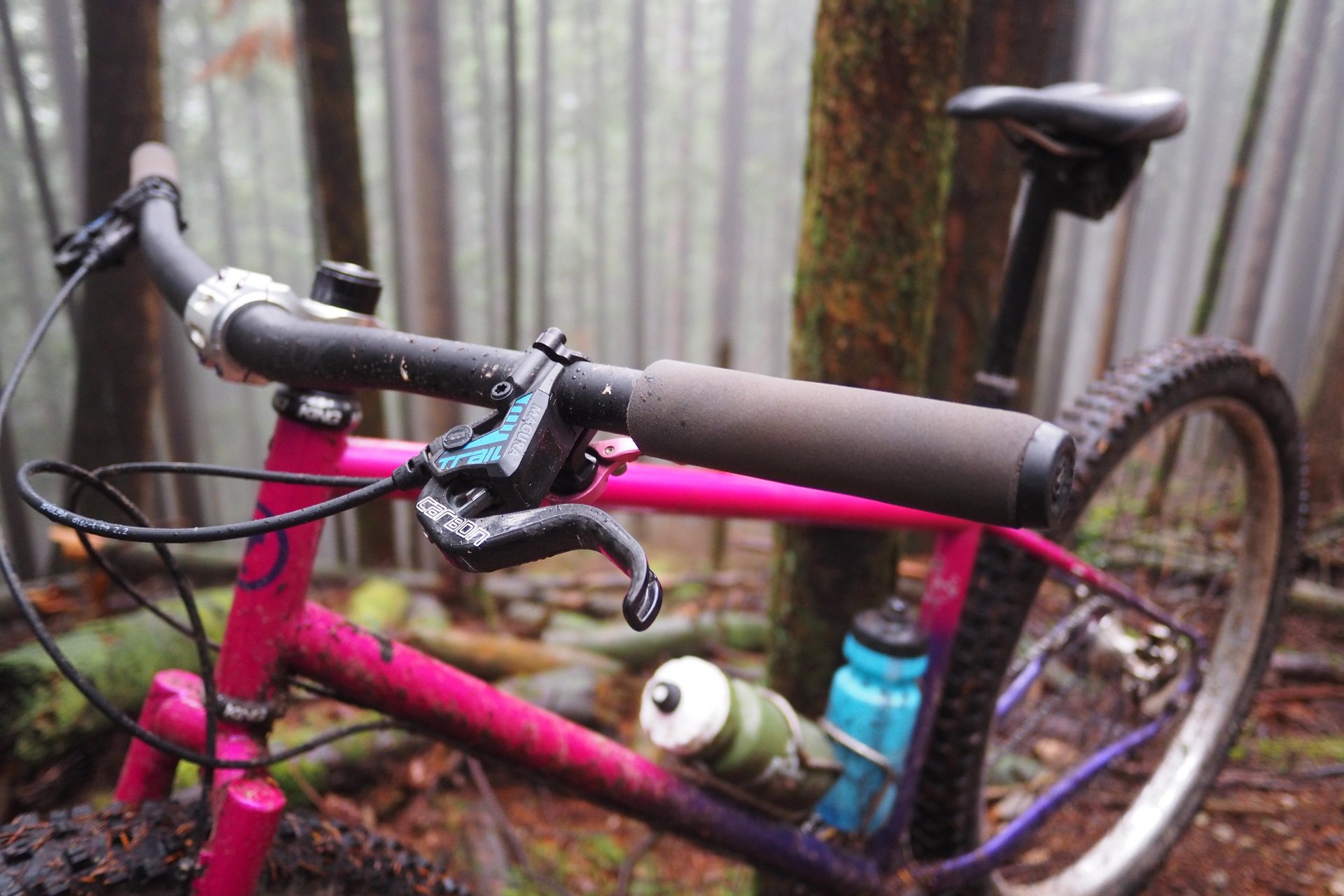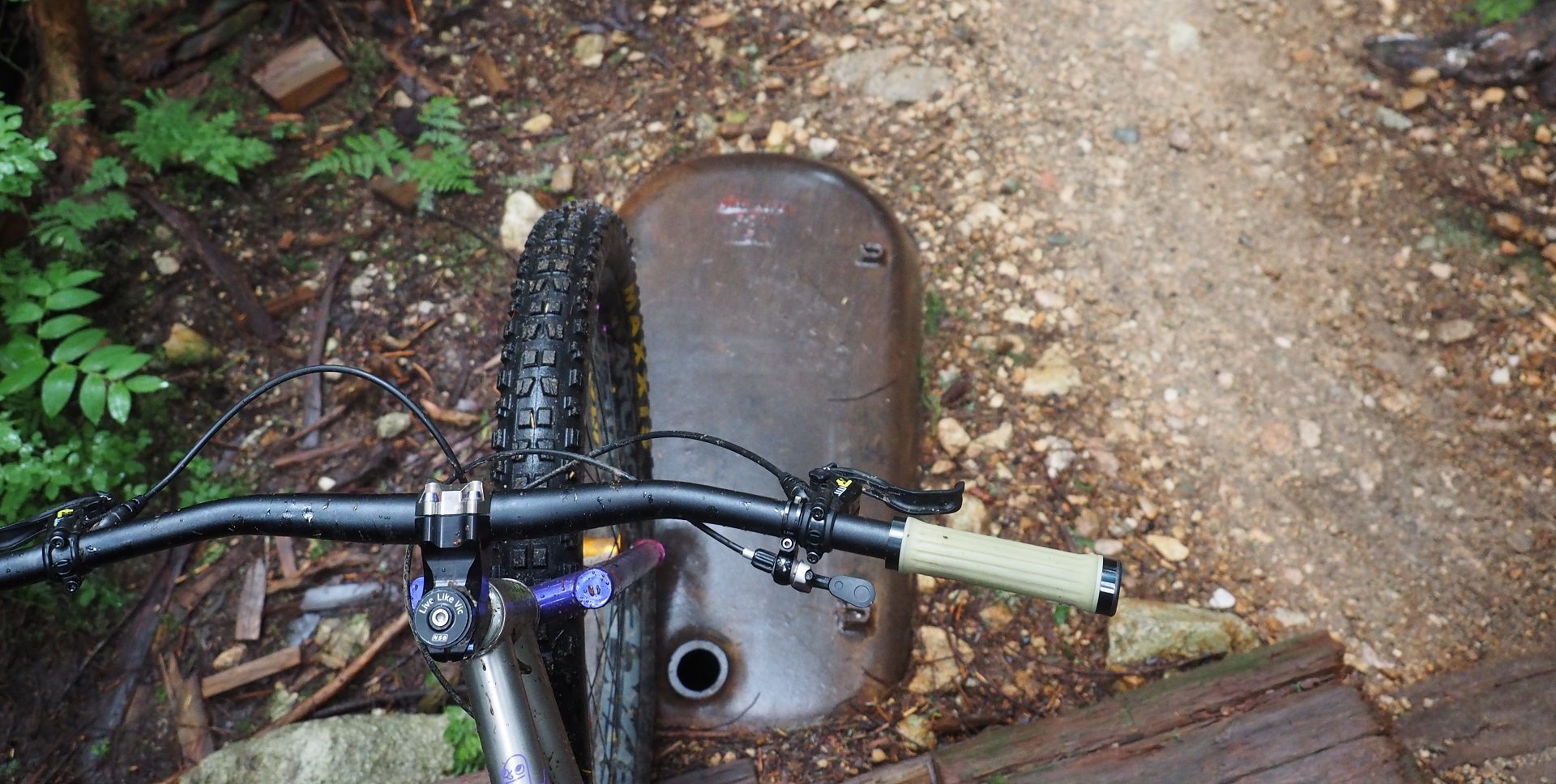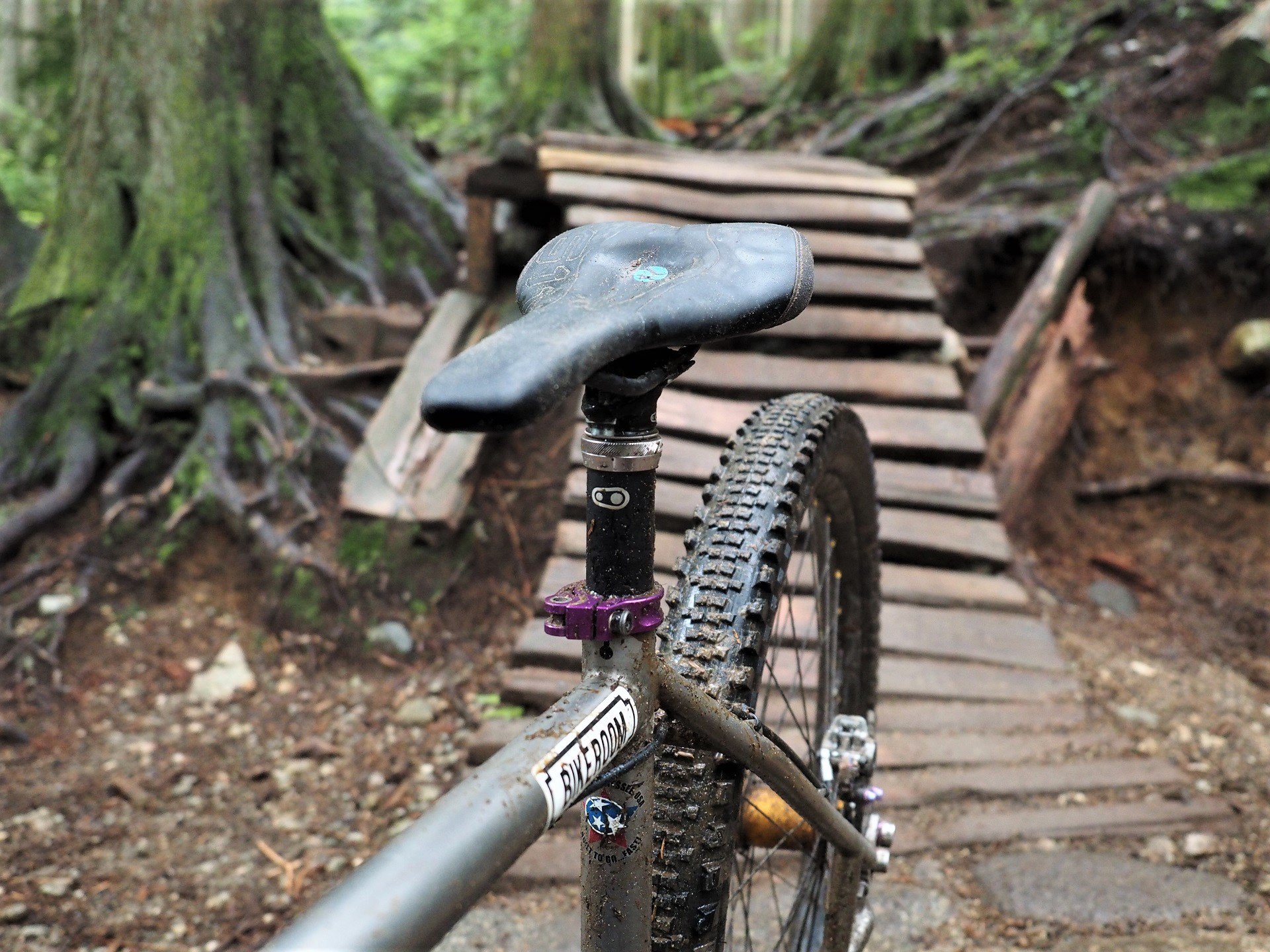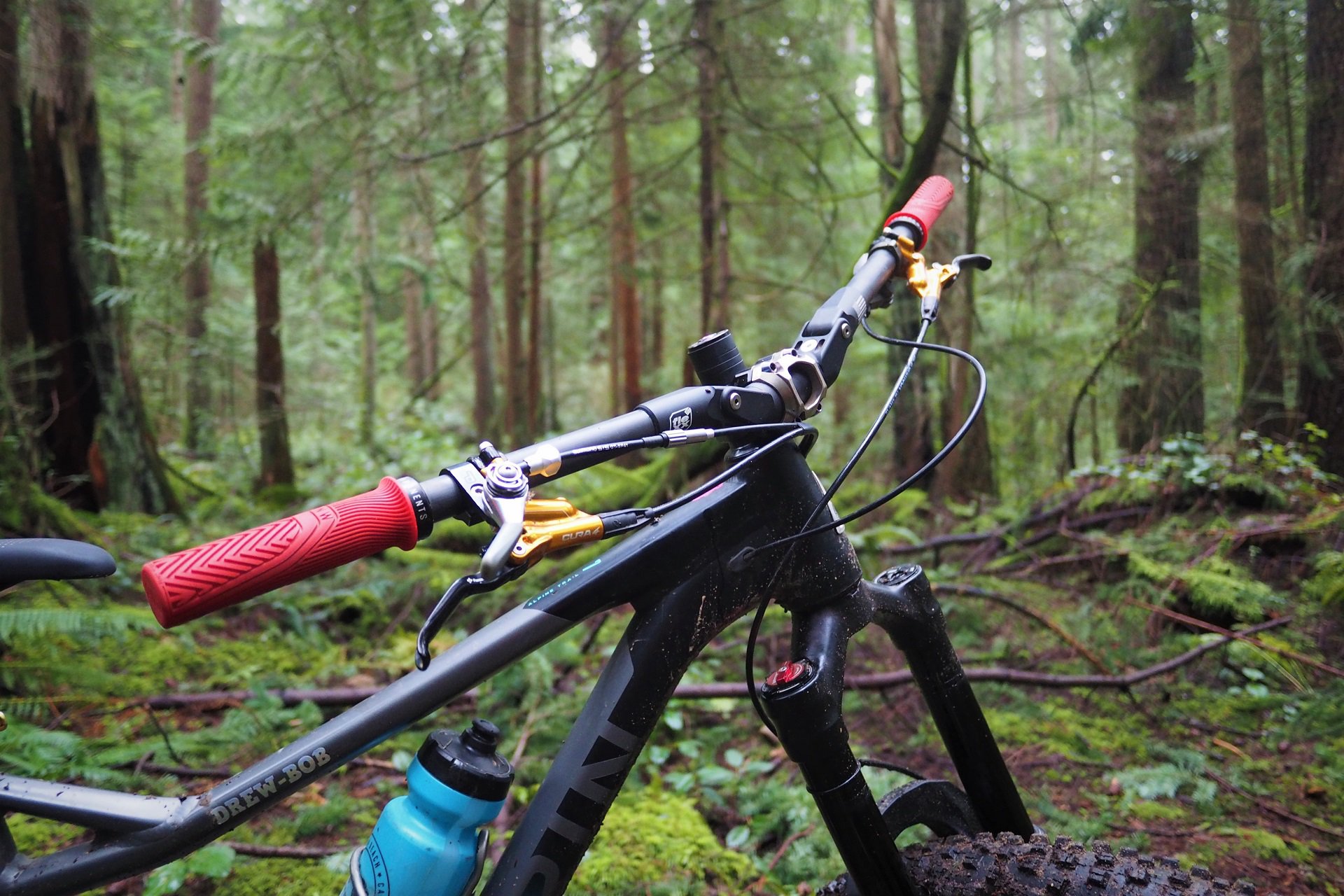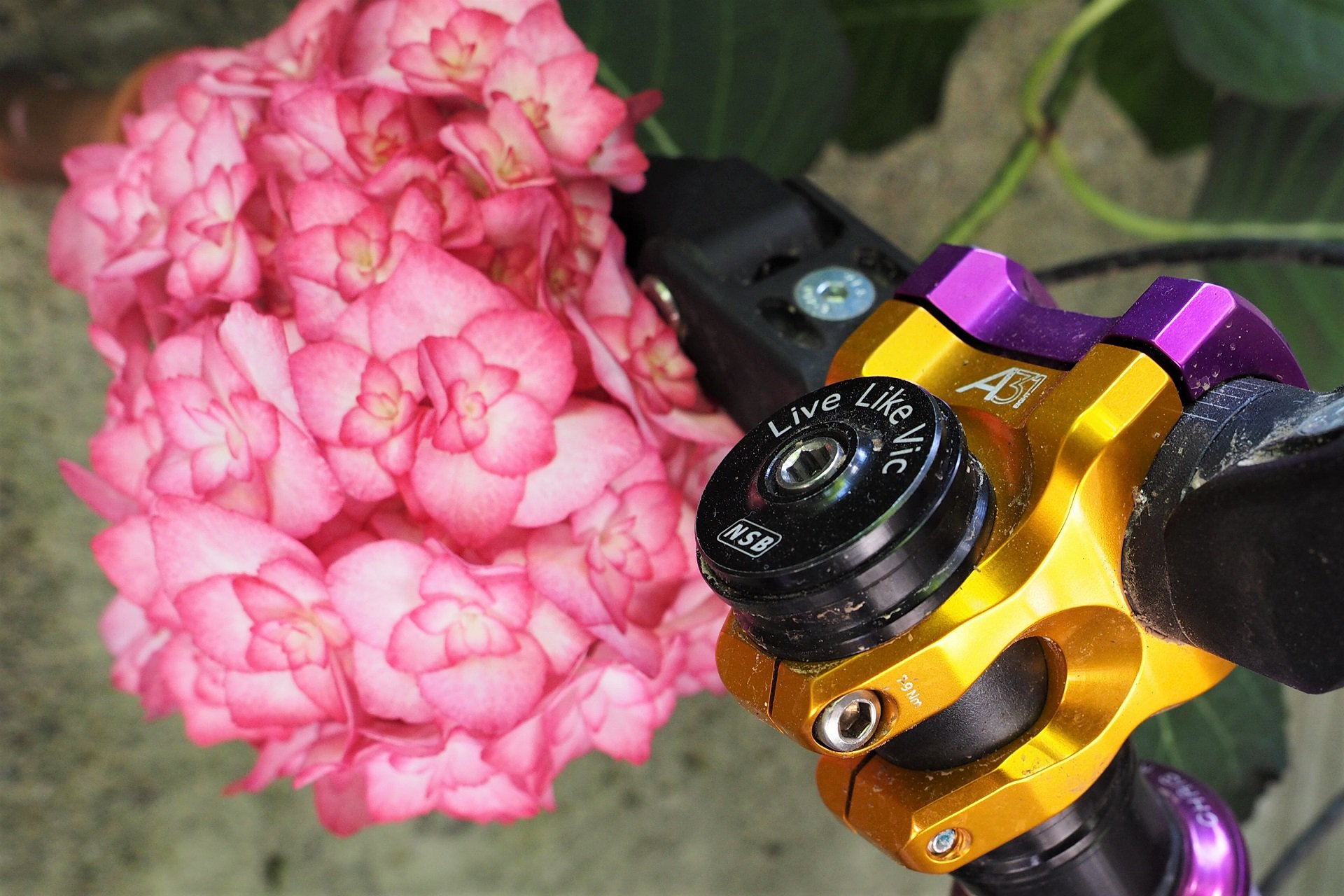 For The Busy
Too busy to ride regularly? Buy something that plugs in. No, not a stand mixer with wheels. Lights, silly! Crushing out a lap in the last light of day doesn't have the same urgency when you have the lumens on tap to have fun in the dark, and it's also way cheaper.
Lately, I've been mainly riding a self-contained combination of a 1300-lumen Bontrager Ion Pro RT on my lid and a Light & Motion Seca Comp 2000 on my bar, and that works great for me for all the janky trails I like to ride at night. There are endless good options on the market but I recommend a helmet mount light that works with the GoPro camera mount standard.
Not everyone will ride alone in the dark, so get some yourself and start dragging them out. You'll both appreciate the free time on a bike, the extra fitness come spring, and the mental health maintenance. As a bonus, it's very easy to social distance on even the most popular trails on the North Shore when it's pouring rain on a winter's eve, and most other places as well once the sun has set..
For The Bold
That could also be for the cold because I really find a full-face helmet's relative comfort is boosted when a wet chill is trying to get into your clothes. Either way, I've been riding in a lid with a chin bar a lot these last months and I think it's a great way to add a degree of insurance that I'll be able to get myself home to nurse my wounds. I've also been sporting knee pads every ride since May and occasionally have been known to throw on some elbow pads when my little one isn't using them as leg armour.
I've witnessed a few very spicy crashes in the last few weeks. All by advanced riders. All on fairly innocuous sections of trails. All on cold days where overheating wasn't really a concern and all riders who own DH full faces. I'm happy enough wearing my 7iDP lid with the cheek pads pulled out for long climbs, or clipping and unclipping the chin bar on my DBX 3.0, but for some folks that's just too much faffing about to be bothered with. Luckily for them, there is a whole crop of highly breathable fixed-bar full faces on the market like the Kali Invader, Smith Mainline, or Fox Proframe.
Whether it's a teenager learning to ride the North Shore or a mom or dad famous for laying themselves out hard on the trail, I think everyone spending more time riding with a chin bar is a good thing. There are a plethora of options out there with a wide range of fits so a gift card or a store with a good exchange policy is probably ideal.
I could wax on all night and if anyone is looking for more specific suggestions then hit me in the comments and I'll be as helpful as I can. I get a fair number of Santa's Helper messages every winter. I can't promise you I'll turn plain parts into compelling sentiments but from Boeshield to brakes I can probably come up with a winning suggestion for any budget. And if I can't we have a great community of readers here at NSMB.com. Is that pandering and foreshadowing my best of 2020 list? Heck yes.
Merry Christmas and happy new gear!