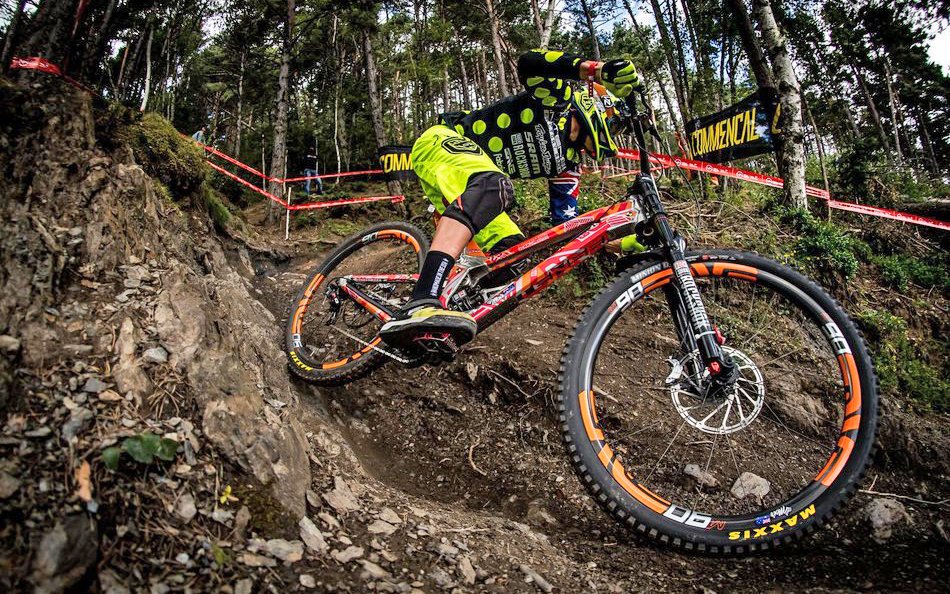 Race News (Not Spoiled!)
Andorra World Cup Results 2017
It was an intense day of racing at Vallnord, with riders tackling a rowdy, technical course that was a far cry from the last round of the UCI DH World Cup. The rain threatened but never came, but despite the co-operative weather crashes and spills haunted the ranks of the top 20 Elite Men. 
In the end, it would be Troy Brosnan with a clean consistent run that gave him the win, edging out 2nd place Greg Minnaar by just 0.220. Minnaar eased off in the last few corners, which no doubt cost him top spot on the podium this time. Third place Danny Hart wound up 2.406 back with a wild and ragged run, giving Brosnan his first World Cup win. 
On the Elite Women's side, Myriam Nicole put down a convincing win on her home turf, finishing 2.997 seconds ahead of Tahnee Seagrave, while Marine Caribou had a breakout run and placed 3rd, ending 8.041 seconds behind Nicole. Rachel Atherton continued to work on her recovery, placing 4th while being 8.678 seconds off the pace. 
Check out the full results below, and catch a replay of both the Elite Men and Elite Women's races over on Red Bull TV
Elite Men Overall Standings
Elite Women Overall Standings