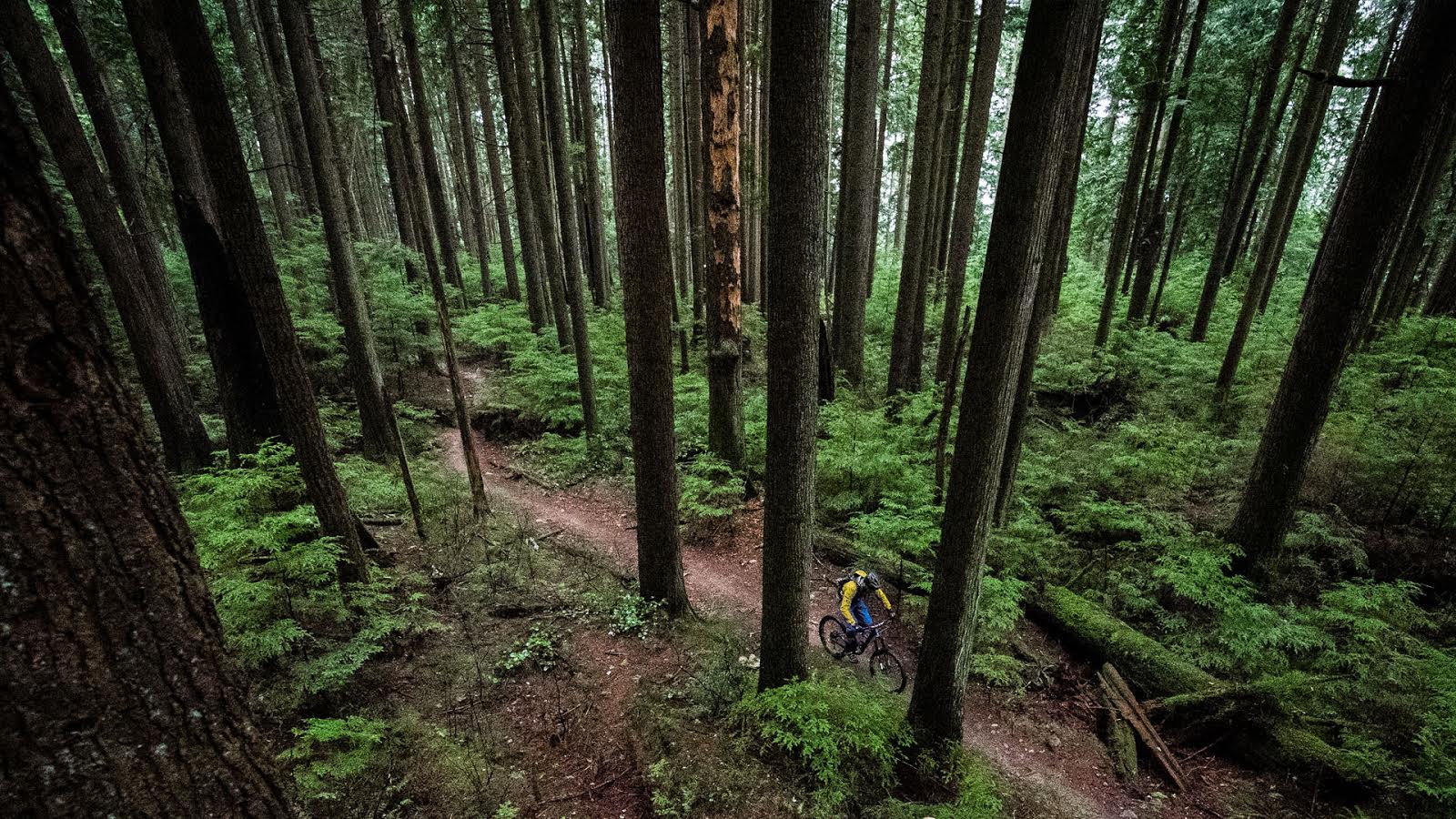 Alpinestars Alp Knee Guards: Reviewed
Over the past few months, I have come to embrace more climbing as part of my rides. However the pads I was using simply weren't suited for extended periods of spinning, as they slid down my legs like firemen on a brass pole. I was aiming for a set of kneepads that offered more protection than the traditional XC-style leg warmers with a spot of extra padding, but weren't so heavy that they got in the way while earning my turns. Enter the Alp knee guards.
The kneepads in question.
The knee cup itself is made out of a high-density foam, which gives it flex while still offering a good level of protection. It's also shaped in such a way to conform to the knee and leg while in the riding position. The liner is a soft touch material, while the outer shell is a blend of nylon and Kevlar fibres to give it a high abrasion resistance. Two Velcro straps help keep everything in place while riding. They're surprisingly light weight given how much coverage they provide, and their makeup ensures that they dry quickly between rides.
To be a true do-it-all pad, riding both ways in comfort is a must. For the most part, the Alps were comfortable enough to pedal on both the road and on singletrack climbs. However if they were not adjusted properly at the start, they had a tendency to rub the top of my knees, which on one occasion caused some rather uncomfortable chafing. If you pay attention and ensure they're dialled in before your ascent, you shouldn't have problems.
Two velcro straps and a silicone inner band help keep things locked down tighter than Fort Knox.
Heat is a bit of an issue while climbing. Due to all the padding around the knee they're not very breathable, and you will definitely notice your legs getting sweaty on a hot day. The flip side to this is that they are quite comfy on cooler days, and excel when the weather turns nasty.
Staying put during the descents is the biggest test for kneepads. I've suffered through pads that slid down my legs, shifted, spun, and did pretty much everything except protect my knees. Thankfully the Alps stay nicely in place through chunder, and do an excellent job of shrugging off bits of trail debris, tree branches, and rocks. The coverage is excellent, protecting both my knee and the stretch of shin that is most likely to get hit by a rogue pedal.
It's also worth pointing out that the Kevlar reinforcing on the outer shell is more than a cheap marketing gimmick. I've had some truly nasty spills into rock and abrasive surfaces, and apart from some dirt the front of the pads look just as fresh as the day I got them. Unfortunately, the back mesh panels haven't held up as well as the front. Several holes have appeared thanks to unplanned encounters with pedals and a chain ring.
Sadly the mesh backing didn't fare well against sharp objects.
Overall, I've been very impressed with the Alp knee guards. They're quite light for how much coverage they give and when worn properly become nearly invisible on the climbs. The Kevlar protection does its job without complaint, and the pads are capable of handling fairly significant impacts at speed. As with any protective gear like shoes or helmets it's definitely worth trying them on before pulling the trigger, but if you're in the market for new pads I would definitely give these a look.
---
It's rare to find something that's both comfortable and durable enough for everything…