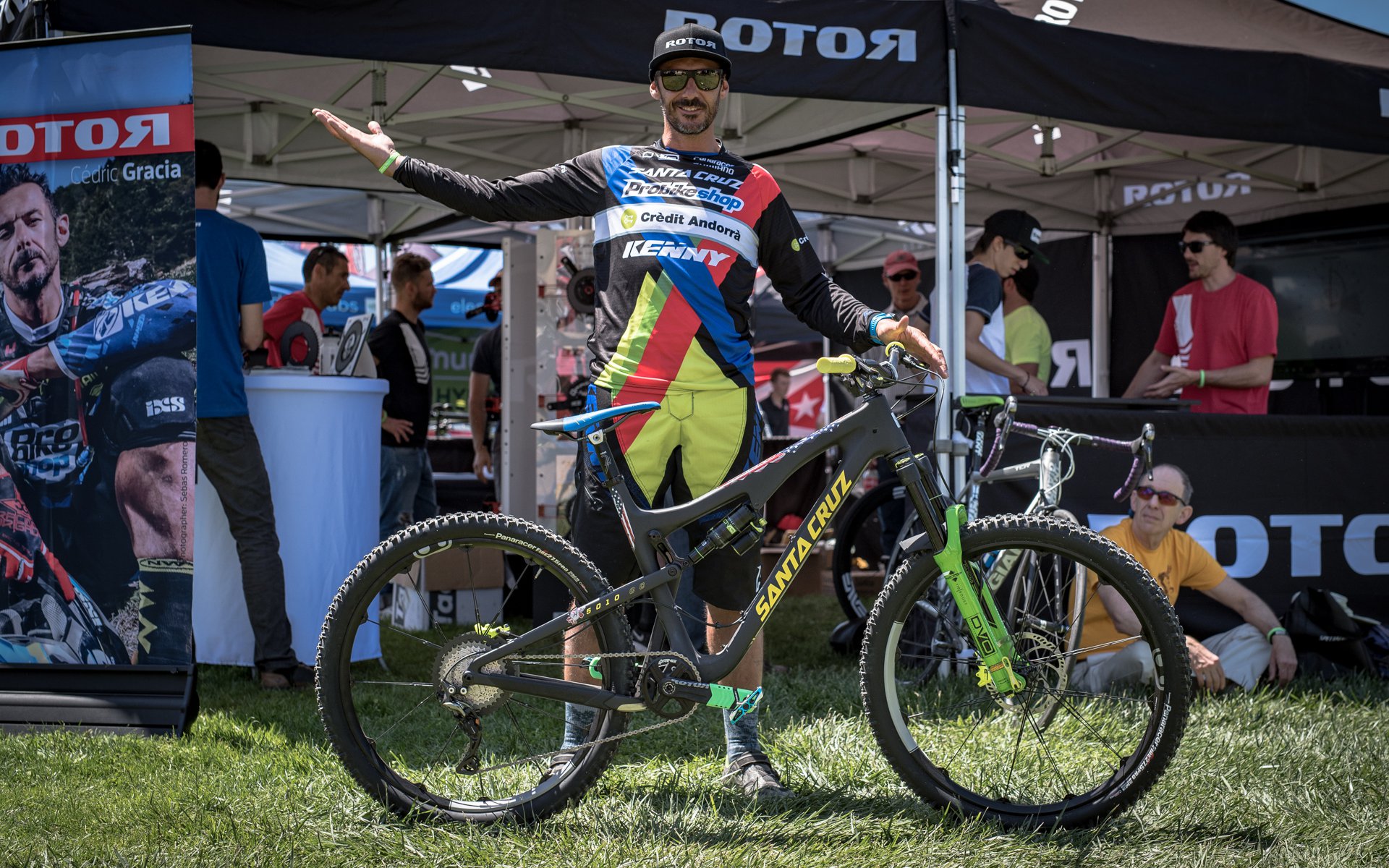 Our Favourites from Sea Otter 2017 (Part 1)
ALL THE STUFF AT SEA OTTER
The new Pike is not the old Pike (which was adapted from the original non-boost platform) with new guts. This one was built boostie from the ground up - which is why, RockShox tells us, the new fork is stiffer and stronger than the old Pike and yet lighter by 150 grams. It also may go down in price. MSRP: US$ 875-1000, € 970-1100 and £ 825-940.
The new damper, the Charger 2, is compatible with RockShox's OneLoc remote and the new Debonair air spring is said to improve small bump sensitivity and improve mid stroke support. The fork will also accommodate up to a 3" tire (27 x 3" for the 29 model and 26 x 3" for the 27.5 model).
---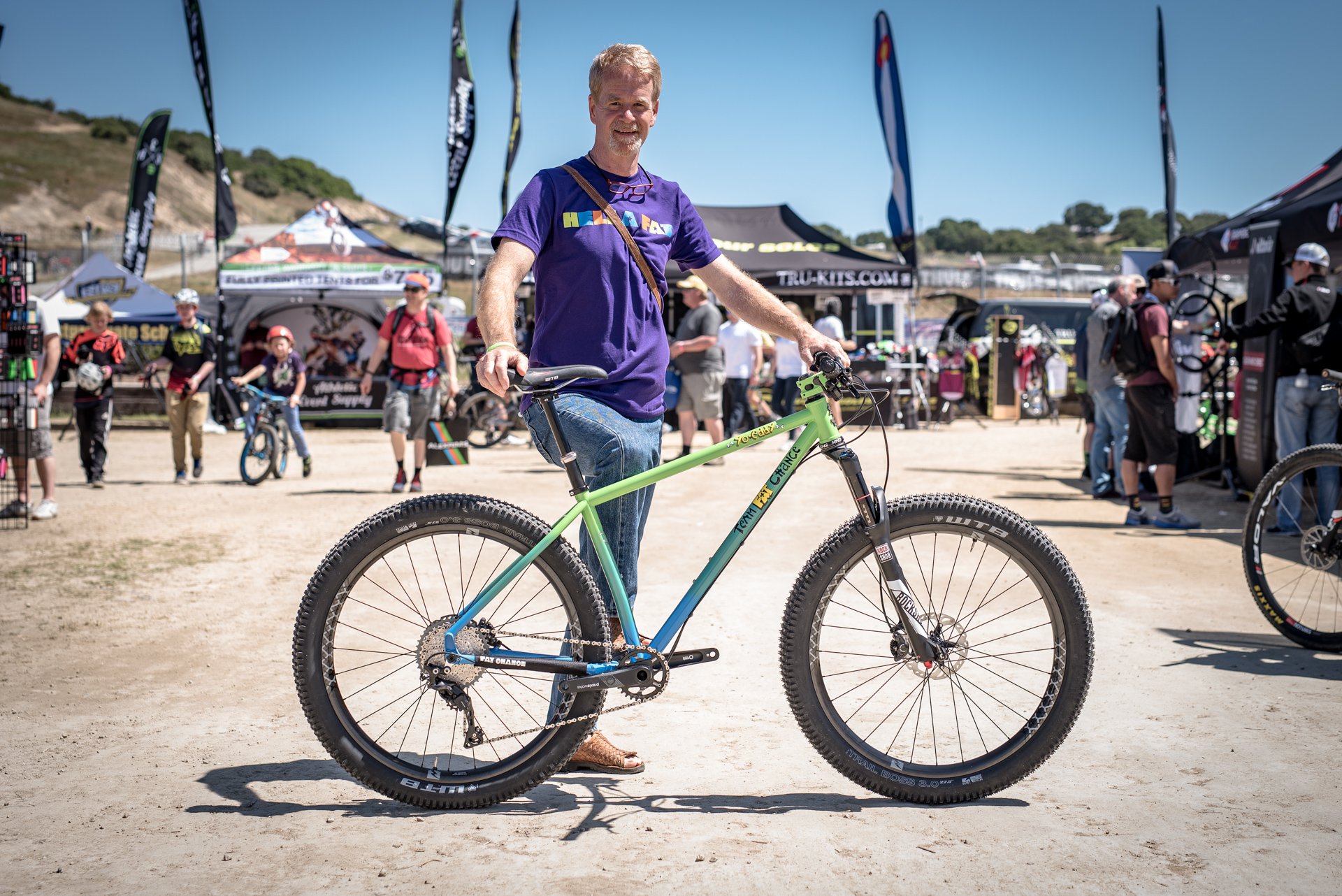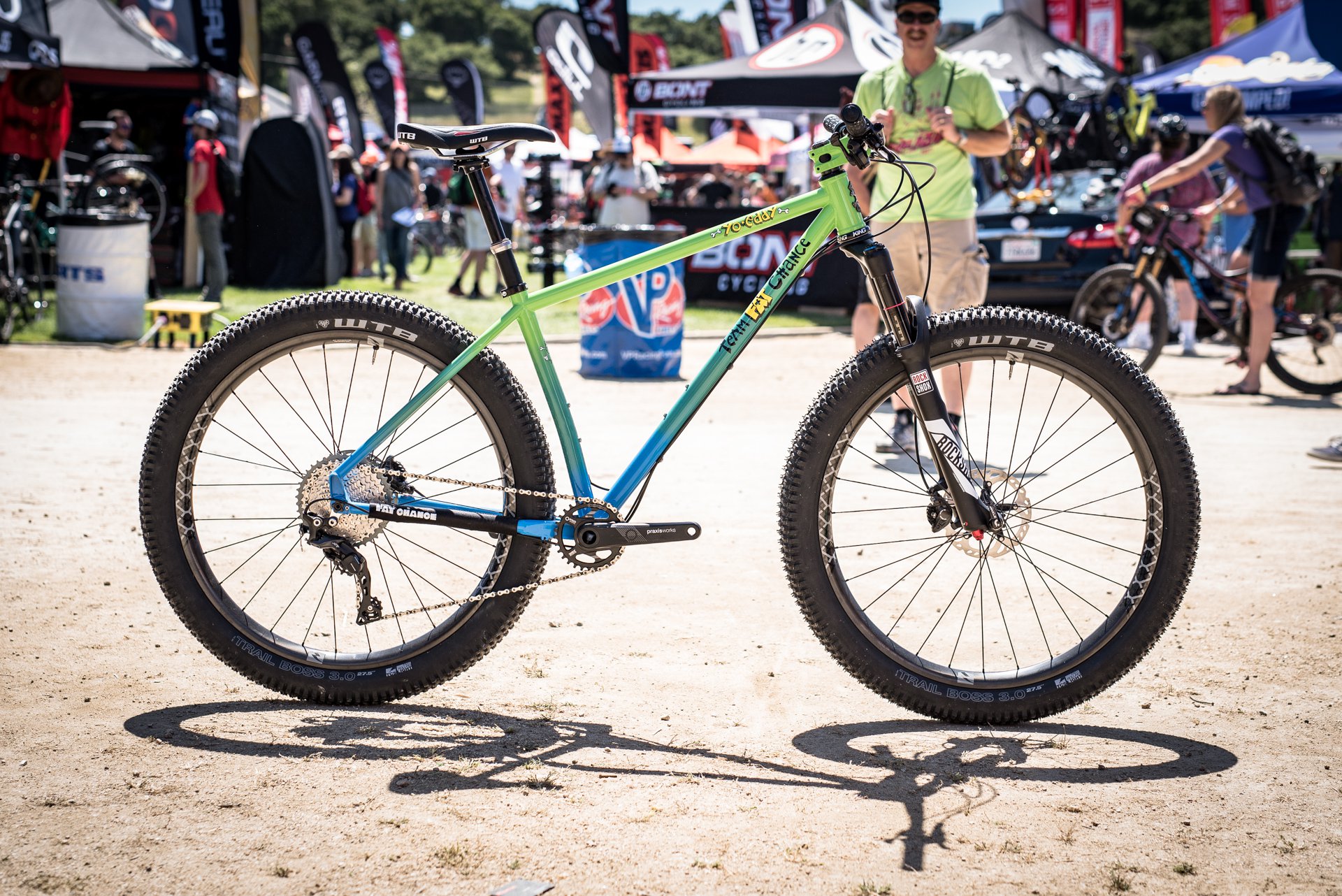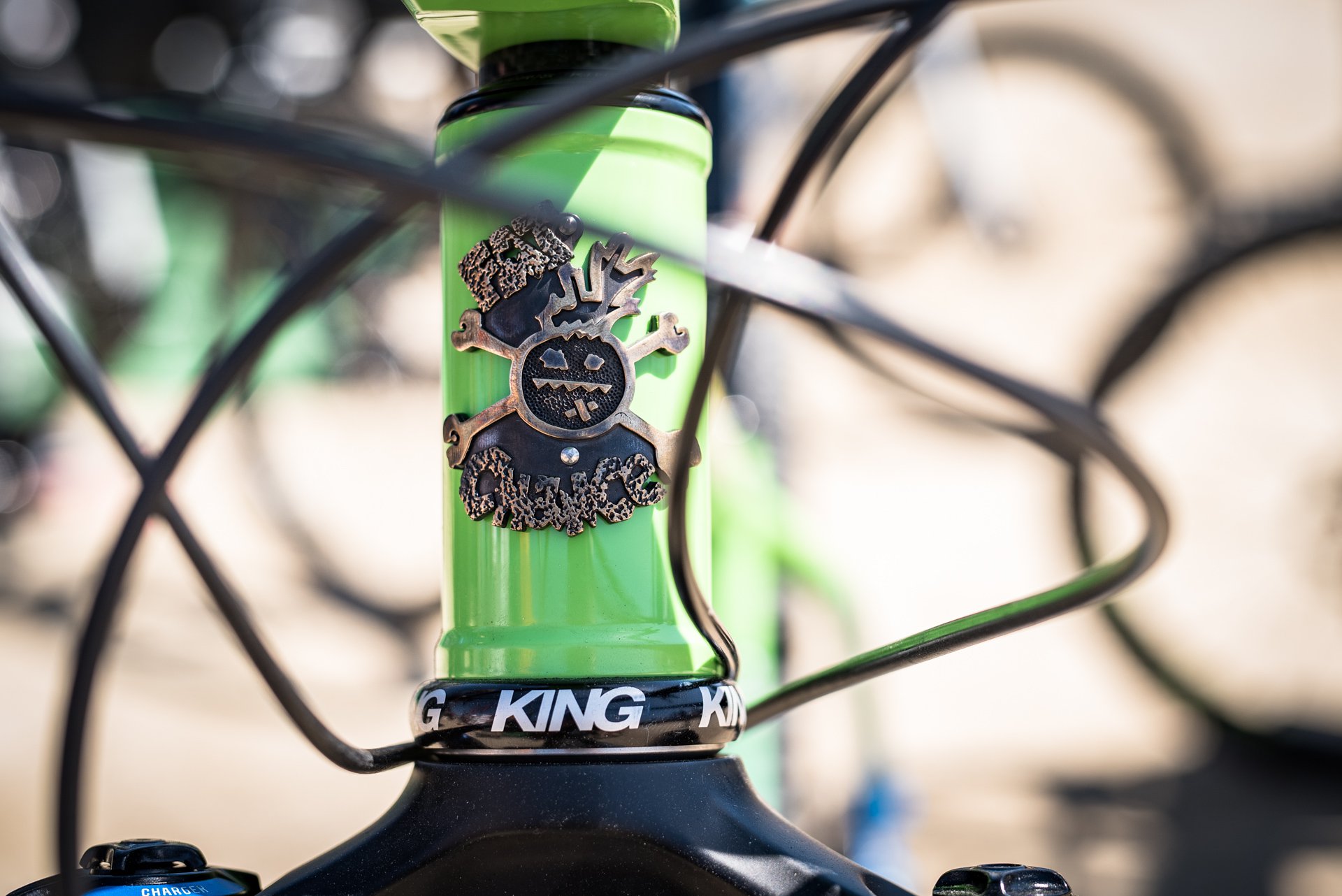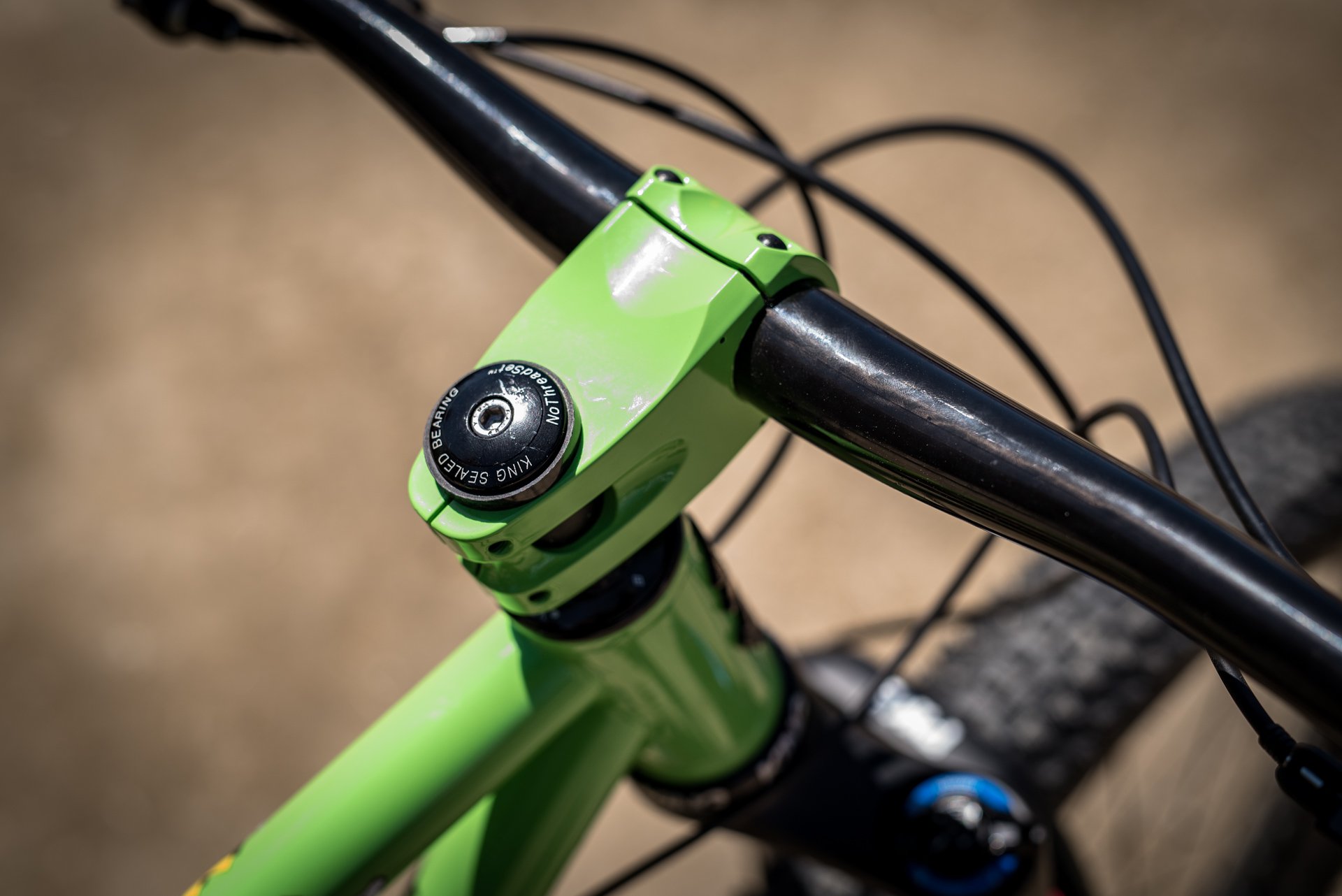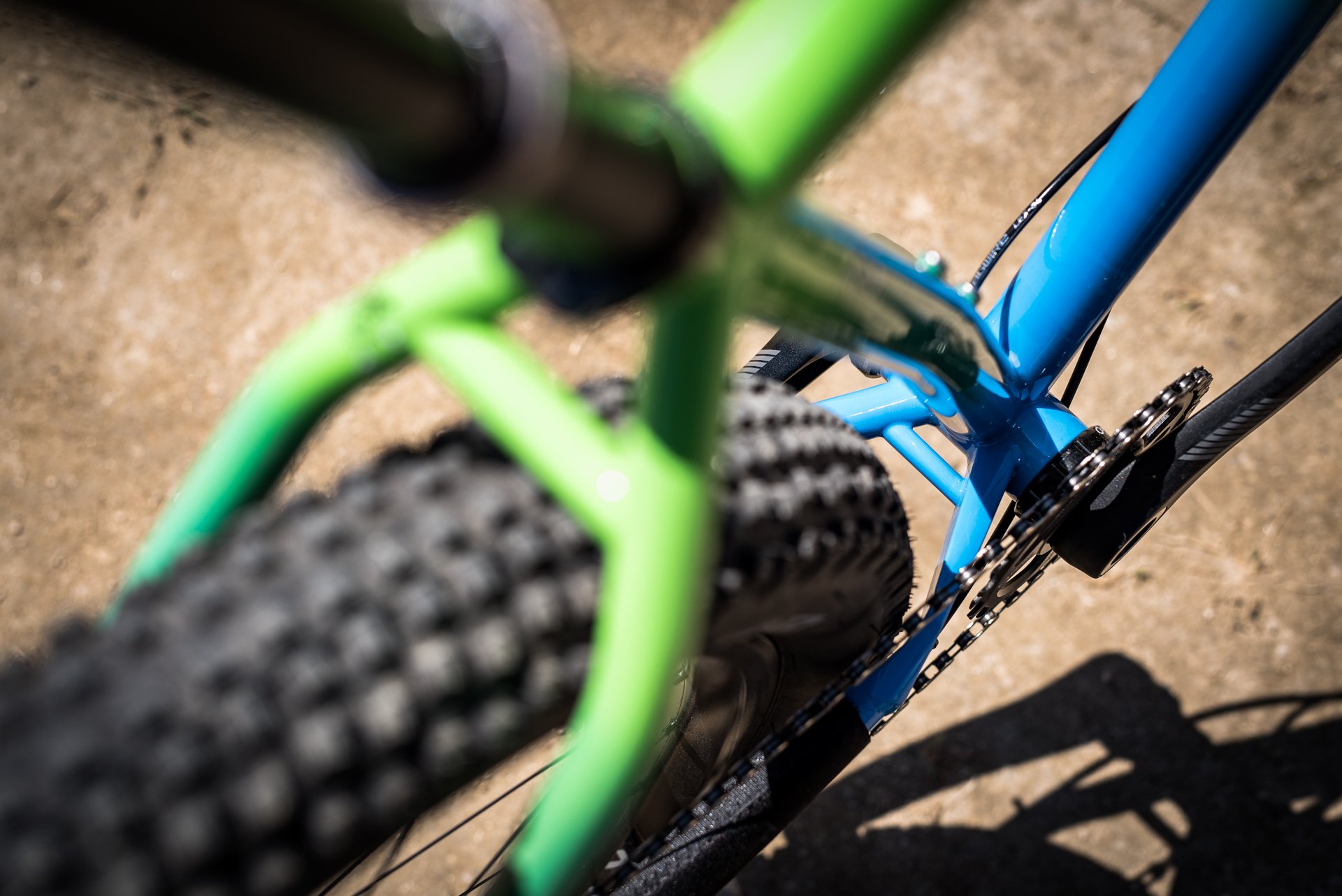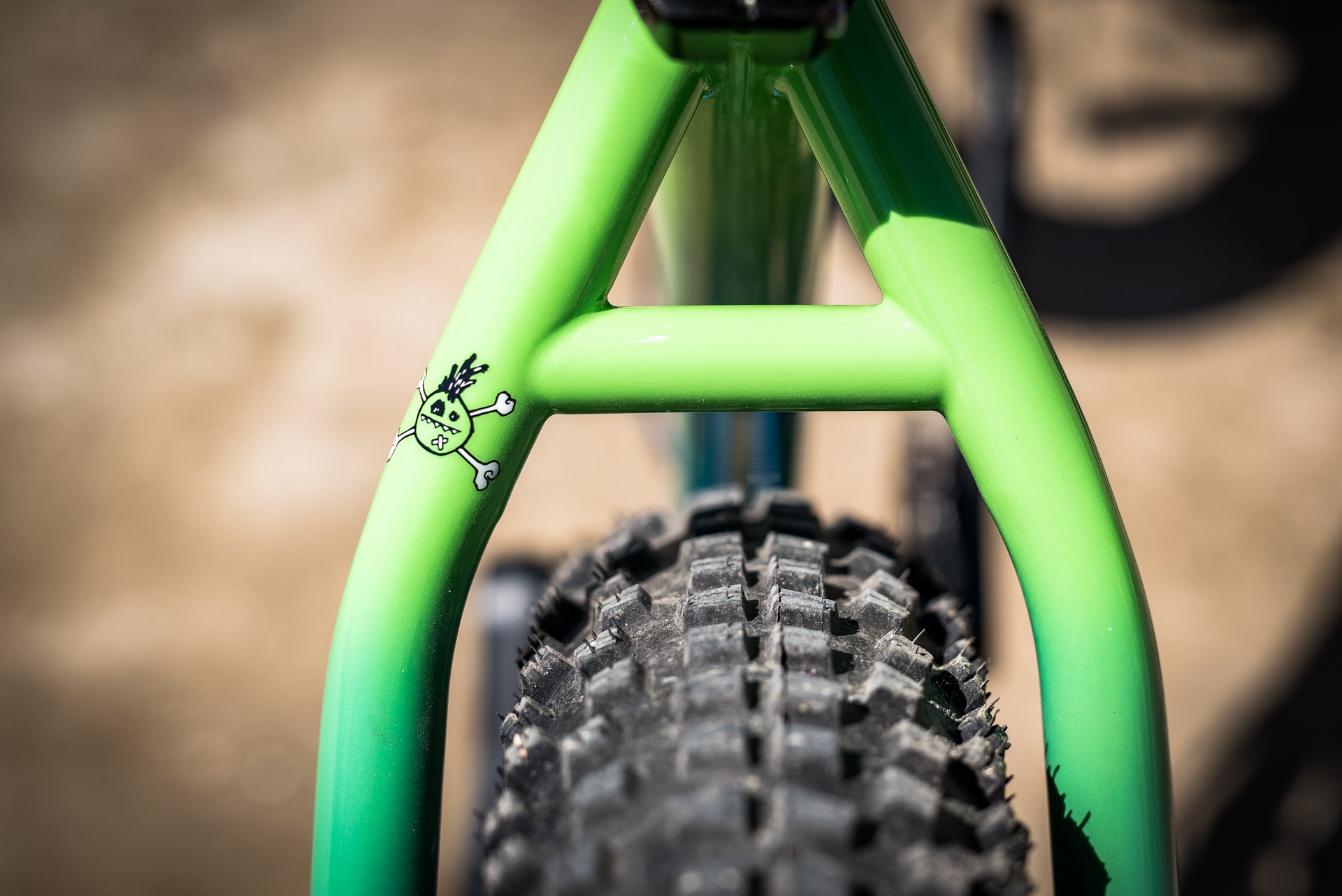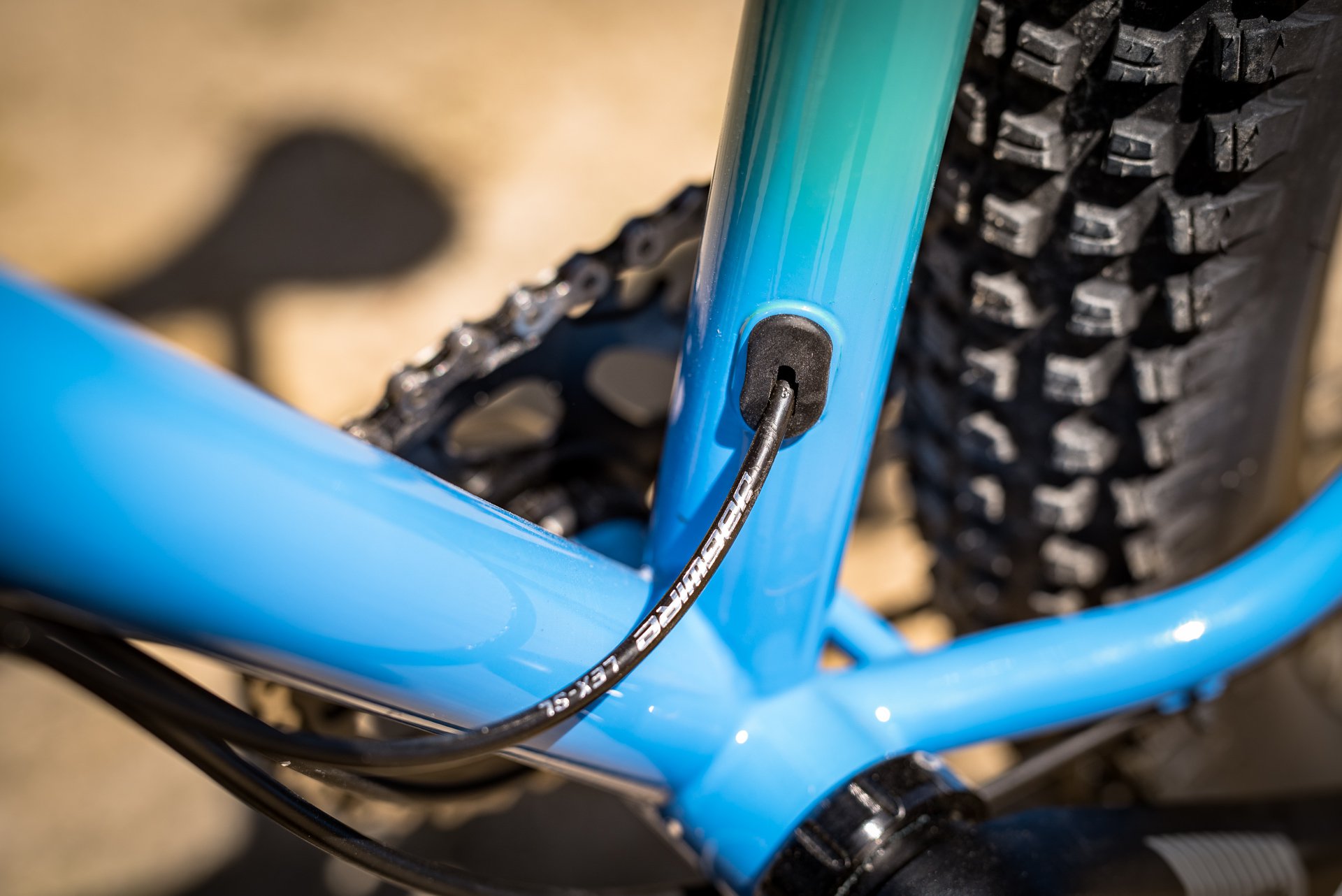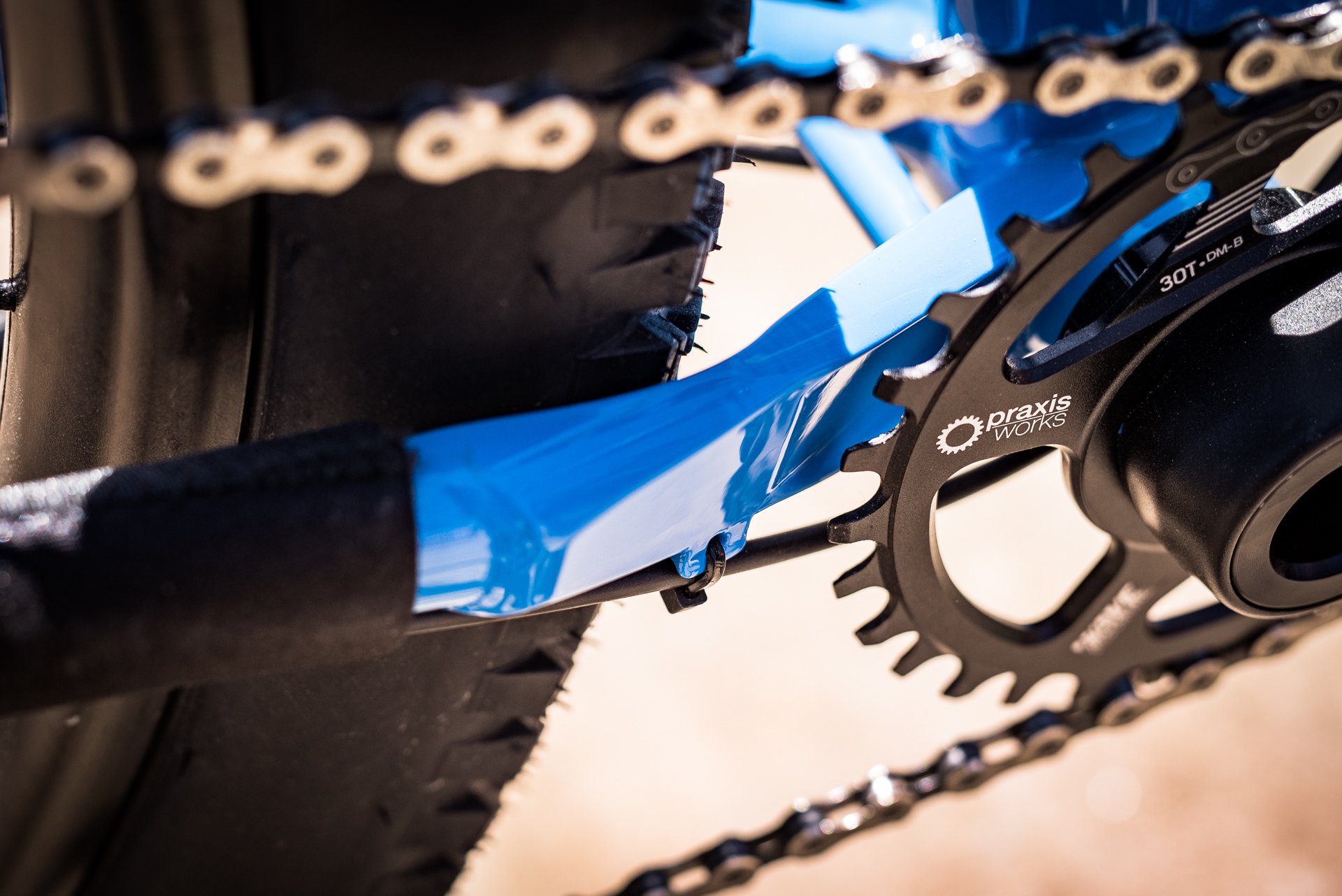 Long live the Yo Eddy 2.2
Chris Chance took about 15 years off mountain bikes. Instead of manipulating and forming chromoly tubes, Chris was using shiatsu to align humans. And he's pretty stoked to be back working with bikes, pinching himself when he wakes up every morning. The rebirth of the Yo Eddy as a 29 or 27+ machine modernizes a classic without compromising any of its charm or sacrificing any of the elegant details. The head angle is a trail friendly 68.5" and, thanks to a custom one-sided yoke and the curved seat tube, the chainstays are kept to a reasonable 429mm. For reference, Chromag's Primer's stays are a little shorter at 415mm. More details and photos here...
---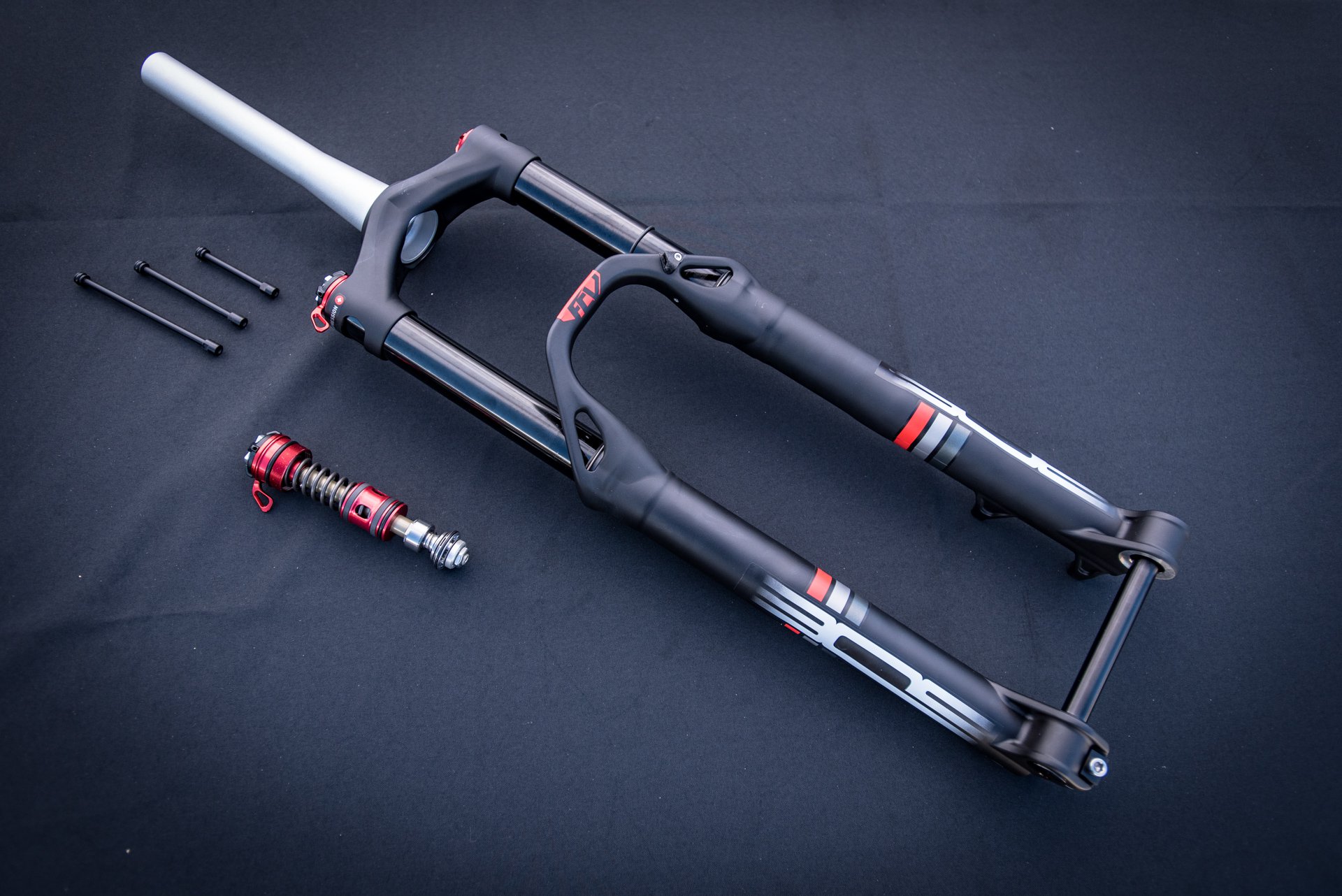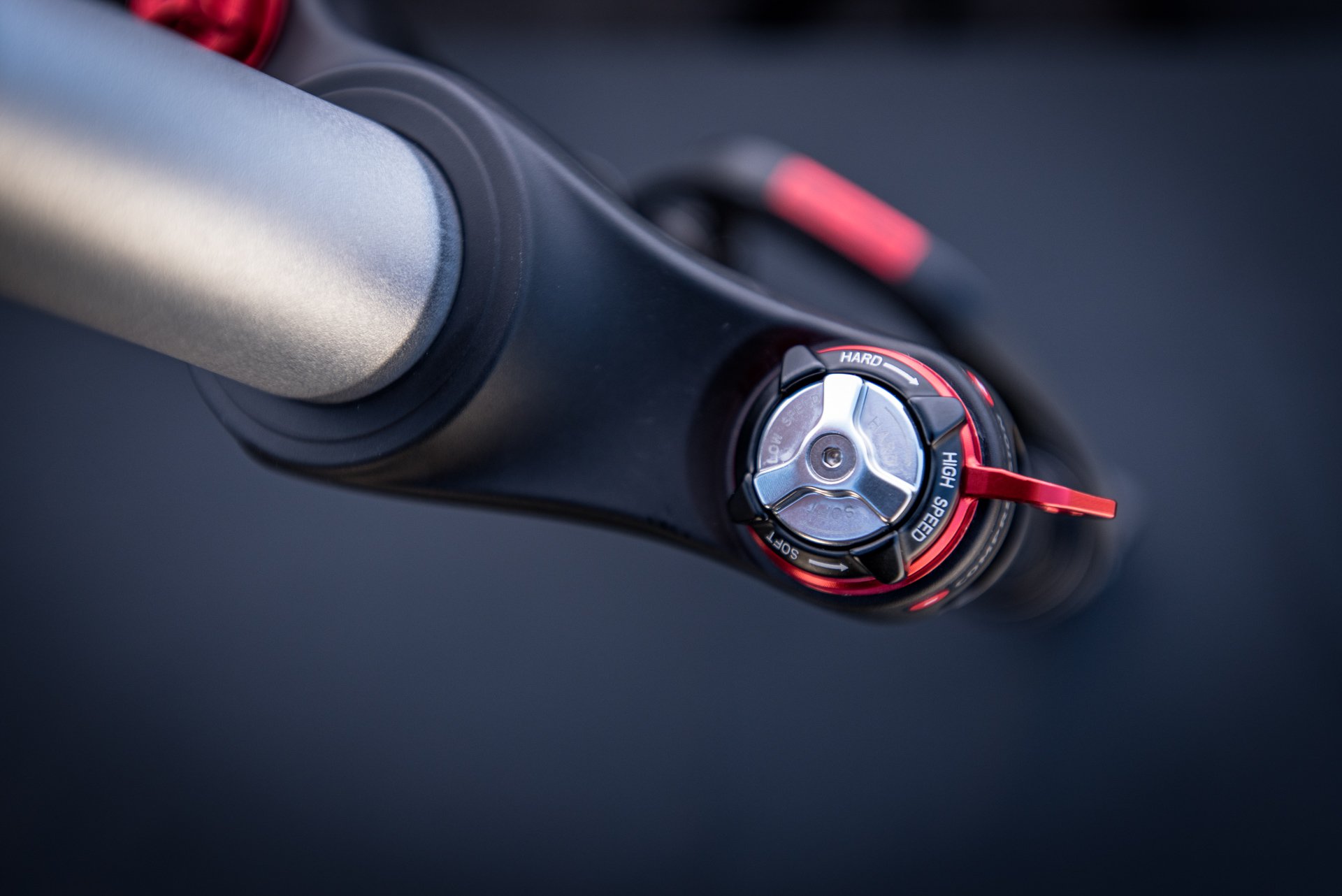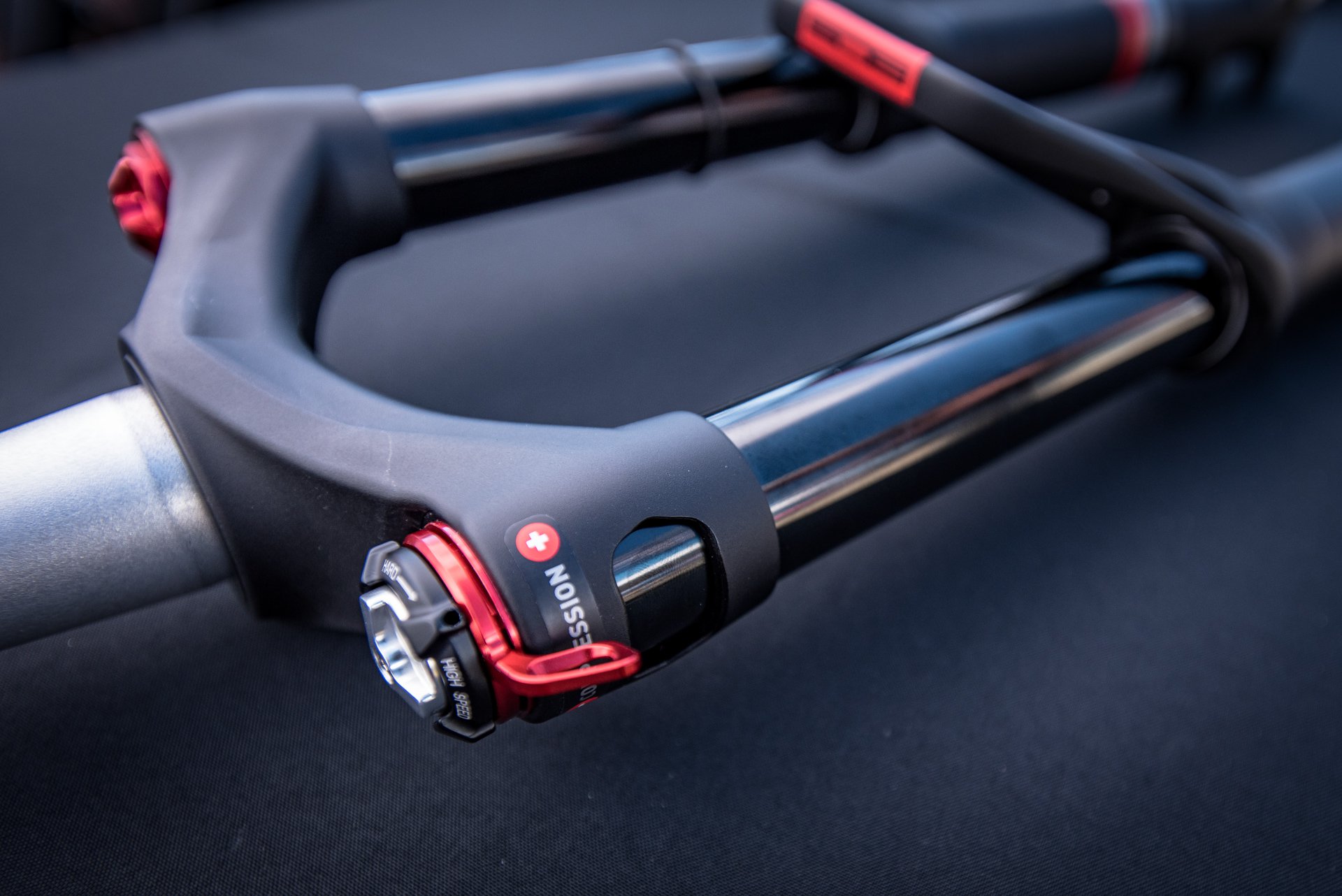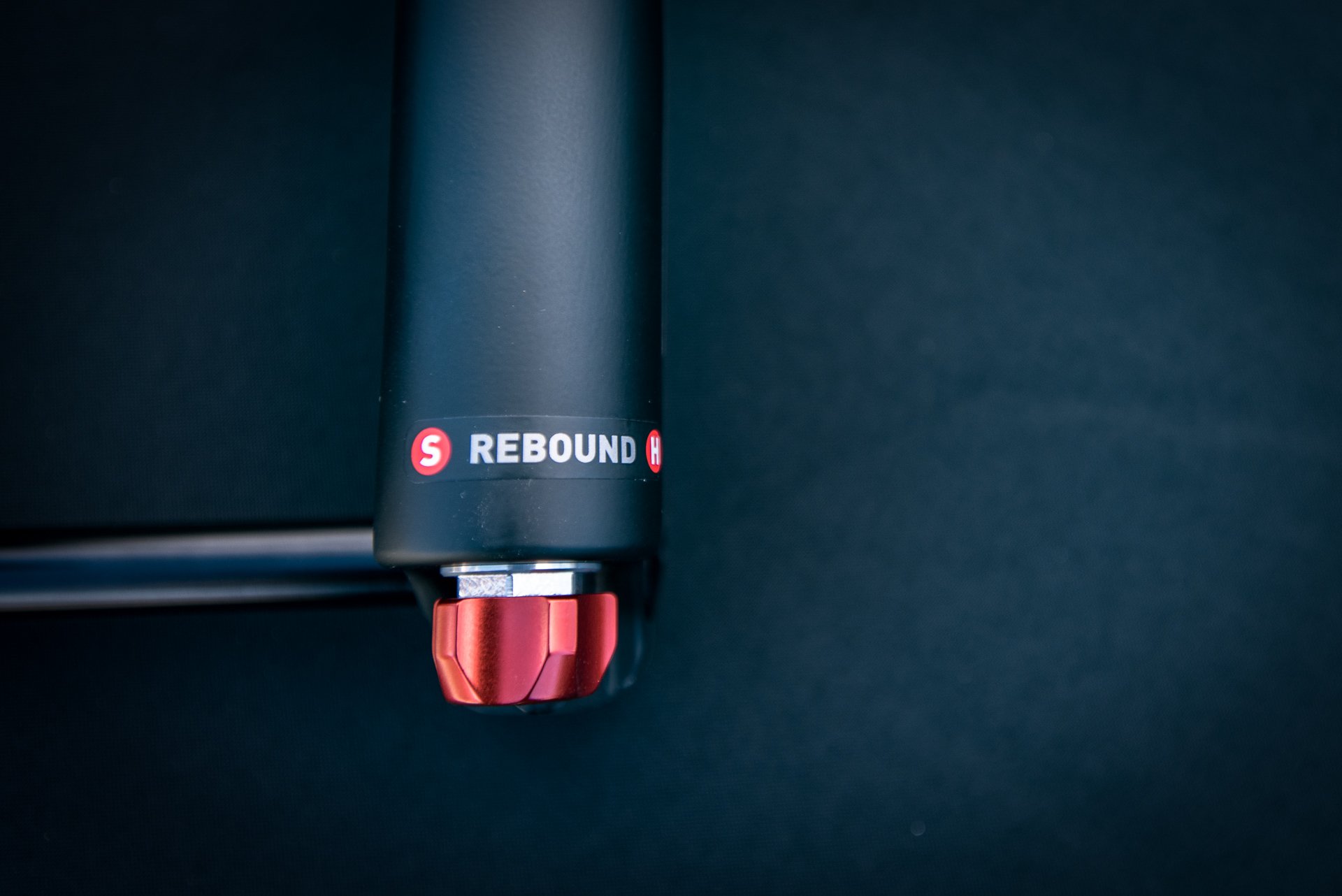 New BOS Deville Fork
BOS is taking another shot at penetrating the North American market. After some early stumbles with supply and service, they're opening up new distributors and service centers and getting ready to put the new Deville out into the wild.
Now sliding on 35mm stanchions (up from 34), the 2017 BOS Deville will come in 150, 160, and 170 mm versions to start - and only in 27.5 but a 29/27+ version is coming by the end of 2017.
Other than specs, the major change is from an open bath to a cartridge system based on their FCV damper, which was originally developed for their buggy racing efforts and has since been adapted to MTB applications. Also new and unique is that air chamber is on the negative spring rather than the positive spring for most forks with air volume adjustments. BOS claims that by doing this, your adjustment is affecting the fork during the beginning, middle, and end of the stroke (ie. - it's in effect all the time) other than in the final third of the stroke, which is when you feel most results from a positive air chamber volume adjustment.
We'll have one to test soon and will report back with more details. Check the BOS site for details.
---
A couple of our favourite vehicles at the event. The mini Willys FJ3 hauler from the early 60s was so cute I wanted to give it a hug. And check out the side mount rack/work stand. The Ford Raptor Trophy truck was simply badass. It would get fired up and revved occasionally alerting everyone at Laguna Seca that someone woke the dragon.
---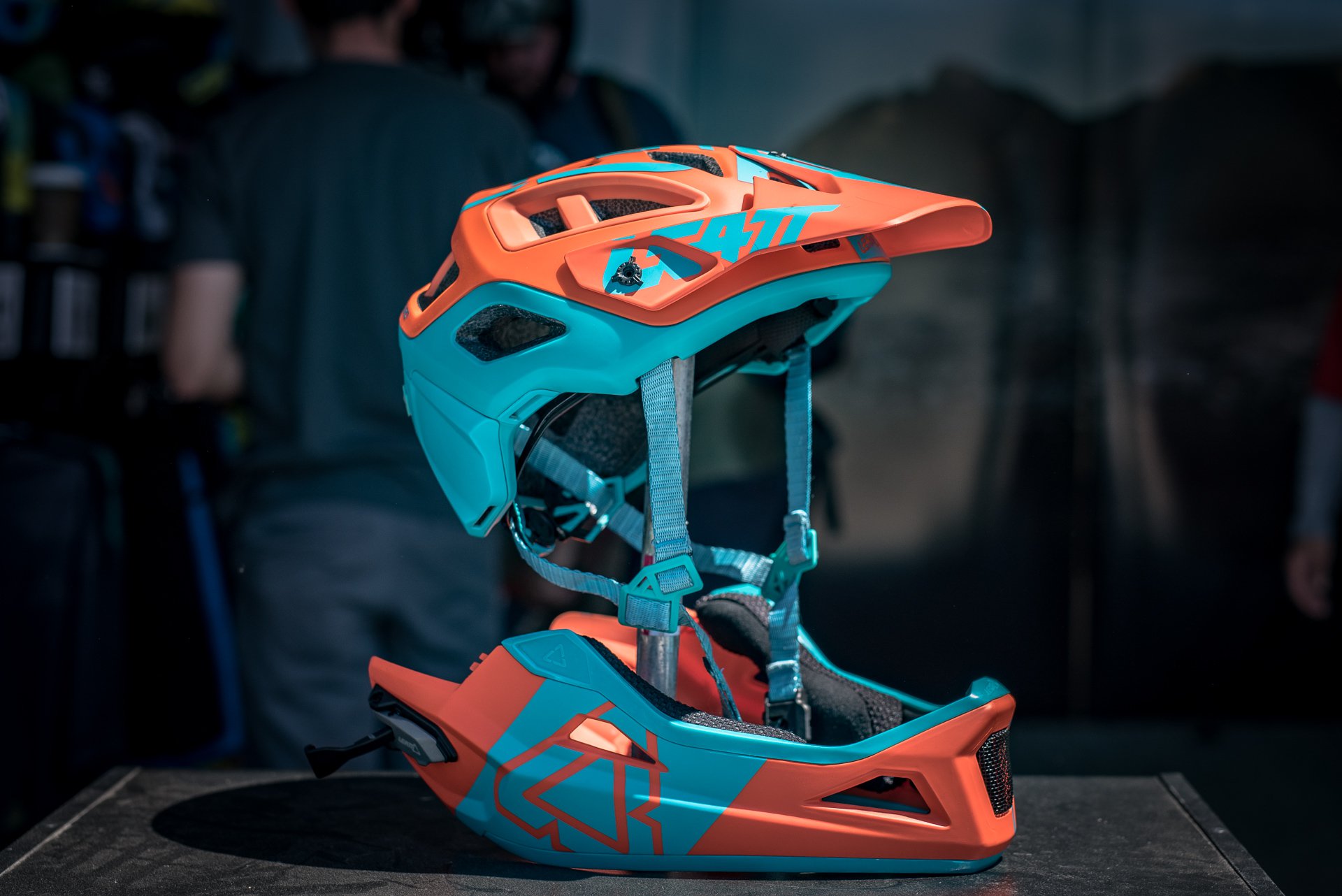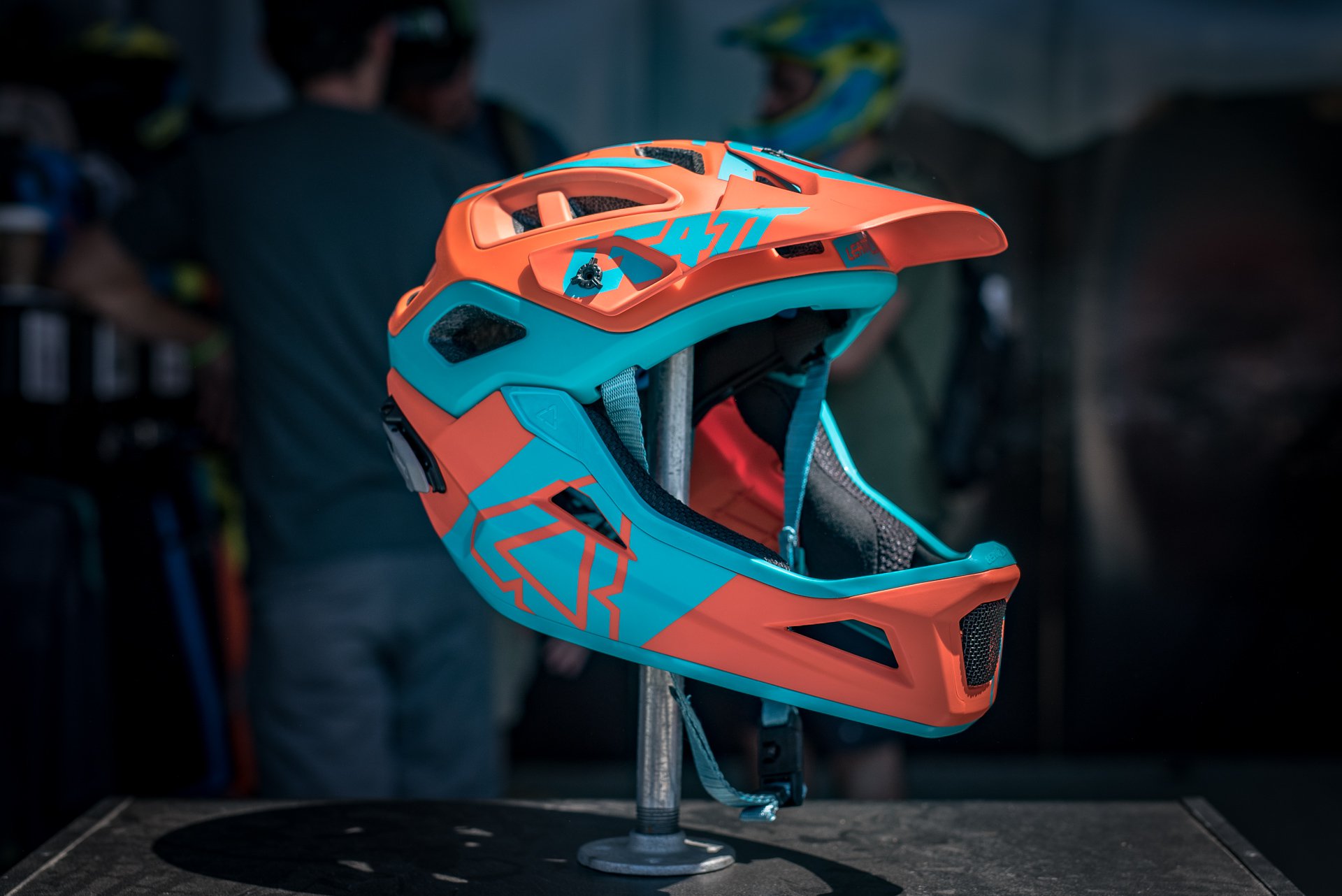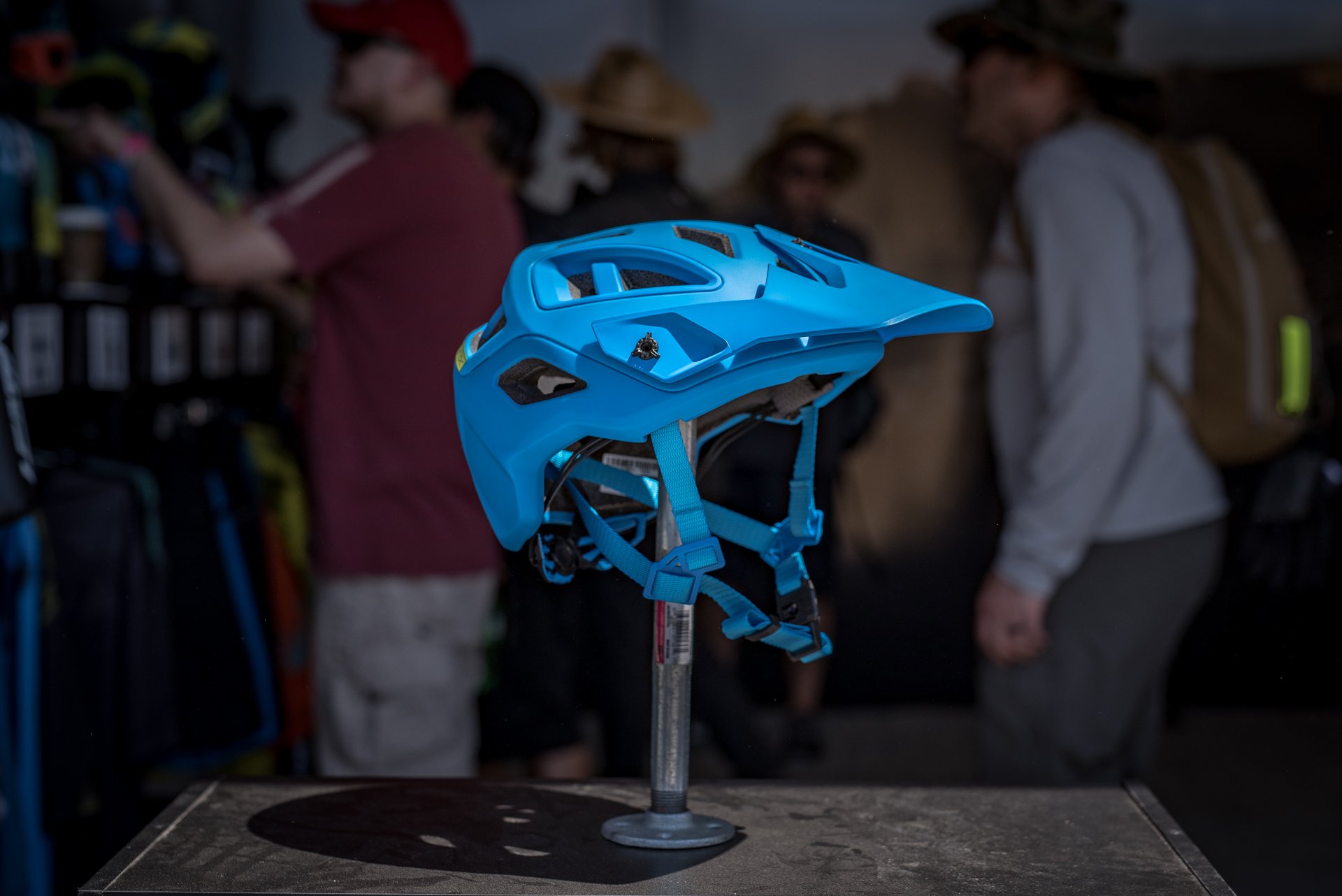 Leatt Helmets 2018
Leatt's DBX Enduro V2 helmet converts to and from a full face quickly and easily. And it's priced at US$240. The company also has an answer to the MIPS system called 360° Turbine Technology. It seems less bulky and, they tell us, it reduces rotational force to the head by up to 40% over the competition. The all mountain version of the helmet retails for US$170 and weighs approximately 375 grams. More on the line here...
Breadwinner serves up beautiful semi-custom chromoly frames. They have base models with set angles and stay lengths and you can choose the top tube, seat tube and head tube lengths. The Goodwater, pictured here, is designed around a 140mm fork and is described as the bike to make XC shreddy. It swaps between 29 and 27 Plus wheels and has 440mm stays and a 67.5 degree head angle. Not pictured, the Bad Otis, is a slack angled fire breather suitable for a fork of up to 160mm. Rolling on 27.5 wheels, the Bad Otis has 420mm stays and a 66 degree head angle. Personally I'd like to see the demon love child these two bikes might make; swappable wheels (29 and 27+) and similar geometry to Bad Otis, while keeping the stays in the 420 region or shorter. Fingers crossed!

Here's a little video to help you get to know Tony and Ira, the riders behind Breadwinner.
---
Dharco is an Aussie brand that is coming to North America. The US first (America First!) with Canada to follow. They make some really nice stuff - including this jersey that was made for partying. They use recycled polyester in many cases and attention to detail is excellent. We lusted after several of their clean and bold jersey designs and we left with a jersey and a pair of shorts to try. 
---
Reynolds tells us that Bernard Kerr has been riding these new carbon DH wheels since January, in multiple events including the Valparaiso urban DH where he has apparently broken a wheel every other time. These wheels are limited edition and they are expensive. Brace yourself expensive; US$2700. But they have Industry Nine hubs. And did we mention they're strong? You also get a Reynolds jersey and hat and an autographed Bernard Kerr poster. The warranty program may put you at ease after you have re-mortgaged your home to pay for these. More on the wheels here...
---
Pit Viper - Demand Respect and Authority
Pit Vipers were all the rage...last year. But this year, too. Basically, enormous face shades. Yep, bigger than 100%.
At their booth, you could choose which tape to play in the cassette player, and their tent graphics pointed out which sports you could do while wearing them. Like rollerblading. And leaning into the wind. If you are ready for it, check them out here...