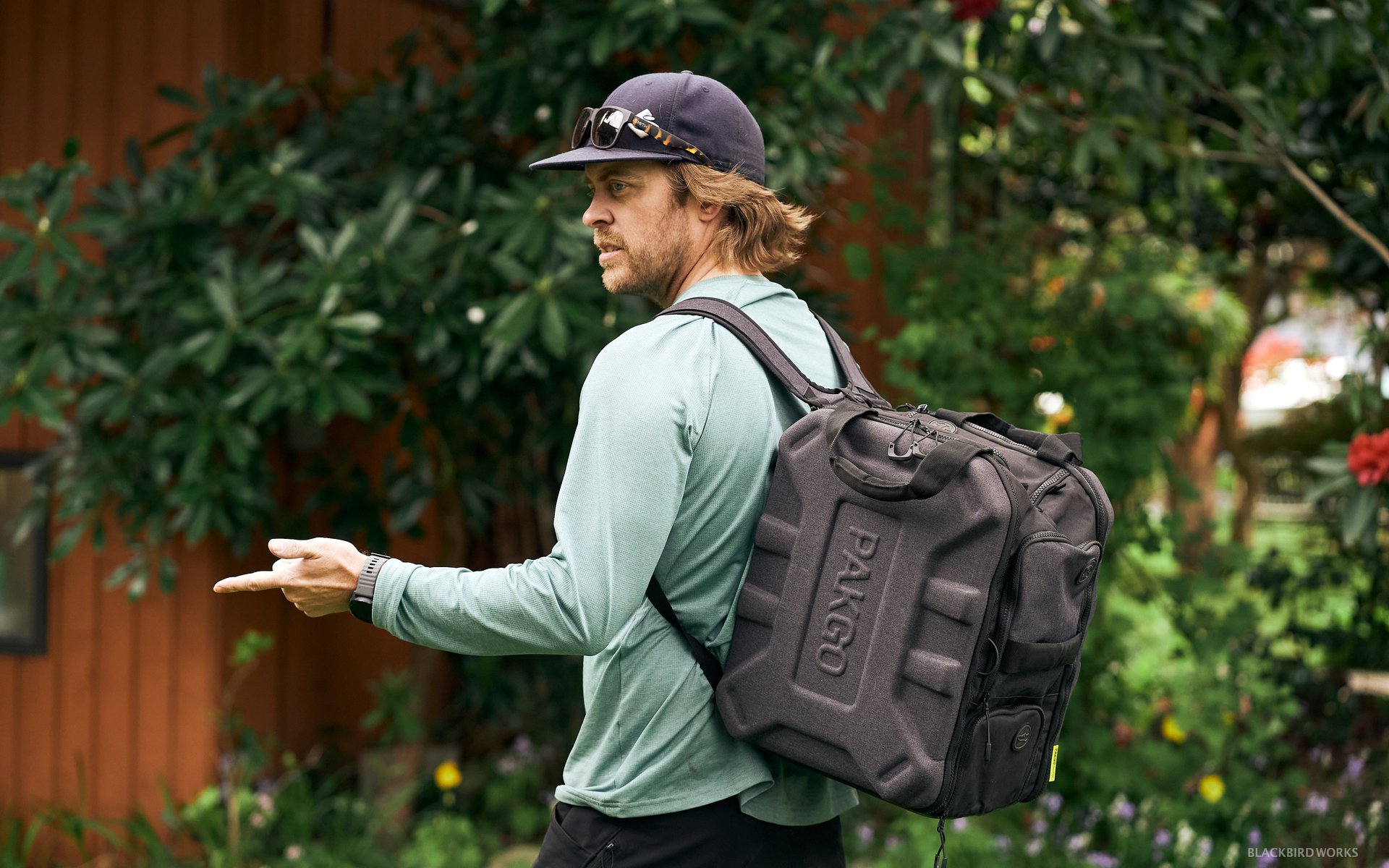 MINI REVIEWS
All the Small Things #2
Topeak Pakgo Gearpack
Topeak's Pakgo Gearpack is aimed at anyone looking to transport their riding gear either to and from the ride, or for travel. Basically, those of us who aren't lucky enough to be able to ride from home, or who fly or drive to ride or race. Personally I like to split riding gear from everything else I use for a weekend, and the riding kit bag gets stashed wherever the bike is - that way I'm not flipping through underwear and t-shirts when I'm looking for a jersey and some gloves. On a day trip, I put my post-ride clothes in the bottom part of the top pocket so they're ready and waiting at the end of the ride.
Dedicated pockets for your helmet and shoes occupy the middle and bottom sections of the bag, while the top 'basket' style pocket leaves lots of room for your shorts, jerseys, gloves, sunglasses, etc. Zip up sides have plenty of space and organization for energy bars, gels (or other food), wallet, phone (if it's not in your pocket at all times), headphones and other schlock. Having dedicated pockets for some of the essentials means I'm less likely to forget them, and the helmet is well-protected in that middle area by your shoes down below and the hard shell on either side. If you pack the helmet upside down, it creates a lot of space for the upper pocket to intrude, which works well if it's stuffed with soft apparel.
The bag is easy to pack and can be carried by the handles or with the backpack straps, which you can detach or run as a single shoulder strap. I haven't flown with it, but sizing is compliant with overhead bins and the cubic shape fits well on shelves, whether in your closet or the garage, so for some this may also double as organization for gear at home when you're not traveling with it.
Could you just throw your gear into an Ikea carry bag or any old duffle? Of course, and those methods work very well for some (but aren't great for the back of a truck or car because open-ended bags are every trunk space min-maxer's nightmare). So if your needs involve a little more organization, or you're an on-the-go or forgetful type then the Topeak Pakgo Gearpack is worth a look.
The Topeak Pakgo Gearpack is $150US // $185 CAD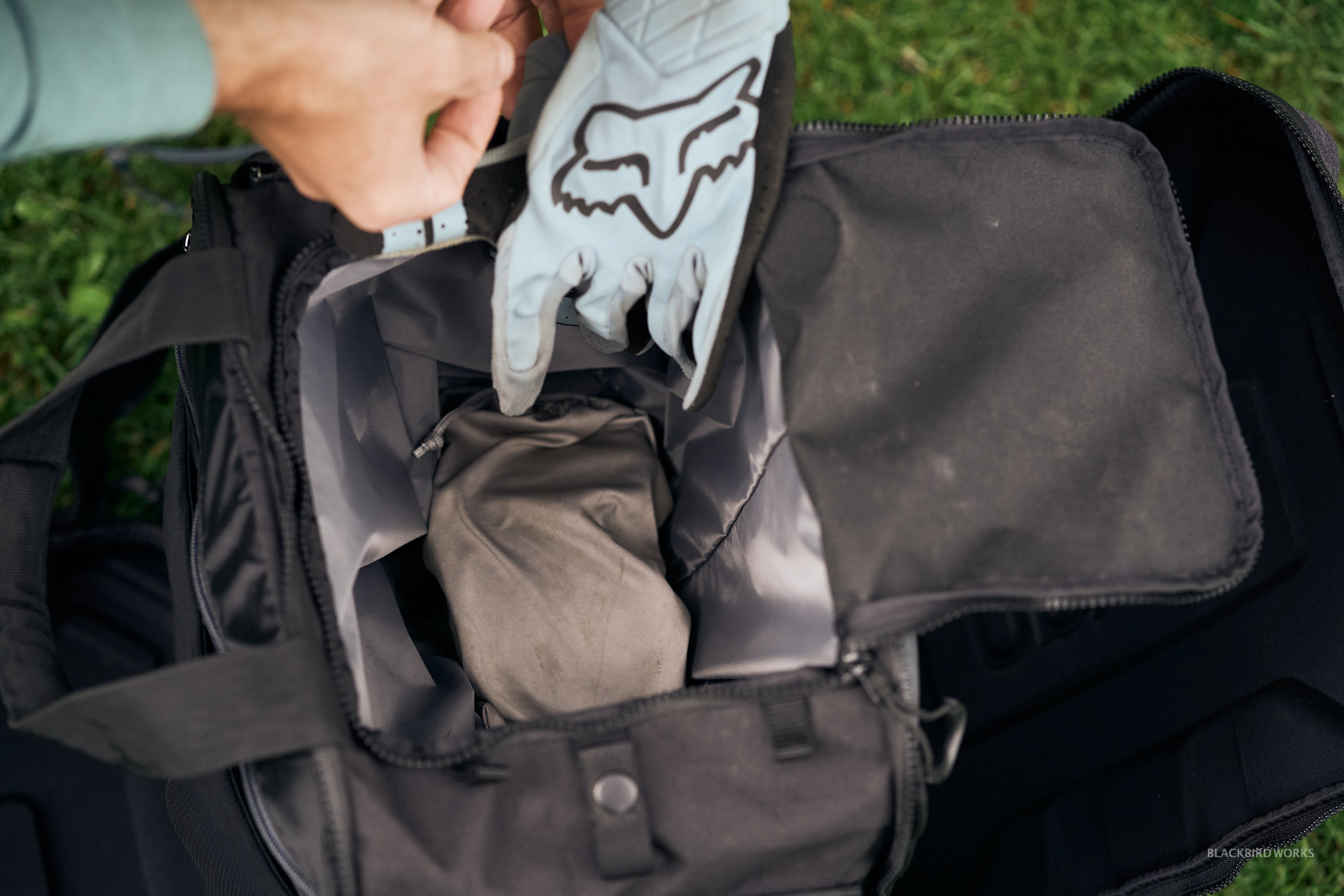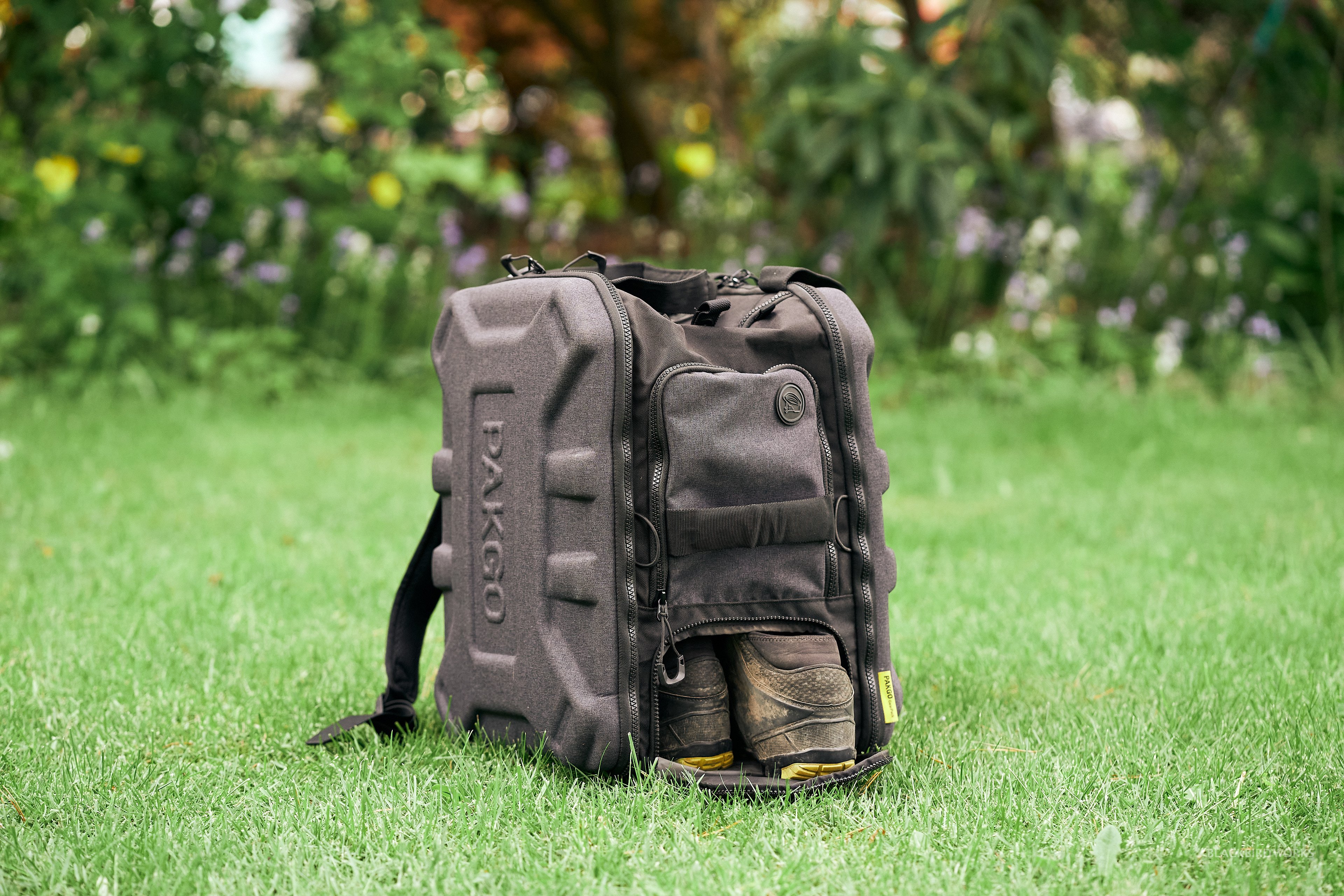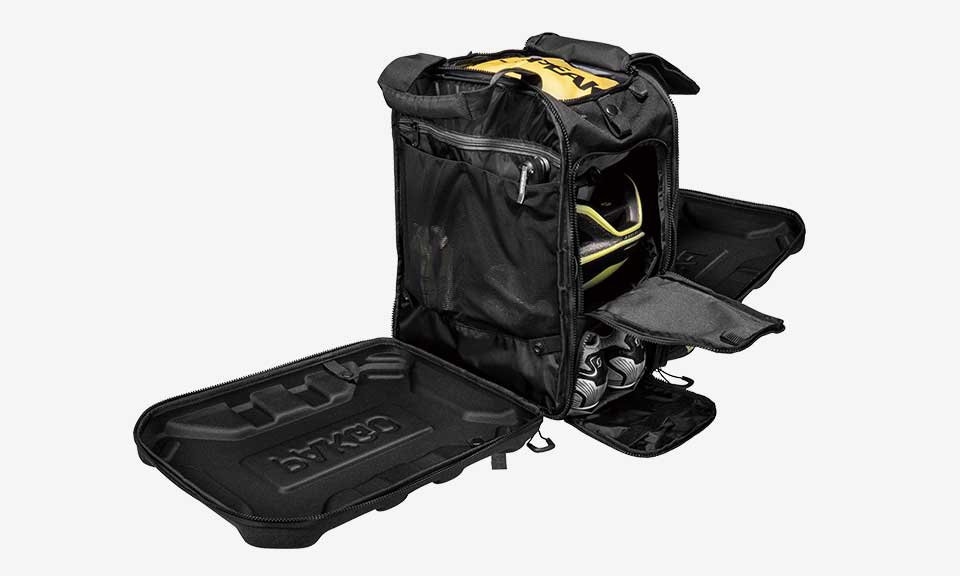 Jaybird Vista 2 Wireless Ear Buds
I don't listen to music while riding unless I'm on my own, and even then I usually restrict it to climbs and tend to favour podcasts. This is partly due to safety concerns - whether on the road or the trail I like to hear what's going on around me, and I also tend to get enough stimulation without music, but riding on the road or long solo climbs can get a bit tedious. I've had a set of Apple Air Pods Pro for 6 months now, and they supplanted my Vistas for daily use at home: work on the computer, zoom and phone calls, and listening to podcasts when working around the house, on bikes, or walking the dog. I love the Air Pods Pro, but they have a few limitations: so-so weather protection, and though they fit well, they're prone to being knocked out when I put a mask on or take it off, and will fall out on their own if I bend over or shake my head. Therefore, as much as I love them, they're no good for the sports I play, specifically for any type of riding.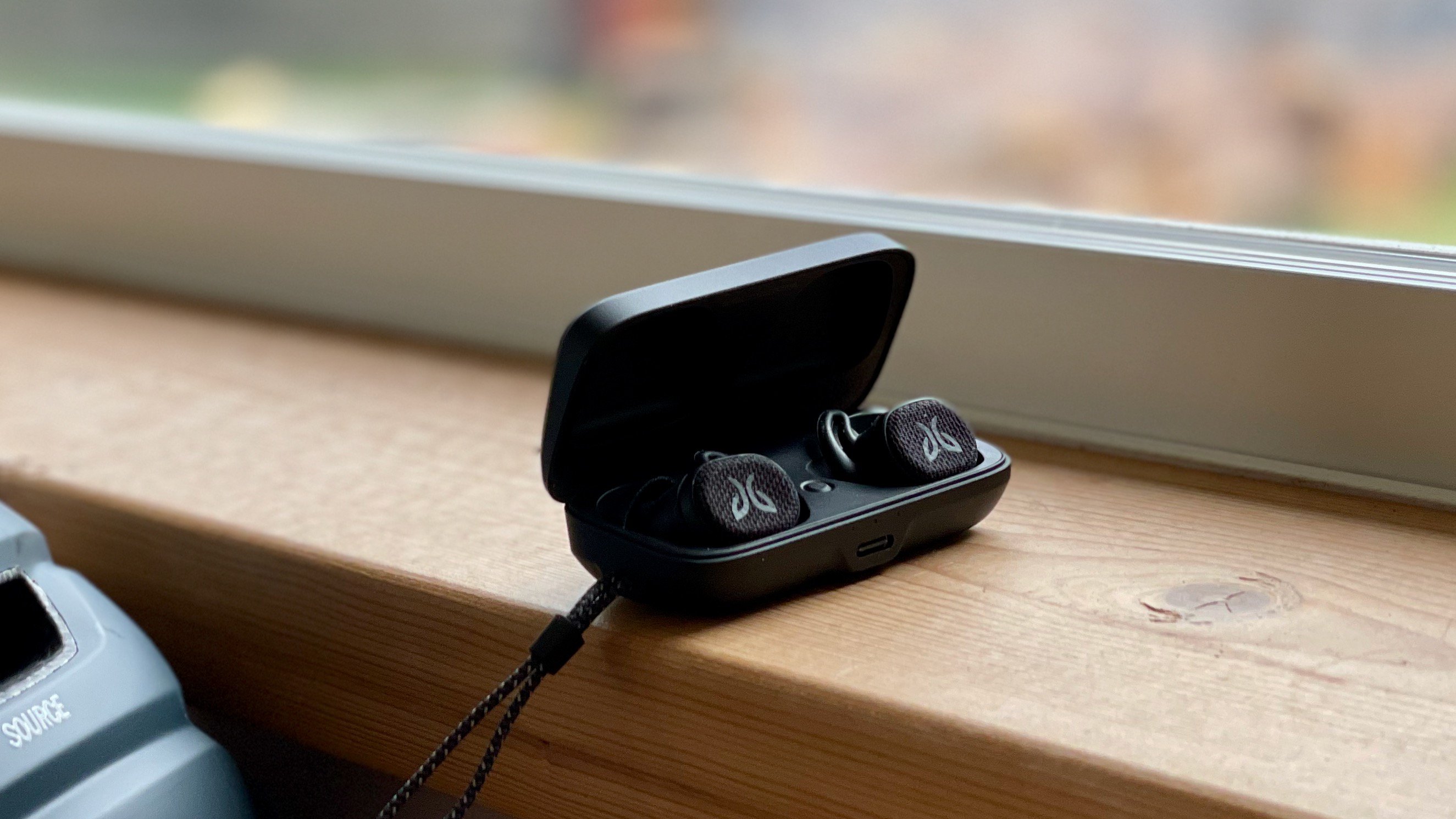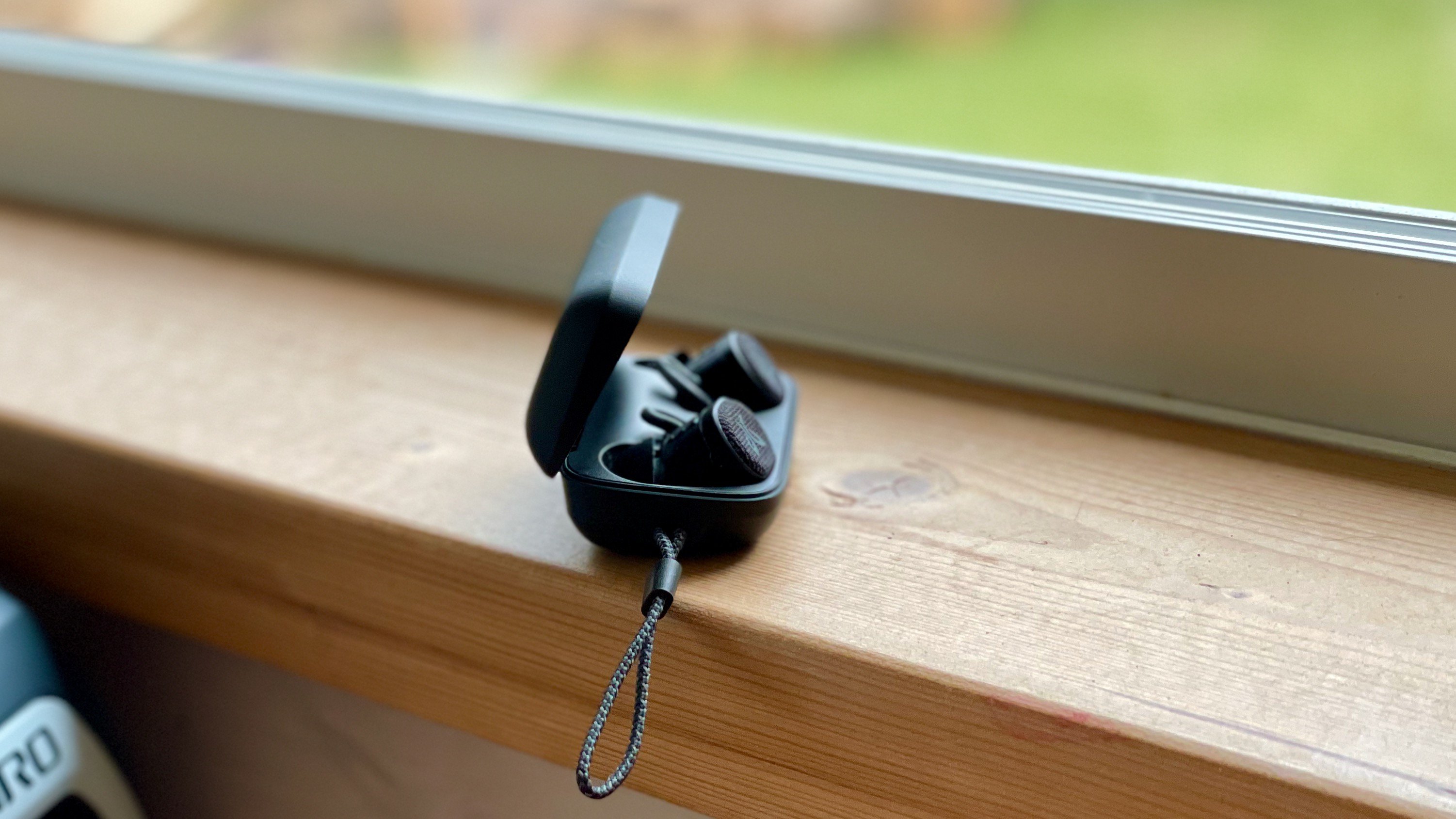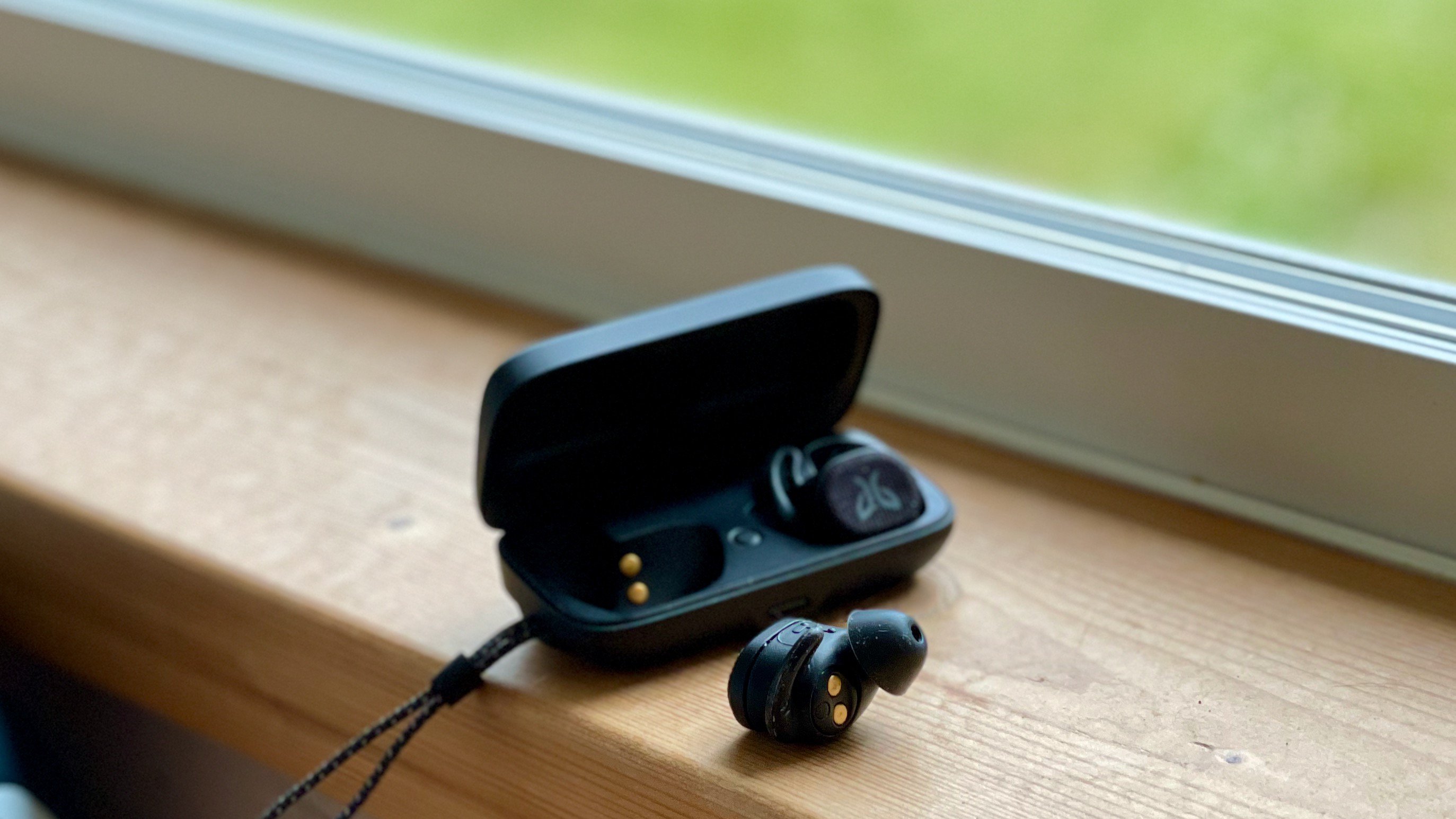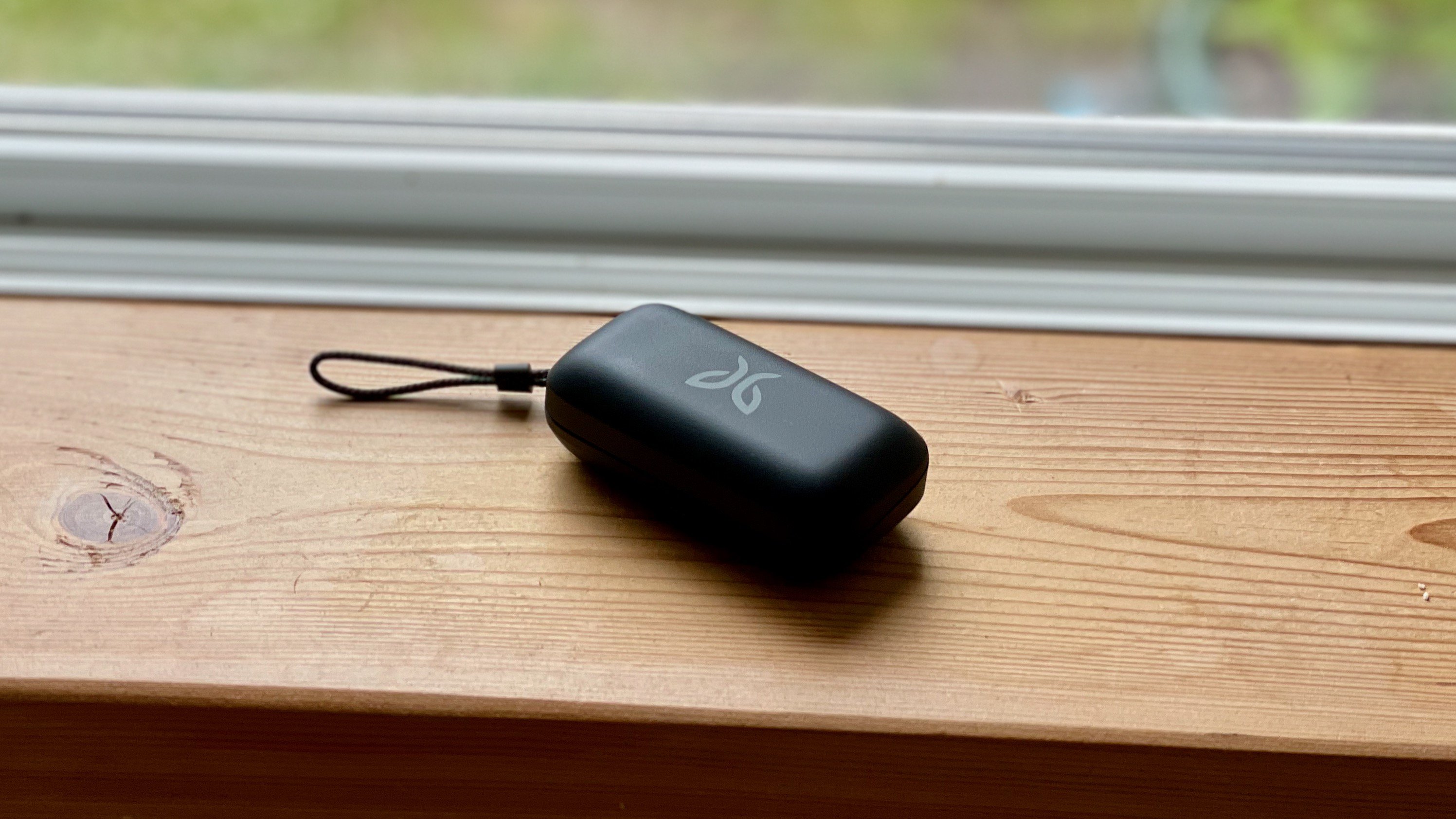 I've been a big fan of Jaybird's Vista for over a year, in particular for sports use, so I was excited to hear about the long list of features Jaybird added for the Vista 2:
– SurroundSense, which (like with Air Pods) uses microphones to detect and amplify outside noises so you can hear them
– Enhanced Active Noise Cancellation: the Vista had this but it was minimal - the Vista 2 covers more outside noise (something that is less desirable for me in a sports ear bud)
– They have added in-ear detection, so that Vista 2 buds will auto-pause your music if one or both buds are removed from your ear
– The Vista 2 case now works through USB-C as before but now also works with wireless charging (any Qi wireless charge pad will work)
– Ear buds battery claimed run time is increased from 6 hours (orig. Vista) to 8 hours in regular mode & 6 hours with ANC (active noise-cancellation) or SurroundSense activated // case battery claim is 24 hours total vs 16 hours for first gen. Vista)
– There's now a Find my Case feature to go along with the existing Find my Buds. The has GPS in it, however it only works when within Bluetooth range. The buds are the same. The case can be told to emit a flashing LED light, whereas you can prompt the buds to emit sounds.
– There is now a 'WindDefense' fabric covering the mics which is intended to increase call clarity when it's windy
– Water and dust resistance increased from IPX7 to to IP68 (they were already stout, and now adhere to MIL-STD-810G testing standards, which is...ridiculously robust)
– The Vista 2 case increased to IP54 water resistance (splashes and rain)
– Increased case to IP54 water resistance (so splash/rain/etc…)
I know, that's a lot. So here's the deal - the Jaybird Vista 2 improves upon the features and some performances of the Vista, and if you're looking for a full-featured wireless ear bud for riding or working out, they're great. But there are some caveats, most notably that the Active Noise-Canceling is not that great (especially if you're used to some of the really good ANC from Apple, Sony, or Bose ear buds) and when using SurroundSense when there's any wind (or you're moving at a medium pace on the mountain bike), the wind gets amplified and it's distracting - so much so that I preferred to run them without either ANC or SS activated (turning them off also gives more battery life, but 6 hours is tons, so 8 hours isn't necessary for my daily use). The Jaybird app is excellent and does a nice job of controlling the EQ (something you can't do with Air Pods) and lets you customize button presses - and those button presses are also improved from the original, easily letting you play/pause, accept or reject a call, rewind or skip a track, change the listening mode, and even change the volume. That's more functionality than Apple. The sound? Perhaps slightly better than the original Vista, not as good as Apple's Air Pods. Connecting to my laptop or iPhone was quick, easy, and repeatable, though switching between devices sometimes requires a manual input, but overall they pair and connect very smoothly.
I never had concerns about durability or waterproofness with the original Vista, and the Vista 2 takes it a step further. If anything, the silicone ear gels stay in better than the original version - I tested this by wearing them straight from a sweaty ride and into the shower, and they stayed in place with uninterrupted sound - something the Vista didn't always do in the shower (and that's something I don't and you shouldn't do with your Air Pods).
That's as in depth as I feel we can go on an MTB website. In conclusion, Jaybird has taken the excellent Vista ear bud and improved it greatly with the Vista 2, and even if the ANC and SurroundSense functions don't work as well as literally everything else they do, they are still an excellent full-featured ear bud for sports and particularly riding. If the $200 price tag is too steep, the original Vista is $50 less (for now) and still a fantastic buy that is far from obsolete by this week's release.
Buy the Jaybird Vista 2 for $199 US // $269 CAD at jaybirdsport.com and if you want the original Vista, it can still be had for $149 US // $189 CAD
Giro Source MIPS Helmet
It's easy to say that helmets are 'one of those places where you shouldn't try to save money', but it's also easy to question the difference between a $300 super helmet and something that costs less - especially if the lower-priced lid still comes with solid construction, MIPS, a good fit, and good looks. Giro's Source MIPS takes that to-do list and gets it done before lunch. For 120 US / 145 CAD, it's a lot of helmet that fits well, has plenty of ventilation, Integrated MIPS (which is much more comfortable than the original MIPS) in-mold construction, adjustable visor, and light weight. Plus it looks pretty damn good.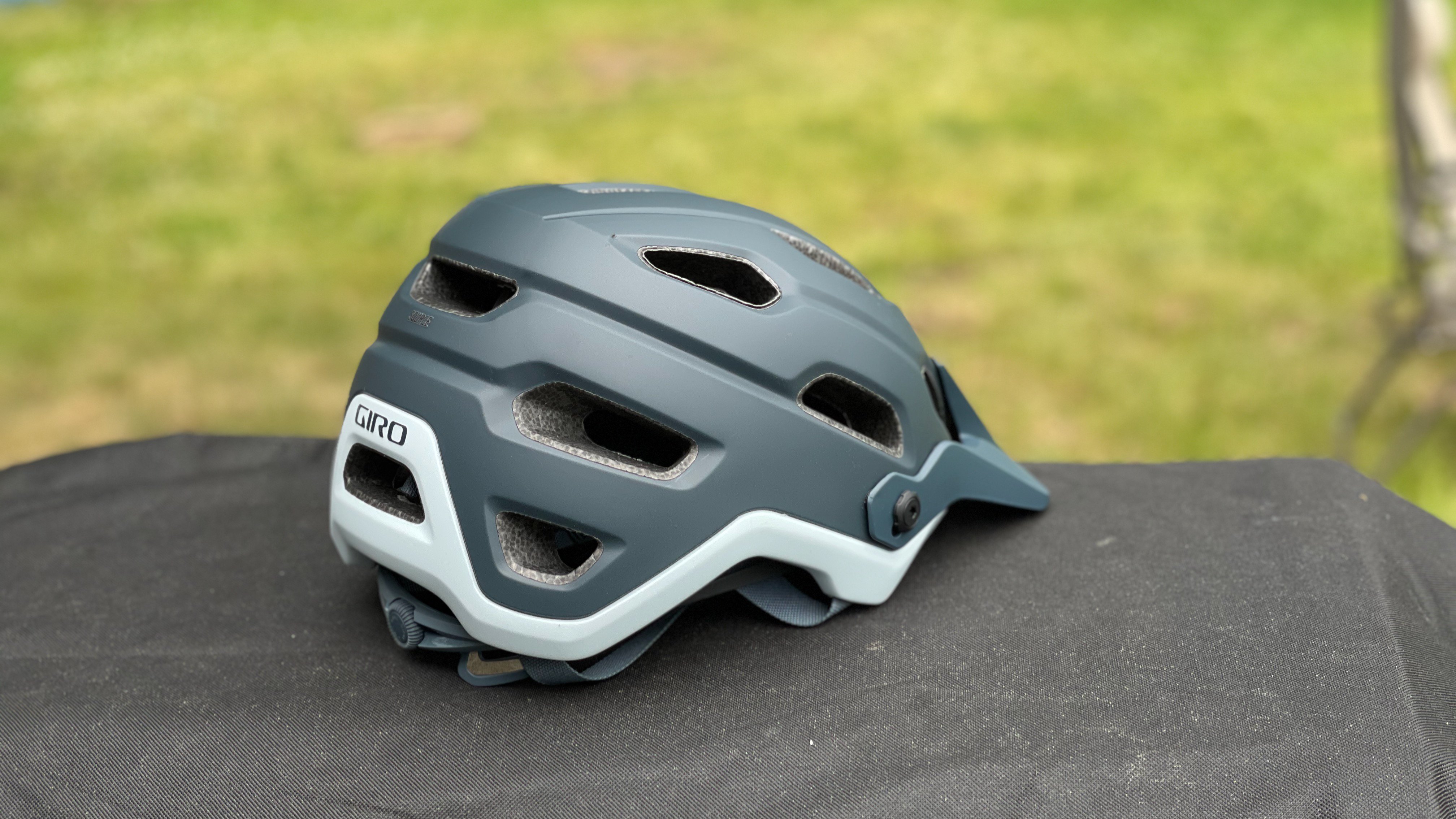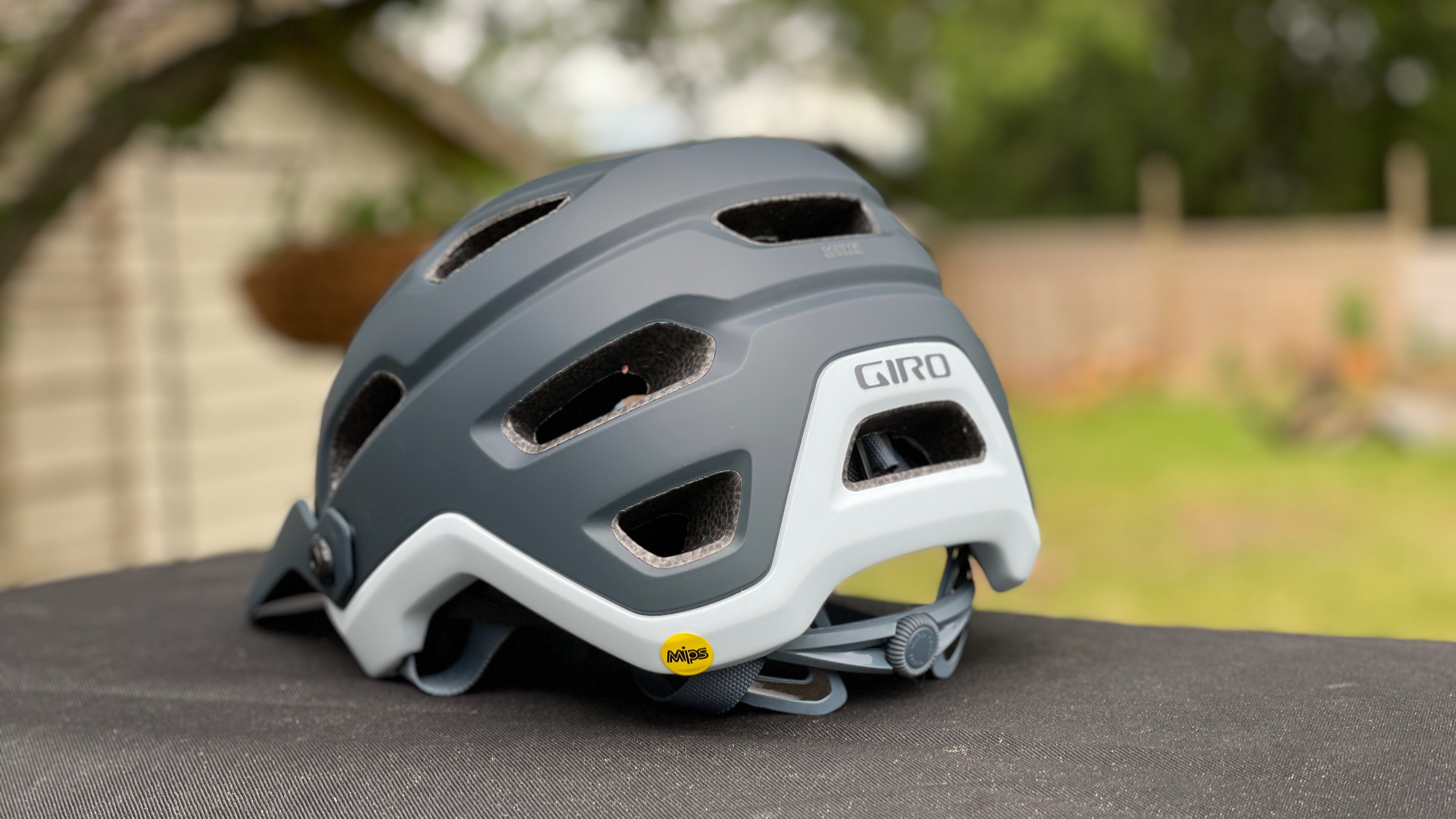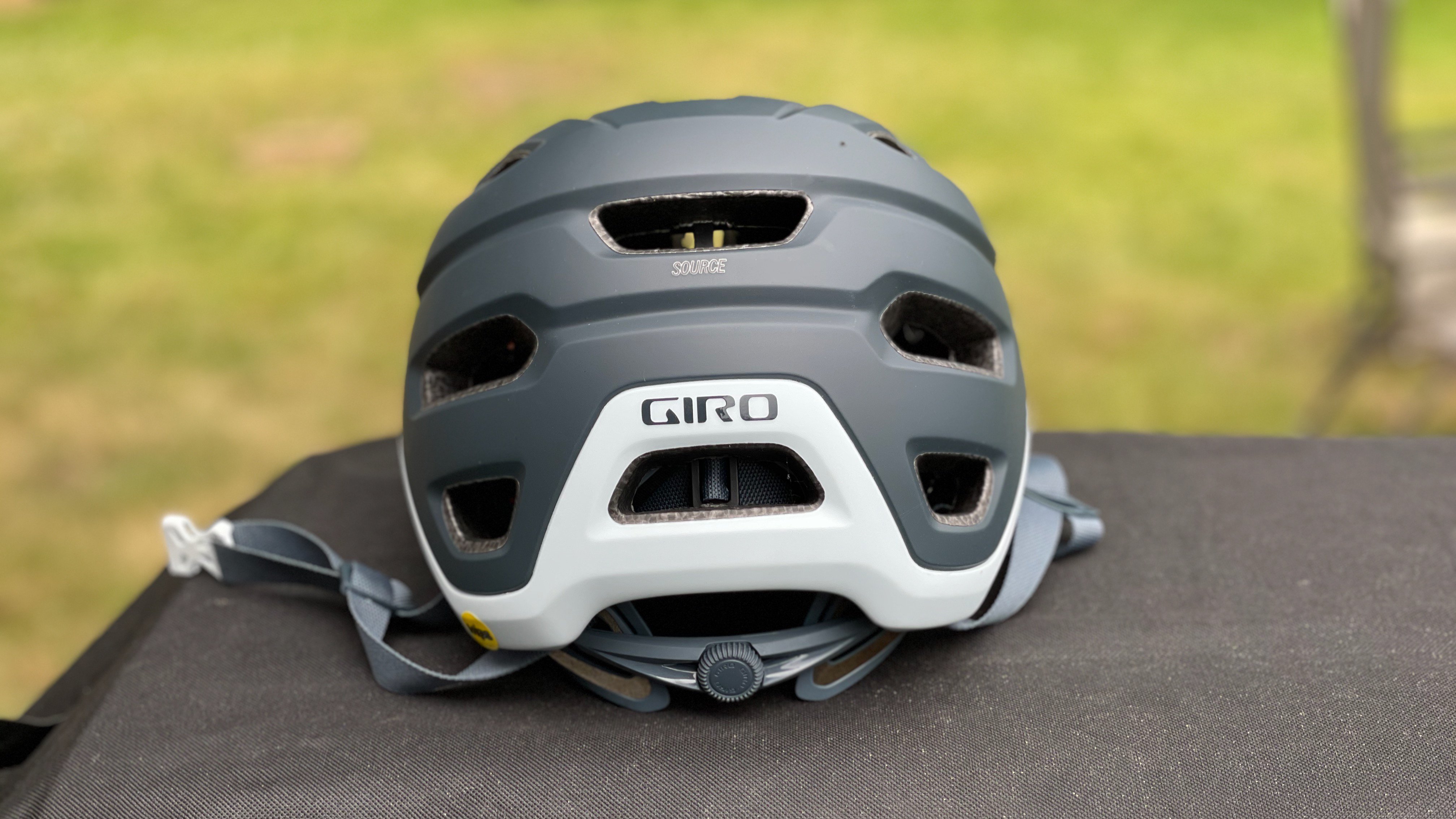 I've been wearing the Source MIPS as the weather has turned from mild to warm here on the Sunshine Coast, and it fits me well (as do all Giro helmets), breathes loads of cool air in to keep me from getting too sweaty, and so far is earning a spot as one of my favourite lids.
The Giro Source MIPS can be had for $120 US // $145 CAD