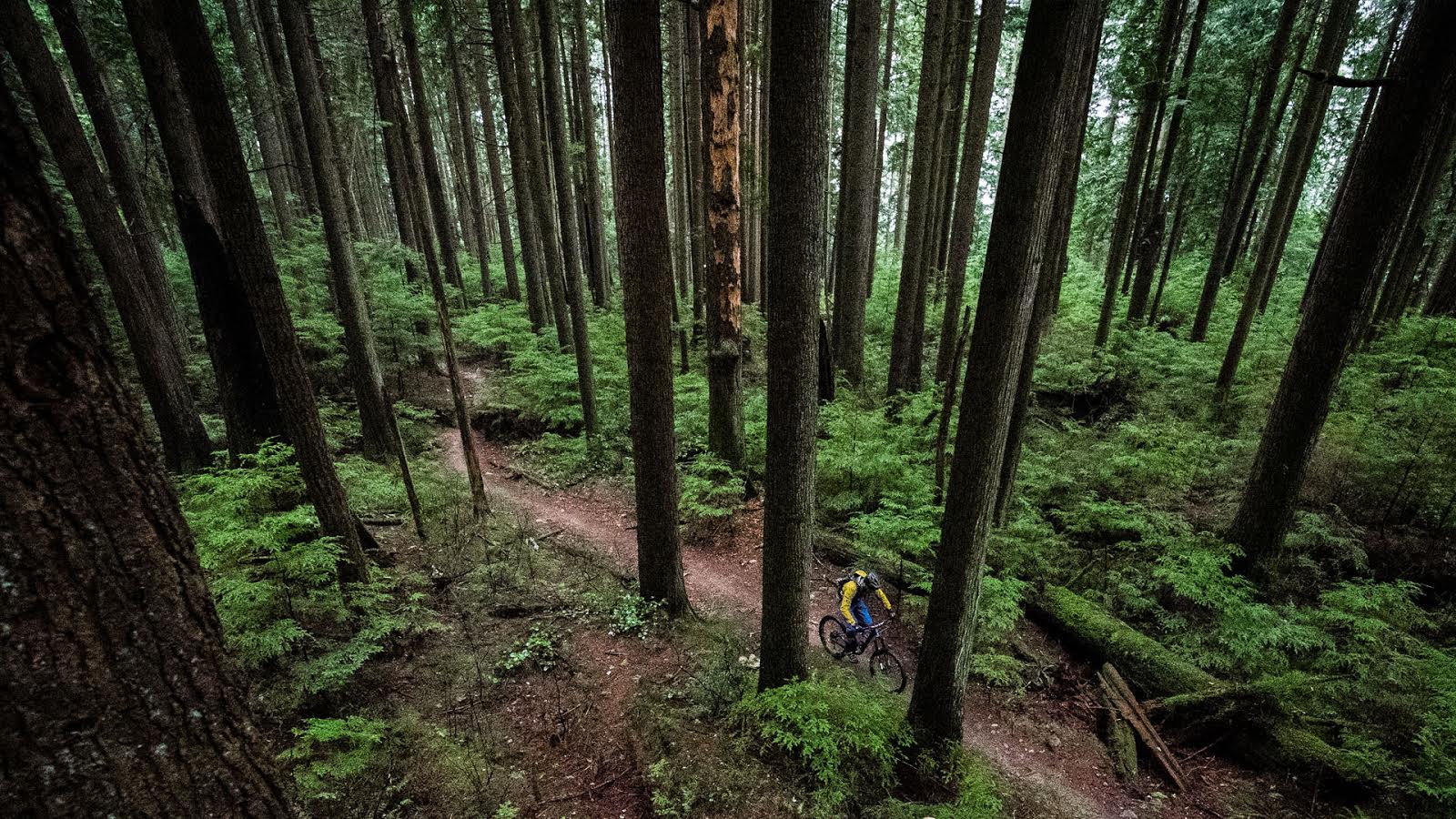 All For One (By)
Single ring drivetrains, previously the arena of hardmen and minimalists, are now an acceptable standard across all sects of mountain biking. Earlier this year I wrote The Truth About 11-Speed, which was effectively the precursor to this piece. I got way nerdy with numbers, in part to defend the direction the industry is taking, in part to put some misconceptions to bed, but mostly just to let those ideas out of my head.
Those wheels are churning again and this time it's not five figure bikes and one more gear. I'm thinking of a market segment – a growing and very important market segment for the future of mountain biking – that doesn't necessarily have the fine-tuned ability to discern what's happening with the mechanical sides of a bike. I'm talking about beginner and intermediate riders.
While mastery of the front derailleur used to be a rite of passage, we're coming to a point where it just doesn't matter any more. And when having a dropper post on a mountain bike does matter to many riders of all abilities, saying goodbye to the complications of a front derailleur just makes sense.
While we can easily get caught up in the world of bikes north of $5000, the beginner/intermediate rider is not likely to be rushing out to buy an 11-speed group, nor the bike it comes on. They may be curious about 1x, but probably don't want to drop a ton of cash on what equates to an experiment – an experiment that's still surrounded by a lot of misconceptions, for better or for worse.
Until the entire world of mountain bikes switches over to 1x systems – somewhere at the 12 or 13 gear mark, by my extensive calculations – people will be finding ways to get the benefits without the cost. This is a case for single ring drivetrains for riders of all abilities (and budgets).
A Catalyst
These thoughts were in the back of my mind when writing The Truth About 11-Speed, as I was mulling over options for implementing a 1x system on my girlfriend's bike.The current crop of 40 and 42 tooth cogs for 10-speed drivetrains have opened up options, but as a result of maxed b-tension, shifting is not factory crisp in the middle of the stack – and that's a compromise I wasn't willing to make on this bike.
On a recent visit to Chromag, we peered into the glass case full of colourful anodized bits and saw the recently-announced Sequence X-Sync ring. I noticed that it was a SRAM direct mount unit, and in the miniscule 28 tooth count.
After some quick calculations we decided it would fit the bill. No matter what, going to a 1x system is still a compromise – and even more so with the smaller gear range of the 11-36 cassette. Still, being familiar with Steph's riding style, I knew the 28 wouldn't present any problems at the long end of the gear range. We would be giving up at least one of the easy gears, and saving a yet-to-be-determined amount of weight.
The Numbers
About those numbers. For discussion's sake I'm going to use the ratio provided by various gears, but it's worth noting that the bike in question is a pedal-friendly 29er. The 2×10 setup had a 24-36 double up front with an 11-36 cogset. 24/36 gives us a 0.67 low gear while 36/11 gives us a 3.27 high gear, and a total gear range of 491%. With the single ring, we get a 0.78 low gear, 2.55 high gear, and total gear range of 327%.
Based on the high likelihood that most people reading this just skipped over that last paragraph, I'll put it into some relevant terms. Two things to note from the previous article: first, the second cog of an 11-speed stack is a 36 tooth – the same as a standard 10-speed mountain cassette's big cog; and second, the low gear ratio of a theoretical 28/42 11-speed is also 0.67. So based on that alone, we know we're giving up exactly one full gear in moving to the single 28 up front. Harden the f*ck up.
But really, that's not so bad. It's quite similar to the gear ratio you get out of a 32/42 combination, but at either a fraction of the cost of an 11-speed setup or with much crisper shifting than an extended range 10-speed cog. Heck, it's even cheaper than the extended range options as the cogset stays as-is. Of course, if you've got a 104 bcd crankset you'll be limited to a 30 tooth chainring.
Weight Loss Program
While I'm of the mind that the simplifying aspects of this move are more valuable than the weight, I must admit I was pleasantly surprised by the end result. The parts removed were:
X9 front shifter and X7 front derailleur
24/36 chainrings and carbon bash guard
SRAM direct mount spider
two full links of chain
cable, housing, and ferrules
All that stuff weighed 493 grams. The Sequence ring was 73 grams. Savings: 420 grams. Put that in your pipe and smoke it.
More important in the grand scheme of things was the simplification of the cockpit. Losing the front shifter and derailleur meant moving the dropper post lever beneath the bar on the left side, while at the same time simplifying shifting. Press the button and choose the gear you want with factory tight shifting. Never cross chain. And reduce the amount of controls on your bars. Win-win.
In practice the 28 tooth chainring has been working out decently. It's quieter, lighter, and has a good range of gears for on-trail riding. By the time you're in your granny, you're often going as fast as you would walk anyway. Enduro walking is all the rage, though, right? The top gear is enough to spin along at a good clip on the highway coming home, and the small cogs are seeing more use than they ever have. With all the talk about cogs and chainrings and more gears, it's nice to see a simple solution work out.
Every setup has its compromises. This one's major compromise is in top end gears. If you're racing, you might feel you won't get enough out of it – and I do understand that, but I also think mountain bikers tend to mash way too big a gear. Personal opinion. But hey, if you've come this far, you've probably got one too. Fire it up in the comments below.
I'd like to close with a quote from Seb Kemp after he'd finished the same conversion on his lady's bike:
"She's going to love it, but I fully expect she will only admit that in her own time."
---