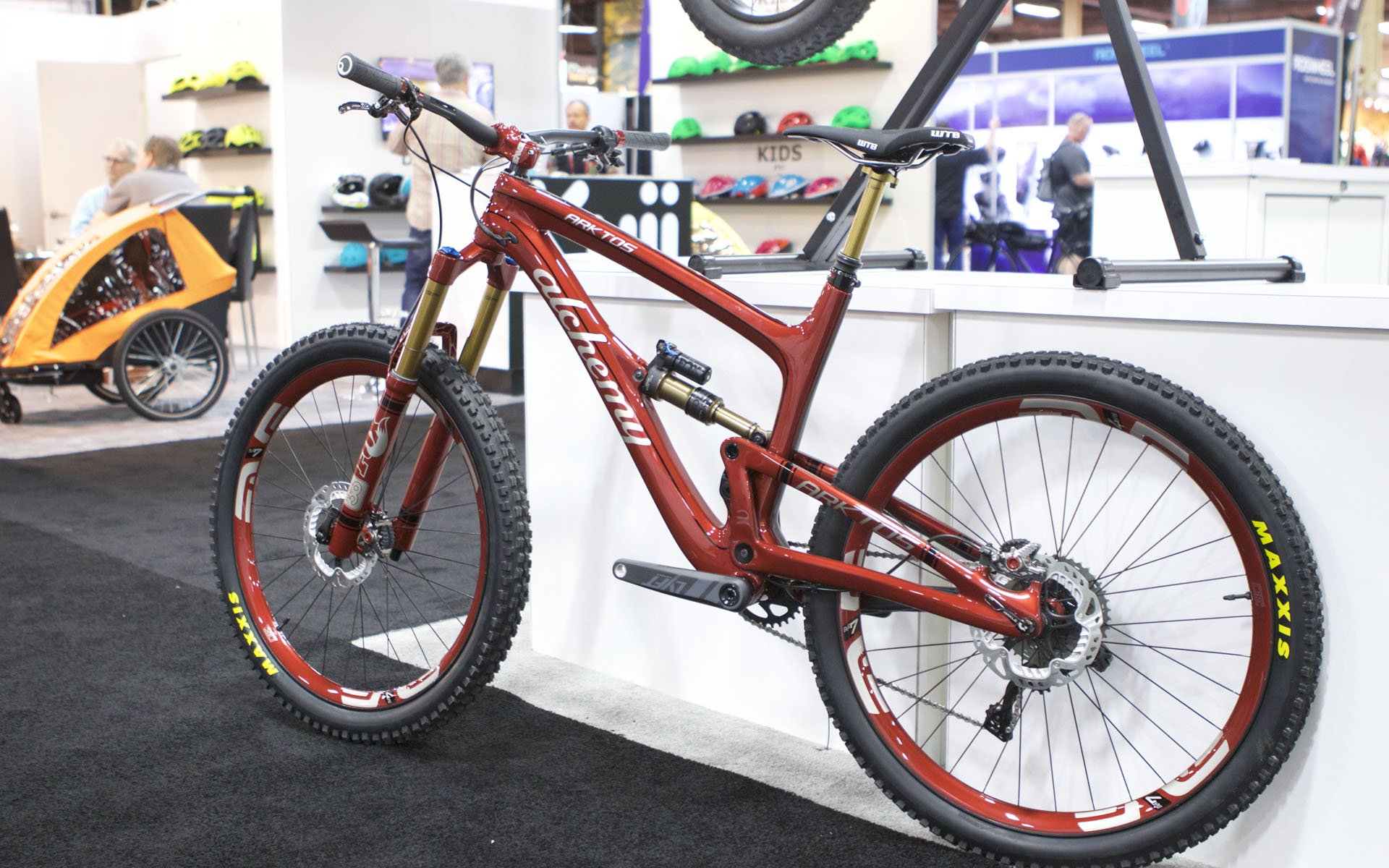 InterBIKE of the day
Alchemy Arktos Custom
Alchemy bikes start off pretty. The plain black Arktos model has elegant curves and no element seems obtrusive or redundant. It's easy to look at. But add a coat of gloss La3w paint (a Volkswagen colour with pearl added) to virtually every surface and you have a bike you'd rob your grandmother for. And when I say paint I mean paint; the only decals on this frame are at the valve stems. The fork and rim graphics are stencilled and painted on and then the whole thing appears to have six clear coats for depth. It's redonkulous. And it could be yours. 
Alchemy has a full paint shop but the company also lays up carbon fibre frames in house. Unbelievably Alchemy also welds steel and titanium frames in Denver Co. The company is clearly committed to Made in the U.S.A. but the growth plan now includes some Asian made frames including a 'stock' Arktos. The built-in-Colorado Arktos will pull US $3800 from your wallet while the overseas Arktos is $3000. Completes start at $6200 for the Asian layup and $6950 if it's made in Colorado.
I wasn't told a price on this special edition but it'll be on display in Alchemy's shop and café at 7700 Cherry Creek Drive South in Denver... and they'll sell it if you want it. 
Alchemy has recently made some high profile hires adding industry veterans Joel Smith (VP sales and marketing) and Joe Stanish (COO) so look for the company to make a bigger push in 2018. 
More info at Alchemy.bike...