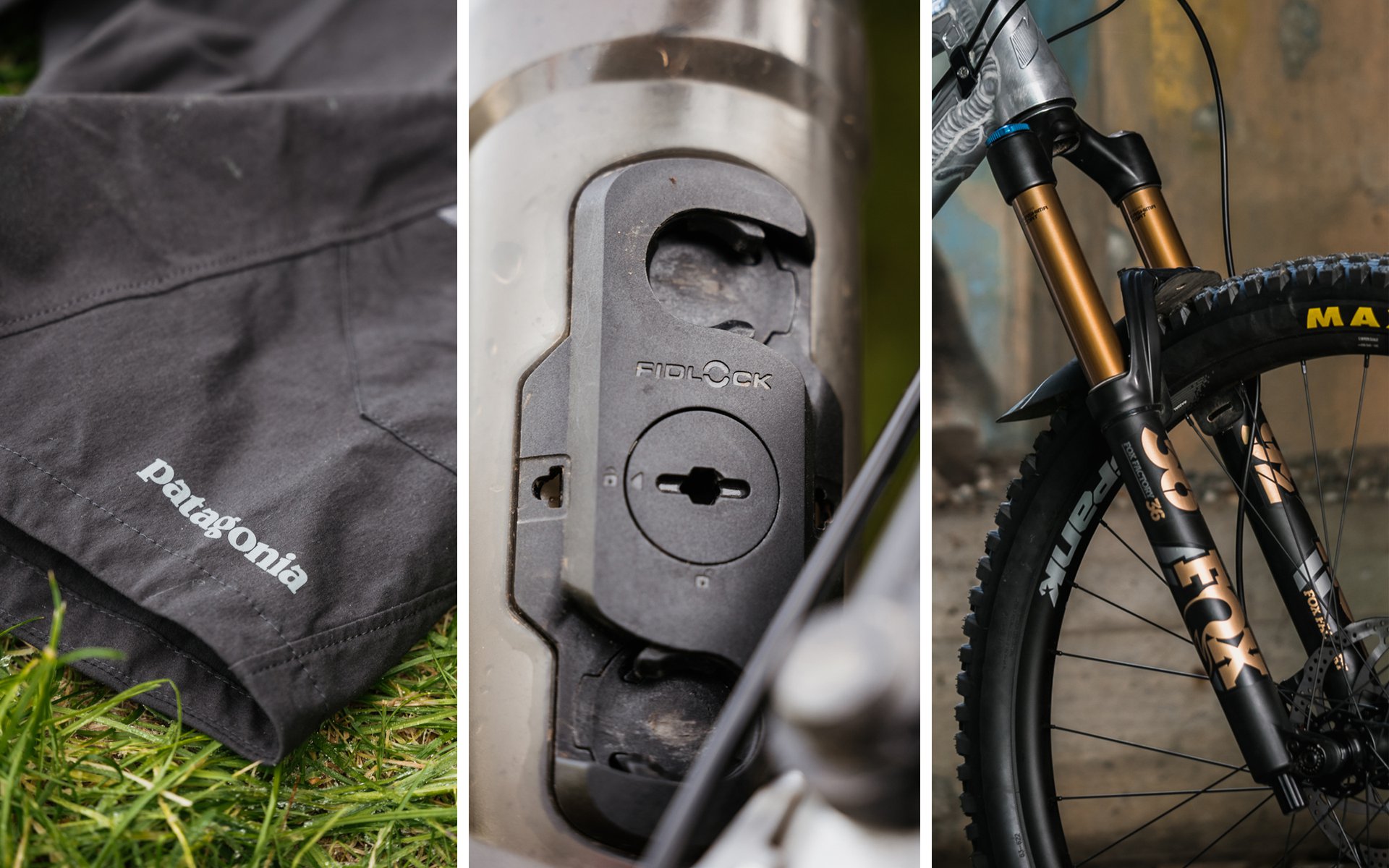 Christmas 2020
AJ's Gifts For Mountain Bikers
Like Andrew Major, as he so perfectly put it in his giving guide, I too can be a touch grinchy. But I don't believe we're a bunch of grumpy turds, not in the slightest. I can't speak for Andrew – or others that feel the holidays can send us a bit loopy – but I'm quite sure my problem with it is the grotesque over-commercialization of it all. It's become unbearable.
But at the end of the day, it's always fulfilling, and at times daunting, to give gifts to the important people in our lives. Hopefully, our suggestions between the weekly Gift Guides and individual editor pieces help people through the process. Whether looking for a gift to give, or something unique to ask a loved one for, here are some more suggestions for 2020.
For the Neglectful – Buy Them a Suspension Service
More than a few of my close mates are shockingly horrible about bike maintenance, particularly when it comes to suspension components. They all ride wonderfully kitted out machines but too often they talk about numerous years between services, if ever. No wonder that new bike feels sensational in the carpark, they're riding squishy black goop on borrowed time. And I'm sure they aren't the only ones.
Fresh oil and seals can do wonders on the trail. It also has the potential to turn your loved one into a more cheerful human when returning from a ride. A few hundred bucks now will also save a couple thousand later when those unserviced, rat-bagged suspension components finally succumb to neglect. You'll no longer have to listen to them moan and complain about their bike's performance and you'll get an upper hand when the conversation turns to expensive new suspension parts.
For Vancouver/Sea To Sky residents and others where quality service centres are close by, your proximity to quality service centres makes this easy enough that if you aren't regularly having your suspension serviced, family/friends should be allowed to confiscate parts for their bike until you do.
For the OCD Colour-Matcher – Fresh Decals
Who doesn't like to make a bike their own? Tweaking the colours to a theme, like the colour of the clothes you wear, personalizes your bike. Many of the big manufacturers are now matching decals across the bike to polish the build off – these details count. But not everyone wants to run the stock colours and be the proud owner of yet another; Yeti, Santa Cruz, Norco…
But with the options available to us, relatively few bucks can go a long way to a custom theme, changing a bike from yawn to awesome. And among many stock options available, some suppliers offer custom designs, colours, or graphics in the decal. This includes reaching out to the supplier of your choice for a colour match. Many of the customization options appear owned or are at least staffed by mountain bikers and they understand the bikes, year models, and colours available.
For The New Rider – Knowledge is Power
With mountain biking booming – helped along by the global pandemic – more green riders are hitting the trails than ever before. The growth has been accompanied by more people fumbling with busted or poorly adjusted bits, even struggling with something as mundane as a flat tire. A little can go a long way when it comes to general repairs and having a lesson with a qualified mechanic can be a great benefit.
New riders shouldn't feel sheepish about not knowing a headset from bottom bracket. Heck, there are plenty of World Cup level riders who don't know how to bleed a brake or true a wheel. But when it comes to repairing a flat, fixing a wonky brake calliper, tweaking the gears, or adjusting the suspension, riders greatly benefit with a little know-how. It also provides peace of mind for loved ones at home awaiting their return. Your local bike shop is a good place to begin your search for basic repair courses.
For The Comfortable Undercover – Less Obnoxious Summer Riding Apparel
For decades, gravity-focused riders have been influenced by apparel from motorcross. Fox and Troy Lee Designs have provided great options but the outfits of the past have been a bit loud or 'matchy-matchy' for some. At one point, it was hard to find good riding gear that didn't resemble pyjamas.
Recently, brands have been providing styles with clever cuts and neutral colours, or at least less flair – including Fox and TLD. But one brand that I can't pass up now for shorts and tech-style tees to ride in is Patagonia. I reviewed their Dirt Roamer Short and Trail Bike Henley top 18 months ago and have since bought a pair of their Dirt Craft shorts and several Capilene Cool Lightweight Shirts.
I chose the Dirt Craft short purely on the pockets but the hook-and-webbing waist adjustment makes for an even more comfortable fit. Sadly Patagonia doesn't offer them without the chamois, which was a waste for me, but for many riders that won't be a problem. They're not inexpensive but after two summers of riding mostly in these shorts, there's little sign of wear. These are the short I reach for 95% of the time. I'll fish them out of the wash if both these and the Dirt Roamer are soiled, leaving other options unused in my drawer.
My wife has also fallen for their kit and this summer, in addition to the women's short, she got hooked on a tank-top that she now swears by in the warmer months. She finds the Patagonia clothing so comfortable, she refuses to wear her old gear. For both of us, the fit, low key colours, discrete branding and simple design are perfect for riding.
For The Bottle-less Bike Owner – Strap A Bottle Anywhere
Before riding a GeoMetron I avoided bikes without a front triangle mounting option. As I started down the path to a GeoMetron I discovered the frame design of the G-series bikes doesn't leave room for bottles. They claim the layout of the suspension is optimal and that it should take precedence over a bottle cage.
Three years on, I can't imagine riding geometry smaller than a 520mm reach, regardless of stack or front centre, for several reasons, and the ride of these bikes is great. As a packless rider, this has left me to improvise. My frame is large enough to carry a jerry-rigged bottle in the front triangle but strapping a bottle cage to the bike with zip-ties isn't pretty and the ties can cause wear.
Fidlock has a unique mounting system that provides a cleaner, less damaging way to attach a bottle to the bike where there are no mounts. A pair of rubber straps attach to a low-profile dock that houses two magnetic tabs. On the bottle is a mounting interface that clips to the magnetic tabs of the dock, seamlessly locking the bottle to the frame.
Riders with bottle cage tabs in their frame can also use the system, removing the unsightly lines of a regular cage. The low profile magnetic tabs of the Fidlock dock makes for clean lines and everyone likes those.