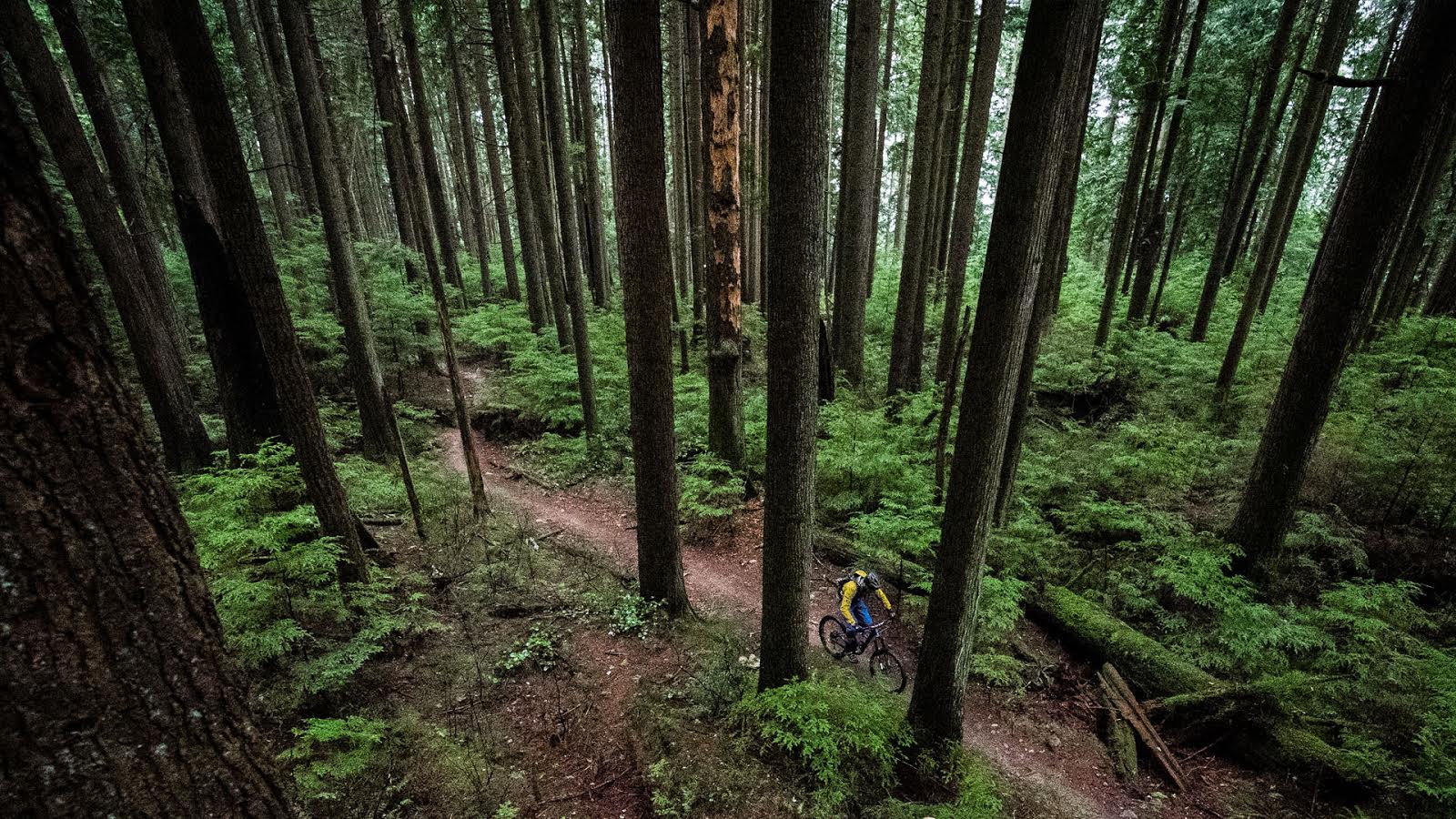 Absolute Black XX1 Style Chainring
With a number of manufacturers offering chainrings in alternating narrow-wide tooth configurations, the idea of a drop-resistant chainring should be no stranger to our readers. As the big boy companies crunch out these products in their high-end lines, an increasing number of smaller companies are starting to offer affordable, yet functional counterparts. Absolute Black is one such company; I've been testing their XX1 style chainring in 104 BCD.
Based in the UK, Absolute Black offers the XX1 style ring in 32, 34, 36 and 38 tooth configurations in 104 BCD – and a 30 tooth in 64BCD – with the price ranging from $56 to $64 USD. Beveled edges between the teeth create a nice, smooth look, while the wide tooth hangs out asymmetrically to provide maximum chain-grip (can we use that term now?). The plain black design looks sleek, although Absolute Black does offer more colour options for riders looking for some spice.
To test the ring, we went to a bike with an existing problem – Morgan's Chromag Monk set up for trail riding – that a narrow-wide ring could potentially solve. The original chainring, which was an admittedly well-used 9-speed RaceFace 32 tooth, was having a hard time keeping the chain on, dropping at least once every ride. Whether this was strictly the chainring, a worn chain, a completely blasted bottom bracket, or the Saint derailleur's clutch mechanism becoming worn – Morgan did try tightening it to no avail – an intervention was necessary and this was a good test subject. I installed the Absolute Black ring with the same settings and chain to ensure that the drivetrain conditions were ideal for chain-dropping.
The Monk spent the most time under me on the chunky technical trails of Mt. Fromme, in conditions ranging from dry to muddy. During the test period, the chain did not fall off at all. Even in slippery conditions the chain hung on, whereas with the original chainring dropping was inevitable.
The ring responded well to power input, shifting from the lowest gear to the highest gear and vice-versa on the ride down Mountain Highway. There were a few times where it felt as though the chain was on the verge of dropping completely, but the chainring brought the chain back on track. In an effort to see what the chainring could take on, I rode a couple days with the clutch off, and while more noise was noticed even this was not enough to make the chain fall. In the end, we all win; the chain did not drop, and I rode away without chain-grease on my hands.
In addition to the 104 BCD ring, Absolute Black also produces a SRAM direct mount rings from 28 to 34T and 110 and 130 BCD rings for cyclocross – all available directly through their website HERE.
---
Are you a convert to the alternating width chainring? Ready to lose your guide?