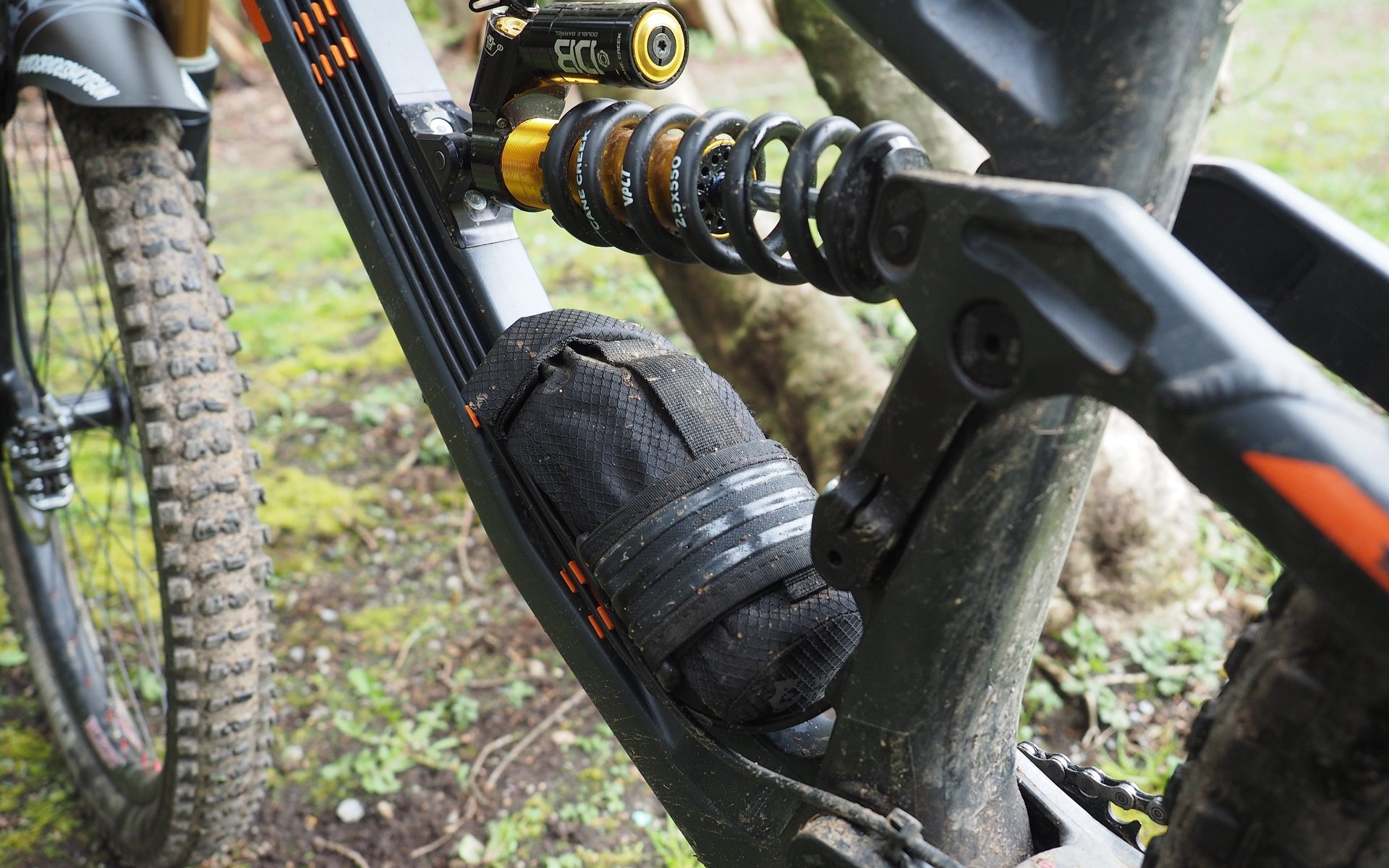 NOT A REVIEW
Aaron's Guerrilla Gravity Smash
Shotgun Wedding*
Aaron's Guerrilla Gravity (GG) Smash wasn't inexpensive but the current price of 4,000 CAD for a USA-Made carbon frameset including a RockShox Deluxe Select shock is comparatively reasonable. That includes their GeoAdjust headset system as well. That is a carbon front triangle with an in-house welded aluminum rear triangle in the case of the Smash but they have also started manufacturing full carbon frames, currently just their Trail Pistol model, for 4,300 CAD. This isn't a case of onshoring, as Guerrilla Gravity made all their frames in Colorado previously as well, but it's an interesting look into what's possible. The values of various builds vary, but the Smash's NX-level Ride model is a worthy value at 5,900 CAD and the GX-level Rally model looks really good for 7,500 CAD.
*I borrowed this bike from Aaron, as well as his kid, for the Kids Ride Shotgun Pro saddle system
Now that Guerrilla Gravity has cranked out enough of their USA-Made carbon fibre frames, hopefully NSMB will have an opportunity to review one. I've spent a decent bit of time wrenching on aluminum GG bikes and their attention to detail, especially regarding serviceability, is excellent. Aaron's carbon smash has a truly eclectic mix of parts from the Chris King rear hub that's closing in on 15 years old and proper non-SERVOWAVE Shiguras, made from sweet Shimano XT M765 master cylinders with Straitline lever blades mated to MT-7 calipers. The pre-boost Fox 36 is destined for the recycling bin next time the CSU starts creaking but other than that and replacing consumable parts as they wear out it's conceivable this machine could be rolling pretty much as is in another decade. Or reconfigured with more or less rear travel thanks to the plethora of options from GG.
As you may have noticed, Aaron comes from the same school of bike spec as myself where stuff is replaced as it wears out or needs to be upgraded and aesthetics - at least as far as making things match - are secondary. The best demonstration of that is certainly the wheels. Up front there's a grippy e*thirteen tire mounted on a Velocity Blunt 35 rim with a non-boost Stan's 20mm hub. The rear wheel has a Chris King hub that has been on multiple rigs including an original Kona Satori 29er and a Niner Rip9 29er before that, laced to a Stan's Flow EX rim, and with a Maxxis DHF mounted up. The GG uses Boost 148 spacing and the King hub is legacy 142, but a Problem Solvers Boostinator kit makes everything play nice.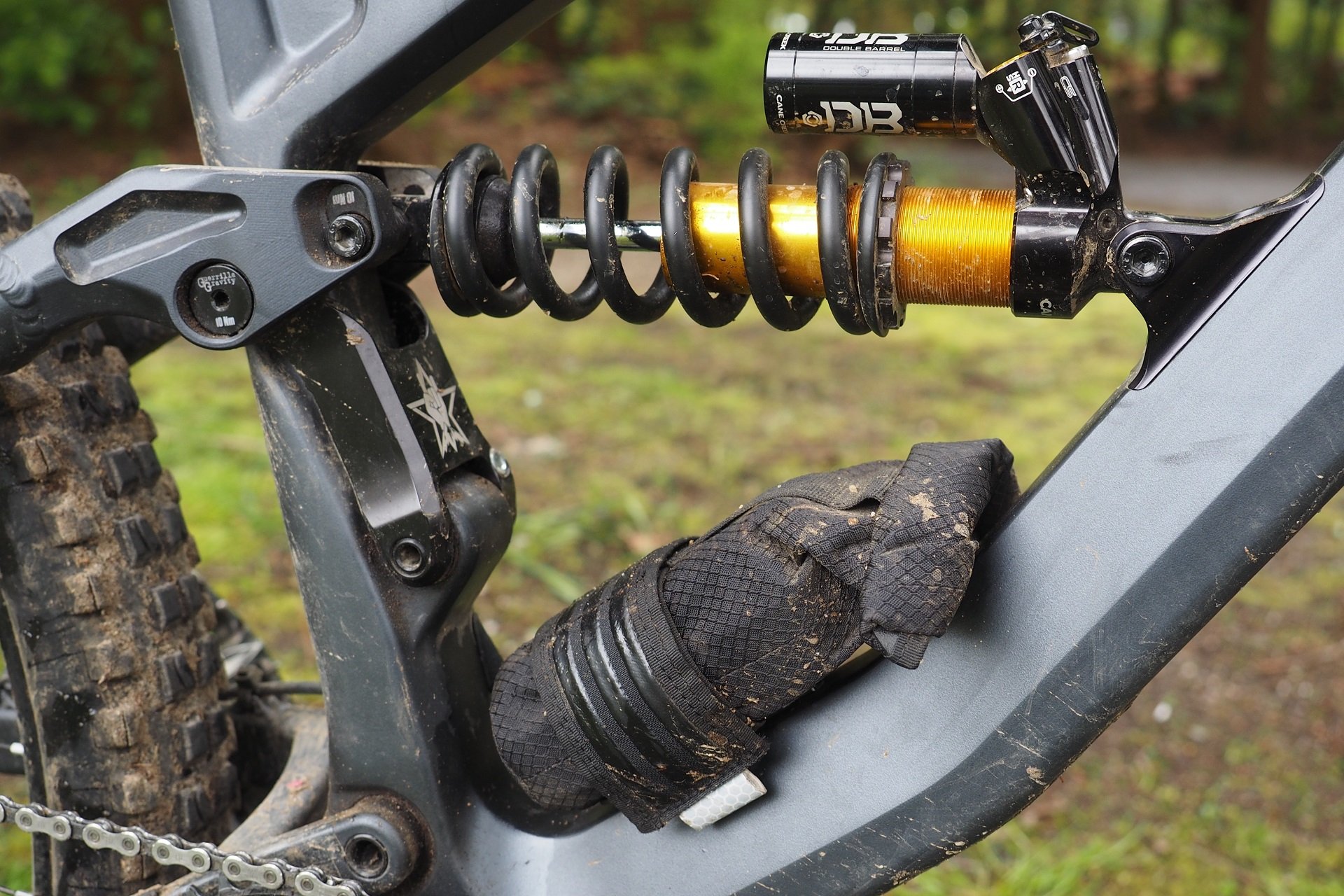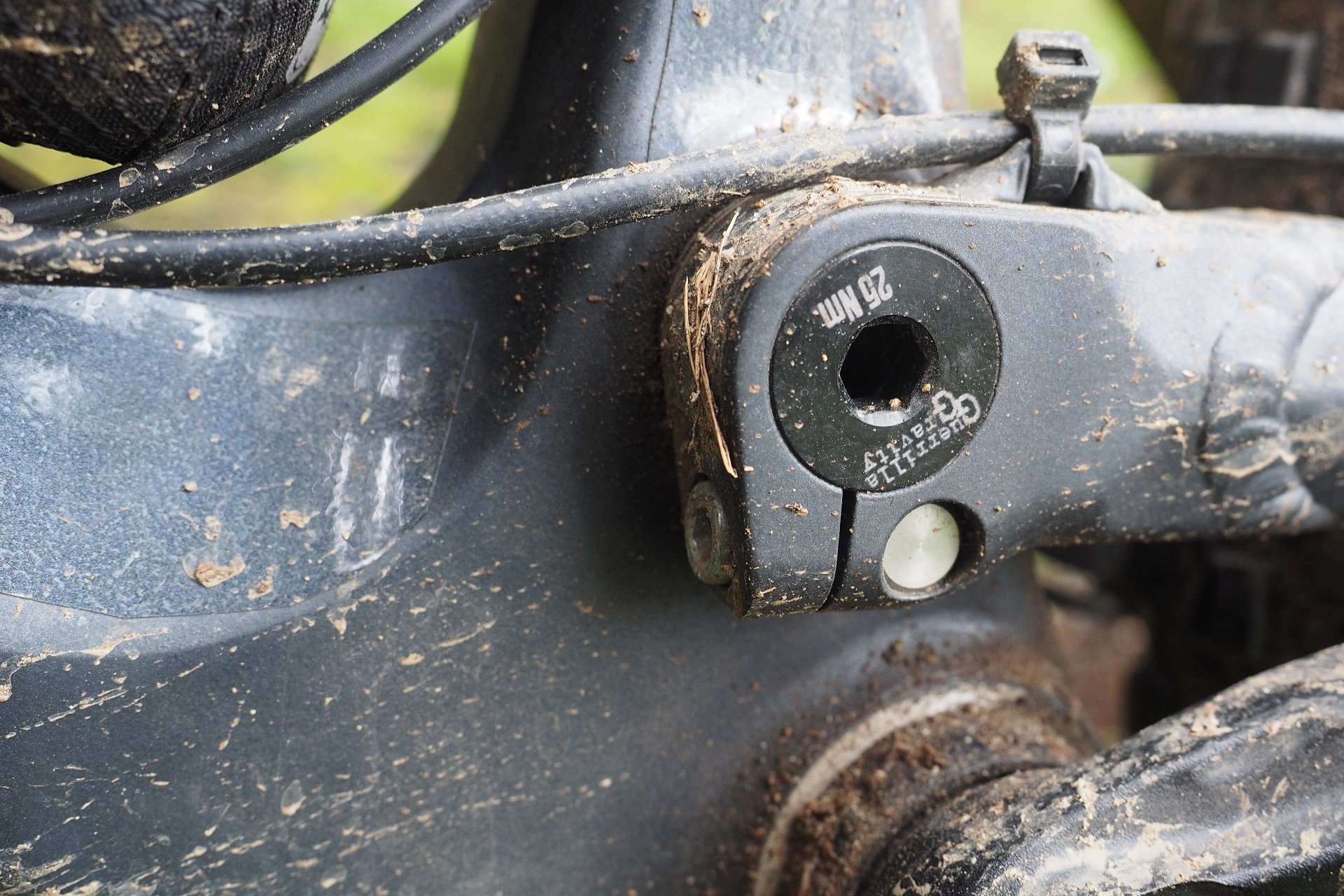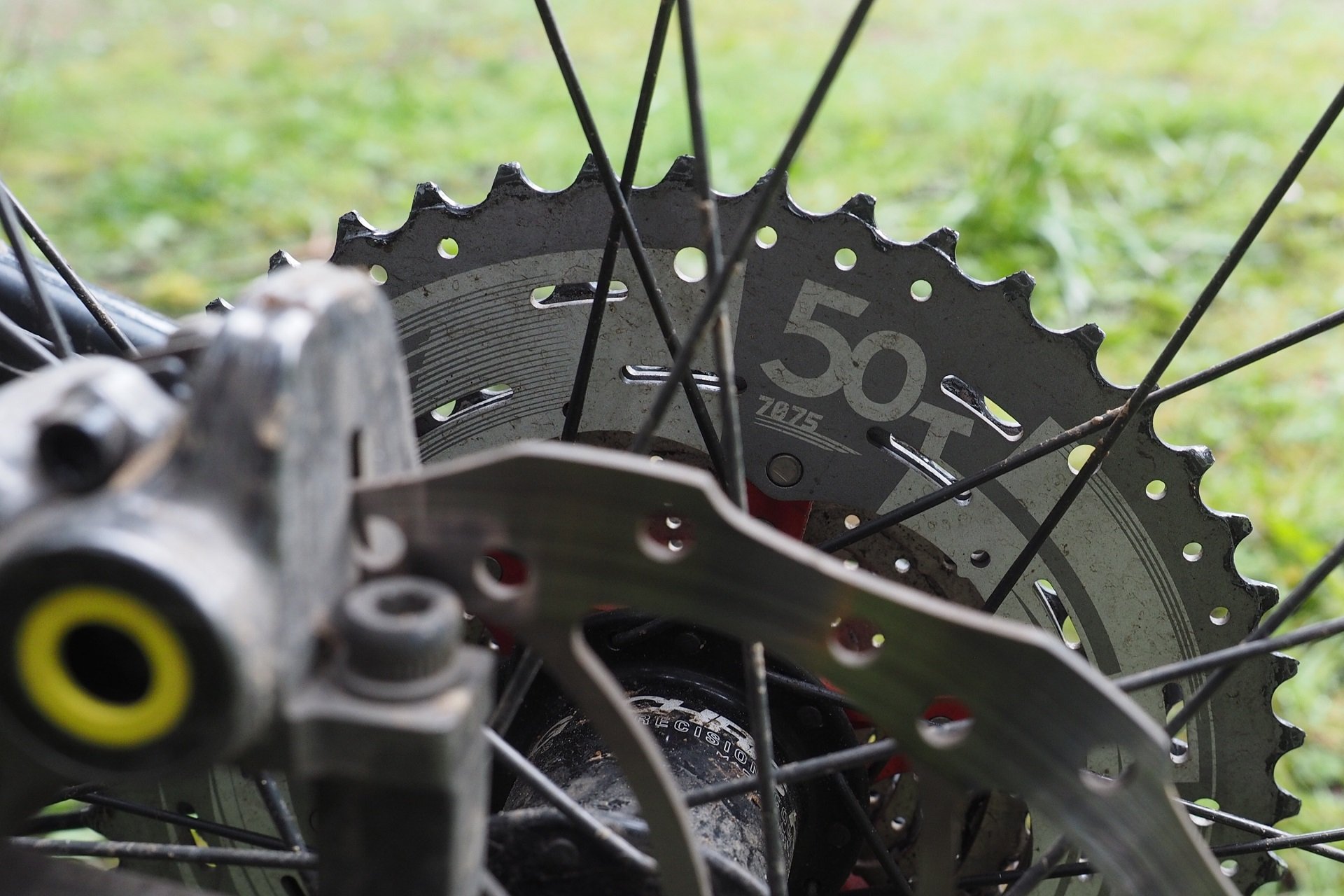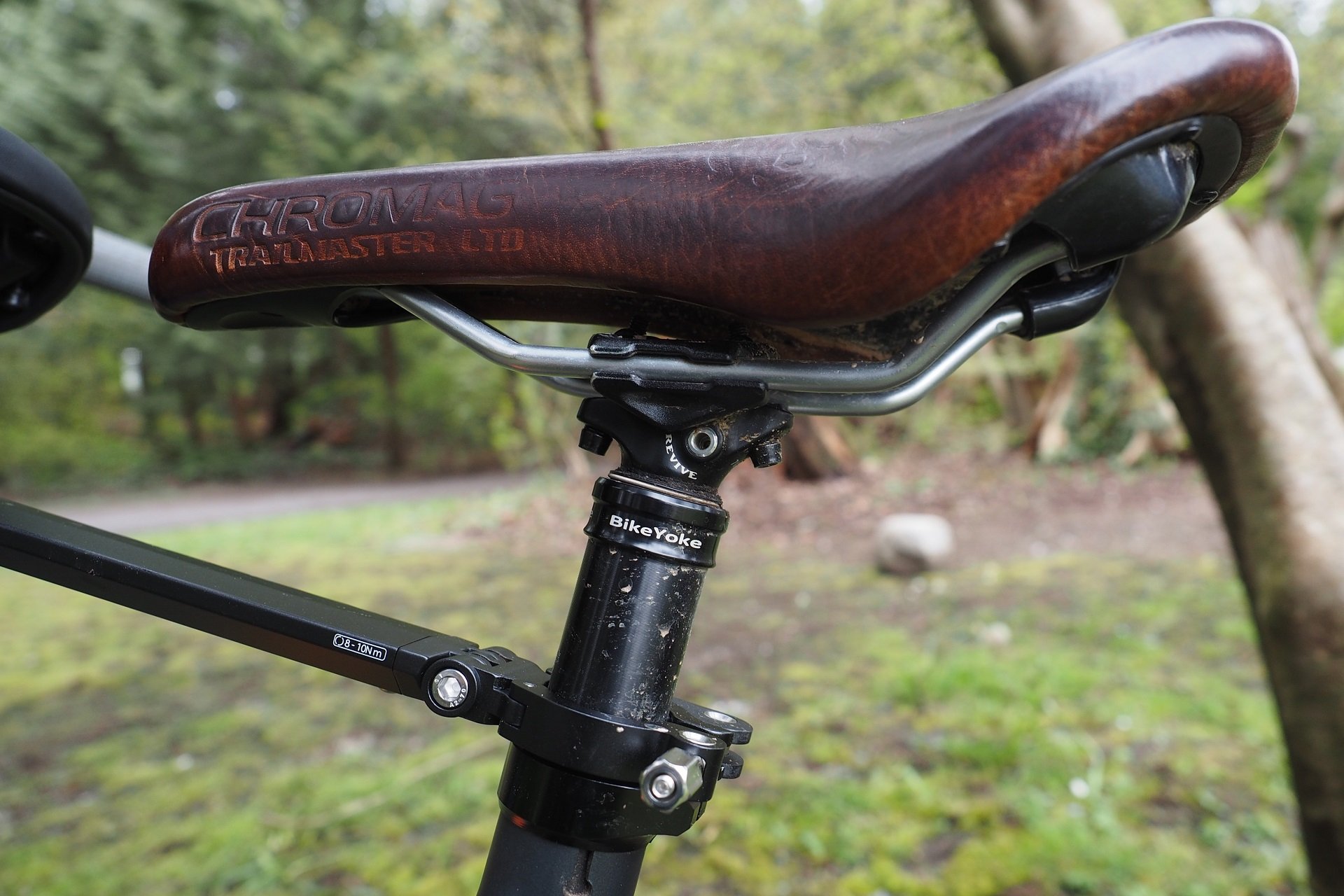 This Smash, like a lot of North Shore rigs, is mainly used as a pedal-and-plunge rig so SLX shifting does the job just fine. An SLX 11-speed rear derailleur is a great choice for most riders but if you're trying to run through your gears while riding yourself frothy, then an XT shifter is a worthy upgrade. The SunRace cassette is an 11-50t. It's funny talking about shifting as being secondary, and I often come up against folks trying to write off my opinion because I like single speeds. I always go back to AXS Strikes Back and how few gears my friend Toucan actually uses even when riding the faster trails on the Shore. It's totally reasonable to me to invest in great suspension, brakes, and geometry over shifting. Speaking of geometry, I'm closer to being six feet tall than Aaron is to being seven but he's still a tall lad. Guerrilla Gravity makes a reasonably big XL but, as with every single bike he's ever owned, I think the first assessment was "I thought it would be bigger." He runs the GeoShift headset set in the longest position with the stem slammed and a high rise bar in order to maximize the effective Reach.
The choice to use a Cane Creek Double Barrel CS Coil shock (CCDB CS Coil) is something I'm on board with and it's what my brother runs on his aluminum Smash as well. The twin tube CCDB shocks are far from the lightest on the market, but their resilience is best in class thanks to circulating oil and the poppet valve architecture. They're the one suspension product on the market where I generally ignore service intervals, and support is so fantastic that even buying a trashed one is a good value as long as it's cheap. There's a 185mm BikeYoke ReVive dropper post, which is smooth as, but given Aaron runs a 210mm on his hardtail that could change at some point. I often wonder where dropper post travel will max out. I have yet to talk to a proper tall person running a 210mm post that wasn't using all the travel and the only folks I've heard of with 240mm posts that have adjusted them down to 230mm or 220mm have done so to find their proper seat height.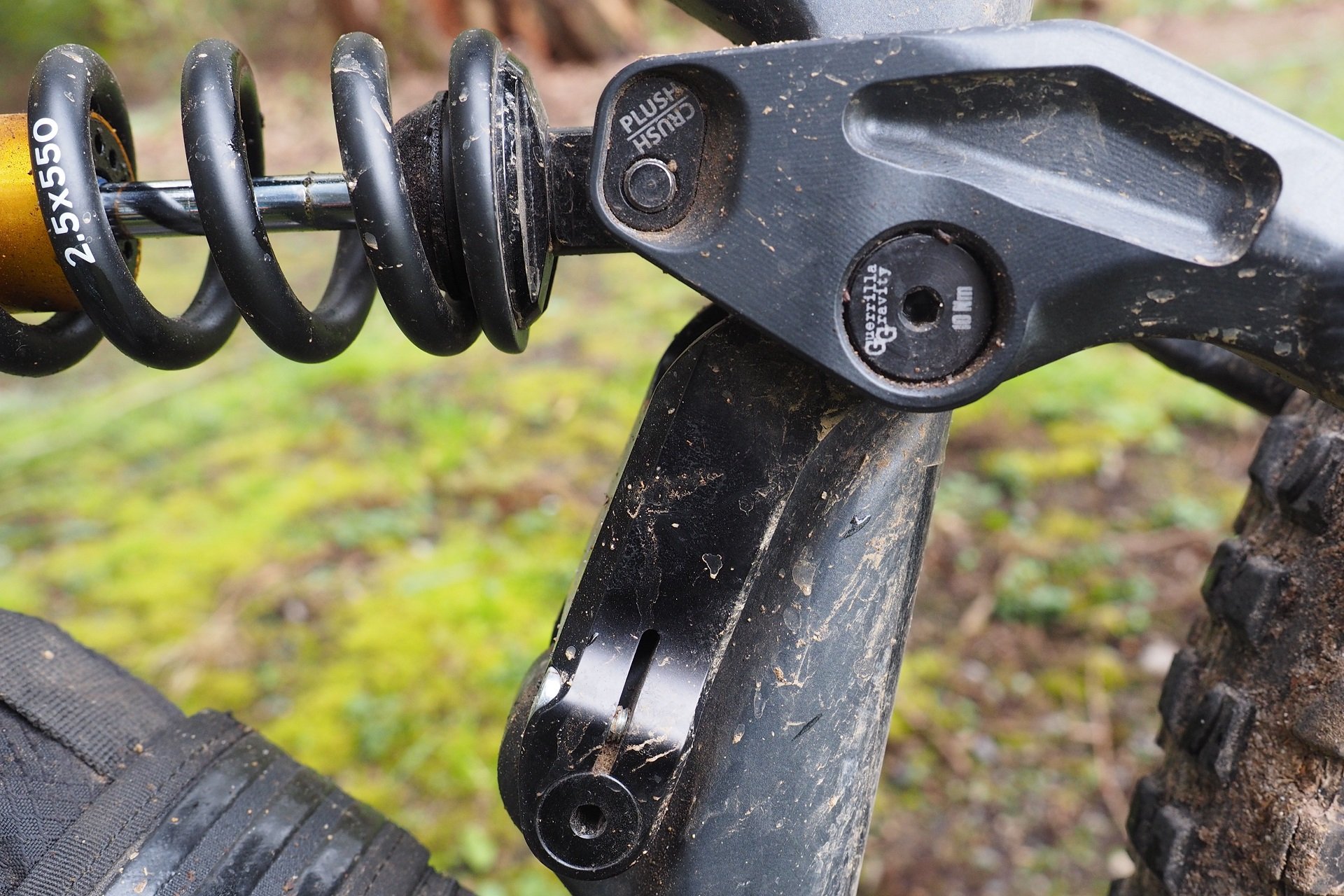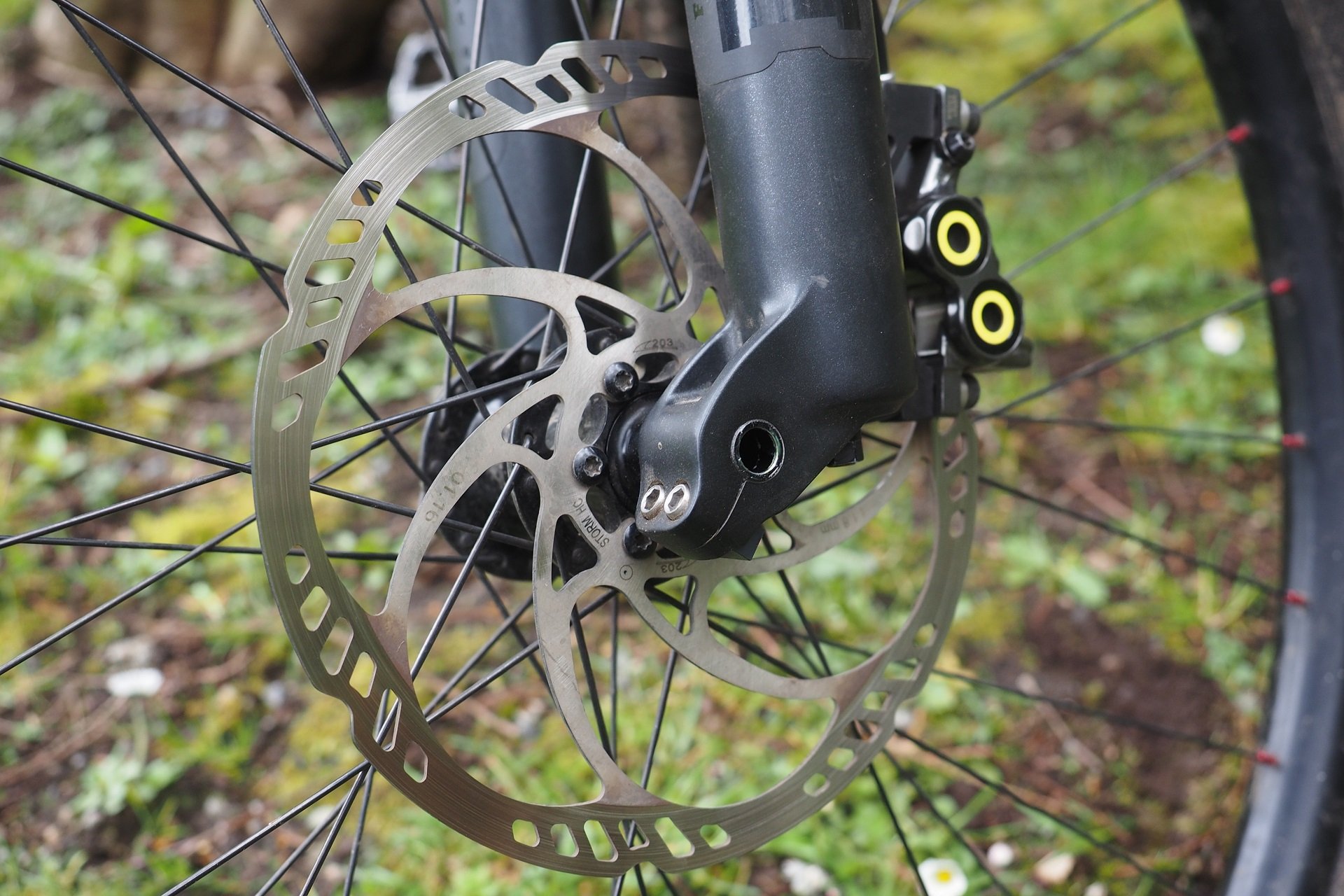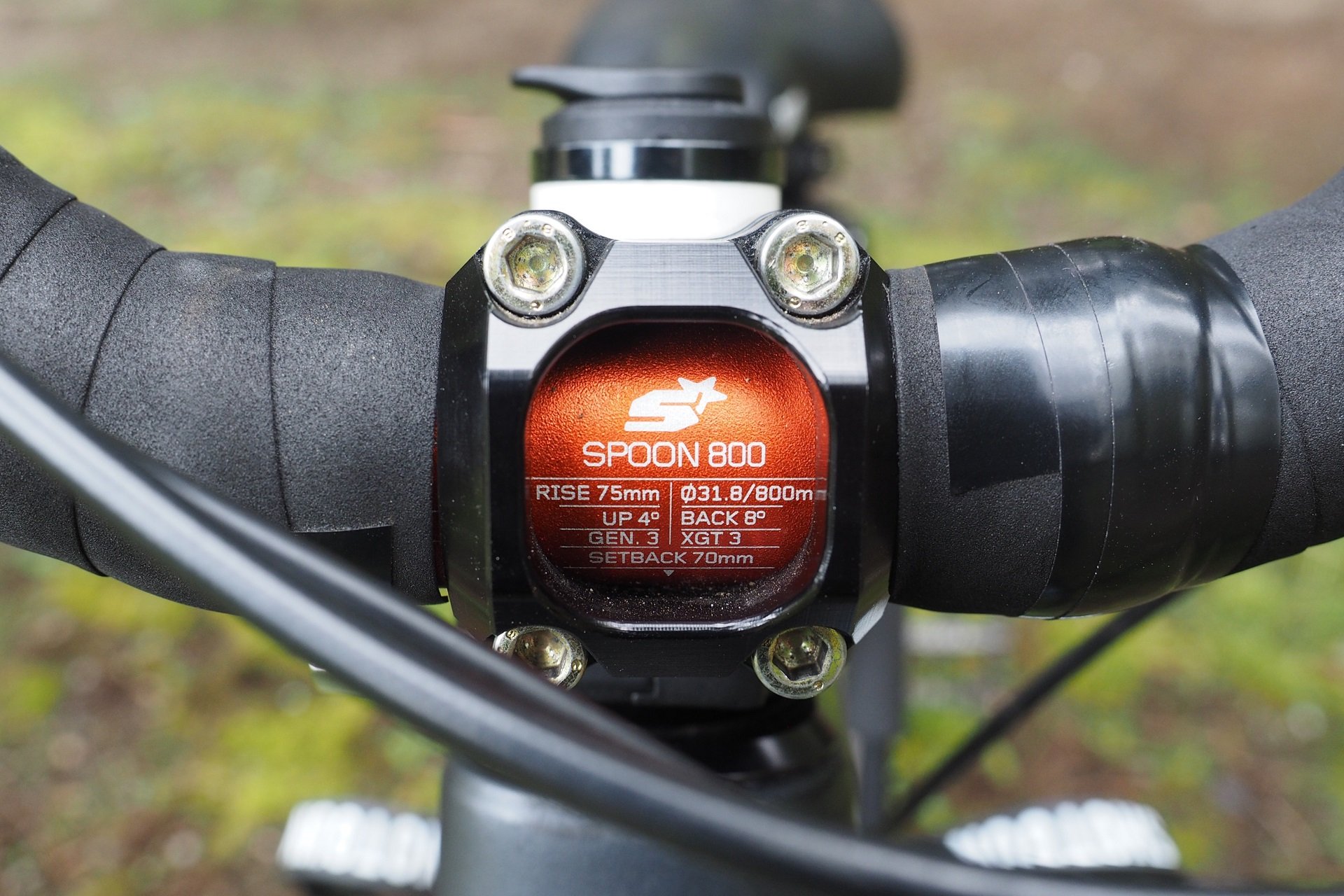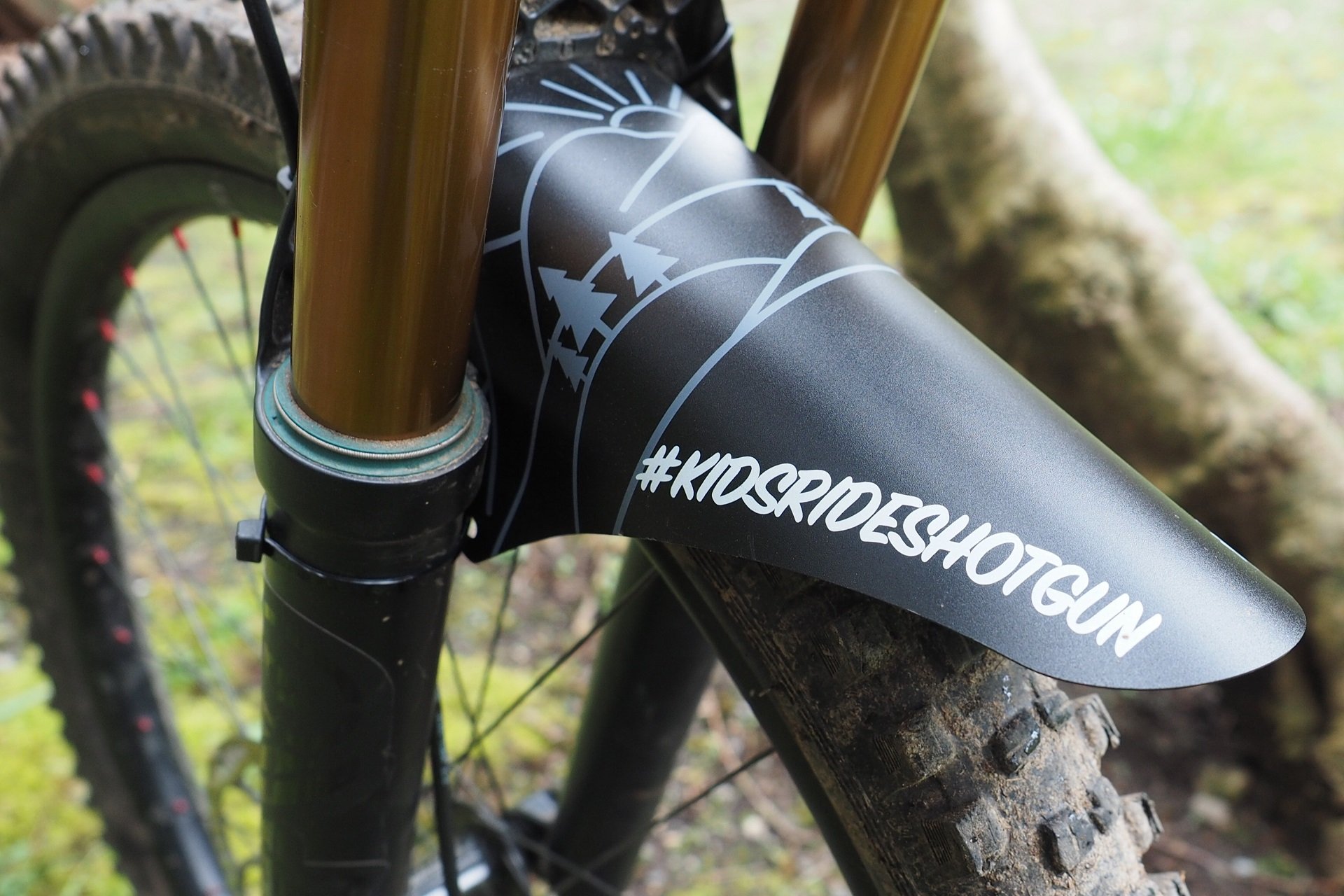 If this was a min-max your mountain bike article it would be hard to point out any one thing Aaron should update now. An XT shifter, with its multi-release function, would be nice but certainly not a necessity. Even the Chromag Trailmaster LTD saddle will last forever with a bit of Brooks Proofide whenever the surface is worn. The one thing he clearly needs to be budgeting for is a replacement fork. Not for performance reasons, the 2015 Fox 36 Factory FIT RC2 is a fantastic fork. But, the next time the CSU starts creaking, the lack of support will mean buying a whole new fork instead of a replacement crown. A hectic life schedule is the only thing that's given it a reprieve this long. When the time comes a Boostinator kit for the front wheel isn't a big deal but what fork to buy? Aaron has a Cane Creek Helm on his hardtail which is a great platform and set to 150mm travel it would be a perfect match. But really, there are a lot of great forks these days and at 150-160mm travel I think a good 35-36mm chassis is perfect even for a heavier rider.
It's a sweet ride, pretty damn unique, and Aaron is a nice guy who loves nerding out about bikes so if you see him in the hills be sure to say hello. Thanks again to him for lending me his bike, body, and petit person for a proper look at the new KRS Pro saddle system and for letting me share some deeper details about his bike.