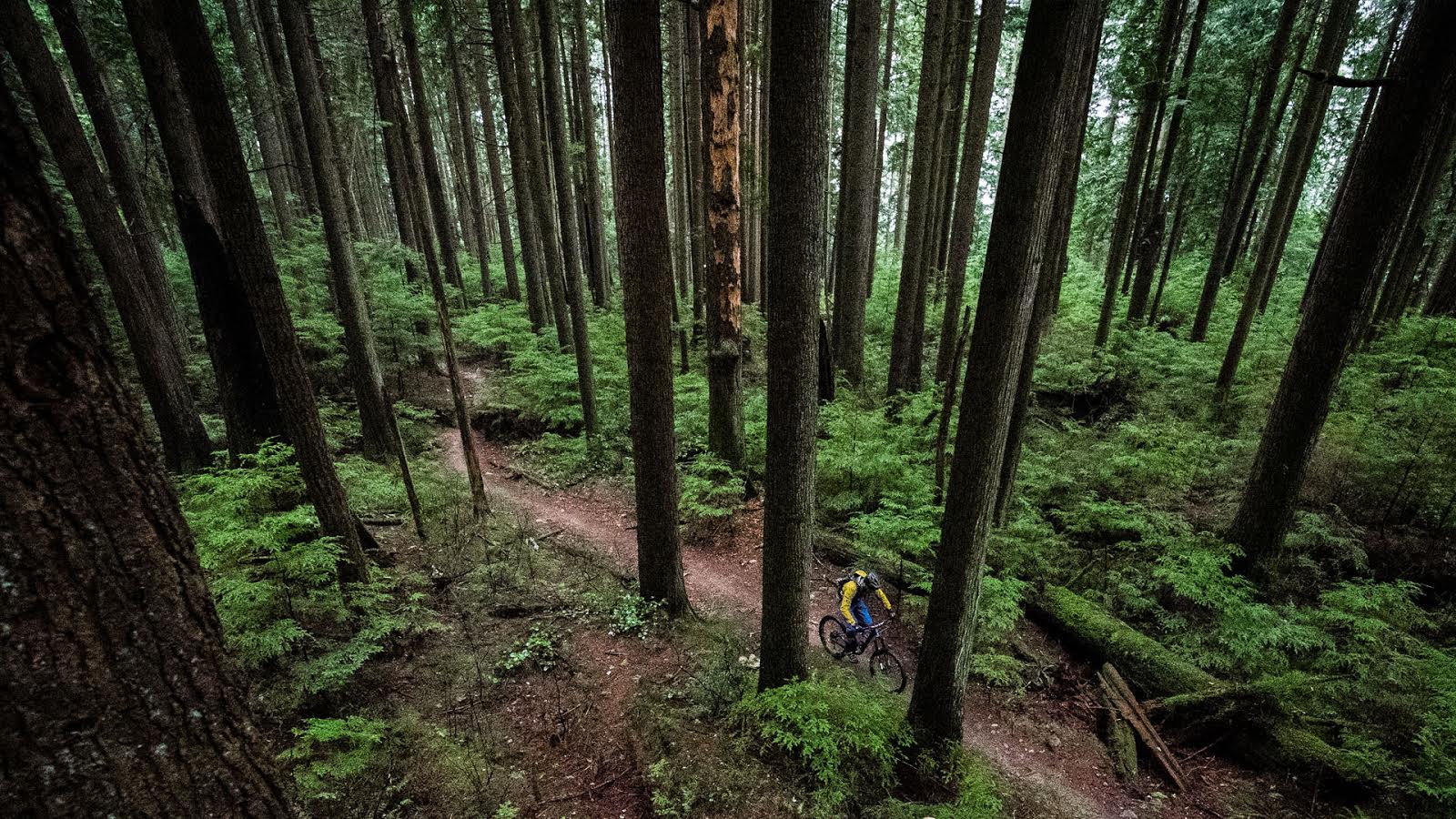 7Mesh Revelation Jacket
The 7Mesh Launch Edition Revelation was made in limited quantities to celebrate the company's entry into the market.
There's been quite a bit of hype in recent months about 7Mesh – the startup cycling outerwear company named for Sḵwx̱wú7mesh (the First Nations name for Squamish), home to world class rock climbing, mountain biking, and Van-Down-by-the-River-Living (I don't know about that last part, I just assume all the climbers live in vans, down by the river). The chaps at 7 Mesh used to work at Arc'teryx and decided to go out on their own, with the stated purpose of developing high end apparel designed specifically for cyclists – something that Arc'teryx specifically does not do. After agonizing over details big and small for the last 18 months, their first collection of outerwear is just hitting store shelves now.
I've been riding in the Revelation jacket since December in all kinds of conditions, but before we get to that, let's cover off some information about the jacket itself.
Gore-Tex Pro is the peak of their waterproof/breathable membrane technology. It doesn't get any better than this for the needs of a riding jacket in our wet coastal weather.
The Details
The 7Mesh Revelation is constructed using Gore-Tex Pro. This fact alone is unique for a few reasons. First, the fact that 7Mesh was even approved by Gore to use their materials – and Pro in particular (Gore-Tex's top tier membrane) – is testament to the reputation that preceded them, since Gore doesn't have a habit of working with startup brands. Second, 7Mesh claims that this is the only cycling specific jacket on the market made using Gore-Tex Pro. I reviewed the Arc'teryx Alpha FL which also uses the excellent Pro membrane, but it is not a cycling specific design. The fit was great, but it is not nearly as tailored to cycling as 7Mesh's Revelation – this could be a good or a bad thing depending on your intentions. Gore-Tex Pro is lightweight and tough, important traits for most outdoor sports, riding included.
The Revelation's fit is specific to cycling. It looks and feels trim, but not restrictive.
Another look at the fit of the Revelation from the back.
The second important thing about the Revelation – or maybe the first – is the fit. The 7Mesh guys are obsessed with cut, drape, and other terms I won't pretend to know. It matters the whole time you're wearing it, and the fit of the Revelation is truly nailed. When you're on the bike and in a riding position, there are no tight spots, nor excess material. The arms are long enough but trim, and the jacket doesn't ride up on your waist or at the shoulders. Stand up straight and off the bike, though, and raise your arms, and you can tell it's a cycling specific cut. Again, if you ride a ton and are looking for the perfect jacket, this could be it, but if you want this jacket to do a whole bunch of other things just as well, its cycling-specific cut will reveal itself. It is designed with a slightly eased cut for layers and being worn off the bike, and if I were going to do so, I would wear a Large (at 6'1 and 190, I'm often in between sizes). But, my test jacket is a Medium – perfect for me when riding in not too many layers (fine for coastal riding) or when I am a few pounds lighter.
The rearward zip (open) is for ventilation as well as access to back pockets if you've got 'em. My hand is in one of two front pockets. On the sleeve is an additional vent. Note the cut of the hem which is lower in the back for added protection.
It is also the small details, though, that help set the Revelation apart from most other riding jackets. Everything has a minimalist feeling to it, from the zipper pulls to the hood snaps, because it is engineered to be as light as possible without losing functionality. Ventilation is approached differently, too. There aren't traditional pit zips – instead venting begins just below the armpit and runs almost to the hem. This way they do double duty and also give you access to stuff you may have stashed in your jersey pockets with your jacket on (remember, the Revelation is intended for road riding and XC as well as trail riding). The pockets are accessed through waterproof zippers, but they are also hidden with subtle fabric flaps that give the front of the jacket a refined appearance.
Hood attachment snap close-up. All of the stitching and detailing is precise and efficient.
The snaps are easy to undo while wearing the hood, but you wouldn't want to try to put it back on again without being able to see it.
Two slash pockets are accessible when wearing a pack, and are large enough for whatever I wanted to stash in there while riding (phone, energy bar, a tool) and worked well for car keys or gloves when loading or unloading the car or changing a flat in the rain.
From left to right: Main zip, slash pocket, underarm vent.
7Mesh designed the Revelation's hood to fit under your helmet. Unusual, but it is effective. Sight lines are fine, but only just.
There is a hood. I've come full circle on hoods. Used to hate 'em, then rode in enough squalls that I changed my mind and decided that for your heavy duty winter riding jacket, you're better off having one. The Revelation's detachable hood is designed to fit under your helmet. It's different. It's also a bit noisy because of the material. I like that it's smaller, though, because that means that if you've left it attached but aren't using it, it doesn't flop around as much as hoods on other jackets that are intended to fit over your helmet. Three snaps keep it attached. Tiny snaps you can hardly see, but they work.
The seams are sealed with 8mm tape – thinner than usual, but 7Mesh figured out a way to make it work, saving weight and bulk in the process.
Riding in the Revelation
I've covered the fit, so there is not much more to say other than that it feels snug but not in a constricted way. You have perfect freedom of movement but there is no excess fabric to snag bits of your bike, or branches. The other big question is the breathability – that's always what it comes down to. It's relatively easy to make a jacket waterproof but the question is – will it keep you dry on the inside? I deliberately wore the Revelation on certain climbs when I knew I risked overheating, but the Gore-Tex Pro fabric really does move vapor out of the jacket efficiently. Naturally you can overwhelm it if you really try, but on days when another jacket would have had my skin feeling the prickle that means sweat is starting to accumulate, it wasn't happening with the Revelation. Careful use of the side and forearm vents in tandem or alone give you lots of options for increasing ventilation. The forearm vents aren't huge but they do actually help – they're a nice touch.
The forearm vents are actually quite useful. You might be able to make out a small reflective insert at the top of the cuff – another subtle touch.
There are other questions that go along with the cost of high end apparel like this. What if I crash and tear it? This is always a risk, however I have had two crashes that were enough to scrape my arms on the inside of the jacket but the fabric remains unscathed. Cam has had several crashes in his as well, and has no damage to report. So durability is obviously pretty good.
Some jackets feel bulky or restrictive while riding, but not the Revelation. It's just like wearing a second jersey.
Like any piece of gear, a high-end jacket needs a bit of maintenance. Riding in Gore-Tex means it'll be exposed to mud, and things like dirt and sweat do affect the efficacy of the membrane. You do have to wash it using special detergent and use a DWR restoration product – I've always had good luck with Nikwax – but when you do, your jacket will come out beading water like new and breathing vapor like it did on your first ride.
Do you need to spend $475 on a riding jacket? Of course not. But if you have the bank, and are looking for a best in class jacket in terms of performance and fit, consider the 7Mesh Revelation to be at the top of your shopping list. We're looking forward to seeing the rest of their line as it is released. The bar has been raised on technical outerwear for riders.
---
The 7 Mesh Revelation Jacket retails for $475 CAD / $450 USD and is available in the Goldstone colour – as tested. More details available at the 7 Mesh site.