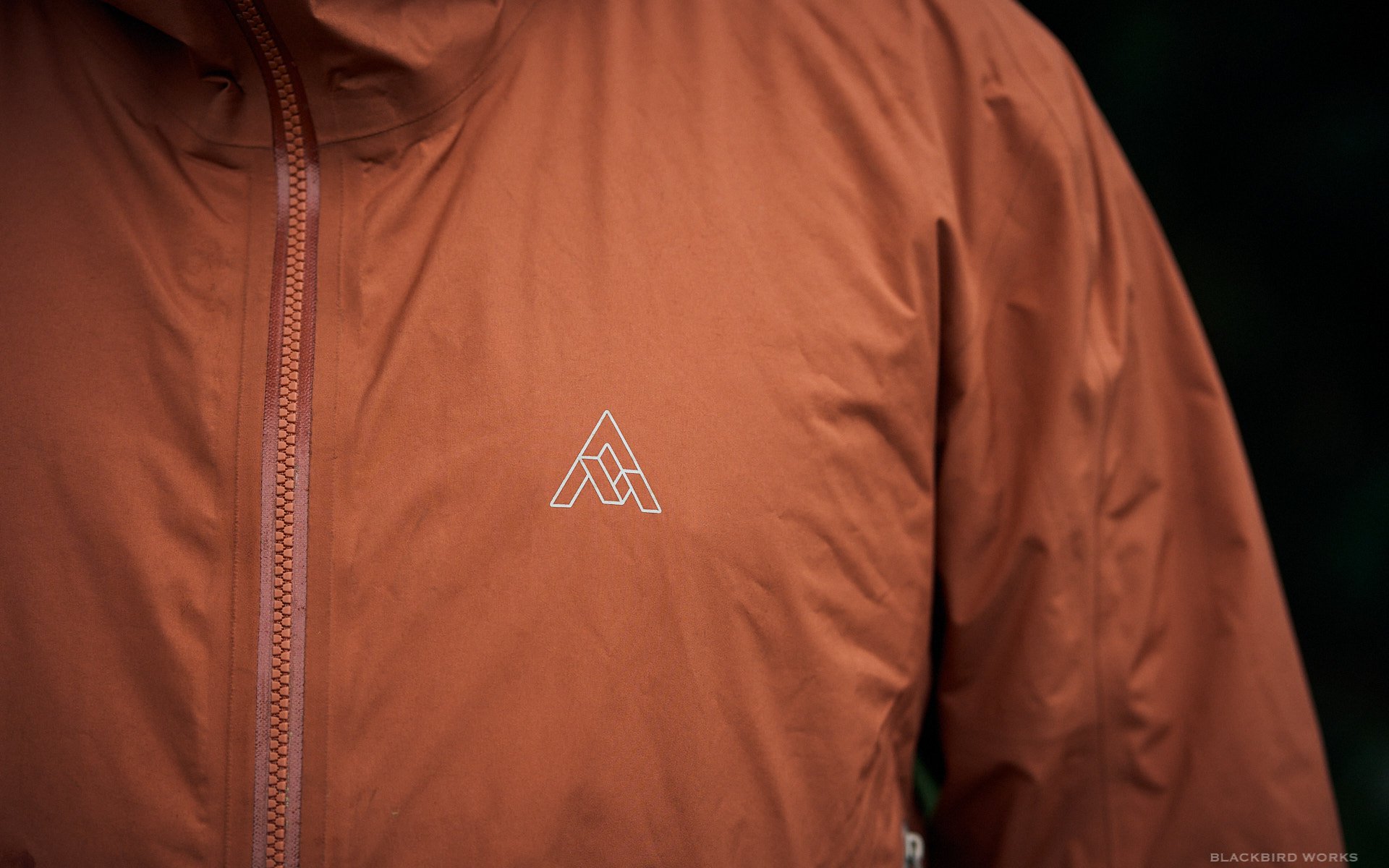 REVIEW
7Mesh Copilot Jacket Review
The 7Mesh Copilot is designed to be a lightweight, packable layer that'll save your ass in an emergency squall but will otherwise happily ride shotgun in a jersey pocket or bag until you need it, without adding much bulk or weight to your load. Based on this premise, it does its job admirably. Expectations are justifiably high for a jacket with a 7Mesh logo on the chest and constructed using GORE-TEX Paclite Plus, but the Copilot lives up to its billing and then some.
Cam recently wrote about the 7Mesh Skypilot, the Copilot's fully-featured counterpart that is constructed using Gore-Tex Active, a 3-layer sandwich (Paclite Plus utilizes a 2-layer construction). At face value, both jackets are quite similar until you break down the details and, unfortunately, 7Mesh didn't help us by naming both jackets so similarly. Skypilot is $450 CAD and Copilot (featured here) is $300 CAD. Neither are inexpensive but both offer good value - that is the nature of a well-constructed jacket that uses Gore-Tex to keep the elements at bay.
7Mesh Copilot vs Skypilot
Whereas the Skypilot Cam tested is intended for more regular use while the Copilot (and Paclite Plus garments in general) are designed to be a 'backup layer' that is there when you need it, that doesn't mean you can't consider the Copilot to be your principal riding jacket. GORE-TEX's language can be a little difficult to sort through and most brands don't do a very good job of helping decipher, but think of it this way: both Gore-Tex Active and Paclite Plus are light and breathable, and neither are as durable as Gore-Tex Pro. They are, however, intended to be worn for consistent high output activities like riding or running, whereas Pro excels in environments that demand more durability - like skiing or mountaineering - which usually also means more stop/go activity.
The average rider on a 1-3 hour ride is going to be well-served by Paclite Plus or Active, but if you were an MTB guide that spends long hours in all conditions - like the BC mountains or, say, Scotland - you might go for something constructed using Gore-Tex Pro. I've been on plenty of rides where the added weight and bulk of Pro is appropriate but in recent years have concluded that 95% of my rides - even in the rain - don't require that much protection, especially since we all dodge the rain as much as possible, when we have the ability to be flexible with scheduling. If you tend to ride within strict time windows, you may prefer the added protection of Pro. If your rides don't involve a lot of stopping, or you can dodge the worst weather as a general rule, favour less bulk and need a layer that has your back when you need it, but is just as often an insurance policy - the 7Mesh Copilot is going to be a good option for you.
Putting the Copilot into hard use
Of course, I threw that all out the window when testing the 7Mesh Copilot, because the question I most wanted to answer was whether this one layer could satisfy most of my needs. On one occasion I left early to beat the worst of the rain, starting from home and pedaling up towards Mt Fromme with a 90-minute ride in mind. The rain started after no more than 300 meters down the road. "Fine," I thought, "good chance to test this jacket." I had dressed lightly so I could wear it from the start, rather than relying on it later. Within minutes I had the hood up for maximum protection, and water was funneling off every surface of both rider and bike. The forest canopy provided some cover, but I continued to be pelted until...I hit the snow line. The Copilot had, so far, kept me completely dry, and after 30 minutes of climbing I was concerned about getting wet from the inside, but it didn't happen - I remained dry and even though I was sweating, I had nailed my layering and everything was being moved efficiently to the outer layer. I was so comfortable, in fact, that I rode until the snow made pedaling impossible, and then I pushed up even further, just to see what a certain trailhead looked like (and because I was all alone up there and just wanted to go higher and further).
I finally got to the top of my climb and despite thinking the Copilot had already passed a fairly ultimate test with flying colours, there was one more gauntlet to endure. After taking a few photos and enjoying the silence, I set off down the hill - only to wrench a massive stick through the rear spokes, mangling a derailleur in the process. The fix took 20 minutes longer than it should have, because my bare hands started betraying me halfway through the repair. On a typical mid-winter ride, I would have been freezing cold by the end of that situation (fingers notwithstanding). Instead, once I finally began my long and continuous downhill (capped off by 25 blocks of steep descending through city streets at 40-50 kph), I remained comfortable and stayed that way until the end, some three and a half hours later.
Since that ride, I have had several others that allowed the Copilot to really earn its keep, and I'm now very happy to 'be bold, start cold' even on rides where there will be starting and stopping, or when the weather calls for rain and snow. For a 'backup layer' I'm happy to report that the Copilot is everything I could ask for and more which, again, is a fair ask at 300 bucks.
Copilot Details & Fit
Owing to its intended use - to be light and packable as well as breathable in nasty weather - the Copilot isn't blessed with a lot of pockets, but that doesn't mean it isn't feature-rich, just that they're all subtle. By 'not a lot of pockets' I mean there is but one, and it's only really accessible by reaching across your body with your right hand to get to it via the watertight 2-sided zipper. This works fine when you're on the bike - allowing you to grab some food or a phone - but is otherwise one of those bike-specific design choices you'll question if you wear the Copilot while doing something else. That same pocket doubles as a pouch for the jacket if you want to stuff it in, but I prefer using a sleeve as a pouch for all my jackets, turning them into wet weather salvation in the form of a burrito. I find that shape to be more packable than the rounded rectangle of the Copilot's lone pocket, and you can grab the cuff and flick your wrist to deploy your jacket burrito instantly.
Continuing on with the minimalist theme, the cuffs bear no closures but have lightly elasticized undersides and are shaped to cover your wrists perfectly when your hands are on the bars without bunching up. It's a small detail you really appreciate as the rain probes every nook and cranny while you tell yourself over and over what a hard ass hero you are for being out there on your bike in the rain.
The hood fits over a helmet and has 3-way draw cords to help keep it in place. The drop back hem gives your backside a bit of extra coverage without looking like a dorky 90s era commuter jacket, and there is a draw cord at the hem to cinch it up, which I haven't used because the size L I'm testing is a long Large which, in some photos, looks a bit barrel-like, in stark contrast to certain 7Mesh jackets of old that were decidedly tapered. At 6'1 and 190, I'll take this more relaxed fit, but as someone with a long torso (and none too svelte), it's worth pointing out that I could probably make a medium work, whereas in the past a 7Mesh medium was tight on me. It does not feel bulky or baggy in the least, it's just worth noting.
It is easy predict that some will complain that even at $150 less than the Skypilot, the Copilot still costs too much. I would argue that for many users, however, this piece will keep you dry and comfortable in truly shitty weather, while also being easy to fit in a jersey pocket, hip pack, or SWAT box, where it will serve as insurance against a ride ending prematurely or in misery, for years to come. Those concerned about damaging their investment will be glad to know that 7Mesh's crash replacement policy should provide added peace of mind. There are less expensive jackets out there, but they likely won't feature a GORE-TEX membrane or 7Mesh's careful design details and fit, so you may find some degree of protection from the elements, but not the same level of breathability or comfort. If you really only need a jacket very rarely, you can surely get away with less. For the weather we see here on the North Shore, the 7Mesh Copilot feels like $300 very well spent: it'll get you out riding in bad weather, or keep you out there, and do double duty as an emergency layer for hikes or anytime you're in the forest or mountains and need good protection without the bulk or weight of a less expensive, less effective option.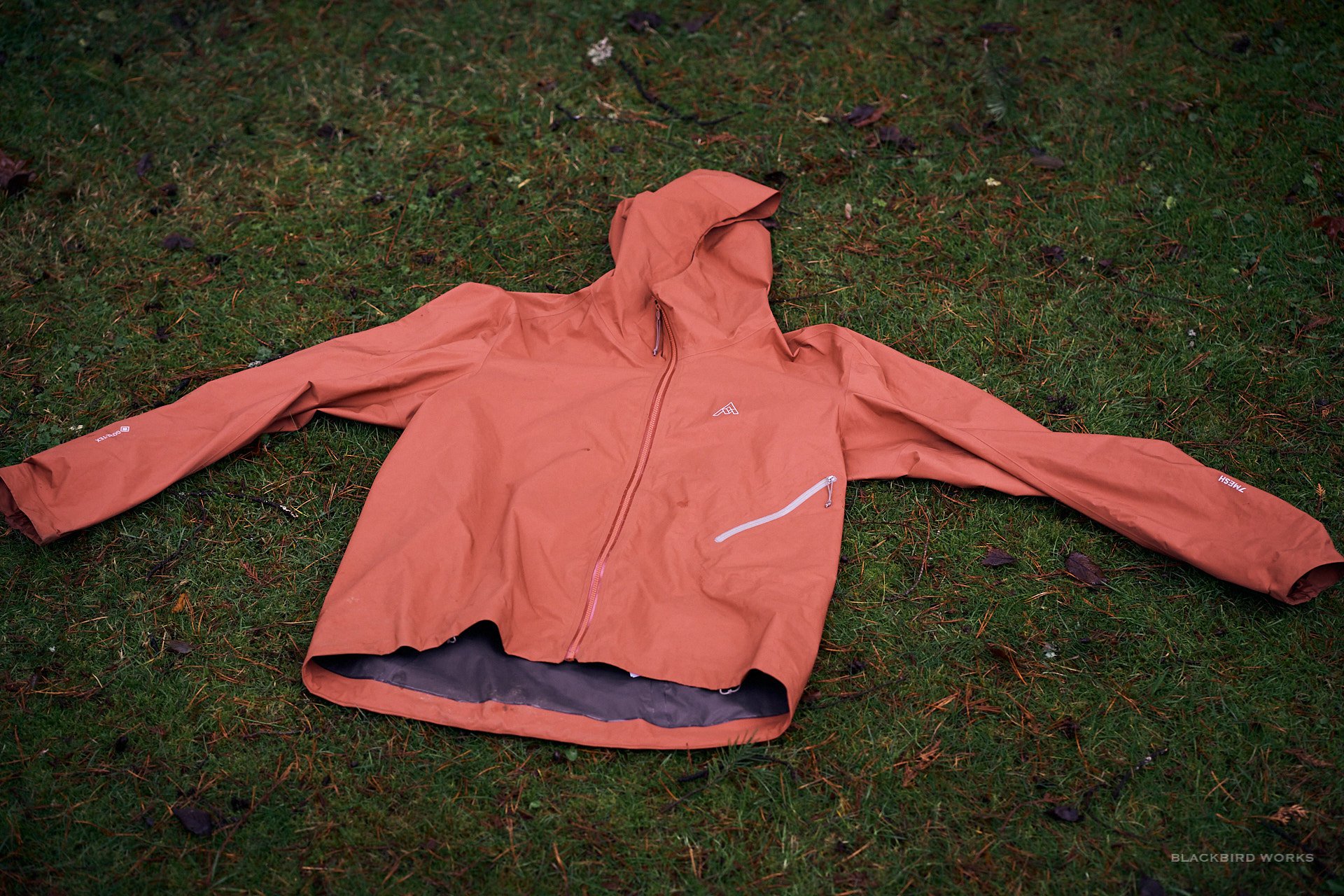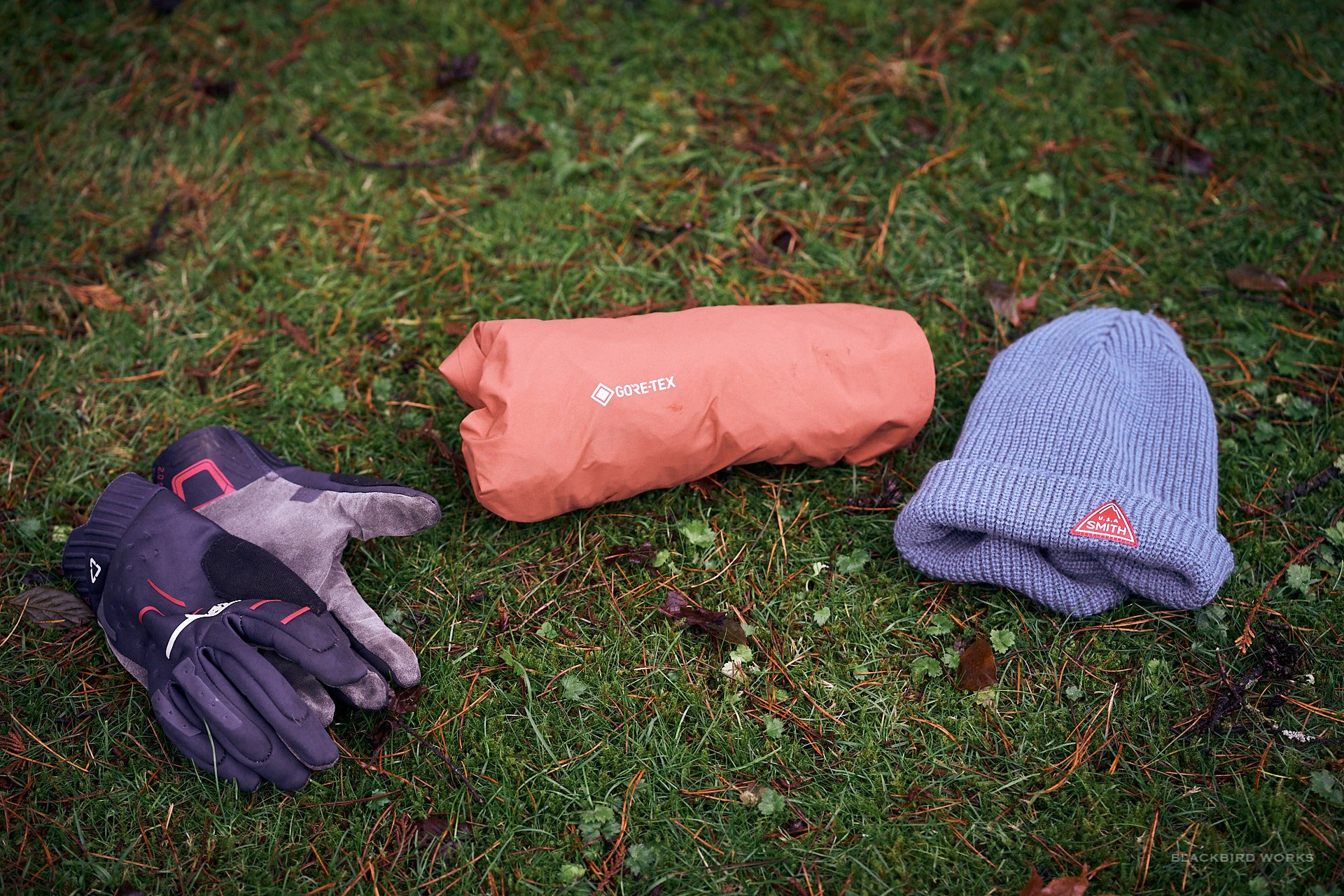 GORE-TEX and the Certification Process
You can't just launch a brand and start using Gore-Tex - they have very strict guidelines for use of their textiles and you have to establish your design and manufacturing talents to even be able to buy the stuff. In a sense, that's good for the consumer - every product featuring Gore-Tex has already been vetted to ensure the membrane is being applied properly and will interface properly with seams, zippers, panels, etc. I've heard it can be a bitch to get them to certify a new design or technology until it's proven to them that it'll hold up in the real world. Again, that's good for all of us because you can think of GORE as being another level of QA, it just happens on the front end during the design process rather than after products roll off the line.
GORE-TEX Product Care
Most of us don't take care of our Gore-Tex garments very well - or at all. You may find this 2-minute expert article useful to gain a better understanding of How Gore-Tex works, and how to take care of it. But it can be summed up in even less than two minutes:
WASH. DRY. REPEAT OFTEN
Machine Wash 40'C
Do Not Bleach
Tumble Dry Low
Iron Low
Do Not Dry Clean