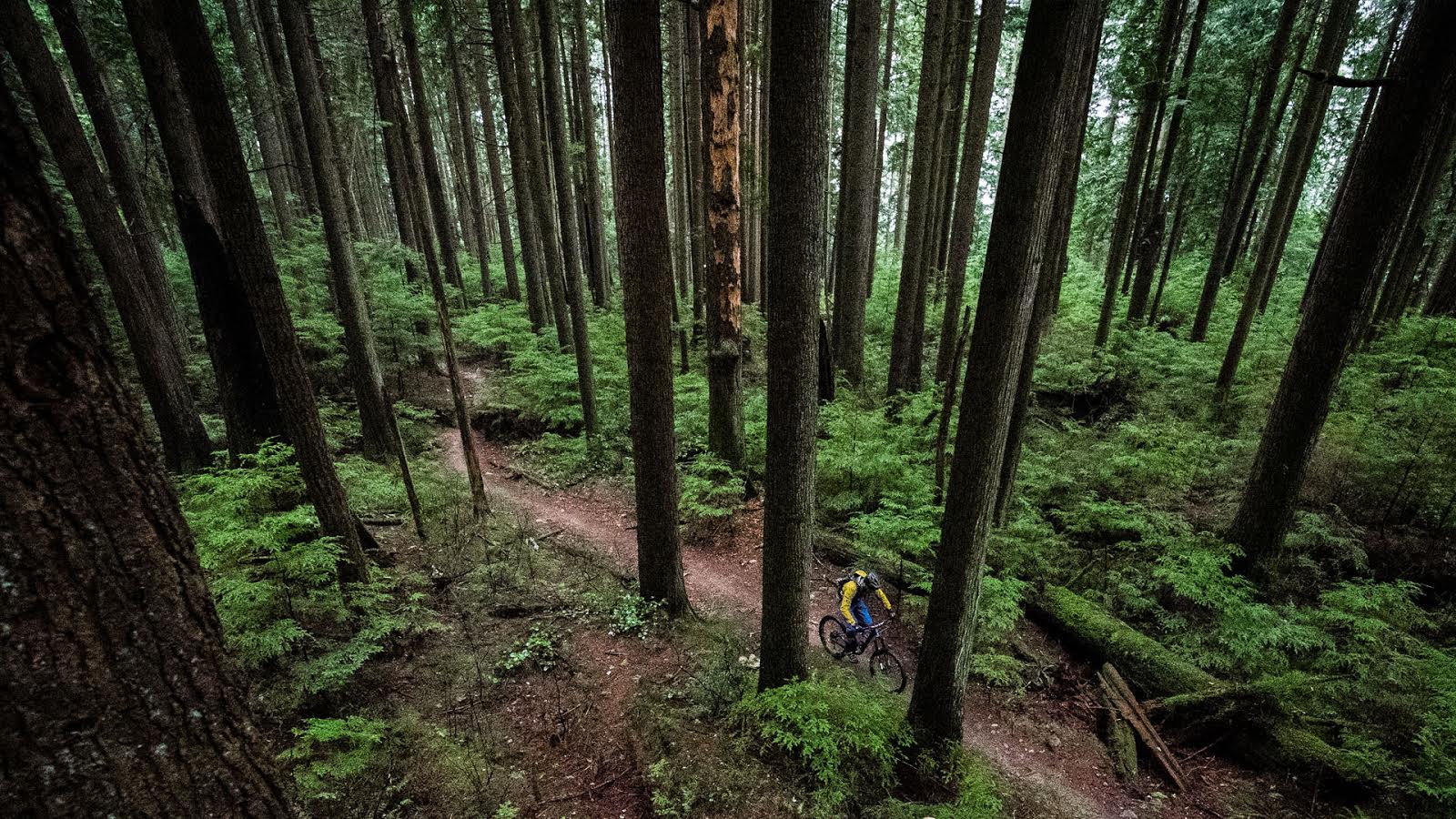 The 650b Conspiracy
Dear Uncle Dave,
I like your name so I thought I might as well ask you a question.
I actually am one of those "26" for life"- guys, in fact I don't fancy any of the new inventions that have been shattering the mountain bike world recently. It appears to me, that every bike manufacturer suffers from an incurable, compulsive urge to create something new, just for the sake of it. So let me just ask you a simple question upon which I am very curious to hear your answer.
I don't follow the DH world cup or the Enduro World Series too closely but from what I noticed in neither of the series any of the riders seem to be on 26" any more. According to my knowledge mtb racing, roughly described, is about who can ride down a mountain faster than his competitors. So the absolute speed/time doesn't matter and it's only the speed in relation/time difference to the other riders' speed/time that matters. Wouldn't that mean an advantage for bigger wheels (asuming they are really faster) can only be determined if only one rider was on bigger wheels and we would get the exact same results if every rider switched back to "old" 26" wheels? To me this reveals 650b a marketing gimmick.
Sincerely,
On to Them
---
Dear OTT,
It was actually interesting to "research" this story. It already feels like 650b bikes have been around forever, but it hasn't been that long. Even though we're talking about recent history, it was difficult to wade through exactly who rode what, when. What was a bit foreign in late 2013/early 2014 wasn't even mentioned by late 2014. I'm no World Cup DH gear historian, but here's my "thoroughly researched" history of the adoption of 650b on the Men's DH World Cup.
In 2013, some World Cup DHers started kicking the tires on 650b. A 650b Scott Gambler was noted at the Fort William World Cup. A bunch more were unveiled into the fall. Steve Smith raced a 650b on a pedally World Champs course. Nobody found success. Obviously 650b is a total waste of time. 650b Conspiracy Theory +1
It was big news when Trek unveiled and won on their 650b bikes at the NZ National Champs in February, 2014. And then they very quickly decided not to bother with 26" bikes. 650b Conspiracy Theory -1
The first World Cup was a pedally Pietermaritzburg. Even though Gwin won it on a 650b Enduro (putting a nail in the coffin of the Demo as a race winnable bike…right?) …No conspiracy points awarded because this race doesn't count
The second World Cup in Cairns was a mudfest, so that doesn't count either…even though Gee won it on a 650b. People seem more excited about his winning on flats than on anything to do with wheel size. No conspiracy points awarded
Fort William was the first "real DH race". Specialized semi-officially unveiled their 650b Demo and Troy promptly won his first ever World Cup DH on the thing. Sam Hill came second, also on 650b. Shit got real. Conspiracy Theory -2
By the next race at Leogang, a few more 650b bikes were rolled out, but Santa Cruz took first and second on 26" wheels (Brosnan was in 3rd on 650b). Conspiracy Theory +1
And then, even though they'd just won a race on a 26" bike, for the next race at Mont Sainte Anne, Santa Cruz rolled out a 650b bike and put it into second place, behind a similarly 650b'd Sam Hill. Conspiracy Theory -1
From that point on…Bryceland won on 650b in Windham. Sam Hill won on 650b in Meribel. Gee was World Champ on a 650b. Has anybody won a Men's World Cup DH on 26" since June of 2014? Conspiracy Theory -10
Looking at the results, we can conclude that 650b bikes certainly did not harm anyone's chances of winning a race. Once the top guys moved to 650b they saw immediate results. Anybody without a 650b bike quickly developed one. I know there is a lot of cynicism directed towards the bike industry, but I'm not generally used to seeing race teams work so hard for the benefit of the marketing department.
I guess it is possible that a whole bunch of racers sponsored by a whole bunch of different companies all agreed, at roughly the same time, to go along with a waste of time idea, risking wins and injury while they adapted to new equipment, all so that their sponsors could trick us into buying inferior and unnecessary equipment. Or…Well…obviously that must be exactly what happened.
I hope that with this information you can move on from calling 650b a "massive bike industry conspiracy". Everybody knows that plus bikes are the new "massive bike industry conspiracy" and 650b was only created to pave the way for its introduction. Please put more effort into staying current. And if you want to be a ground breaking trend setter, not many people have yet caught on to the true end game. Internet connectivity through electronic shifting is what this is all really about. Once the companies have direct access to your home via your bicycle's shift module, they will truly own us.
Sorry,
Uncle Dave
---
Congratulations, On to Them, you have won a pair of Race Face's brand new Chester Pedals. With a nylon composite body, fully serviceable sealed bearing and bushing system and cromo axles, they look like a great place to put your feet. While riding. As long as you're wearing shoes.
---
If you have a question for Uncle Dave, send it to askuncledave@nsmb.com. If he answers your question, you may also get a prize. Or not. But let's face it, the real prize is having Dave drop a pearl or two of wisdom in your general direction.