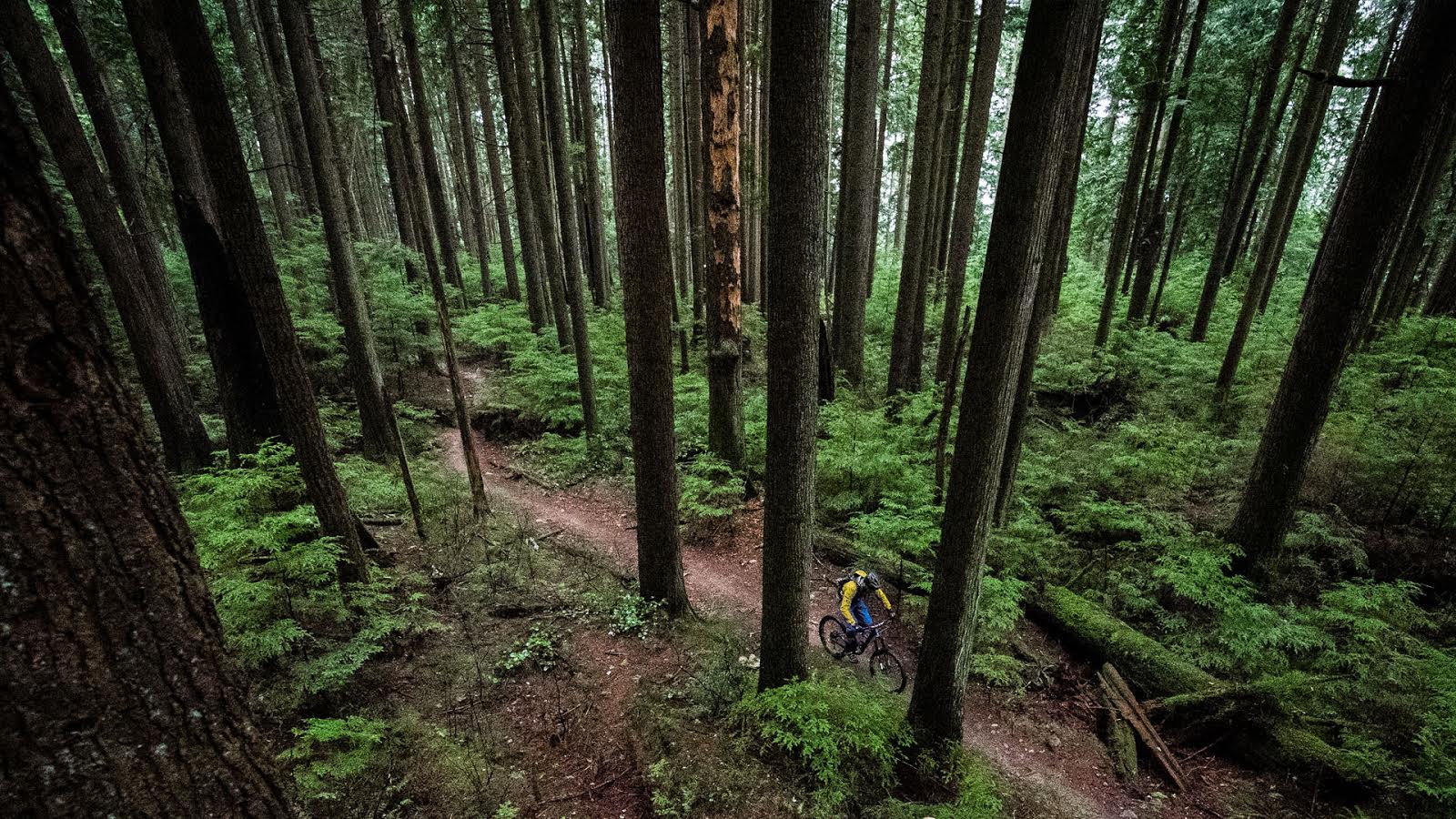 Hey Neighbour!
Mark Wood is about as passionate as a person could be about his local trail network. He's been riding here for the better part of two decades and knows these hills like the back of his hand. He spends countless hours each week plugging away at a number of different projects. Advocacy work, the massive Trail Adoption Program, trail builder education and mentoring, as well as his own personal trail projects scratch the surface of what Mark gets done each week.
Beyond his work on the ground, he is an animal on the bike. I don't know how many times I've had to tell the guy that he's ripping my legs off on a climb without even thinking about it. Always pinned, and always smiling doing it.
Bouncing around from meetings to trail assessment hikes to rides, Mark is a busy man – but he's doing what he loves and that comes through in his work. He's pushing for change in the way our trails are managed and the effect is rippling far beyond the Shore.
Mark may hold a 30 hour a week position with the NSMBA, but his volunteer hours far exceed that sum. He is a leader in the North Shore community and a shining example for trail associations around the globe. Mark Wood is a pusher of the Shore – and we're going in a good direction.

  Mark dresses up like a modern day Indiana Jones to do trail work.

  Enthusiastic about his job – a luckly club but one that many in the bike industry are a part of.

  Seb and Matt.

  But Mark has another side…

  This is where loam comes from.

  Roach stem pad? That's OG.

  Getting ready to roll.

  The Salamander, one of Mark's sustainable ribbons of New Shore trail, built with Matt Preston of Sticks and Stones.

  Mark wrote about 29ers on the Shore last fall and now he's riding one.

  Root poppin' on Salamander.

  Seymour green.

  All smiles even when he's leaving you in the dust.

  Mark's view is similar whether he's wearing his digging hat or his helmet: positive vibes for the future of the Shore!
---
Do you have any stories about Woodsy, new or old? I know more than a few of us have been in trouble with the guy…