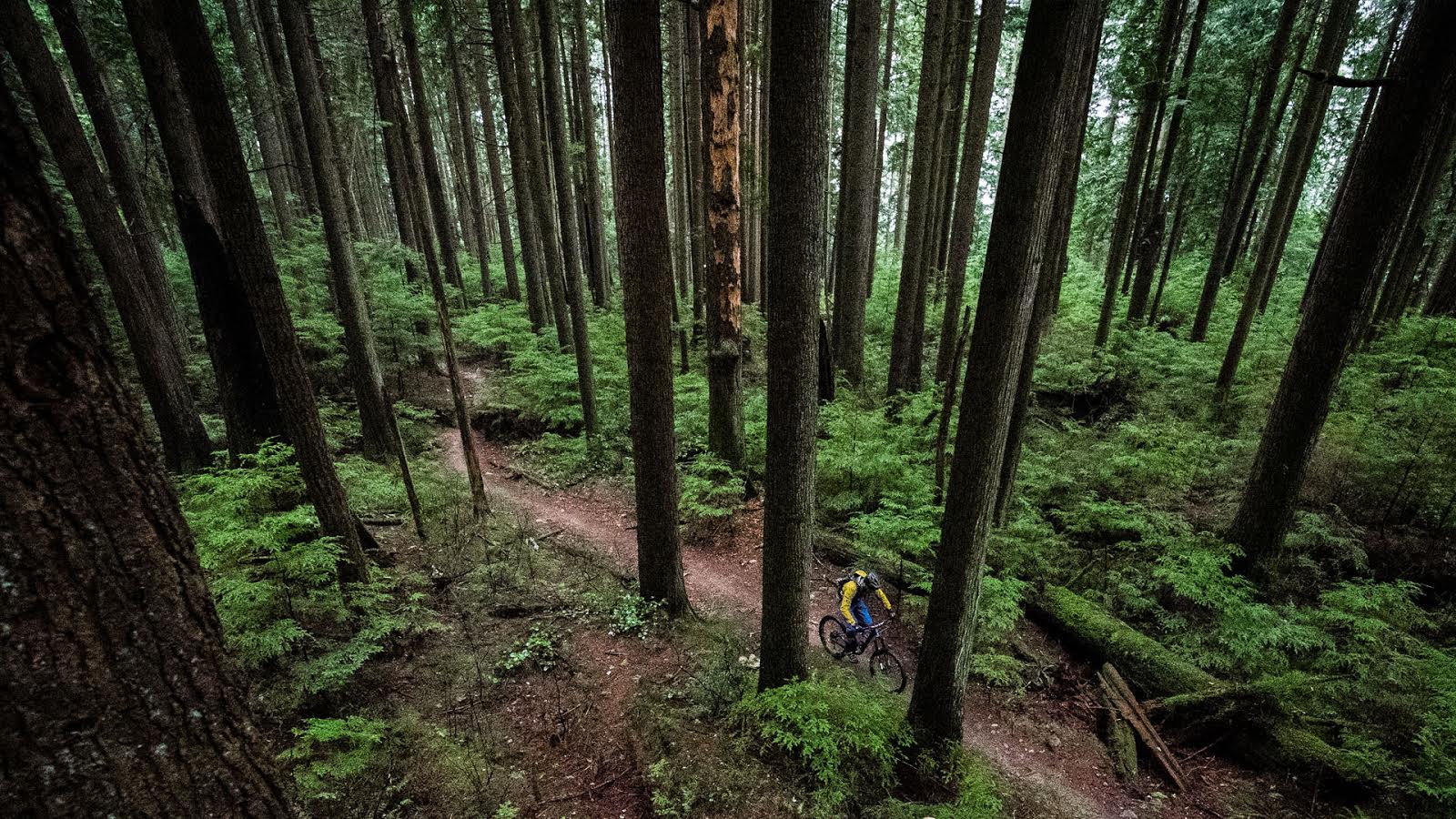 The New 2013 Santa Cruz V10c

   The 2013 Santa Cruz V10c Under the Tuscan Sun.
Sometimes you gotta pull rank.
Santa Cruz's new marketing manager Will Ockelton dropped us a note that went something like this: "…it appears the new V10, with carbon swing-arm will be ready for the media's mitts in early November. How is your availability that week for a three-day-two night trip to Tuscany with the Syndicate?"
Uhhh, I think we can clear the decks, Will.
Normally the assignment would fall to Morgan Taylor, but Cam and I have both logged time in Italia, speak the language, and dream of retiring one day to a life of relaxing in the shade of a Cypress tree with a steady supply of good wine and perfect food. For his part, Morgan has spent time over there, too, and can speak un pochino Italiano, but he's the late man to the party that is NSMB, so he never really had a chance at this one. I expected Cam to slot himself in. He demurred. I didn't hesitate. And off I was less than a month later to ride the new V10c in Tuscany, along with a small group of media.
And the Syndicate. Maybe you've heard of them?
Look, I'm not going to bullshit you, the whole thing was great and I left Italy armed with lots of stories to tell, and many I can't repeat. Riding fresh-from-the-factory bikes in Tuscany behind the greatest DH team on the circuit (best team ever?) with a world cup mechanic and a Fox race suspension tech at our beck and call for two days was as crazy cool as it sounds, even if you've been to tons of launches or been cursed with having to organize them (guilty). And I will dish some details about all that in a following article. But for now, we want to focus on the bikes, because that is the reason we found ourselves in Maremma, a small region on the Med in the Southwestern corner of Tuscany, riding sexy pre-release DH sleds.
  Carbon frames aren't built to last as long as marble staircases, but Santa Cruz's new 5 year warranty is a significant step forward for carbon frame standards and, of course, for the consumer. They will be extending that 5 year warranty to other carbon models in the future.
Spending time introducing the Santa Cruz V10 to you would be like explaining the legacy of Ferrari to a F1 fan, but check out the race pedigree of the bike Santa Cruz claims is the most successful DH chassis of all time and be your own judge:
64 World Cup podiums
14 UCI World Cup Wins (11 for Minnaar, 3 for Peat)
2 UCI World Cup Overall Titles (Peat 2006, Minnaar in 2008)
1 Junior World Championship Gold (Bryceland in 2008)
2 Elite World Championship Silvers (Peat 2008 and Minnaar in 2009)
2 Elite World Championship Bronzes (Rennie 2006 and Minnaar in 2010)
First Carbon bike to win a DH World Cup (Minnaar, Maribor 2010)
First Carbon bike to win an Elite DH World Championship (Minnaar, Leogang 2012)
Ok, the V10 gets on the box, a lot. It also has an incredible selection of jockeys to put it there, but its consistent success at the highest level is clearly indicative of World Cup kickassery.
So, there's a new V10c. What changed?
Wait, wait. Before we get into the new stuff, what is still the same? Well, the VPP setup, geometry, and travel all remain unchanged. A quick flip of one of the shock's mounting plates will still alter travel between either 8.5 or 10 inches, as well as tweaks in BB height, head angle, and…well, almost everything changes a little bit. The geometry is unchanged; they had it the way they wanted it, so they kept it that way.

  The new rear end with its more streamlined facelift. Look between its legs and you'll see a massive carbon section which acts as a mega-stiff bond joint between both chain and seat stays but also does double duty as a rear fender. Slick.
The main change, as you may have gathered, is that the rear triangle for the 2013 V10c is carbon fiber. That includes dropouts and disc mounts. The Syndicate had been racing on an Enve-produced carbon swingarm already, and their partnership with Enve helped in the engineering of the new rear end. The team was sneakily testing the new rear end this past season – the cosmetic differences between the two are subtle – but carbon stays are no longer a team only item. Starting in January, the Syndicate's V10c will also be the people's V10c. The main advantage to this change is the weight reduction. How much weight came out of the back end? Well, cowboy, how much does a 20 oz. steak weigh? About 1.2 pounds. If you work in metrics, it's 530 grams. That's how much weight they saved. Put another way, the rear triangle weighs roughly half what the old one did. Porca cane!

  More slick design points: rubber bumpers on the drive side worked alongside the Shimano Saint derailleur's Shadow Plus clutch to virtually eliminate noise from chain slap. There are also bumpers on the non-drive side to protect from frame rub caused by big-footed oafs and their square pedal strokes.
That alone would have been huge, but there are some surprises for the front triangle as well, proving that this new V10 is a deep revision, not just a tweak and a carbonized booty. The front triangle went on a diet also. It was already designed using some very fancy carbon engineering, but Santa Cruz still managed to take 0.7 lb (or 300 grams) out of it. The main reason here is that they 'overbuilt' the front triangle the first time around, mainly in the name of impact protection on the down tube. But a few years of world cup race experience as well as market feedback led to the confidence to adjust the layup in the down tube to save weight without compromising resistance to impacts. Adjustments like that are why being the first to market makes a difference: you have time to learn and adjust. The seat tube has changed a bit too; the lower half has been given an increased cross-section and thinner layup, allowing for less material to be used.

  The upper carbon link is new – and stiffer. And yes, that Fox DHX RC4's coil spring is as big as it looks but is designed to provide a manageable leverage ratio, especially in 10″ travel mode. 
Is it possible they may have gone too far with all the weight shaving? Well, rather than the two year warranty they used to offer (which is fairly standard in the industry – and the minimum by law in Europe), the warranty on the V10c is five years. In addition, Santa Cruz is offering a lifetime crash replacement warranty as well as lifetime warranty protection on the bearings.
Here's how the weight shakes out after those changes.
Total frame weight? 6.97 lb (3.15 kg) in size M with a Rock Shox Vivid Air, or 7.9 lb (3.6 kg) with a Fox DHX RC4 (with a 9.5″ x 3.0″ steel coil – a monster of a spring). It is the lightest and (according to Santa Cruz's testing standards) strongest production DH frame in the world.

  The integrated fork bumpers also serve as cable guides. On what was already a very stiff front end, Easton's Havoc bar was about as willing to negotiate its position as Gary Bettman in a lockout year. Unlike Gary, we'll probably see more of the Havoc in coming years.
In a market saturated with 'superior carbon engineering', what makes the Santa Cruz carbon story any different? Several years ago, they worked with a factory overseas and developed a proprietary technology that enabled them to use mandrels on the inside of their molds instead of the air-filled bladders that are commonly used to shape carbon layups from the inside. A bladder can't deliver uniform pressure on the inside of the carbon mold in any place where the material bends. Consequently, the inside of a carbon frame has superfluous fibers and resin wherever there are curves – the more severe the curve, the greater the problem. Additional material means additional weight, but it also can lead to stress risers, which contribute to inconsistencies in strength and durability, and ultimately make it hard to control the point of failure. Manufacturers usually deal with this by putting more fiber and resin into the layup, lessening the weight advantage of carbon. Anyone can put a mandrel or axle on the inside of a carbon layup, but the problem is getting it out once the carbon has set. Santa Cruz's Joe Graney believes in science and hard evidence. In the video below, he cuts open one of their 2013 frames to show what it looks like on the inside. Those smooth inner walls are NOT typical of most carbon frames.
The other issue that Santa Cruz has become adept at handling is creating frame designs that allow for looooong continuous fiber paths. Interruptions and curves are counter-productive to carbon's advantages. Frame shapes that look fluid and have smooth transitions and curves are usually indicative of good carbon design.
There are some other changes to the V10 as well, and they're not insignificant. There is a new, 157mm rear axle spacing. Like the change to 142mm from 135, 157 is achieved with new end caps and is already available with DT and King hubs – more will follow suit shortly (already standard on a few DH bikes on the market). Also like 142, 157 allows for easier wheel installations because the axle will sit on the 'shoulders' of the new dropouts, rather than forcing you to line everything up perfectly before sliding the axle through.
Really nice finishing touches are also included, such as new molded rubber swingarm and downtube protectors, rubber bumpers on the chain and seat stays (to silence chain slap on the drive side and prevent heel rub on the non-drive side) and integrated fork bumpers with cable guides. Santa Cruz considered internal cable routing and deliberately chose not to do it, mostly due to the faster maintenance offered by external routing in a race environment. There is a new carbon upper link which is stiffer than the old one. A forged aluminum lower link features recessed grease ports (designed with easy squirt 'n go grease exits). Aluminum hardware on the upper pivot and bottom bracket is co-molded, meaning the alloy bits are placed in the mold with the carbon as it is laid up and then machined after the layup process; this is super cool because it means no bonding and precise control over point to point measurements. The axle pivots use collets, which lock in place without pinch bolts. And, finally, a Shimano-ready direct mount rear derailleur hanger which works similarly to a Boxxer Maxxle.

  That's about as much of any of the Syndicate riders as you can expect to see. Unless they back it off and resort to 'sponsor speed'. All pros know about it, but not all of them have little enough left to prove to actually let you see them ride at less than full throttle. Peaty and Gracia were gracious and fun to ride with, and genuinely having a good time. Minnaar rode Enduro the two days we were there, and Bryceland only arrived on the last evening. But they all were present for grappa – the grappa takes no prisoners.
The 2013 V10c will be available as a frame or complete bike. So far we only have frame-only pricing:
Canada: DHX $3,699 CAD | VIVID $3,750
USA: DHX $3,499 USD | VIVID $3,599 USD
Germany & Austria: DHX 4,100 EUR | VIVID 4,200 EUR
Great Britain: DHX 3,399 GBP | VIVID 3,469 GBP
Spain: DHX 3,999 EUR | VIVID 4,100 EUR
COLOURS
SYNDICATE: matte carbon with red/white decals & Syndicate Chevrons
YELLOW: matte carbon with yellow/grey decals
• Fox 40 color-matched decals for frame/fork and/or complete bike
• ENVE rims color-matched for complete bikeAVAILABILITY
• Shipping: January 2013
---
Does the new carbon booty turn your crank? Could you see yourself swinging a leg over a the newly updated V10's smooth curves?