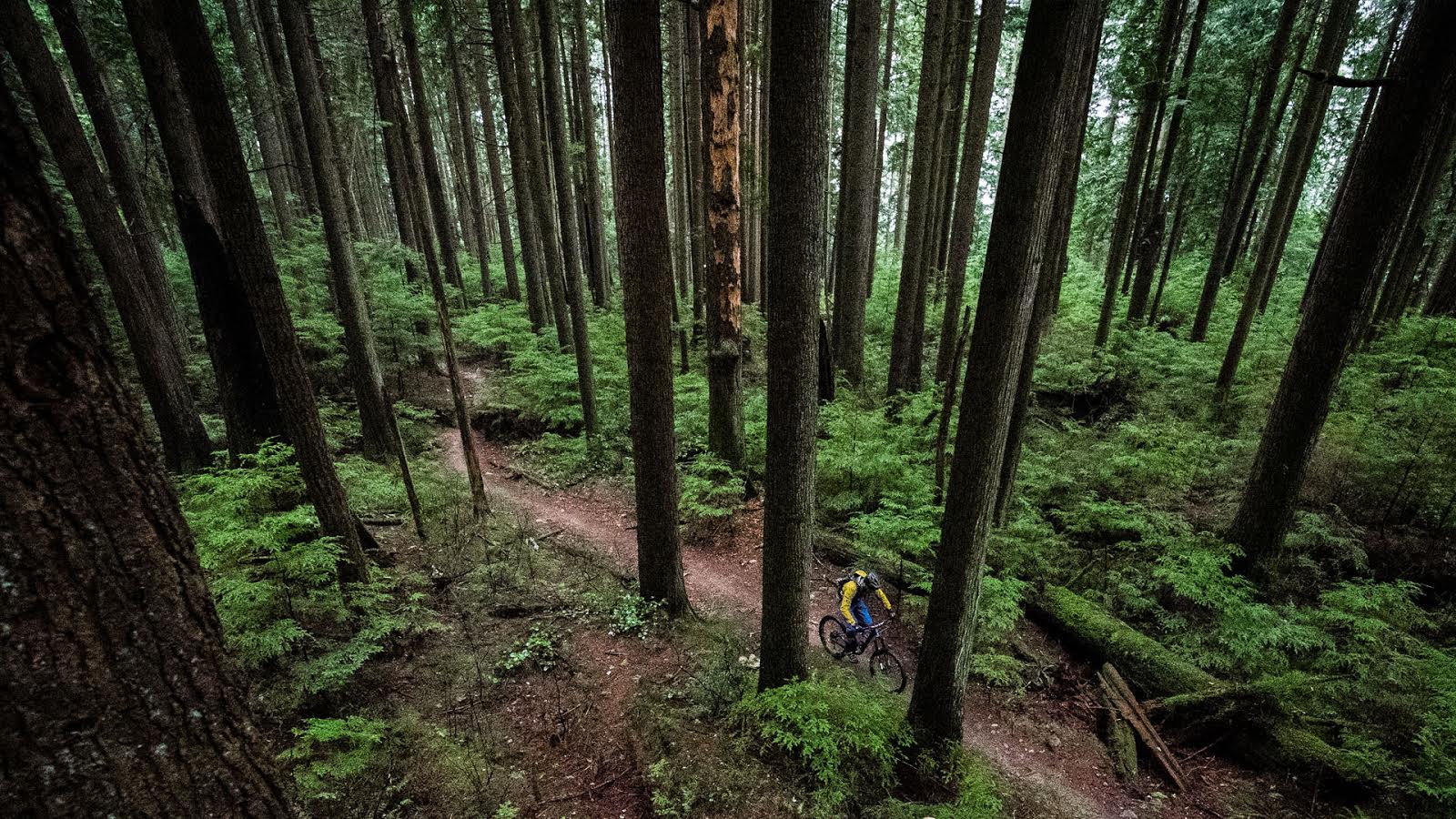 Expresso Trail Day Sunday Nov. 18th

  The new Expresso is finished until just after Expresso smooth. While riding and shooting this afternoon we heard numerous groups hooting and hollering down the new section of trail. It is that fun.
Join us Sunday, November 18th for our last day slinging dirt and rocks this year – of course we'll be serving burgers at lunch and generally having a great time. Everyone who comes out to an NSMB.com/RockShox trail day has a chance to win great swag and a RockShox fork; we will be doing the draw for the fork at the trail day.
When: Sunday November 18th @ 8:30 am
Where: Upper Lynn School on Coleman St. Map HERE.
What to bring: It would be a good idea to bring some water to drink. If you'd like to bring tools you may but we'll have access to as many as we need as well.
Lunch: Lunch will be provided. Let us know if you are coming and have special meal requirements. We aim to please.
Experience necessary: None. If you are new to trail work we'll have lots of experienced builders there keen to show you the ropes.
Time commitment: That is up to you. If you'd like to ride up to meet us and work for a few hours part way through the day we'd be stoked to see you. If you can stay for the whole trail day great. We generally wrap before 3:00. We're probably going to want to grab a couple Brown Pows after this one to celebrate a great year…
After big efforts from the NSMB.com/RockShox TAP trail days earlier this year, MEC's TAP work with Digger, and Digger's solo efforts, Expresso is looking like a much different beast. Digger has spent countless hours scouting and sculpting new sections on his own, and with the help of two solid TAP crews the top half of the trail is running awesome.

  Twists, turns, and little poppers abound – and the trail is not a creek bed!

  Fresh gold and nicely naturalized trail edges. Welcome to the new Expresso.

  Ride the rainbow bro!

  Chasing that sunlight over another fresh rainbow.

  Expresso Smooth as dusk approaches – a good reminder to bring your lights along at this time of year, as dark comes quicker than you think. Photos ~ Mark Wood
---
We hope you can join us on the 18th for some digging, hauling, water diverting, and of course lunch and good times. No experience is necessary and you might just walk away with something other than the guaranteed trail karma. Questions or comments welcome below…